A sampling of Airline, Domino, Eko, Kustom, Hagstrom, and more from the collection of Eastwood Guitars founder Mike Robinson.
Kustom Natural
Here is another Kustom K-200 model in a natural, wood grain finish. Unlike many of the US-made guitars from the 1960s, Kustoms did not catch on in the vintage market right away. These days, however, they are becoming more difficult to find. Photo courtesy of myrareguitars.com.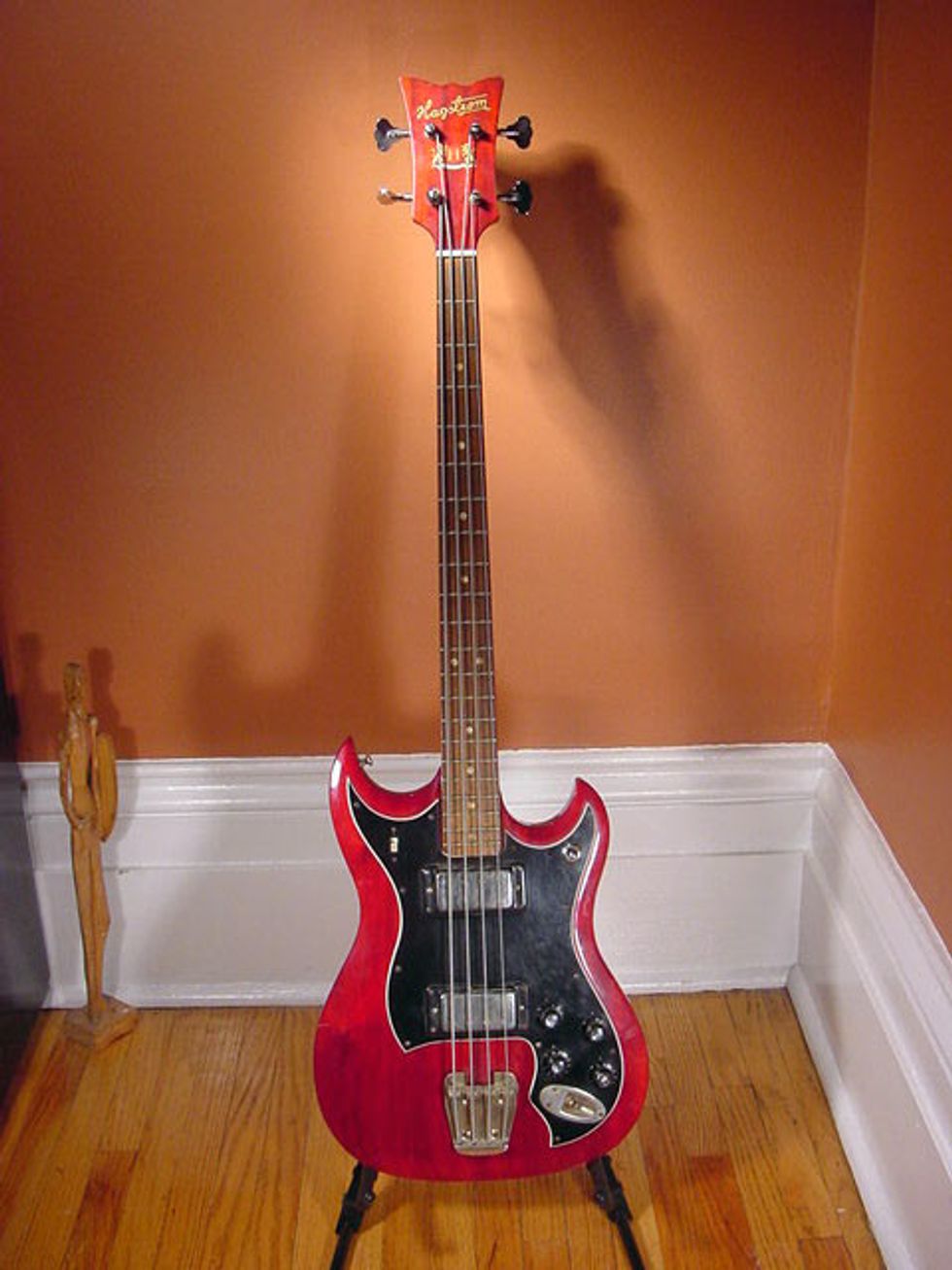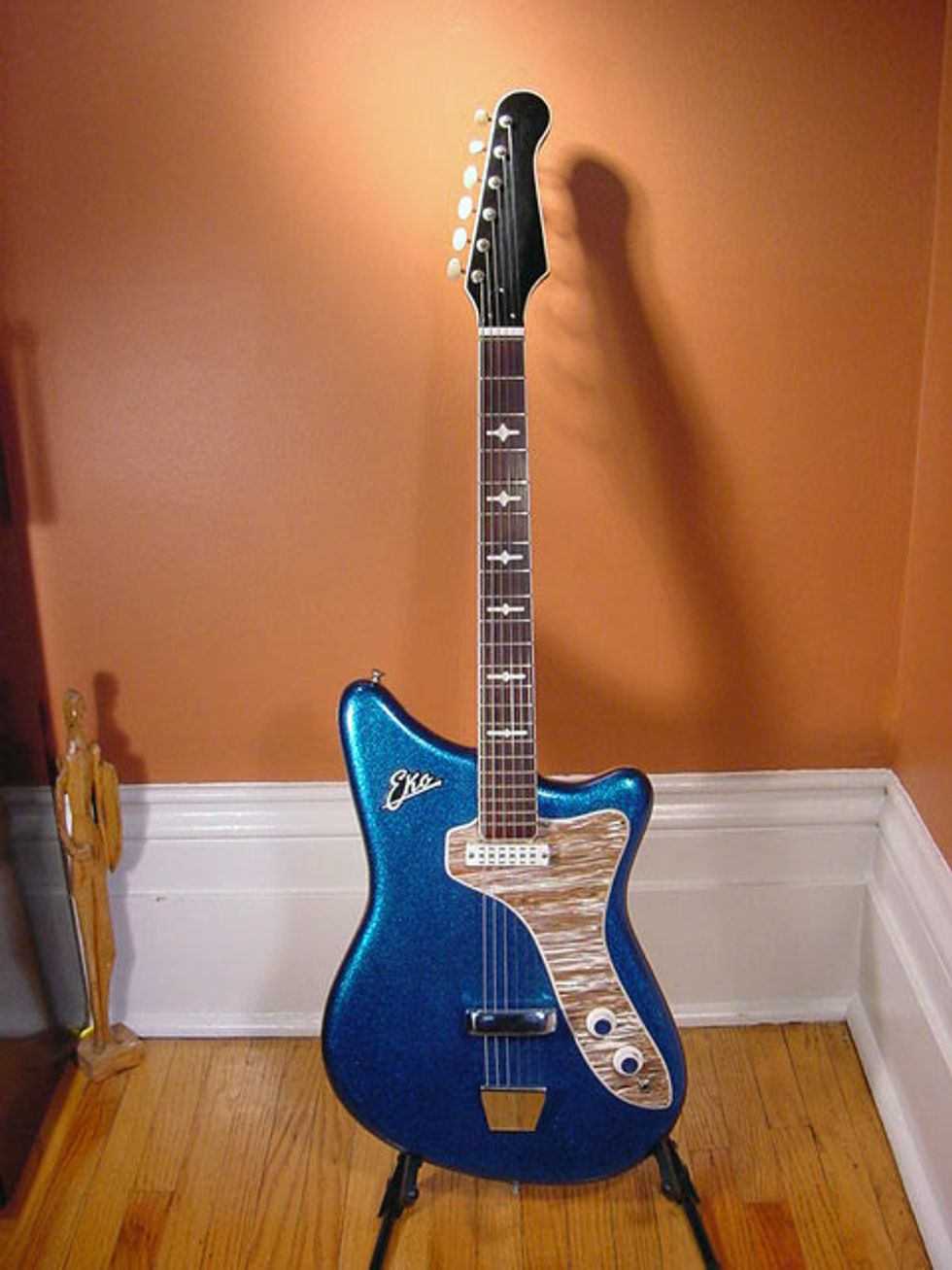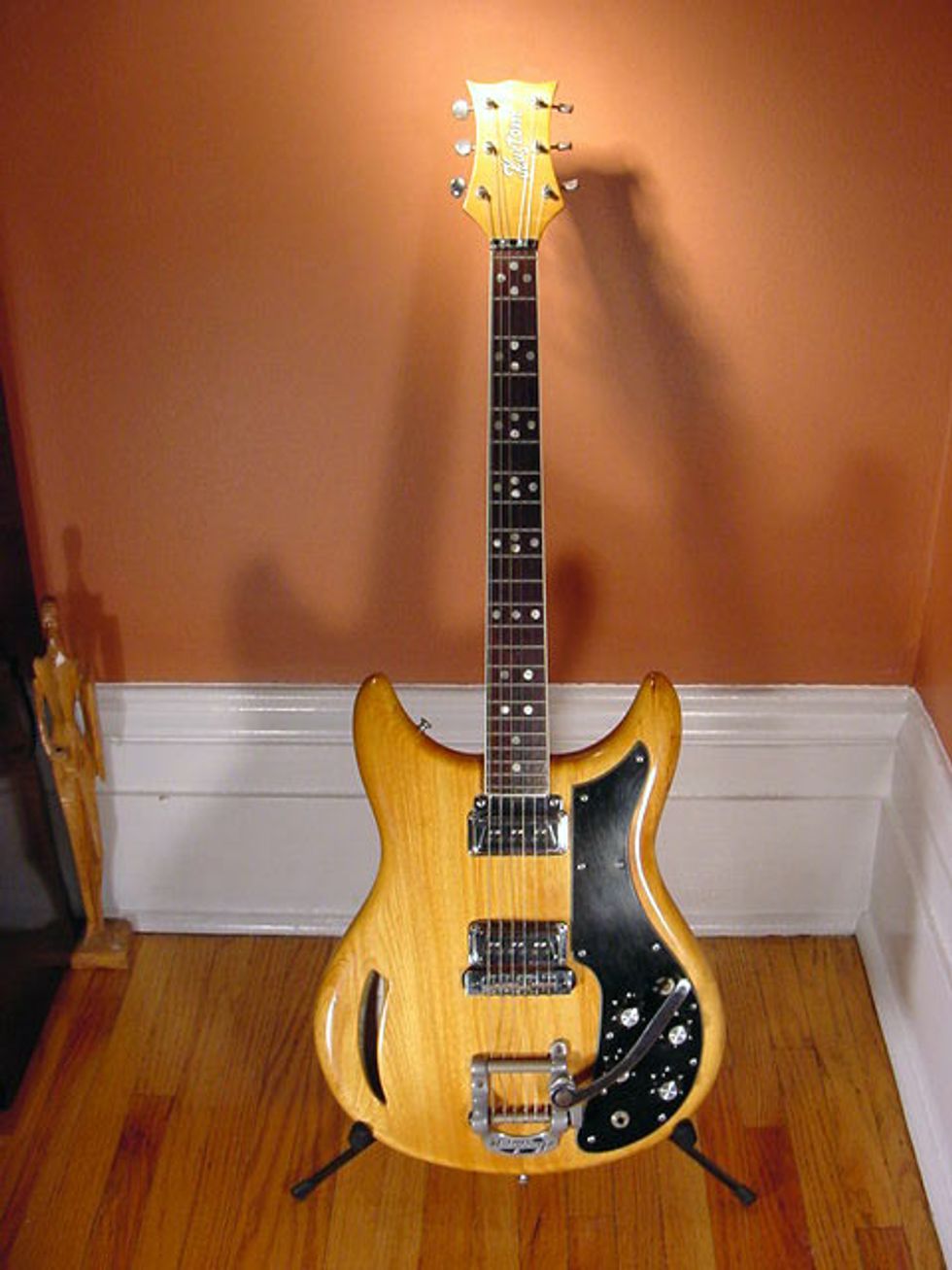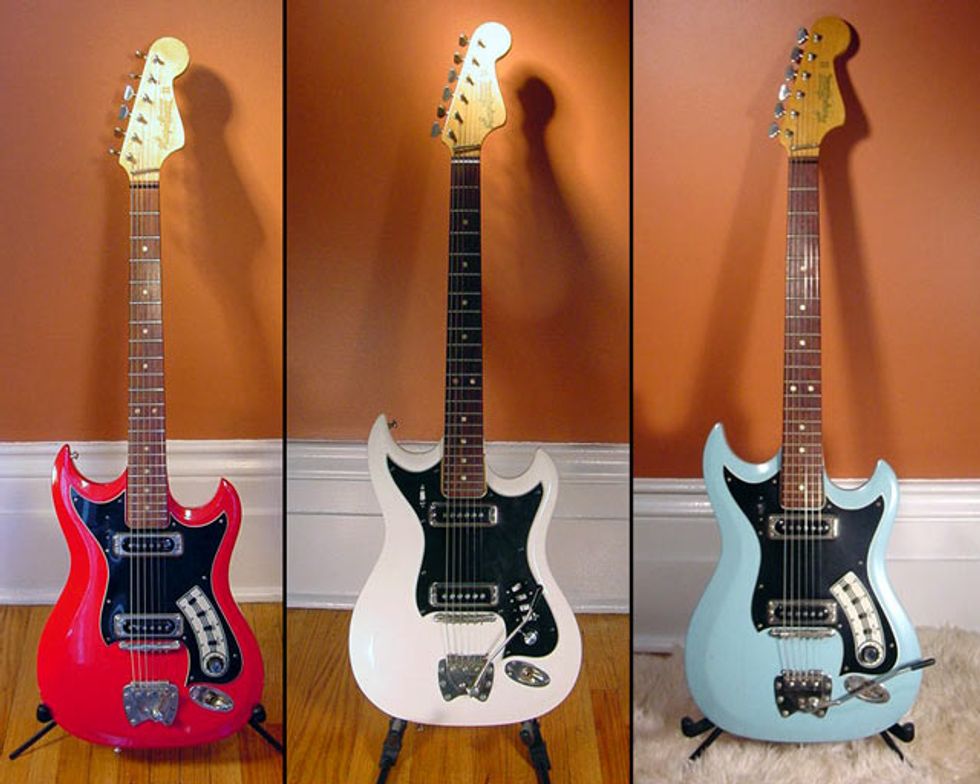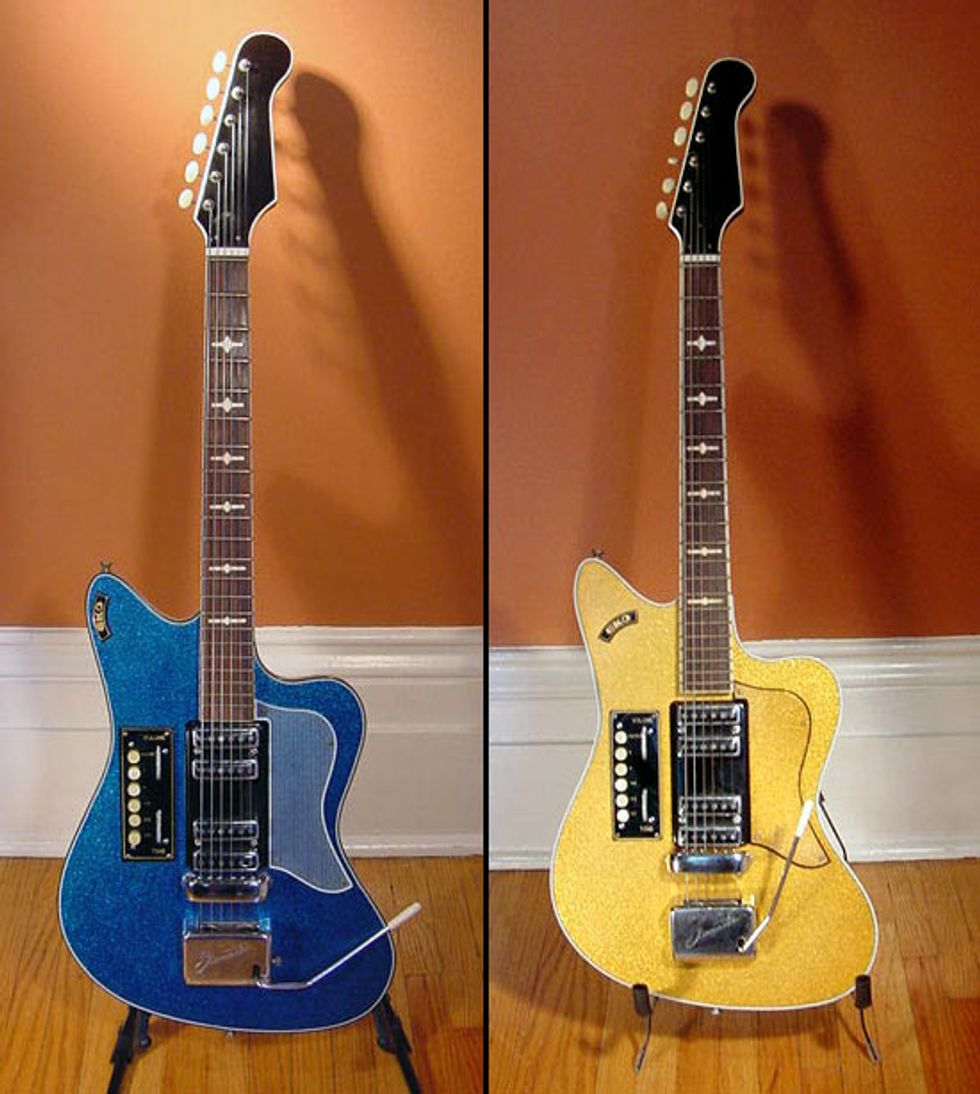 Photos courtesy myrareguitars.com.