Oddball, one-off, custom, and handmade guitars, amps, and effects
Charles plays bass primarily in church praise bands and designed this instrument to honor God accordingly. The graphics are digital laser color prints made into transparencies and applied to the body underneath the finish. The artwork is The Ecstasy of St. Paul by Nicolas Poussin.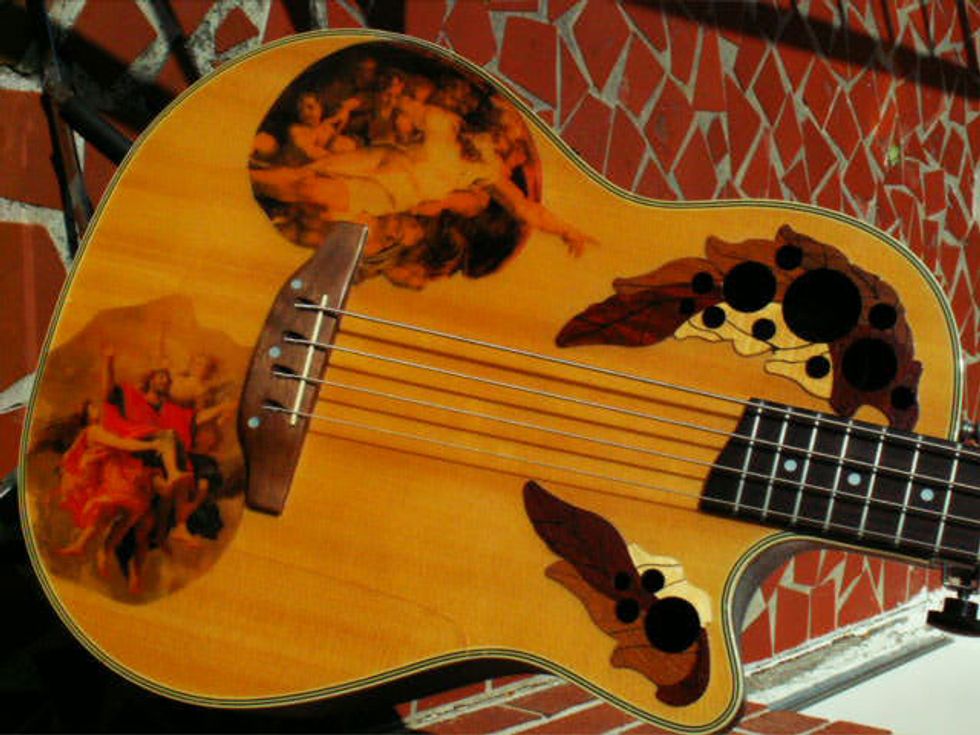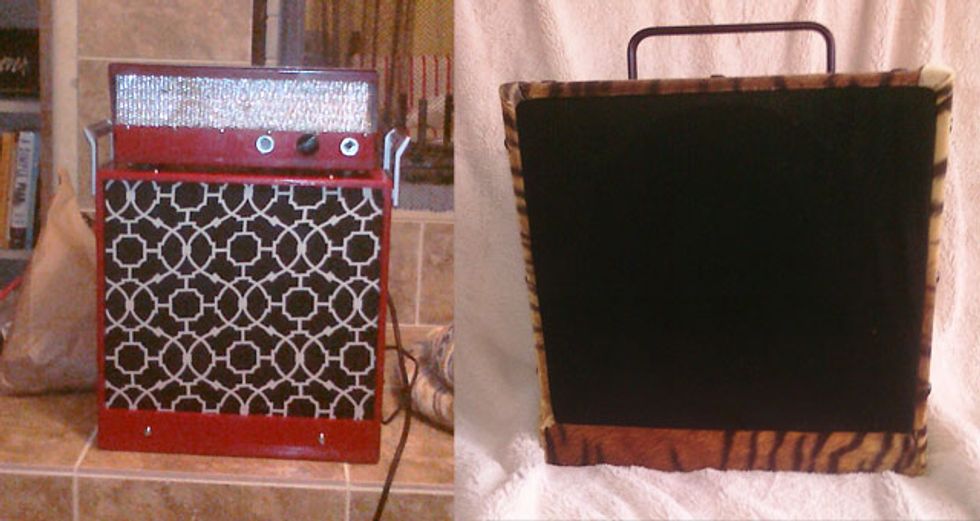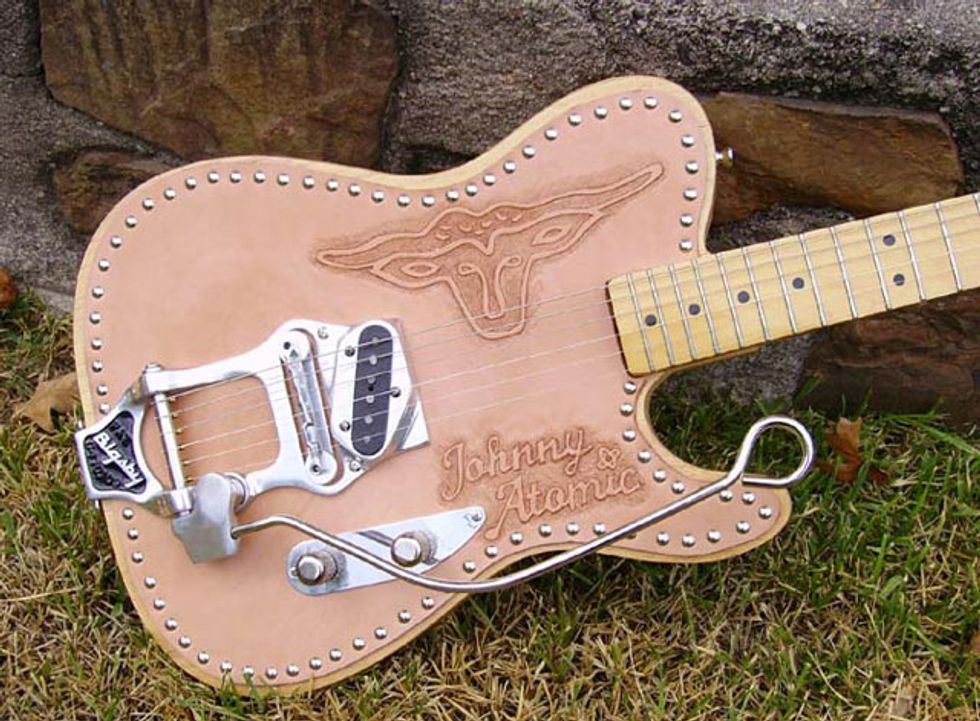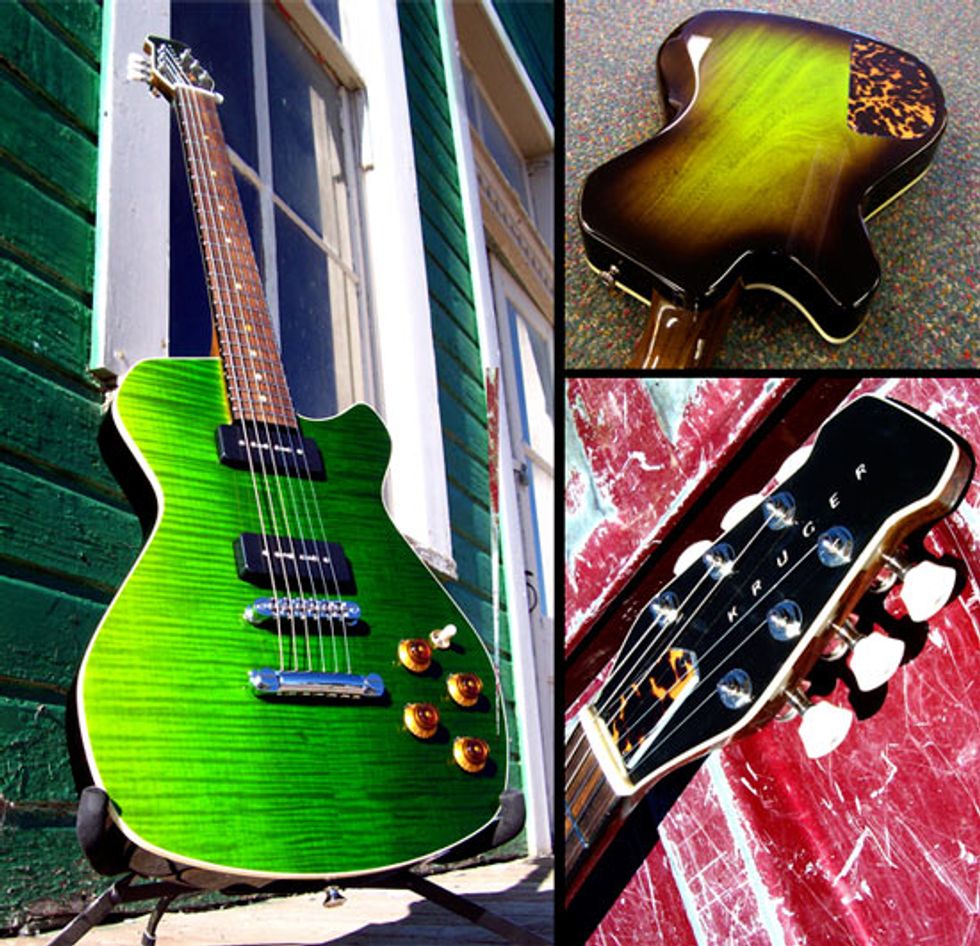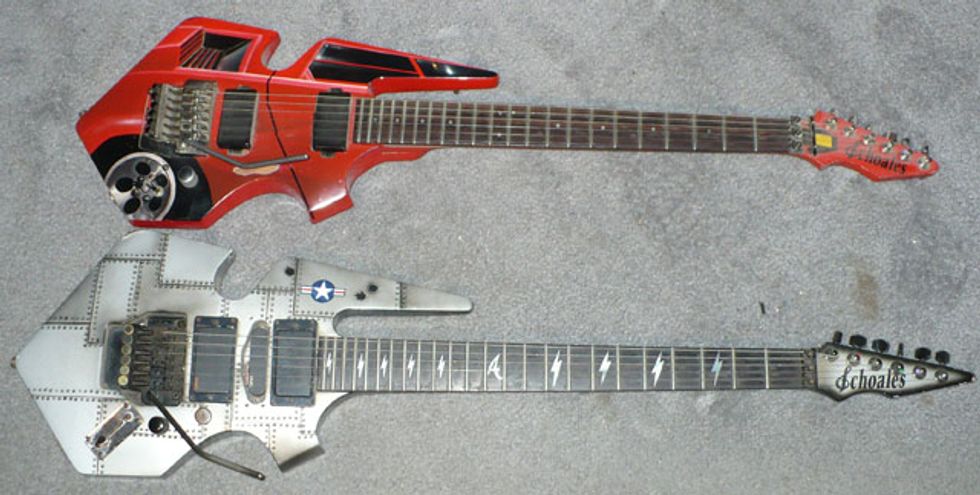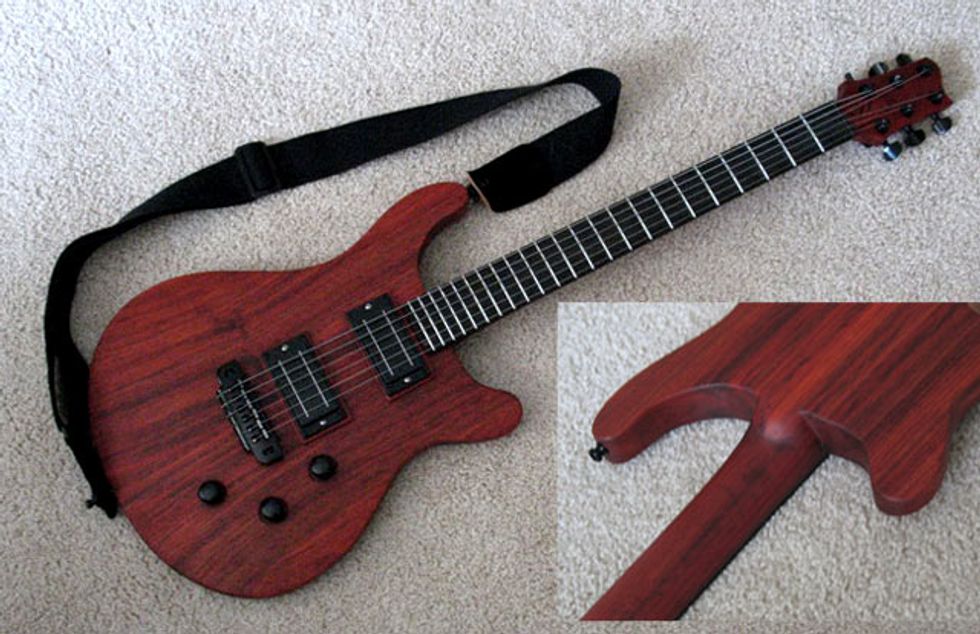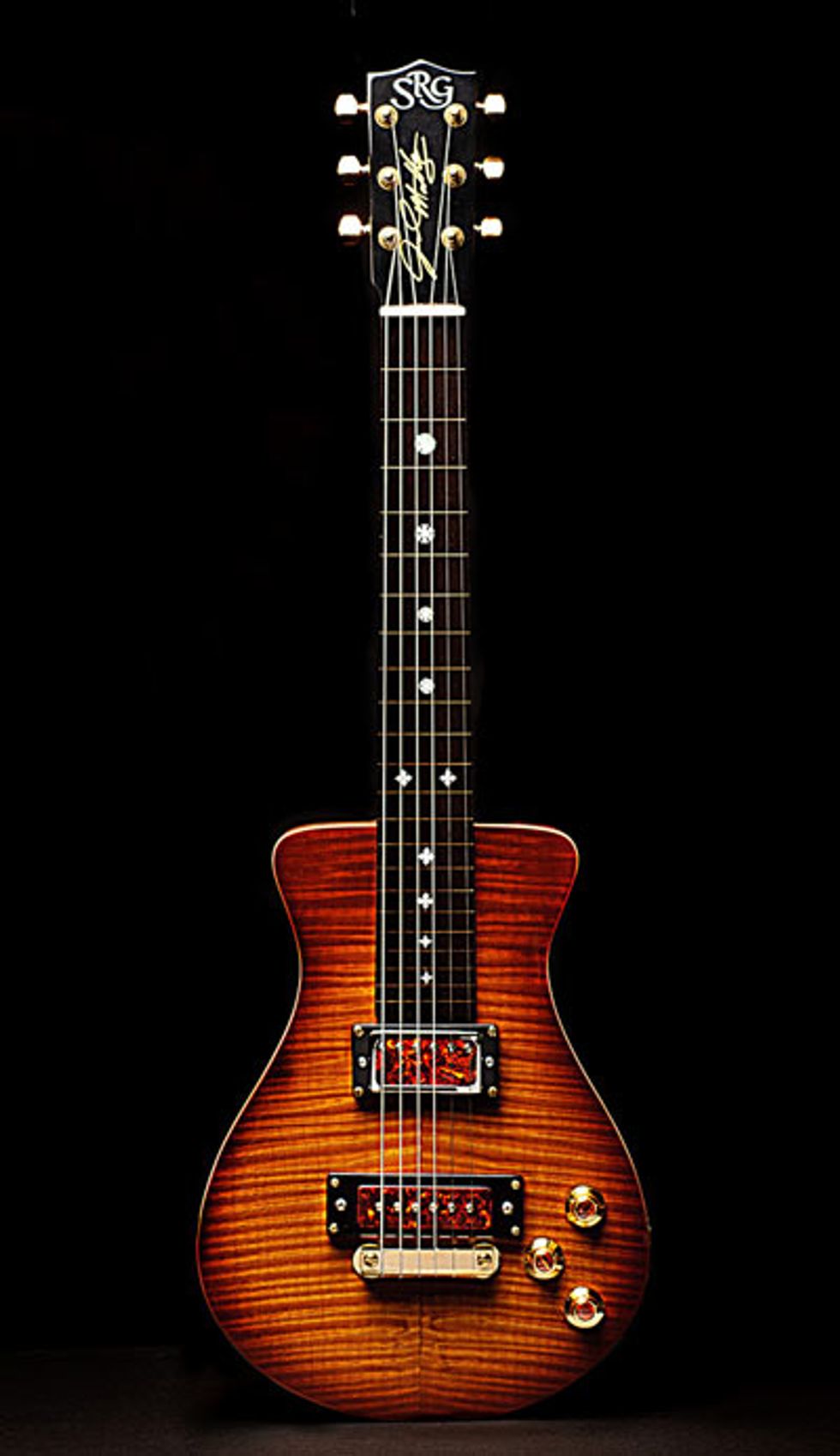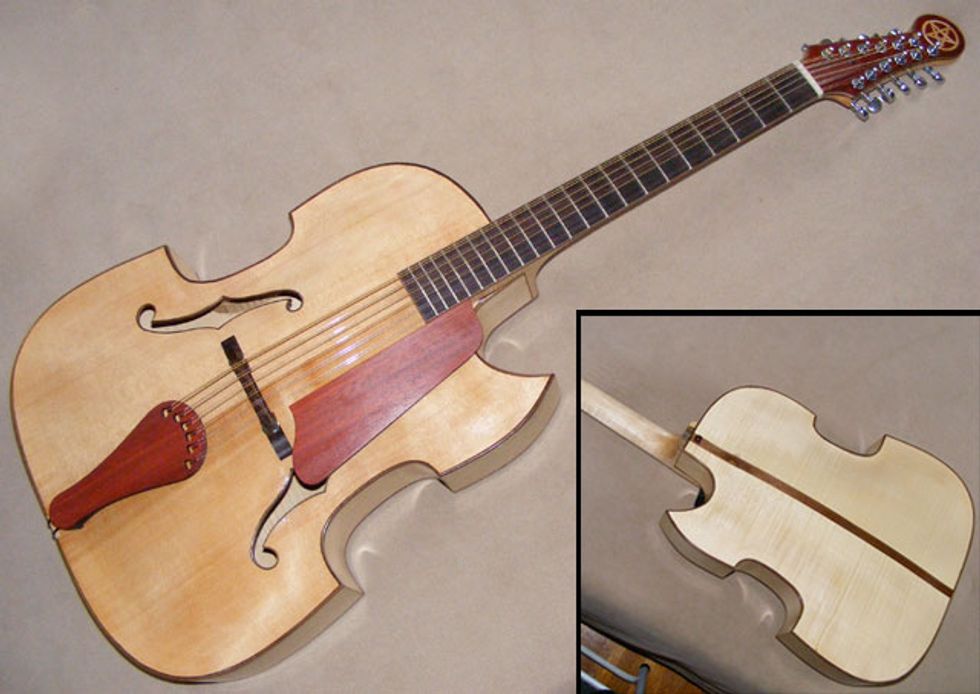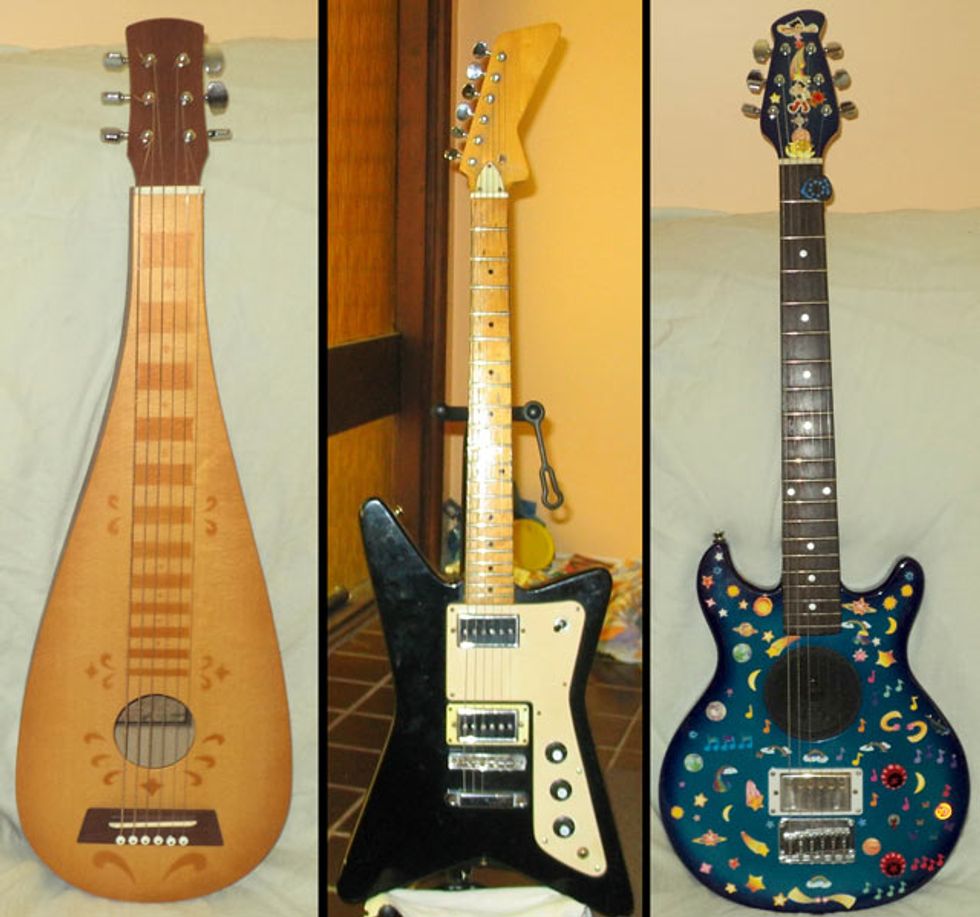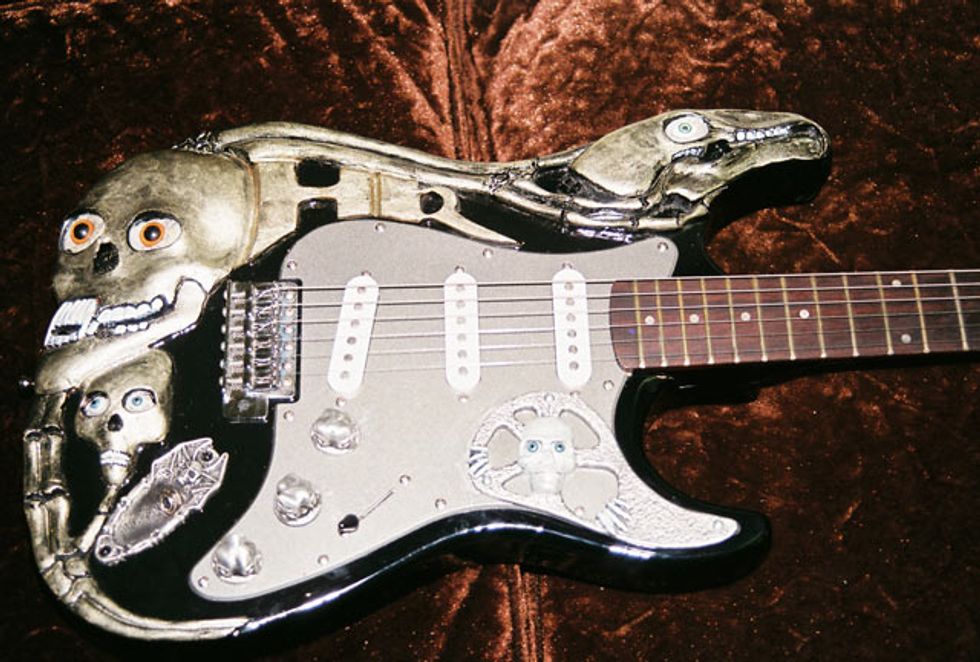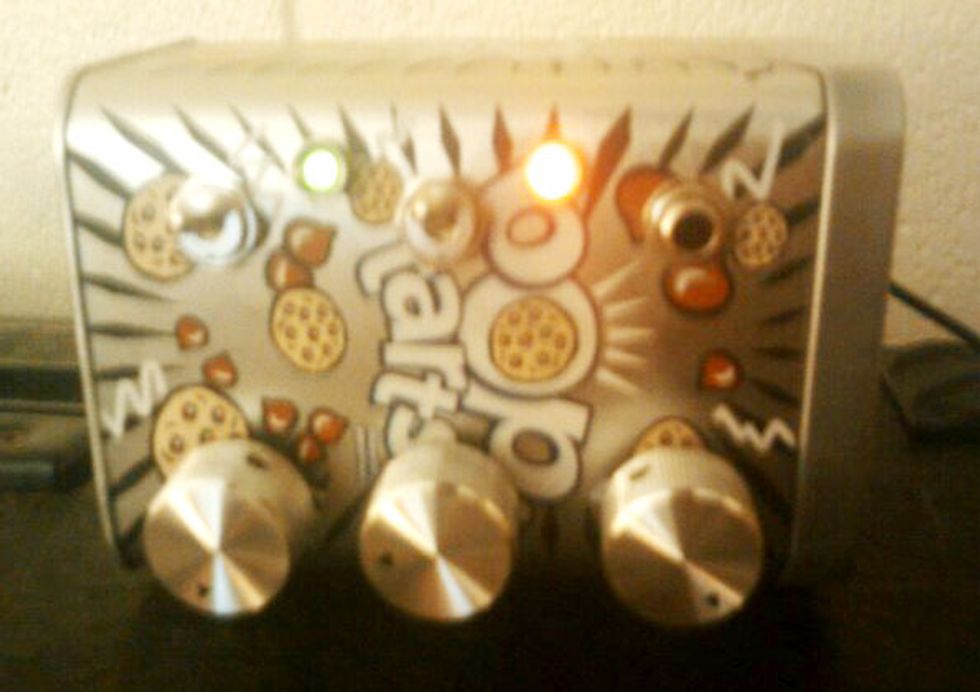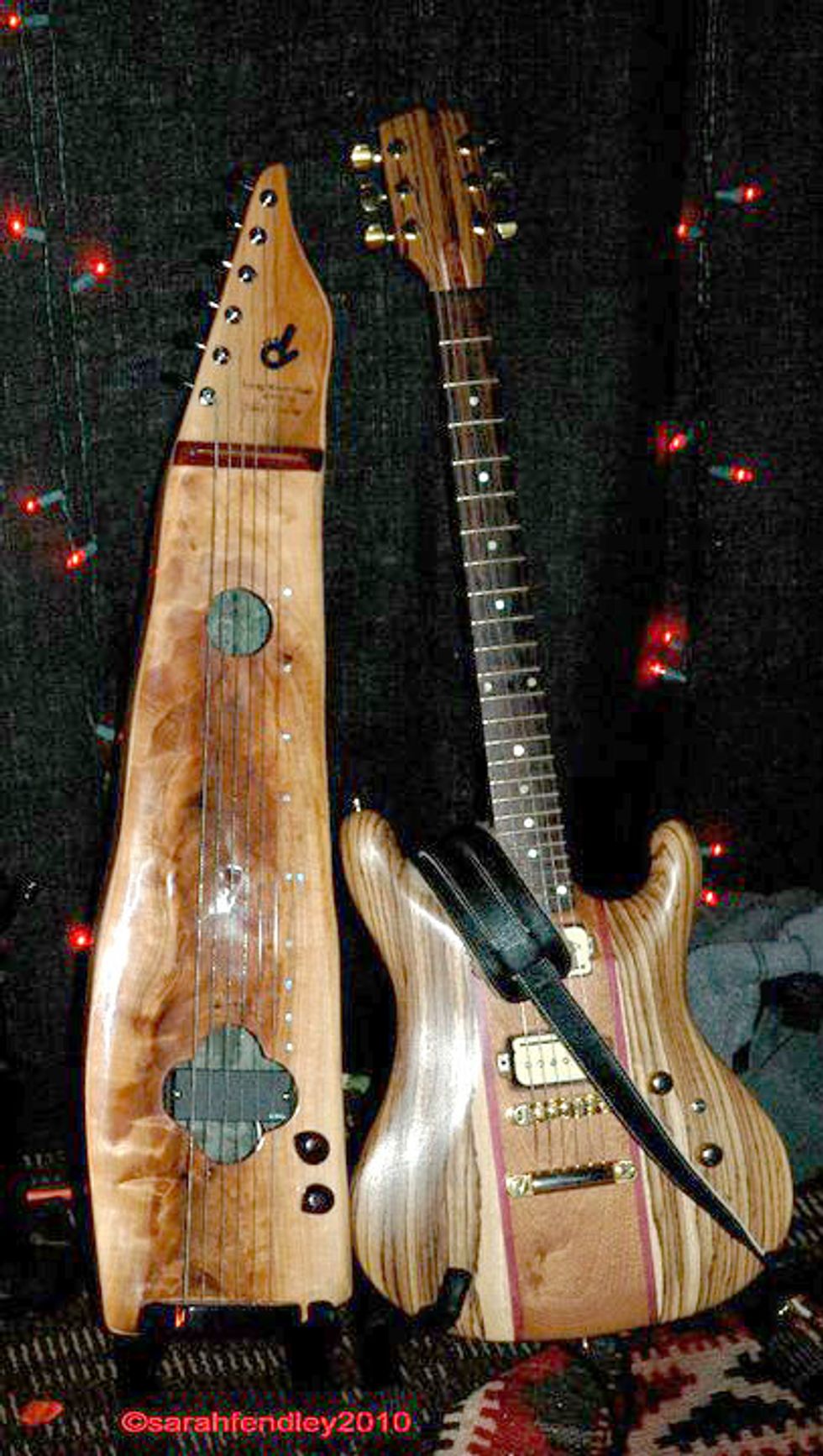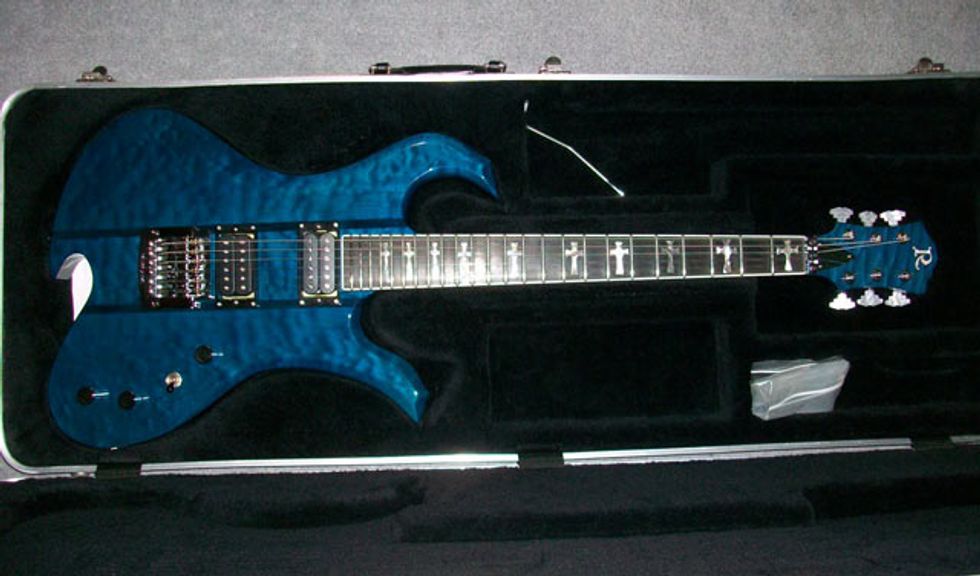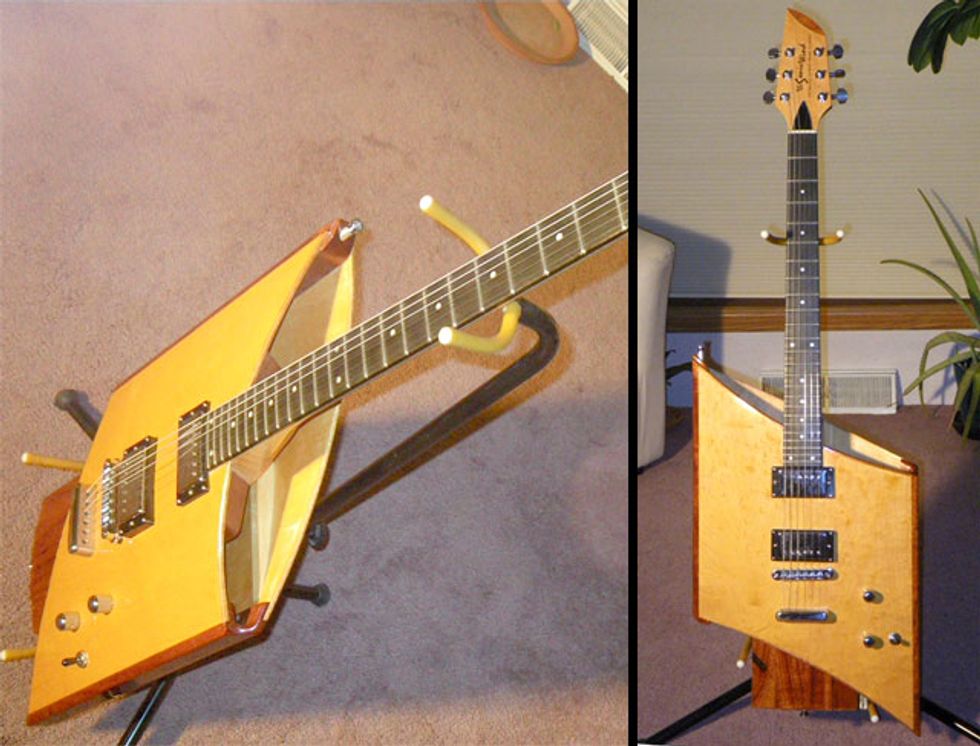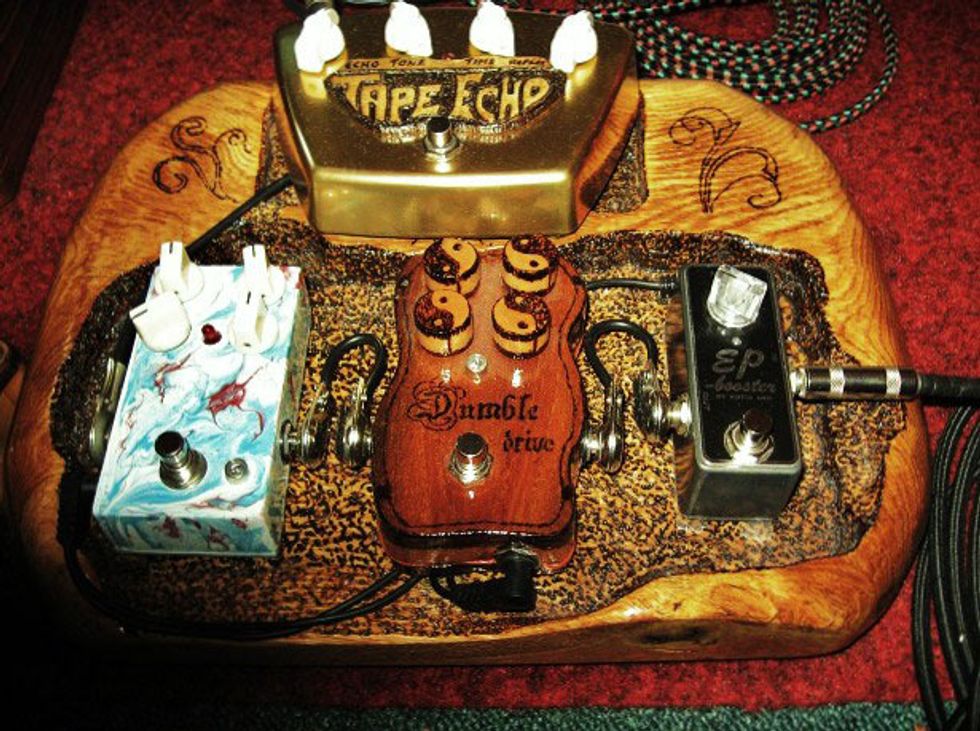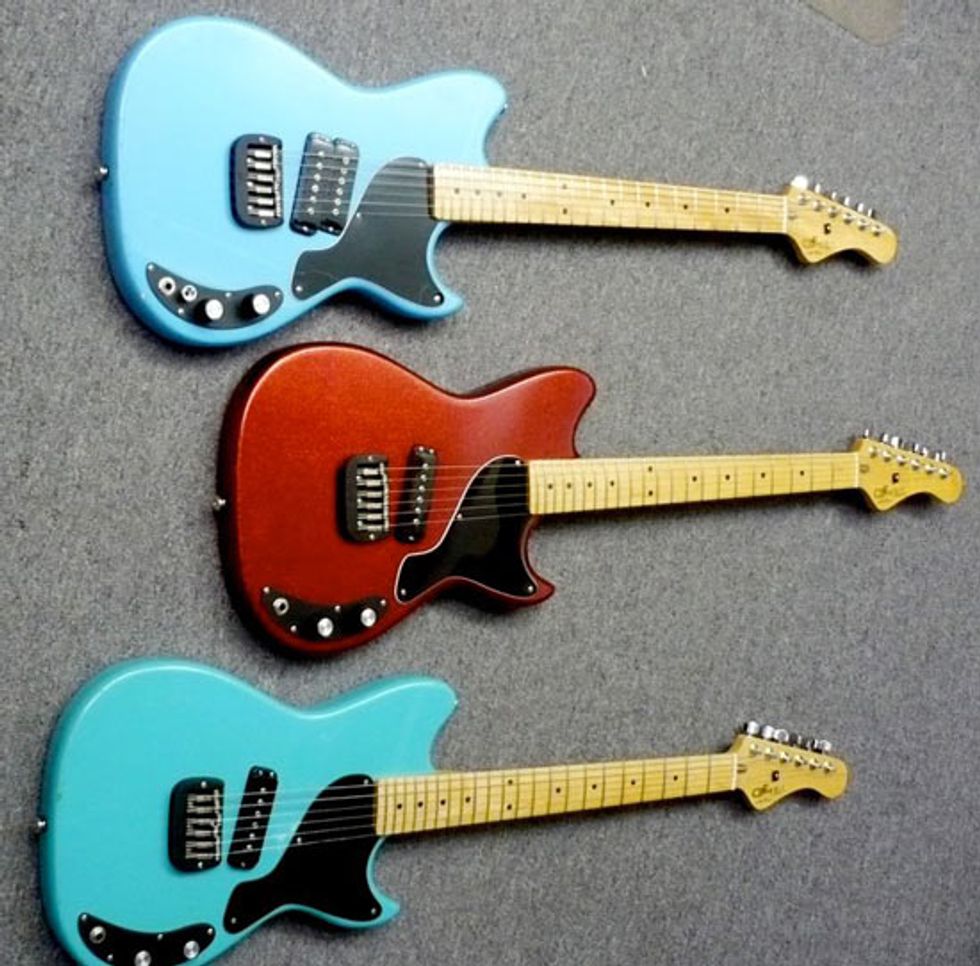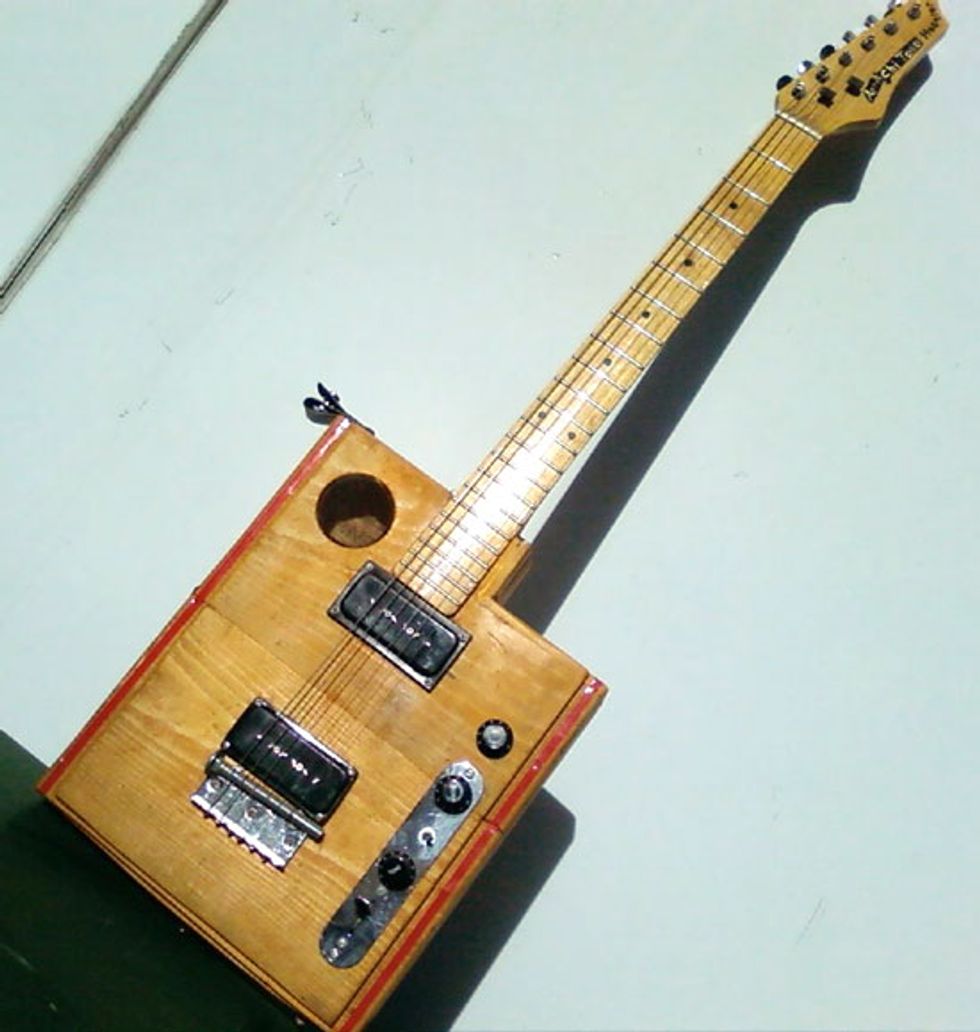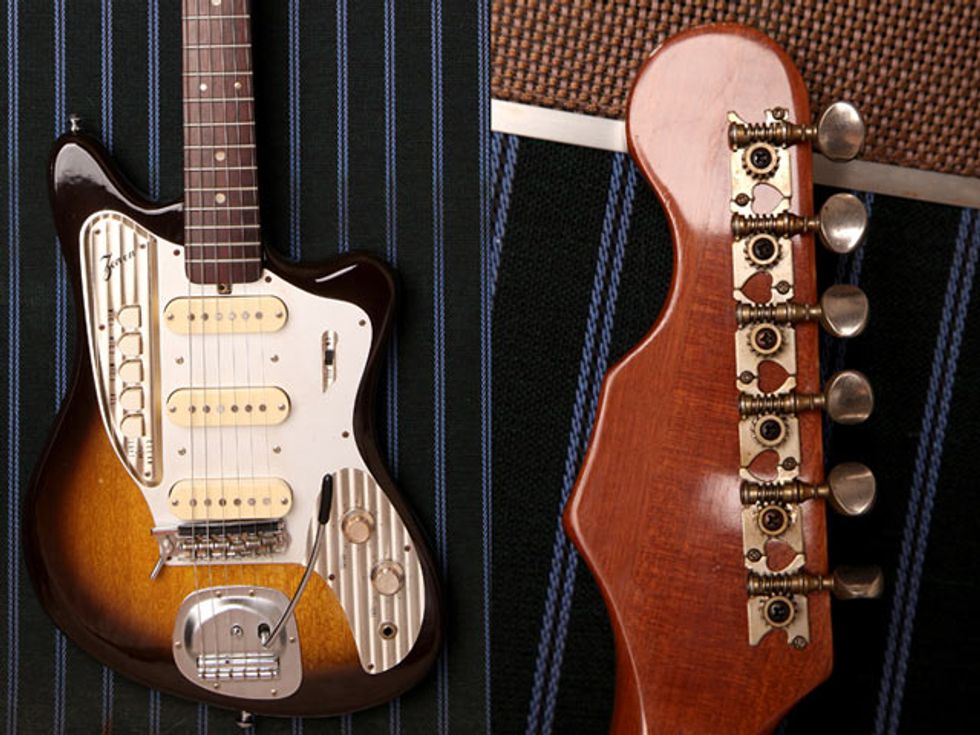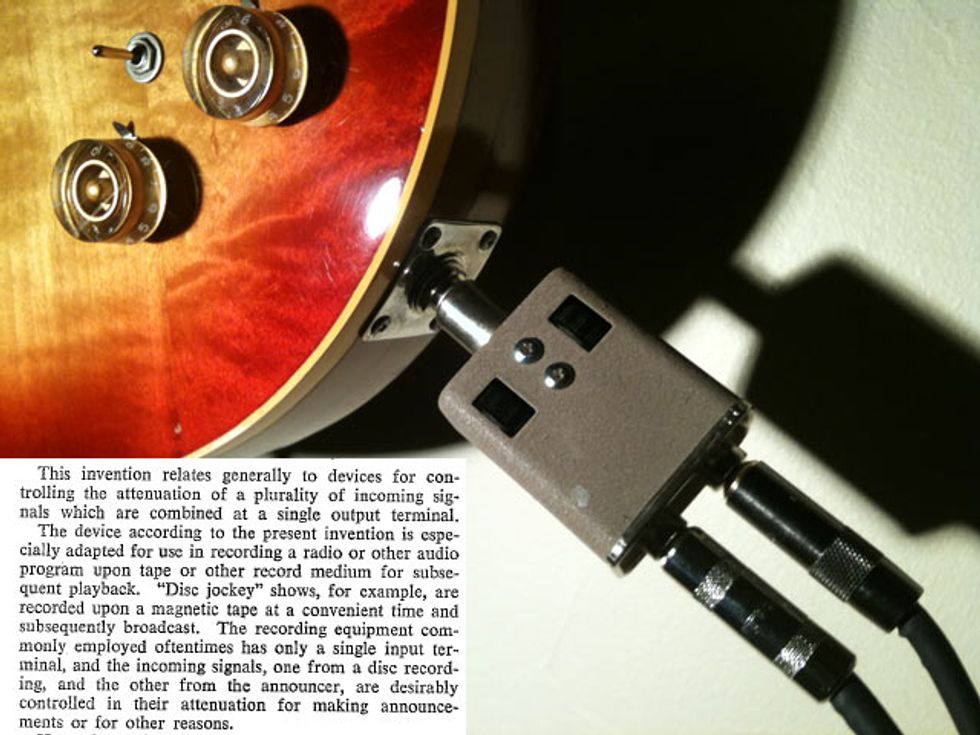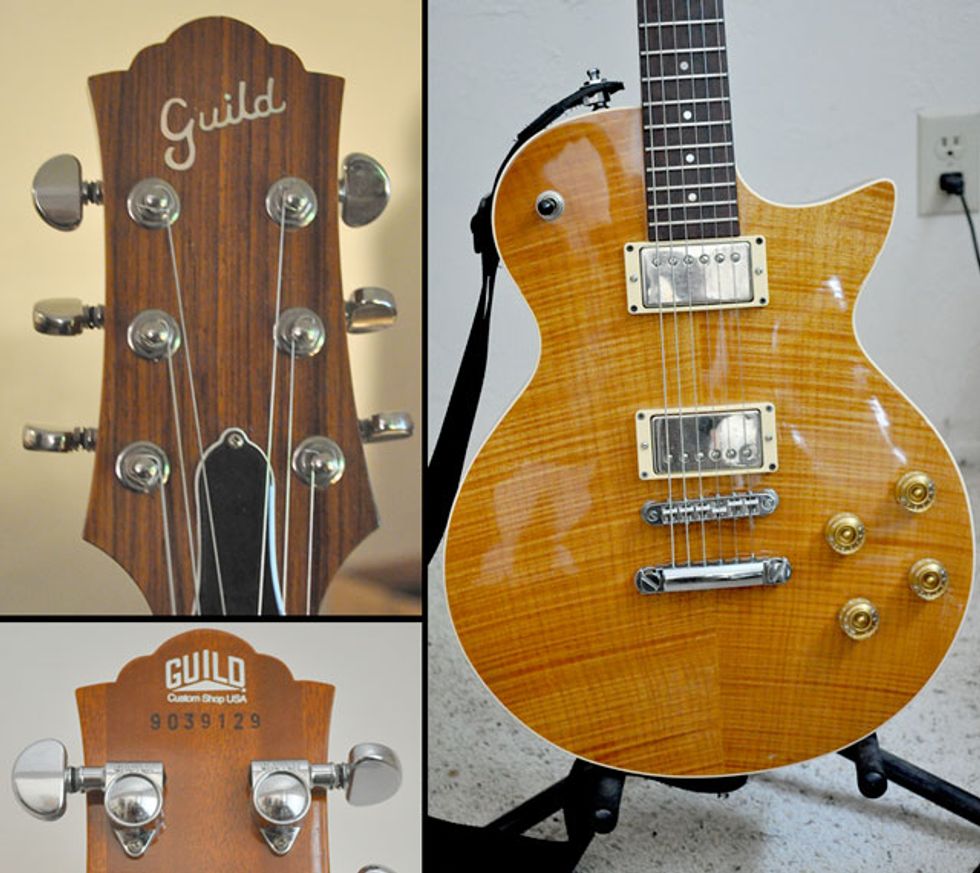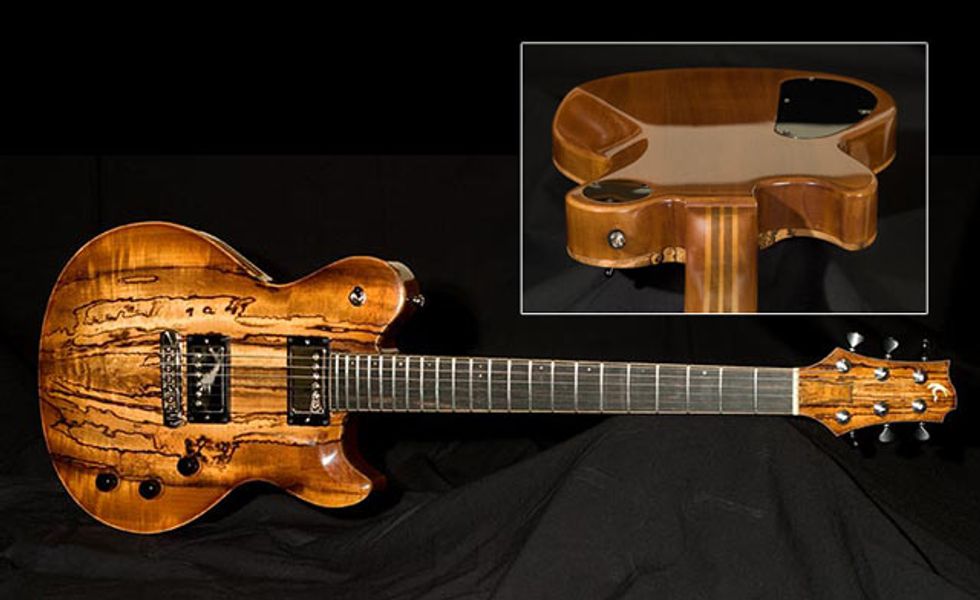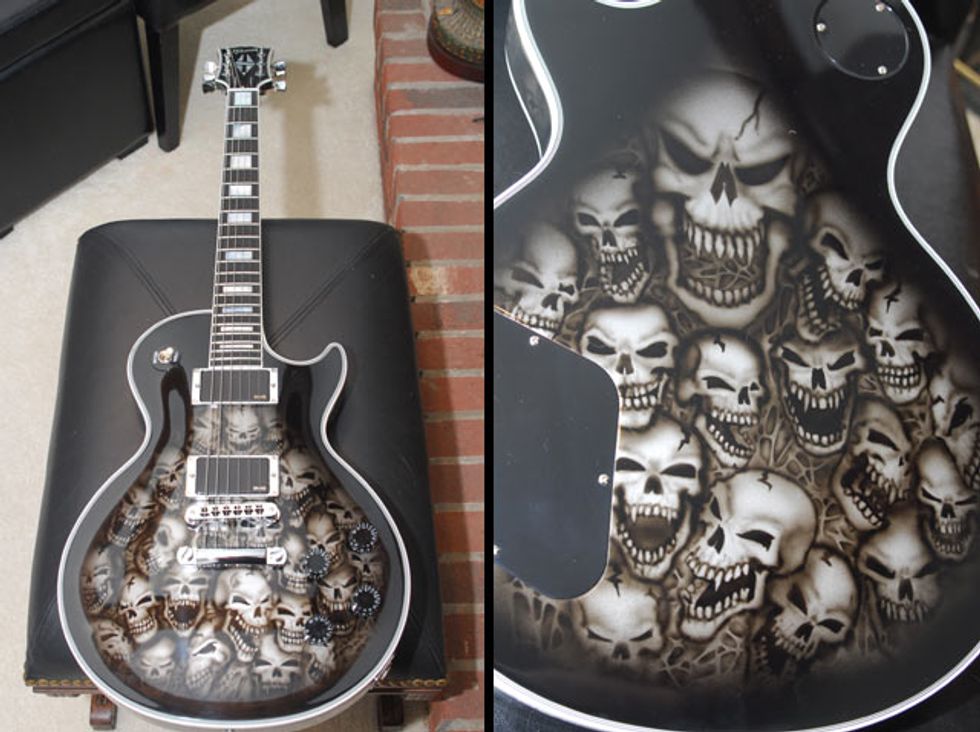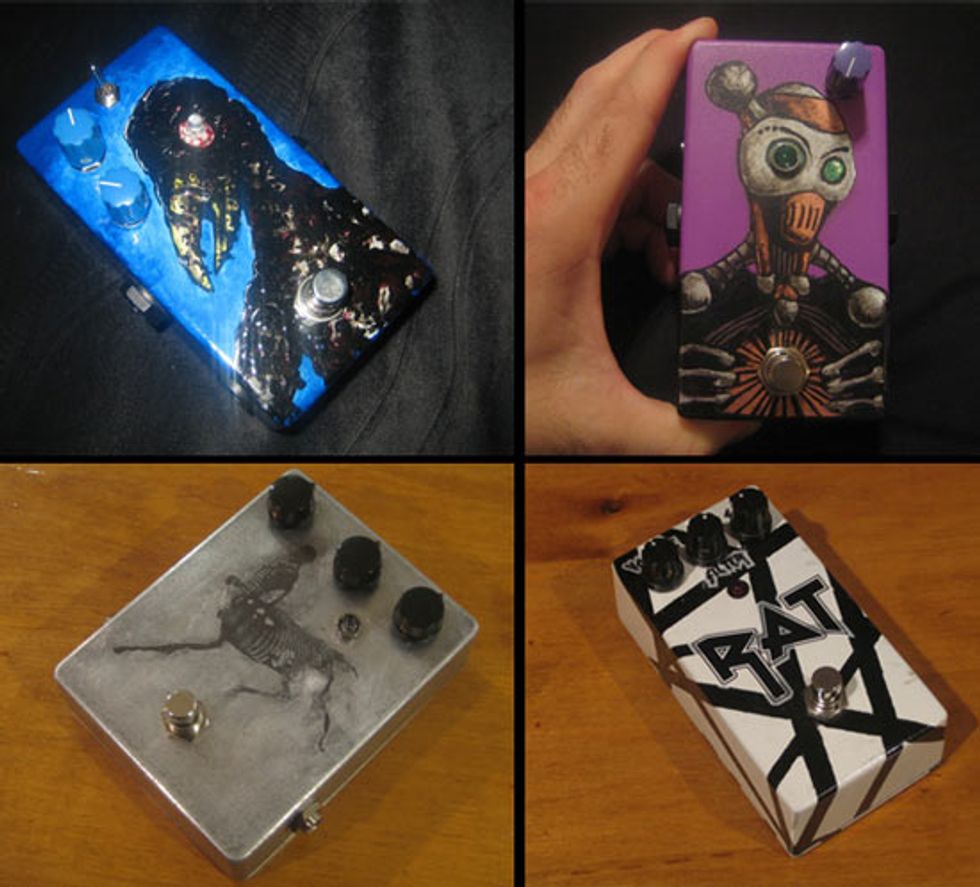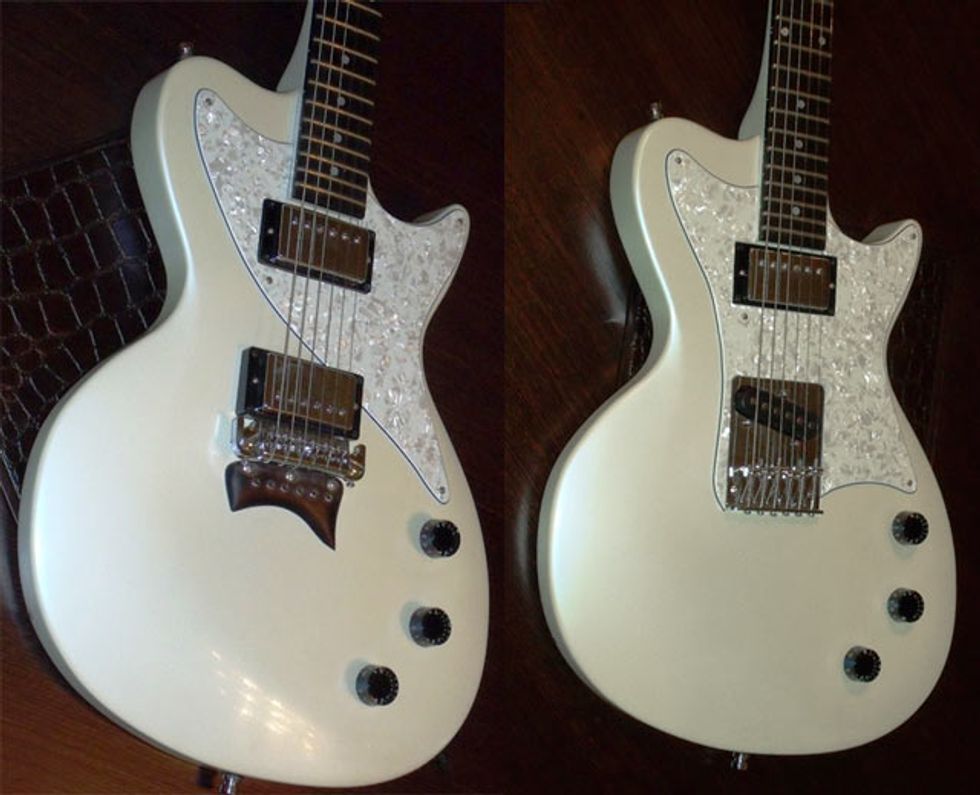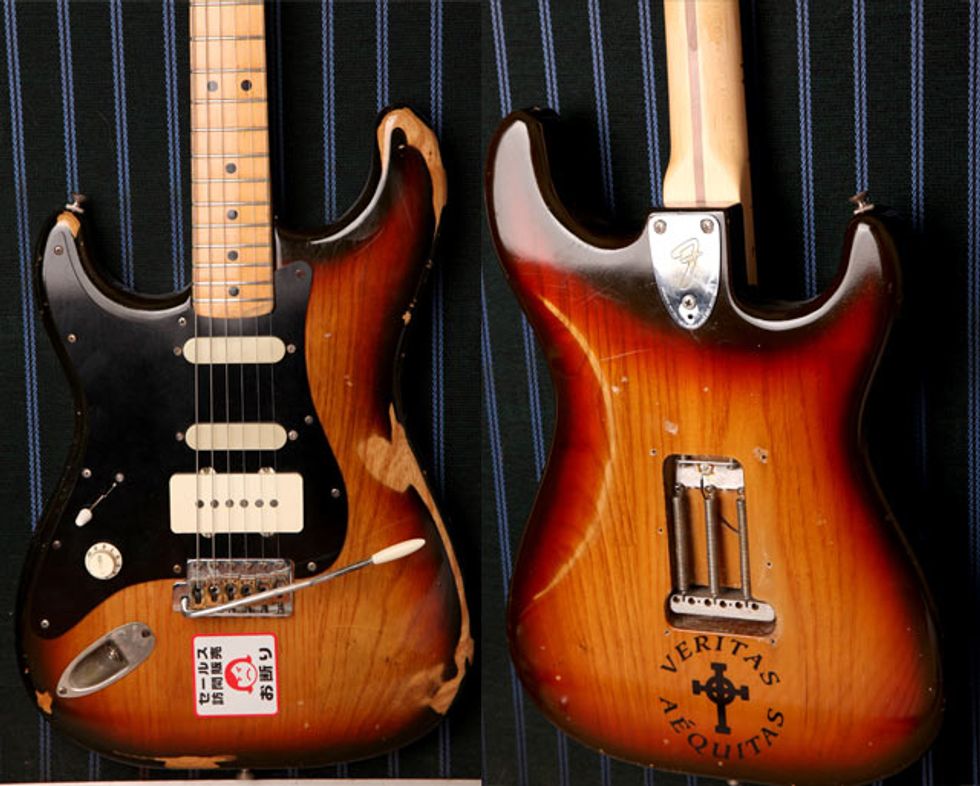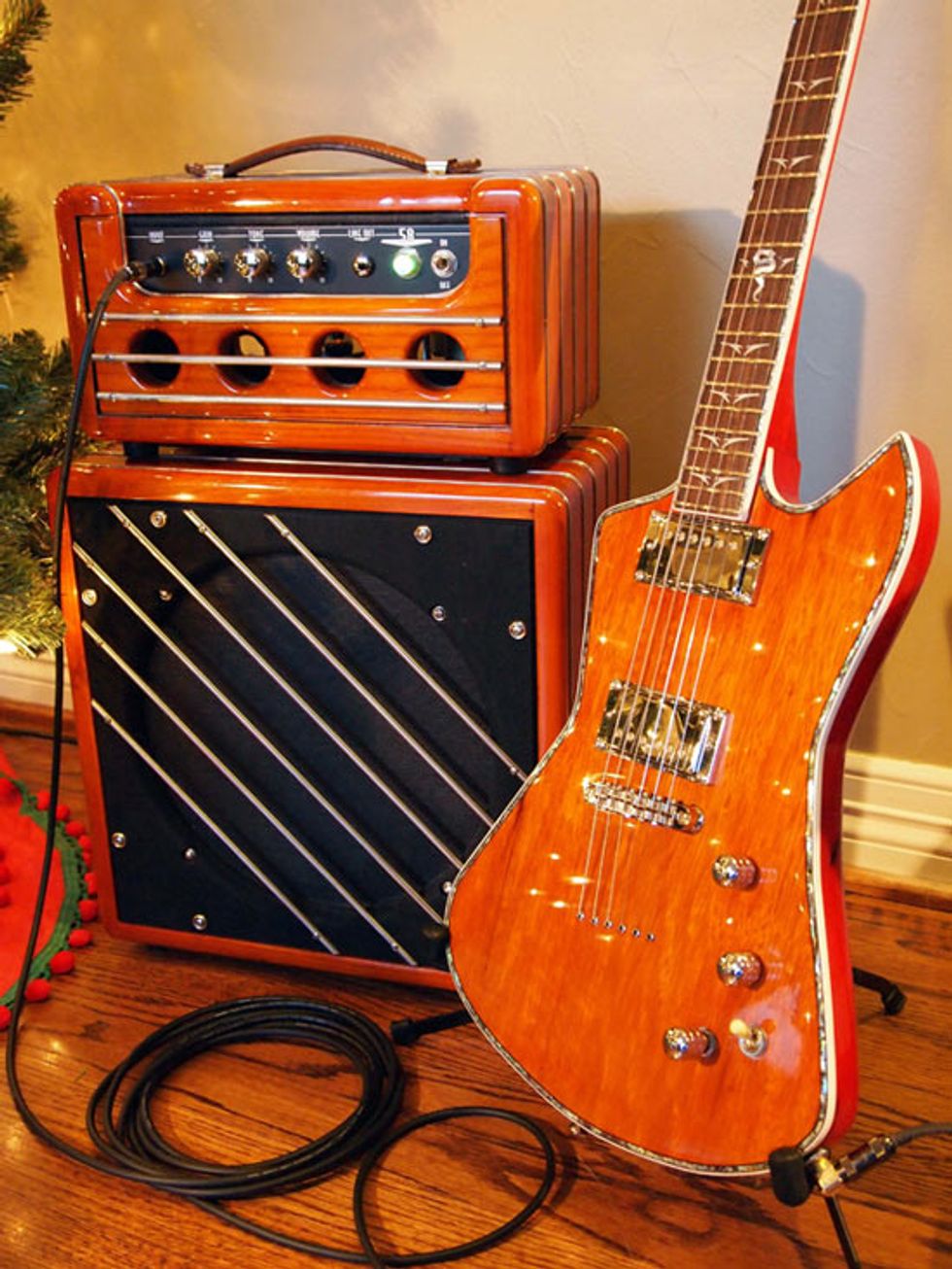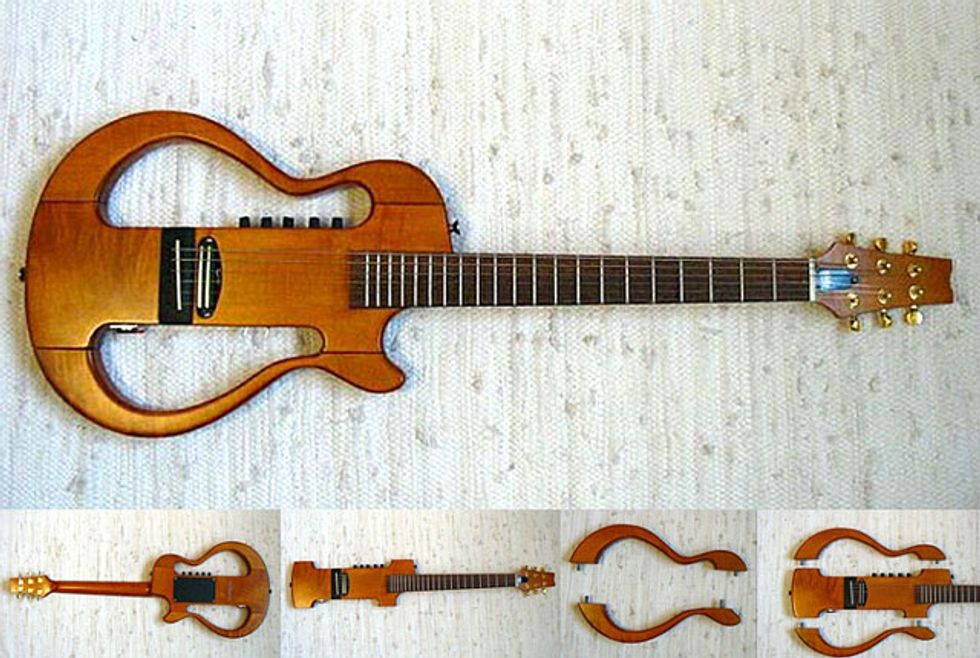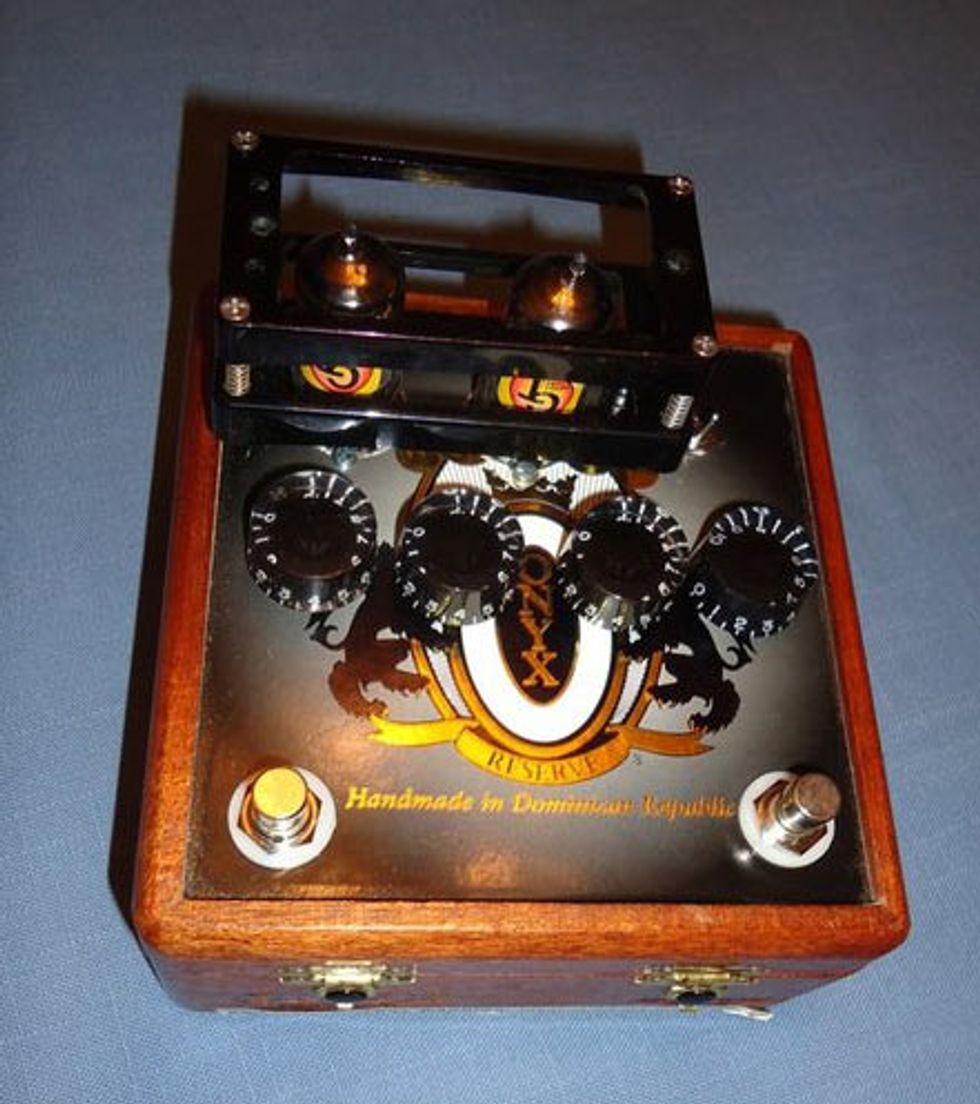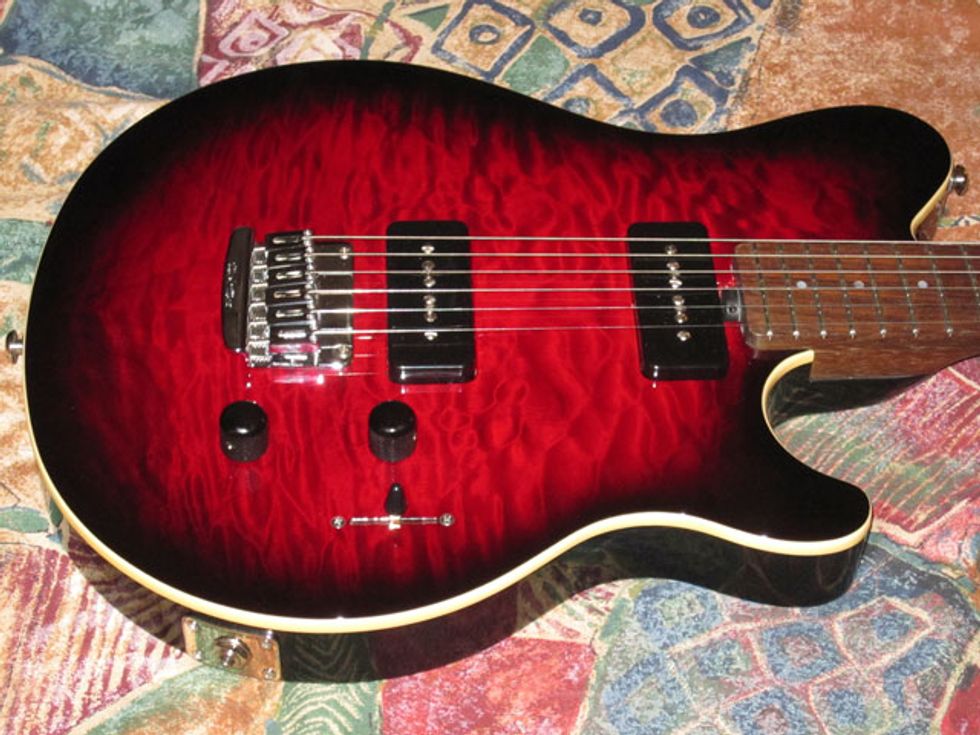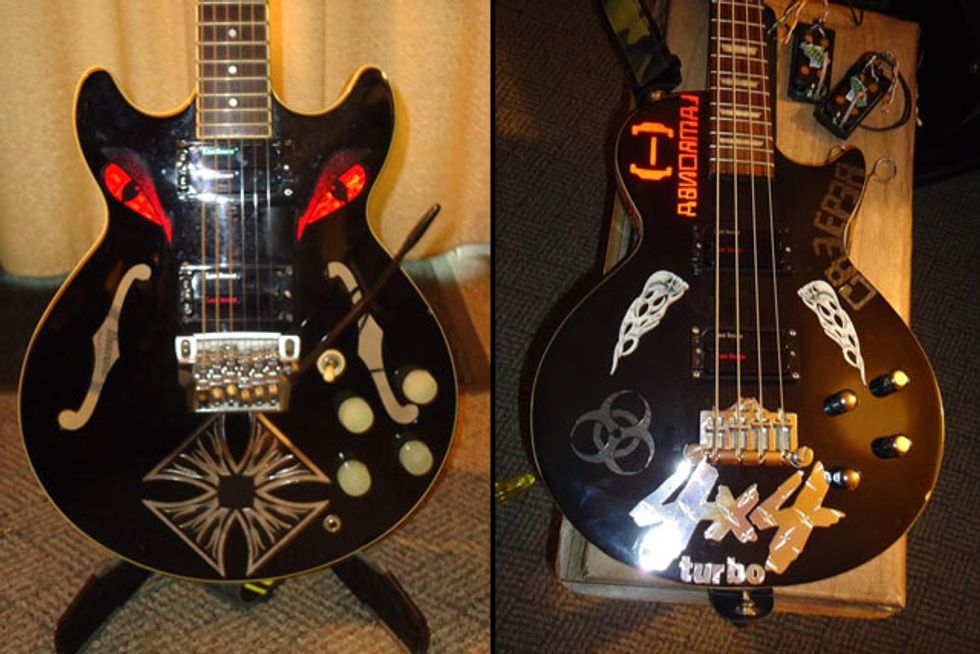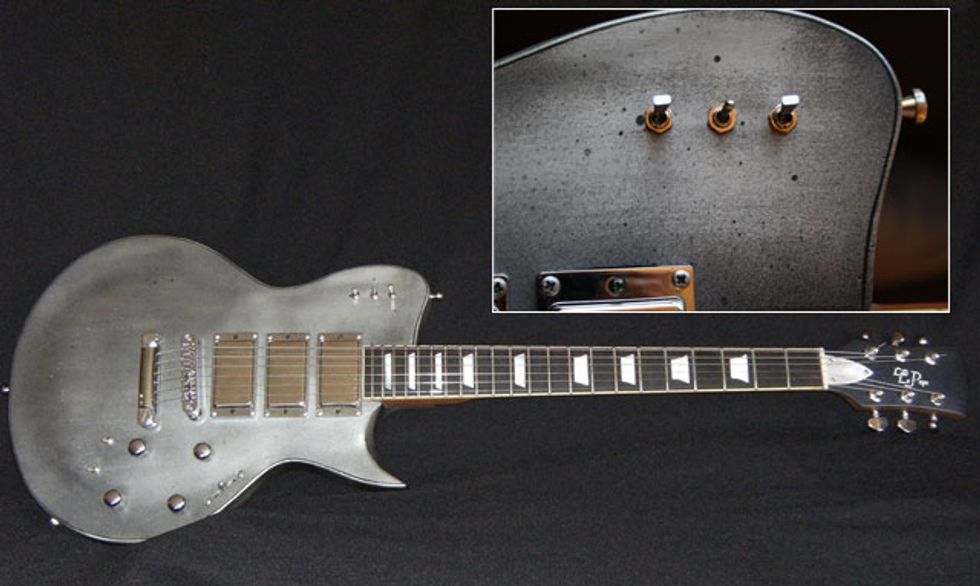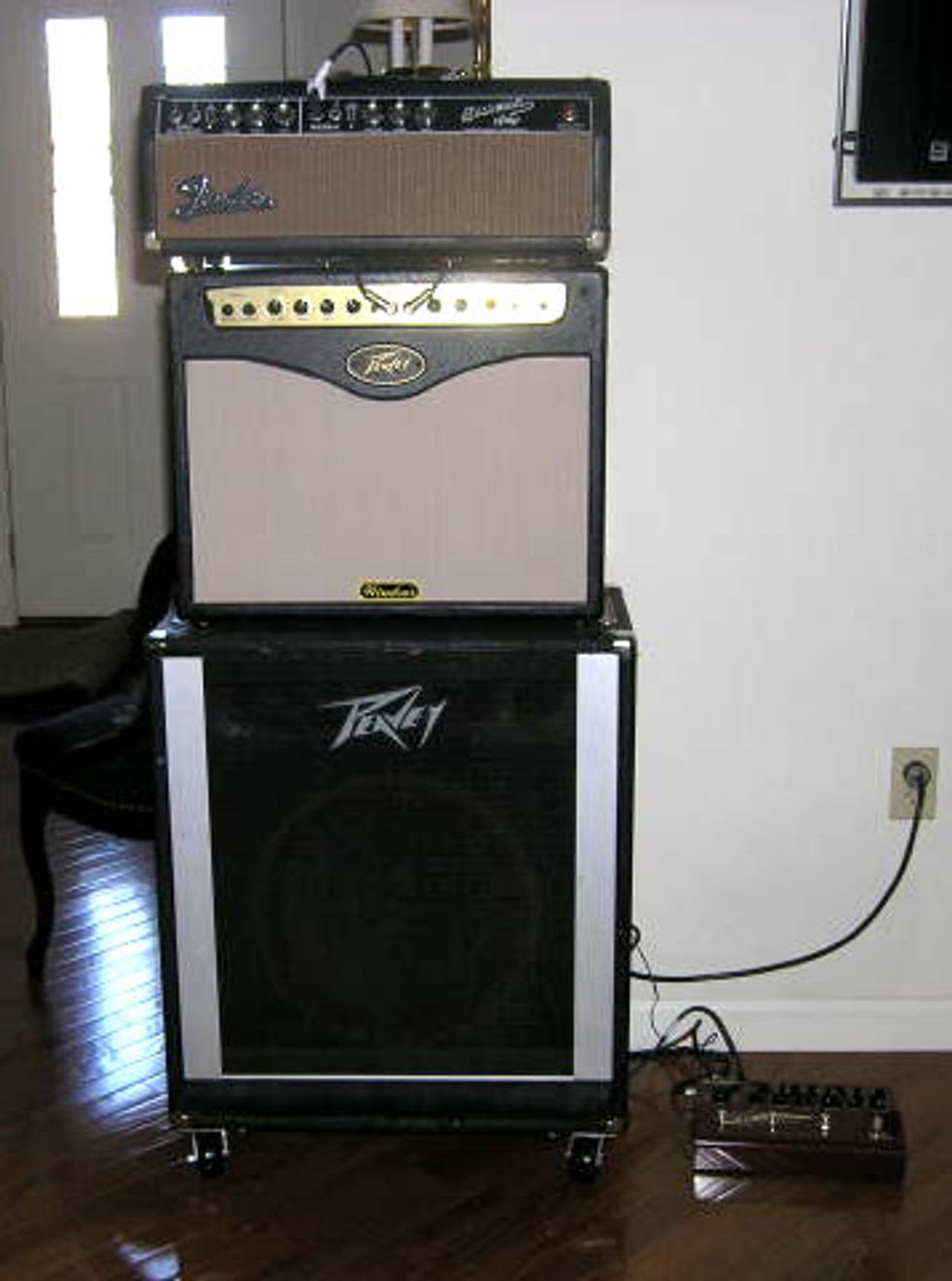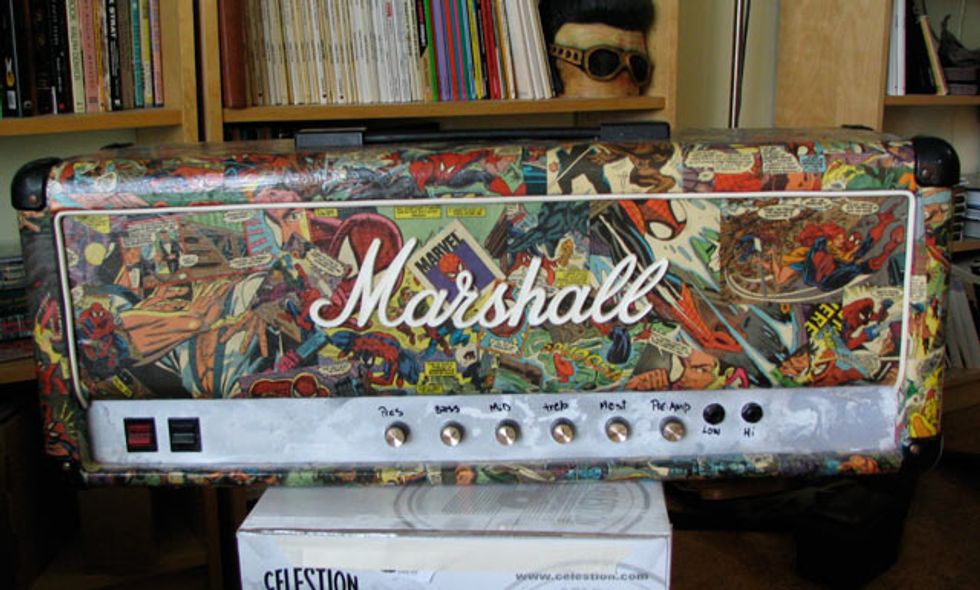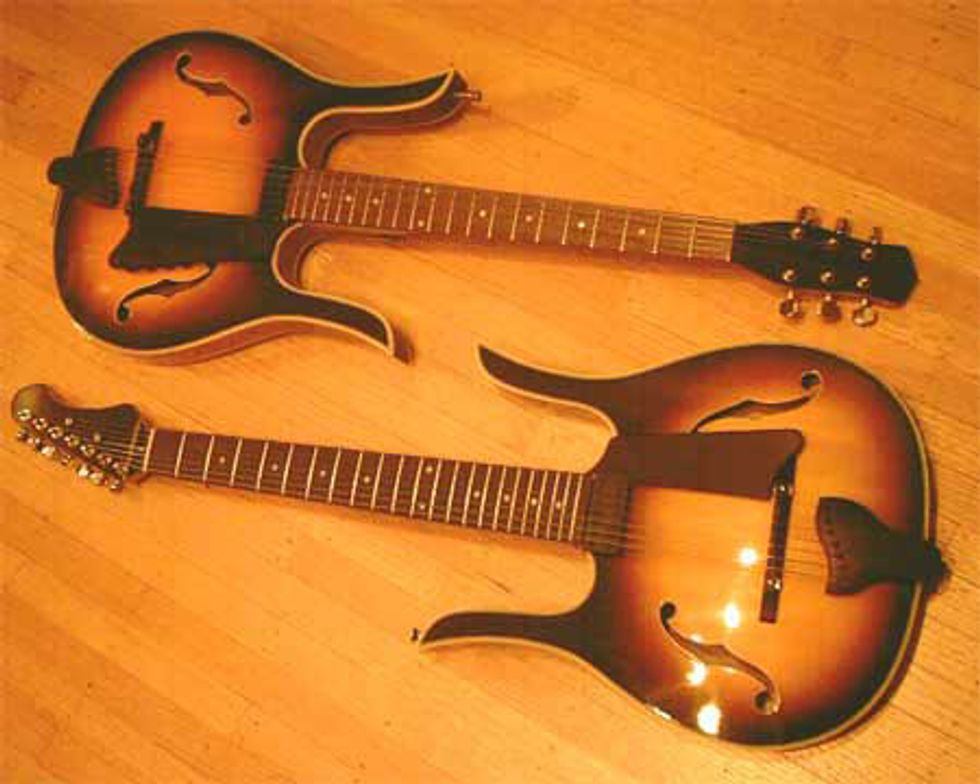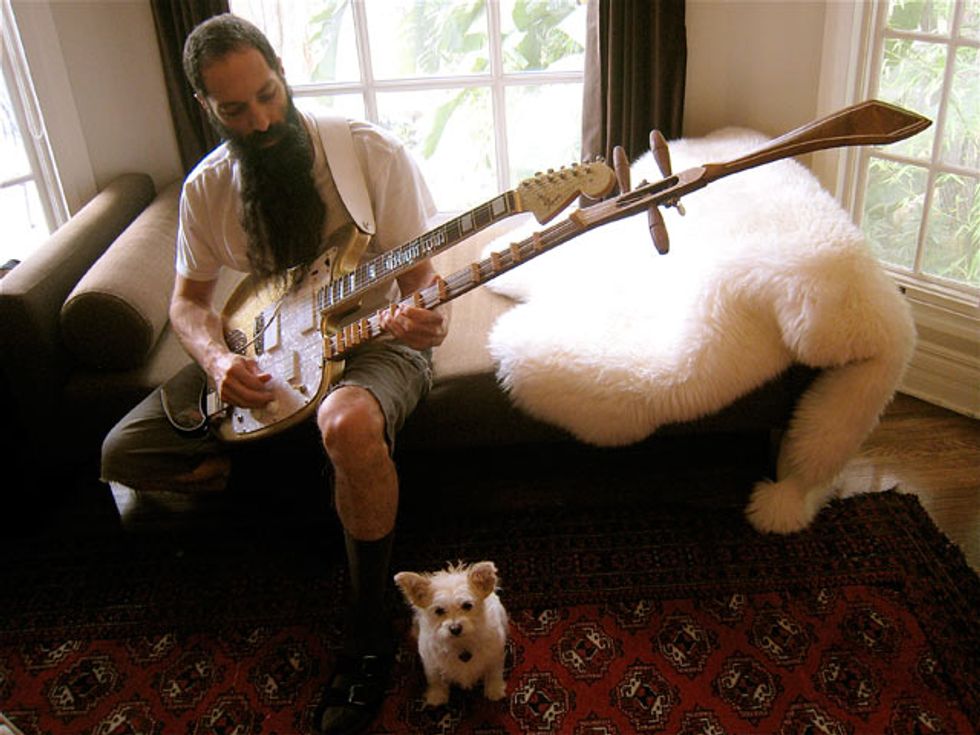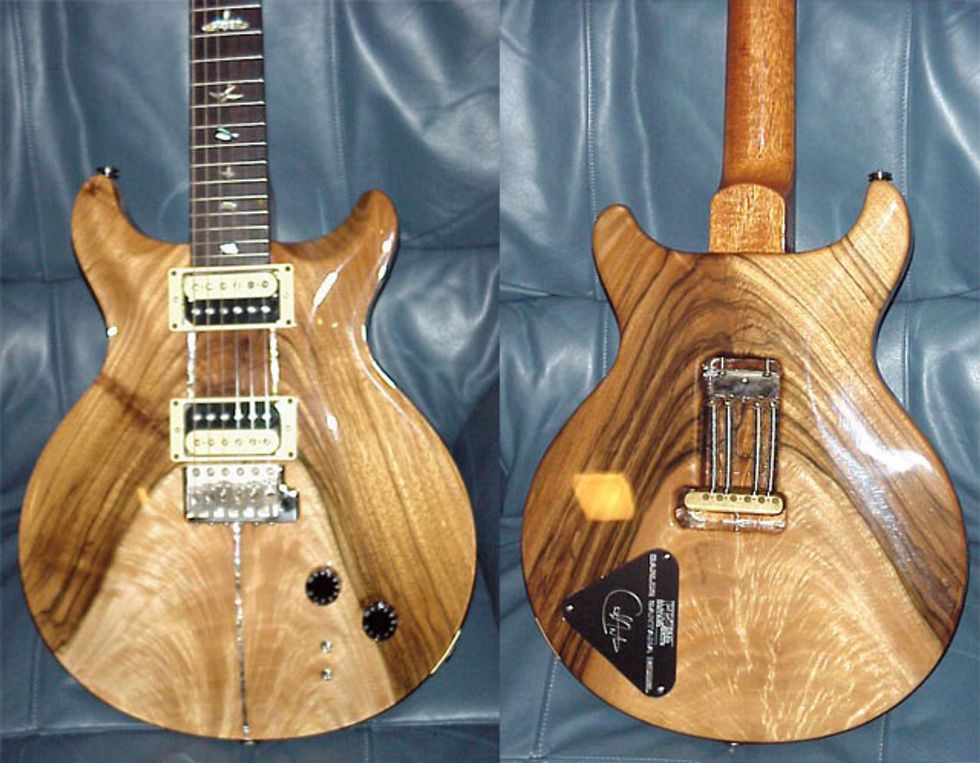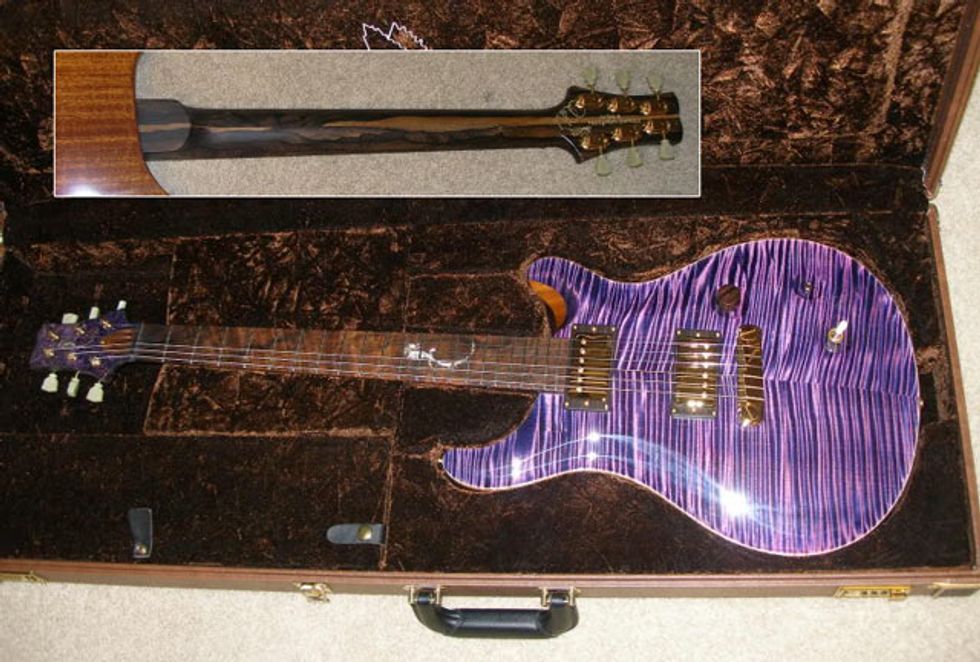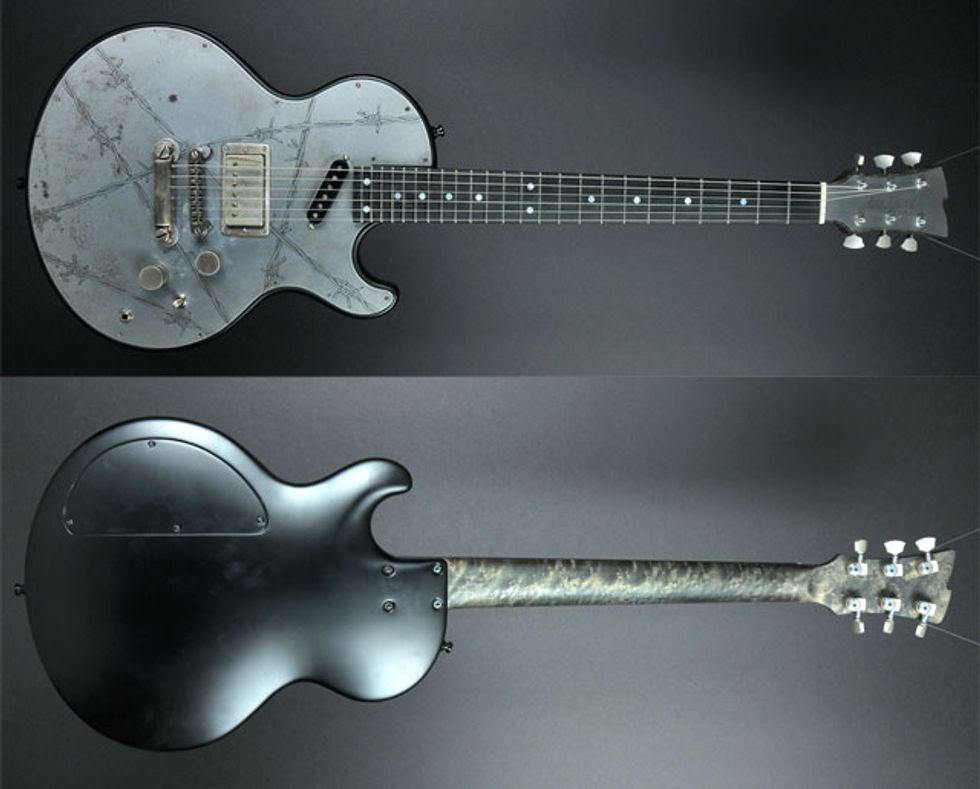 Have your own unique piece of gear? Send pictures and description to rebecca@premierguitar.com for inclusion in our next gallery!