Hot Rod Garage: Mods from Readers
An eye-popping gallery of radically reimagined guitars.
Armin Solo
"I got this 1989 Fender Japan Stratocaster sent all the way from Osaka," says reader Armin Solo. "It was completely beat-up and unplayable. I upgraded it with EVH Wolfgang pickups plus a Seymour Duncan Antiquity Texas Hot in the middle position. A custom-wiring scheme allows for nine switching options." A new German-made Floyd Rose (upgraded with FU-Tone brass and titanium parts), a black jack plate, and a special edition red D-Tuna complete the makeover. "It cleaned up pretty well, and it's got so much mojo," Solo raves.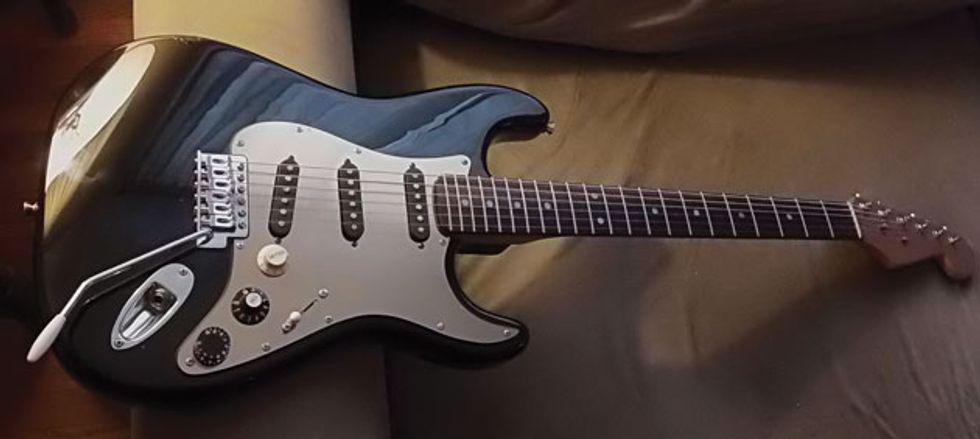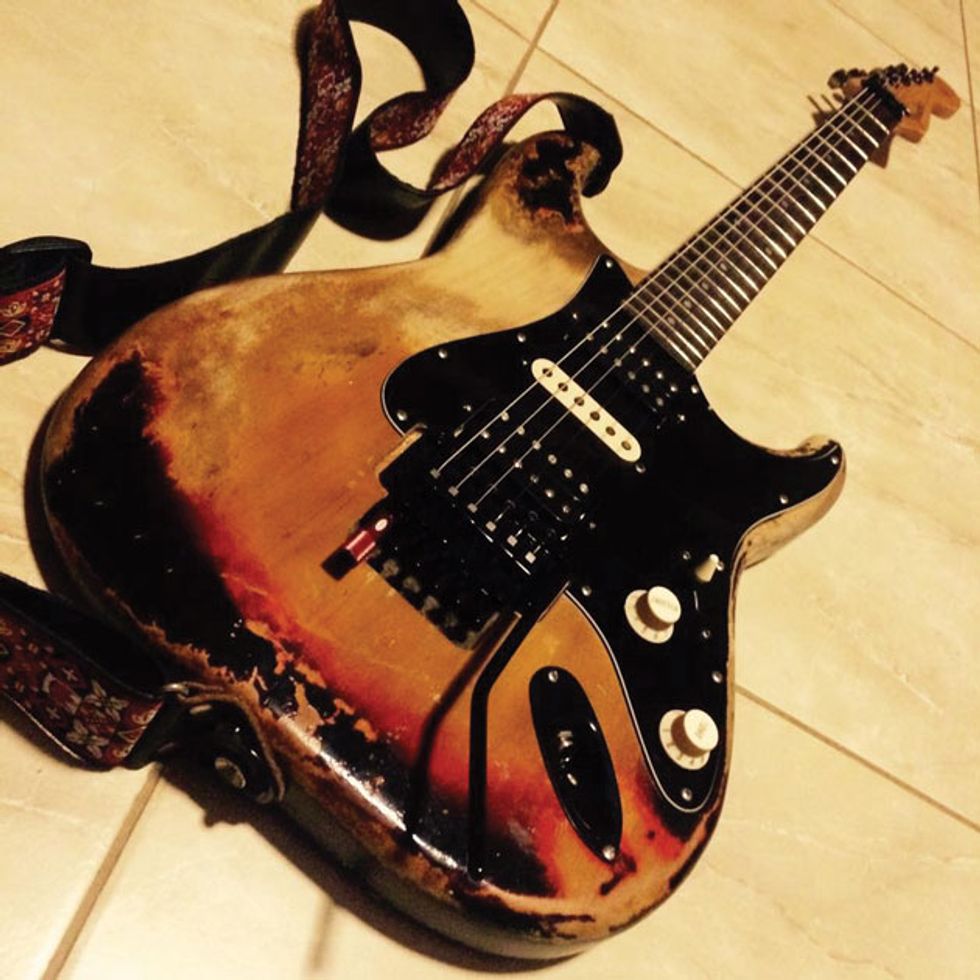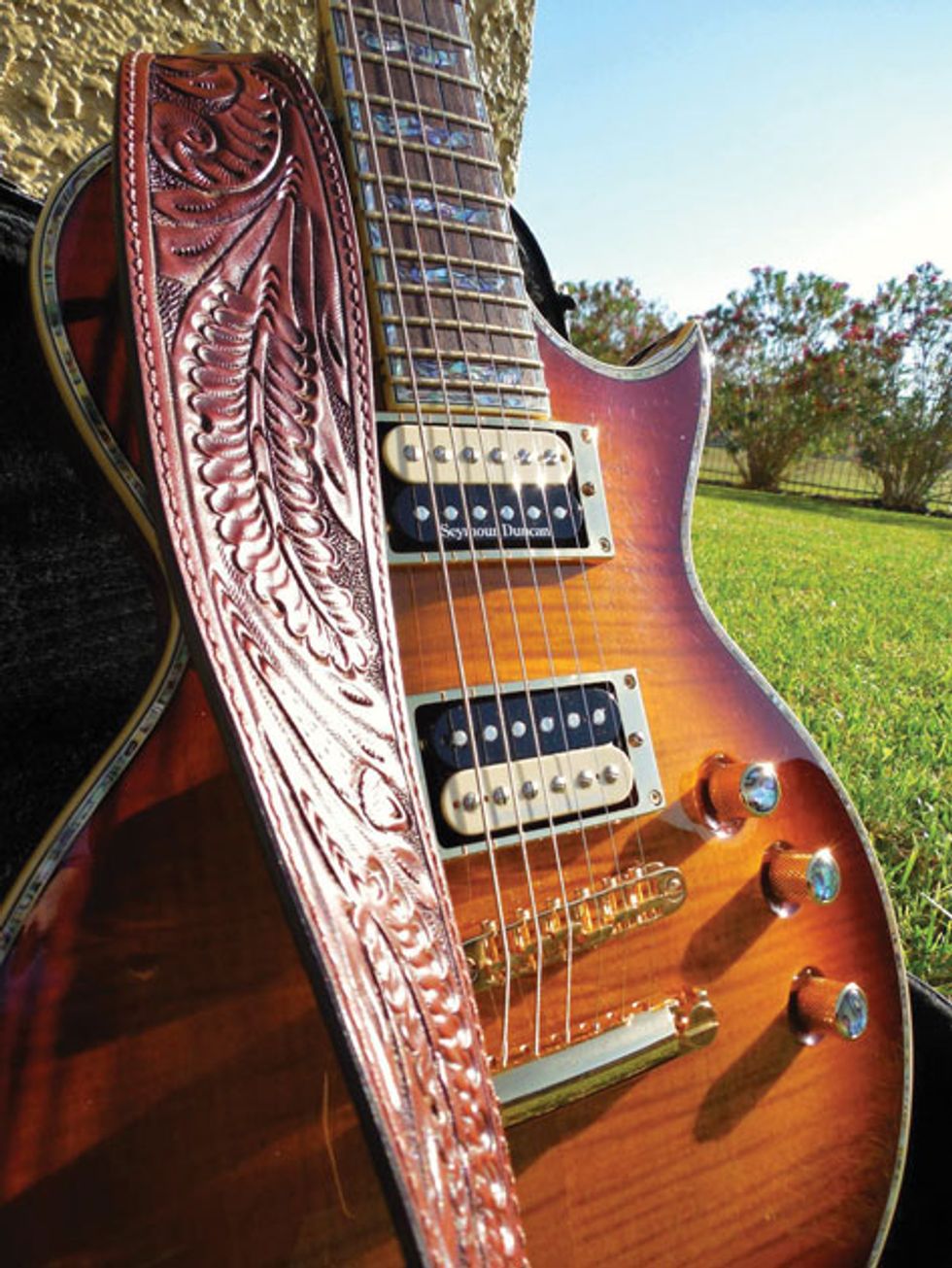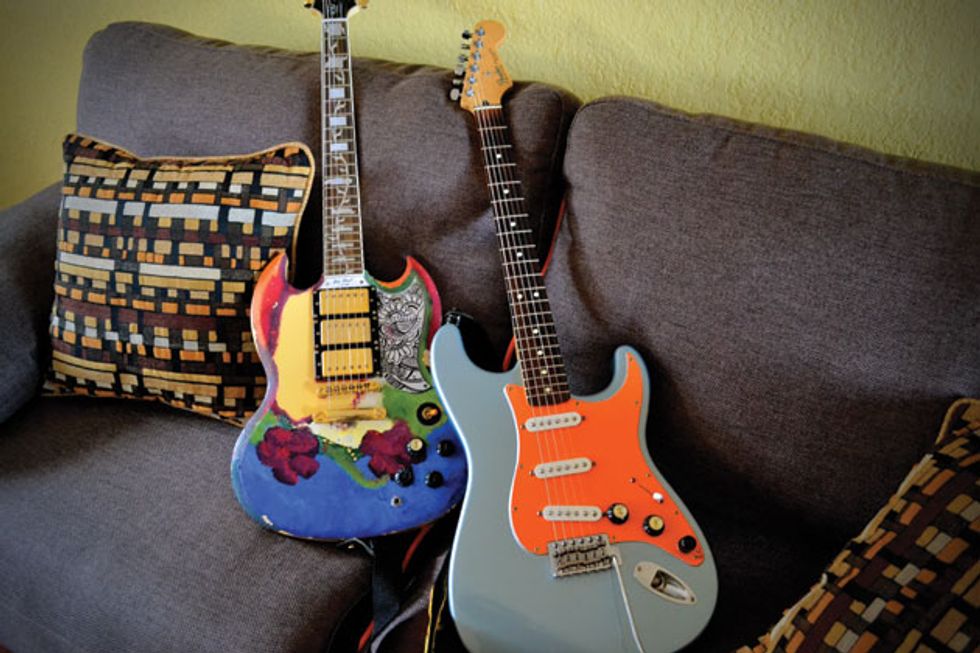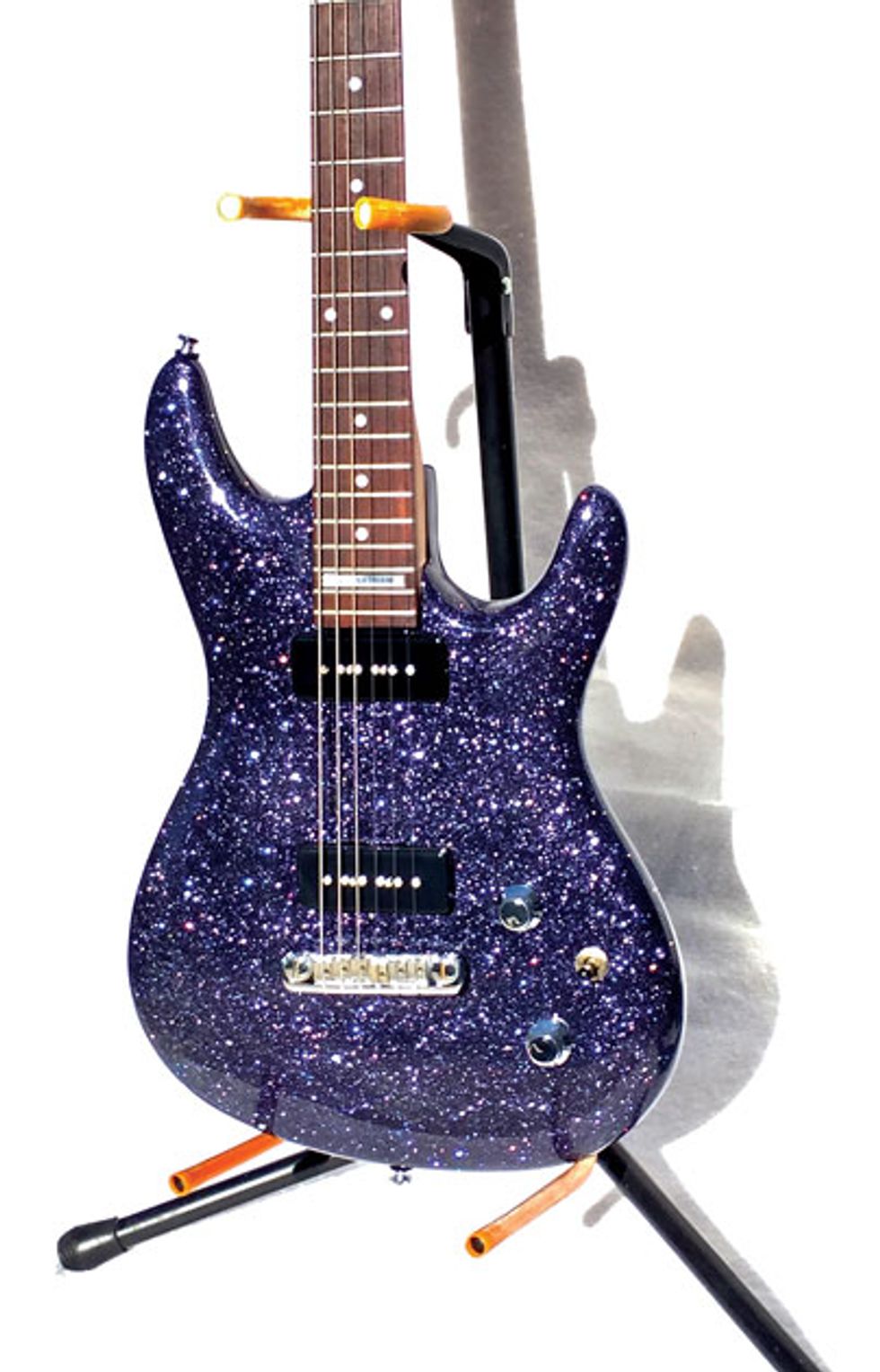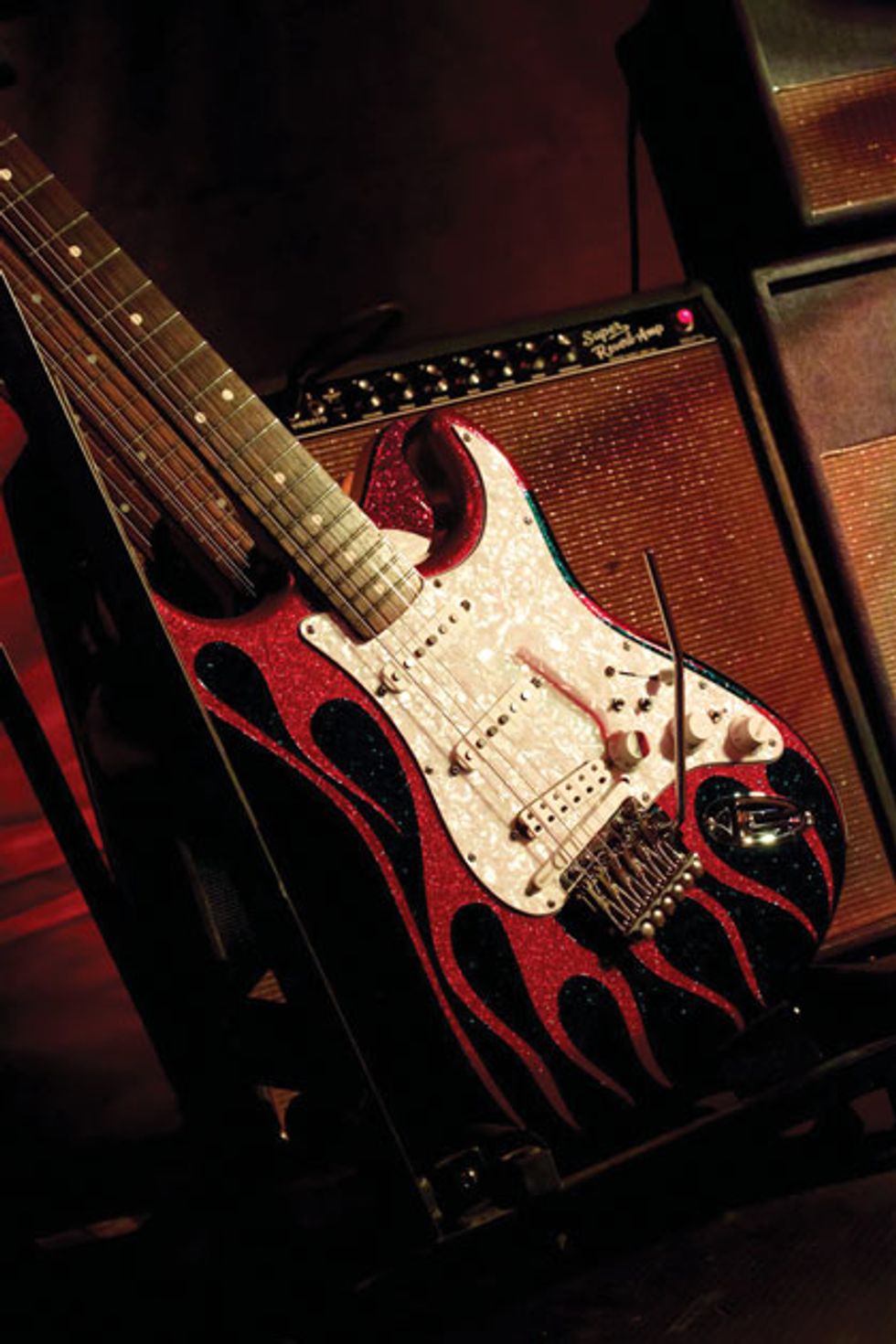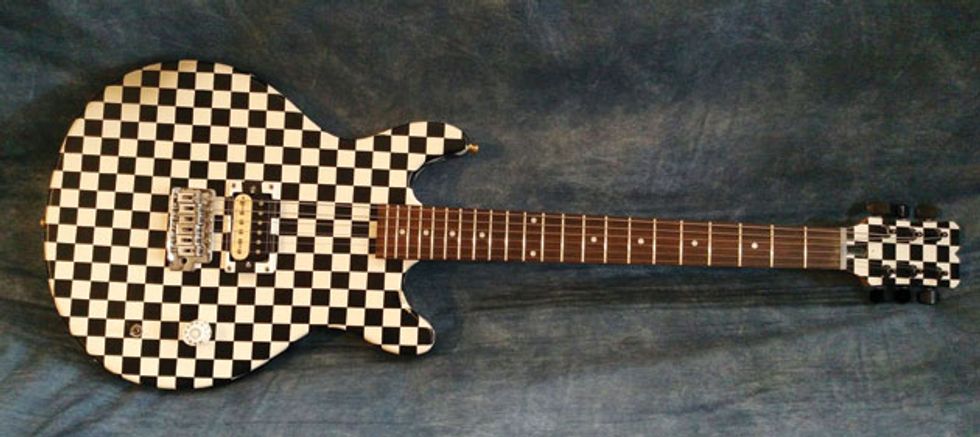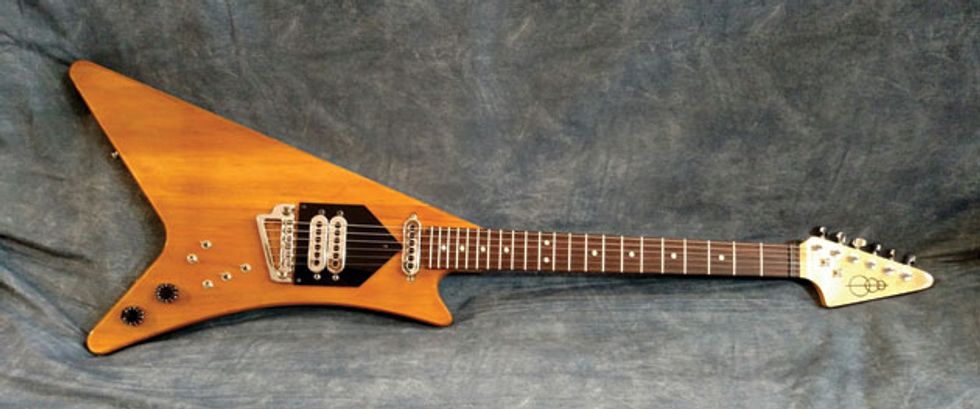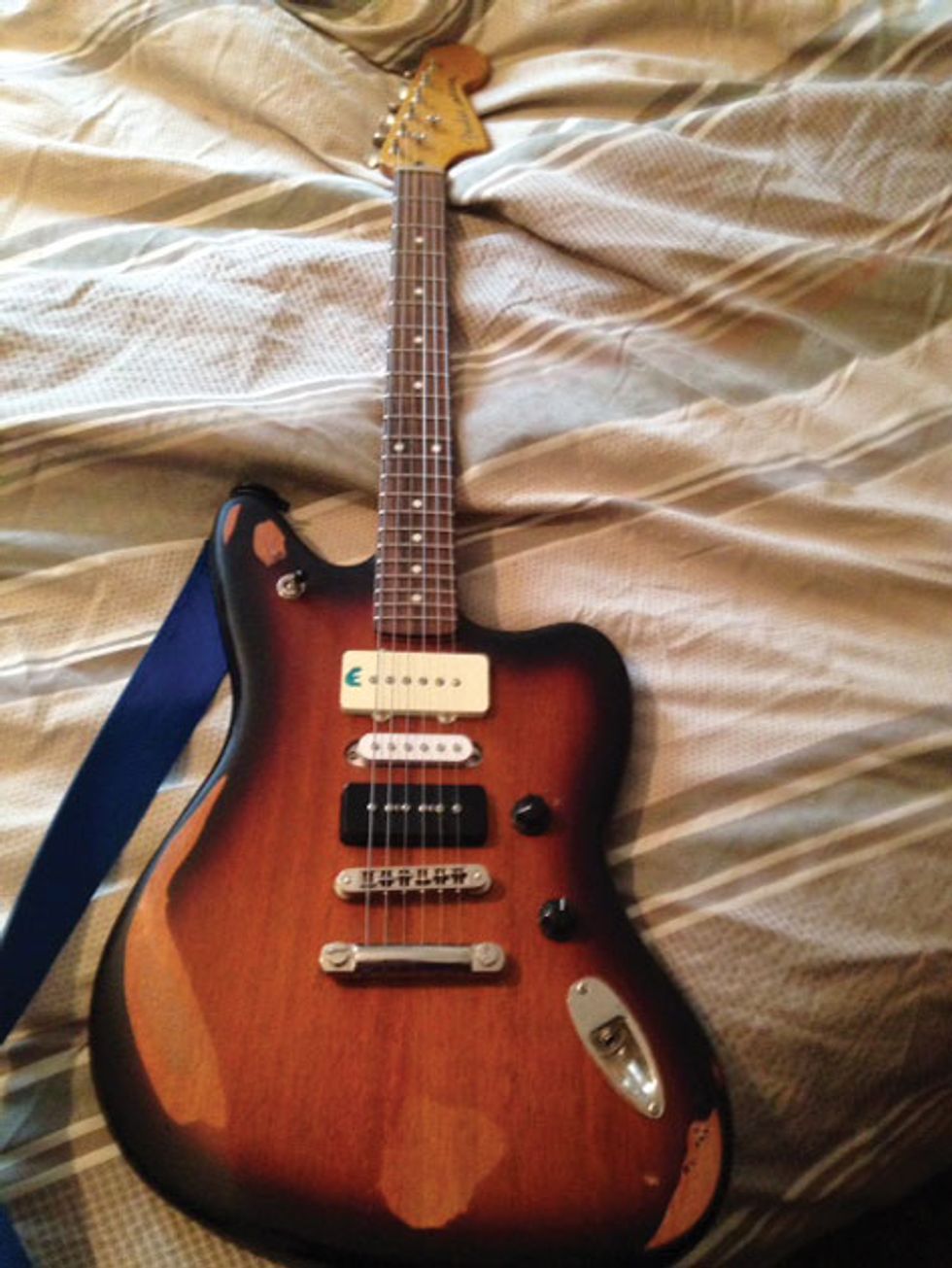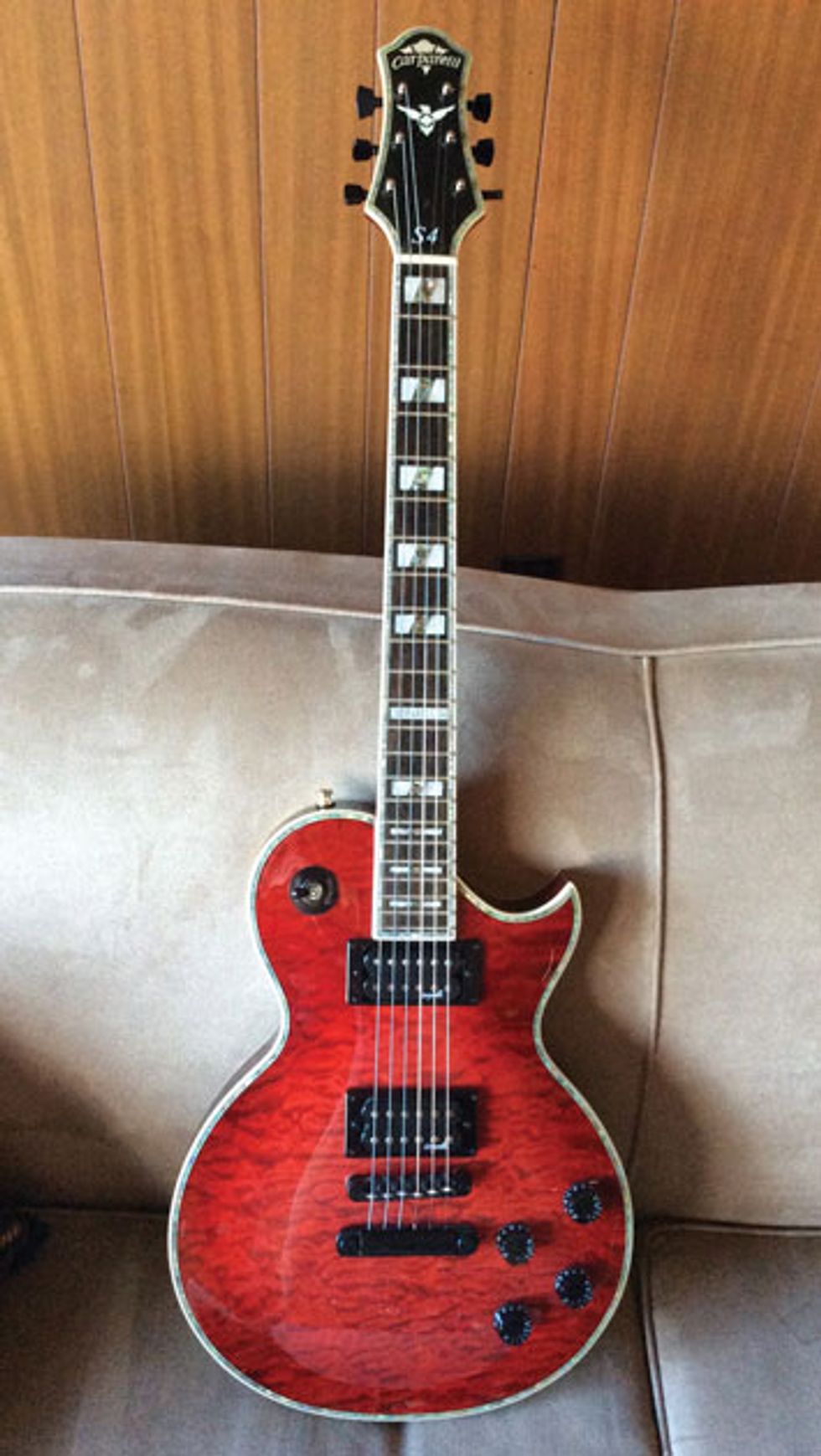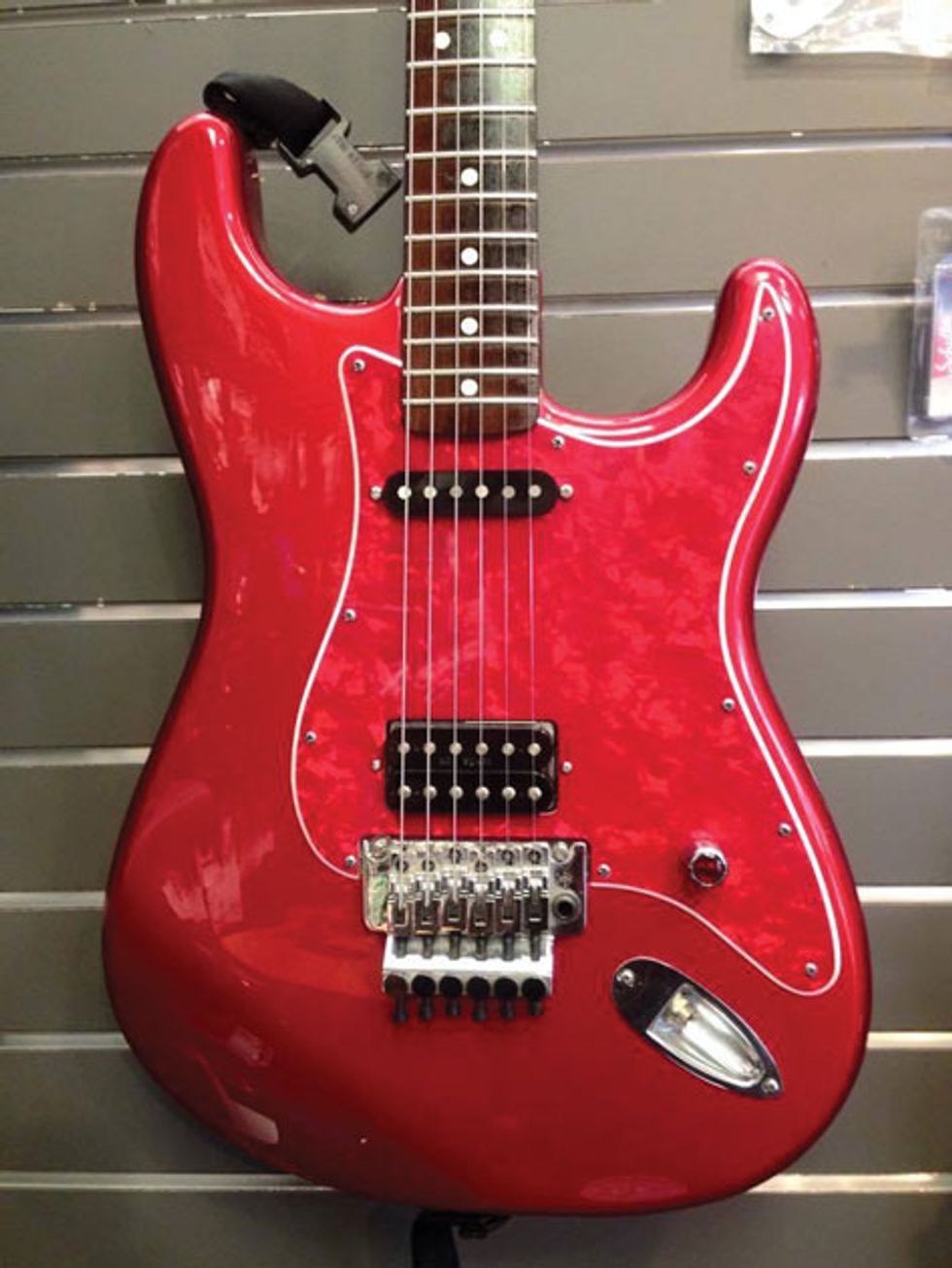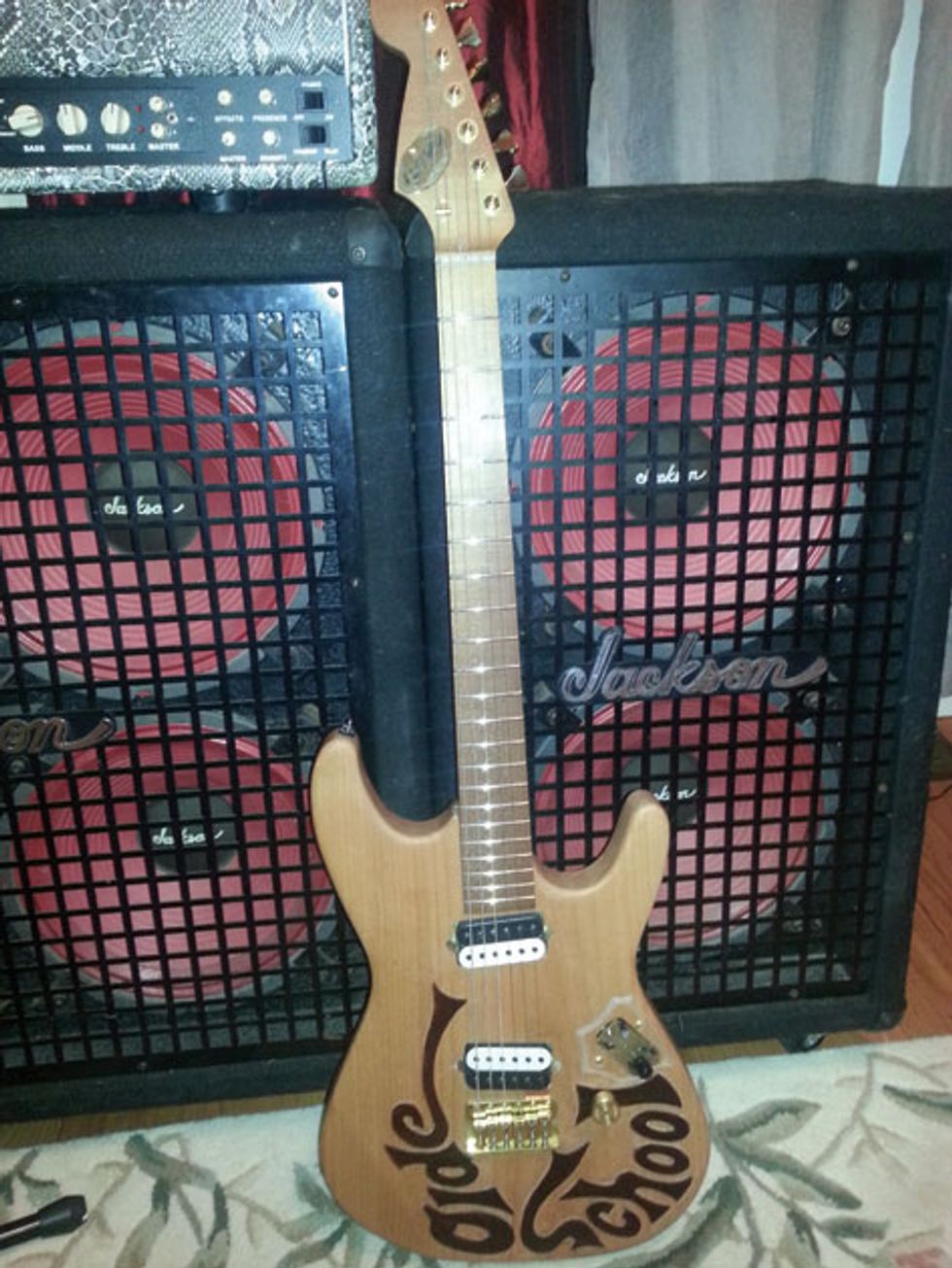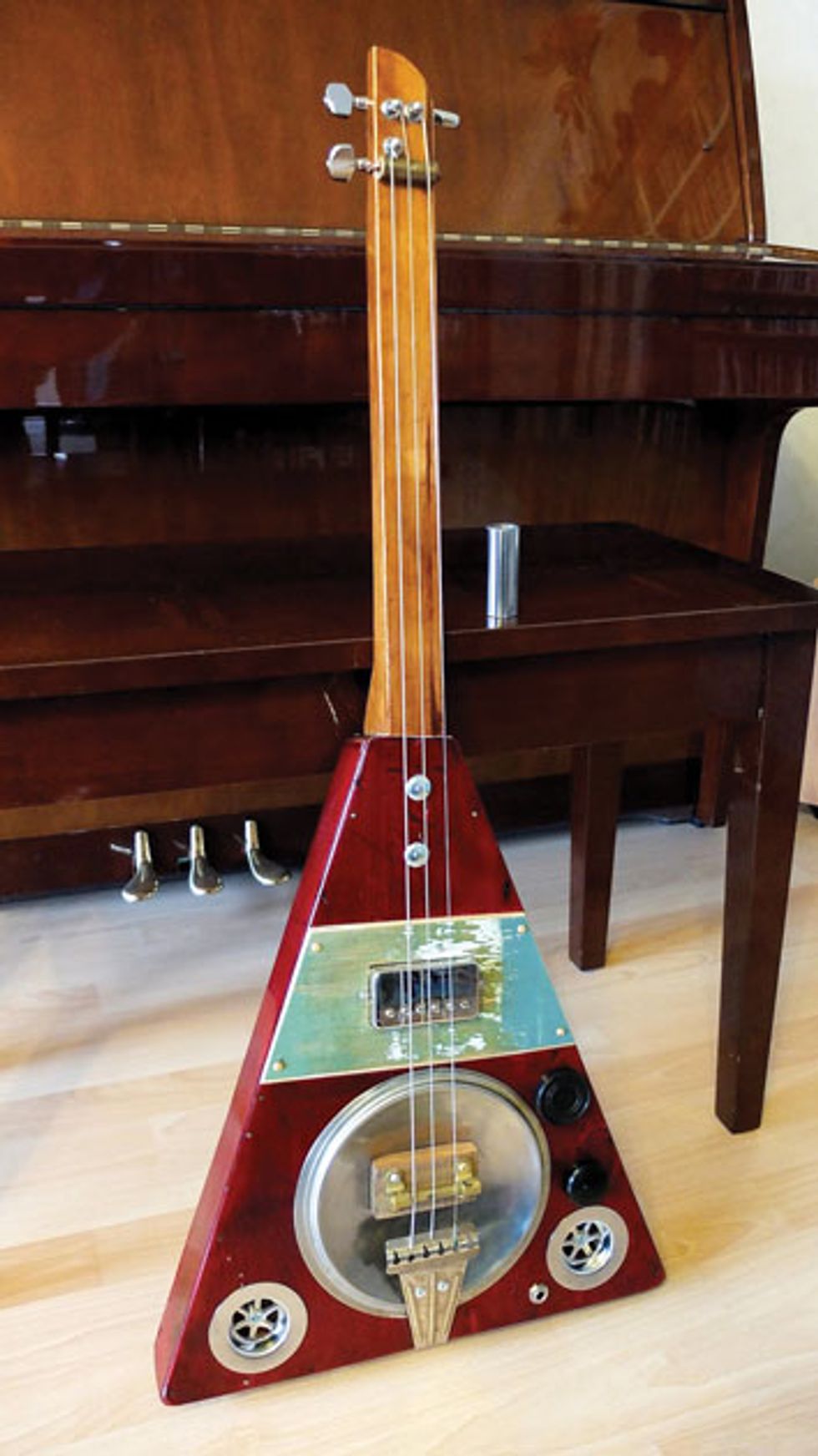 Throughout the year we collect stories and photos of guitar-mod projects created by you, our dear readers. Some are so inspiring that we include them here in our annual Hot Rod issue.