A look at Brad Delson's touring gear, as well as his new favorite studio Strat.
Brad Delson's No. 1 guitar is his signature red PRS Custom 24, which has been his main guitar since 2003. It features the soldier artwork from the band's debut album, Hybrid Theory, an arrow-shaped inlay at the 12th fret, and a unique "gas mask" headstock logo in place of the usual Paul Reed Smith stamp.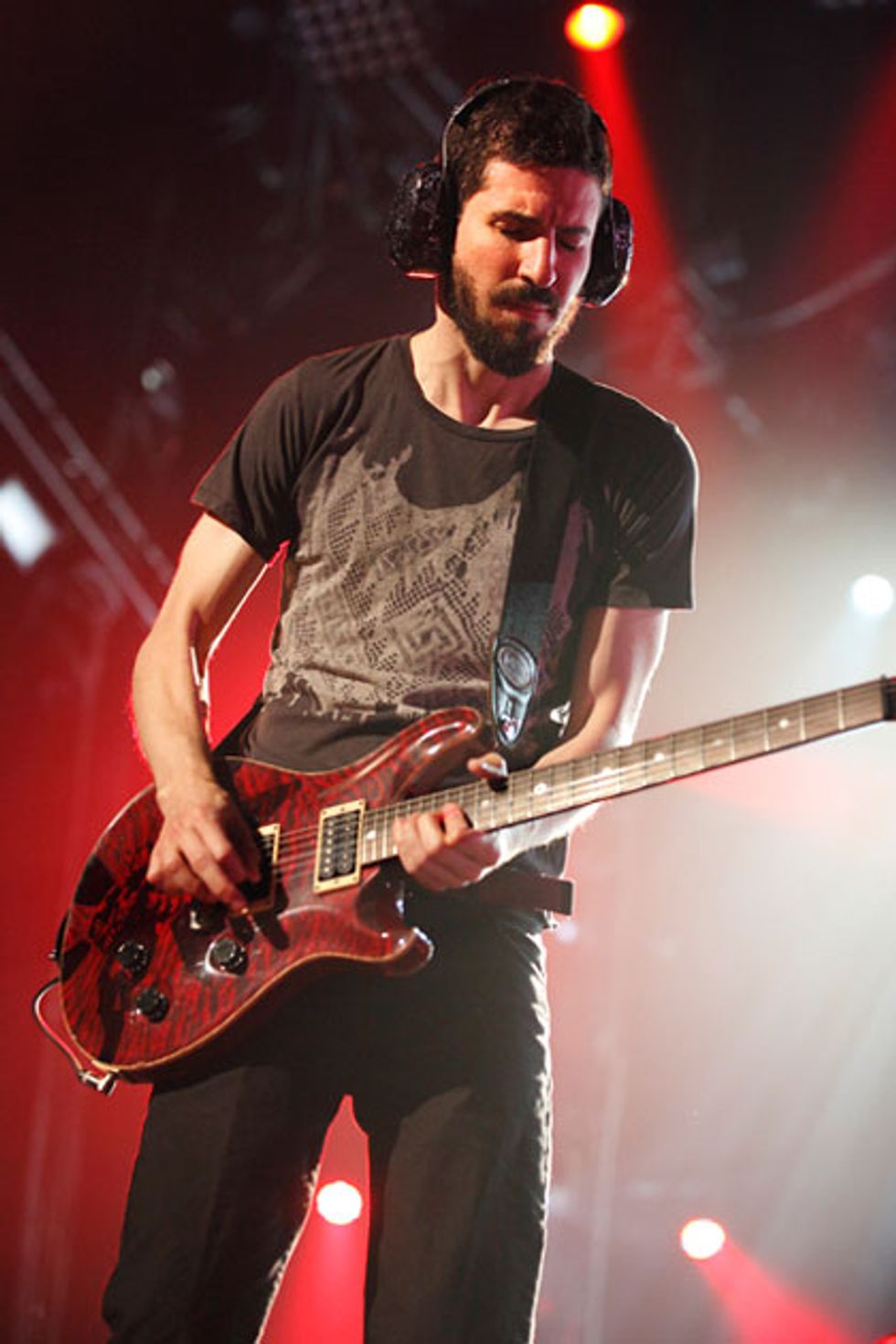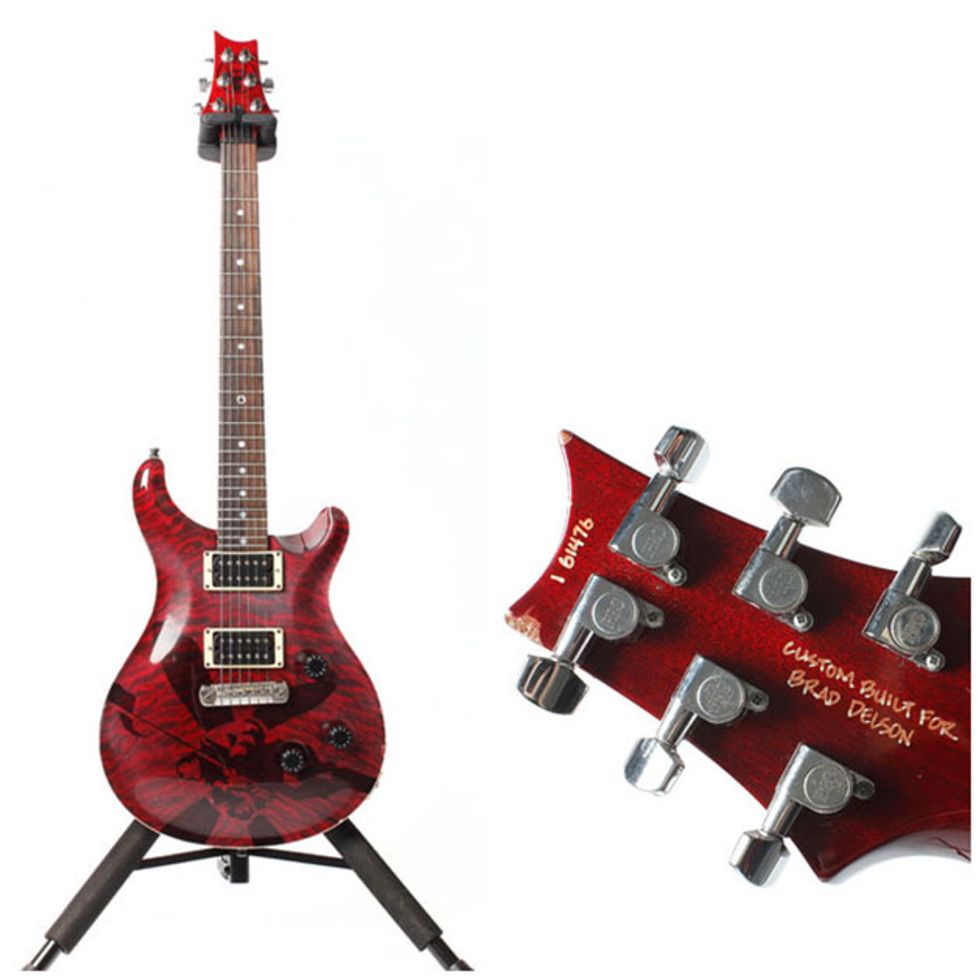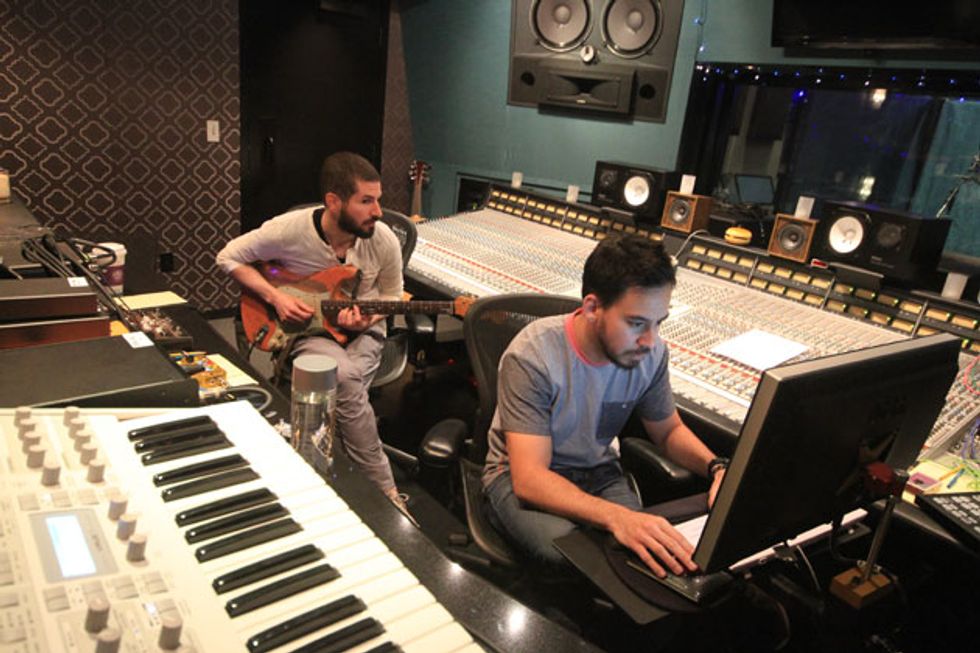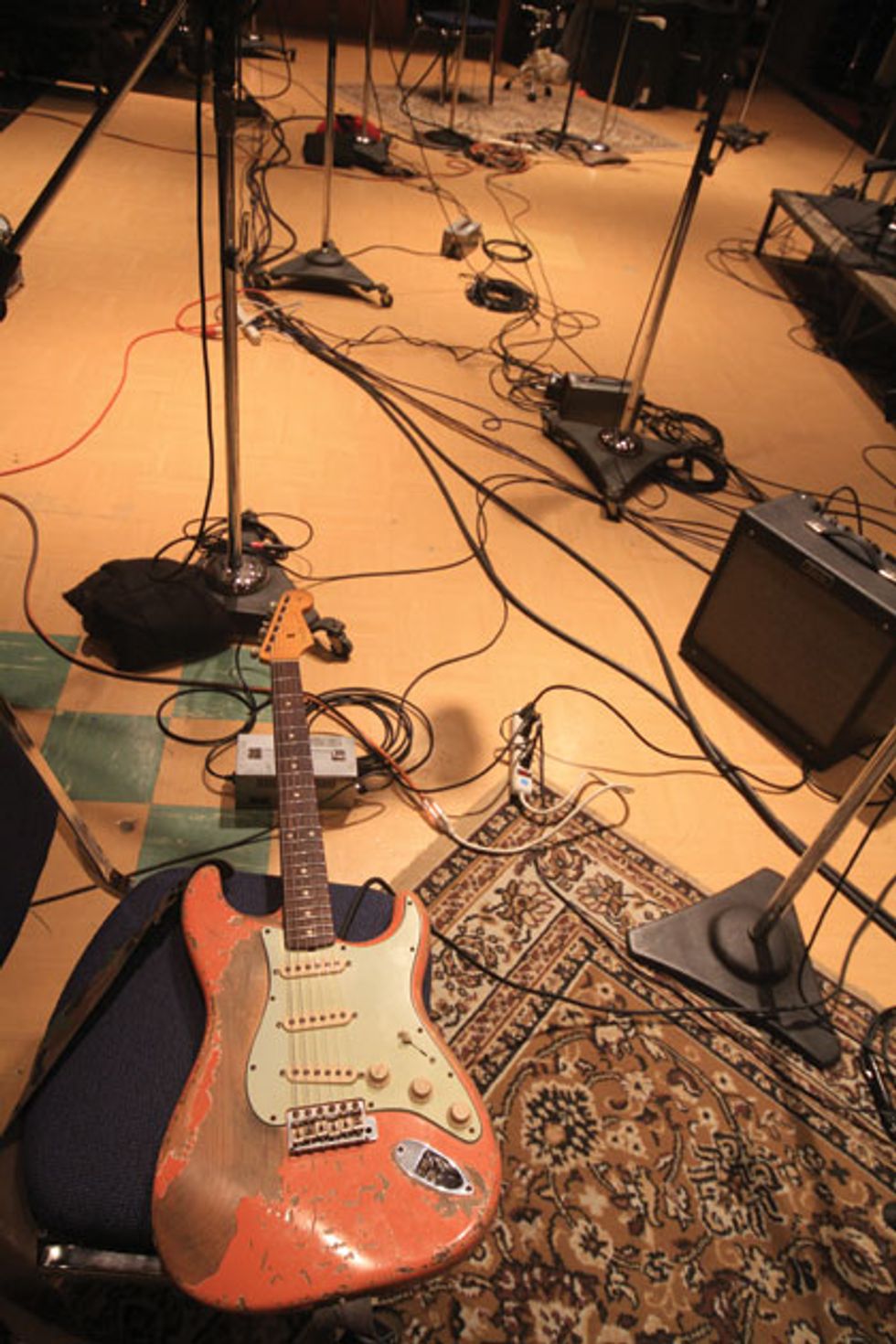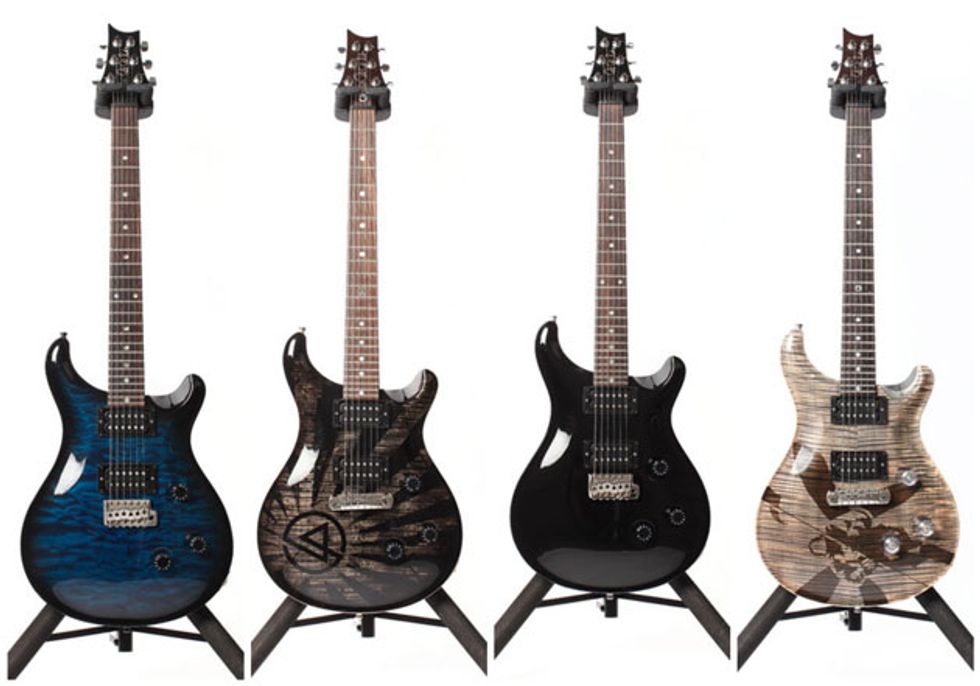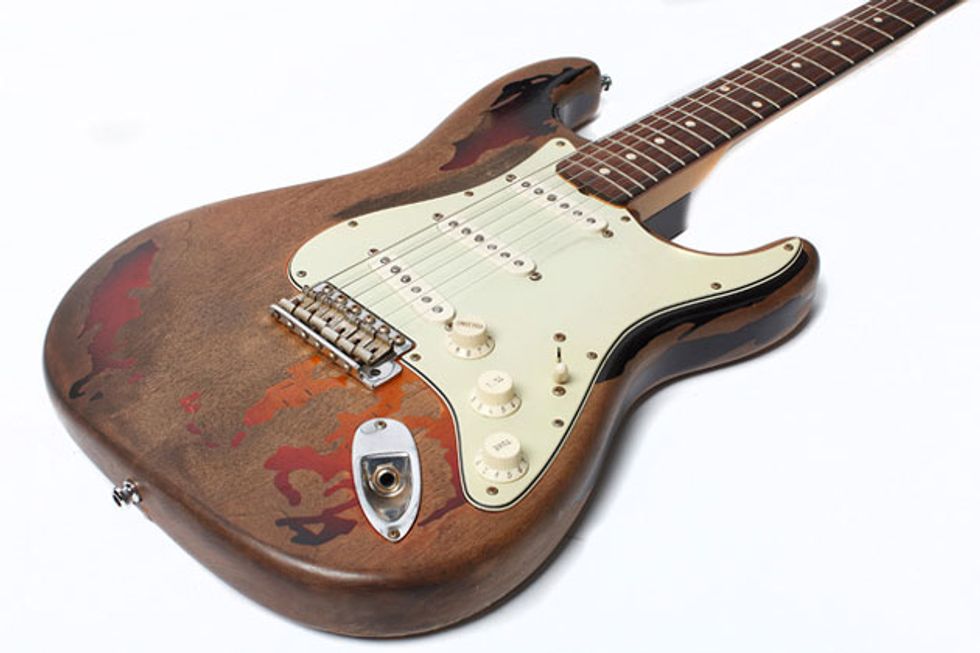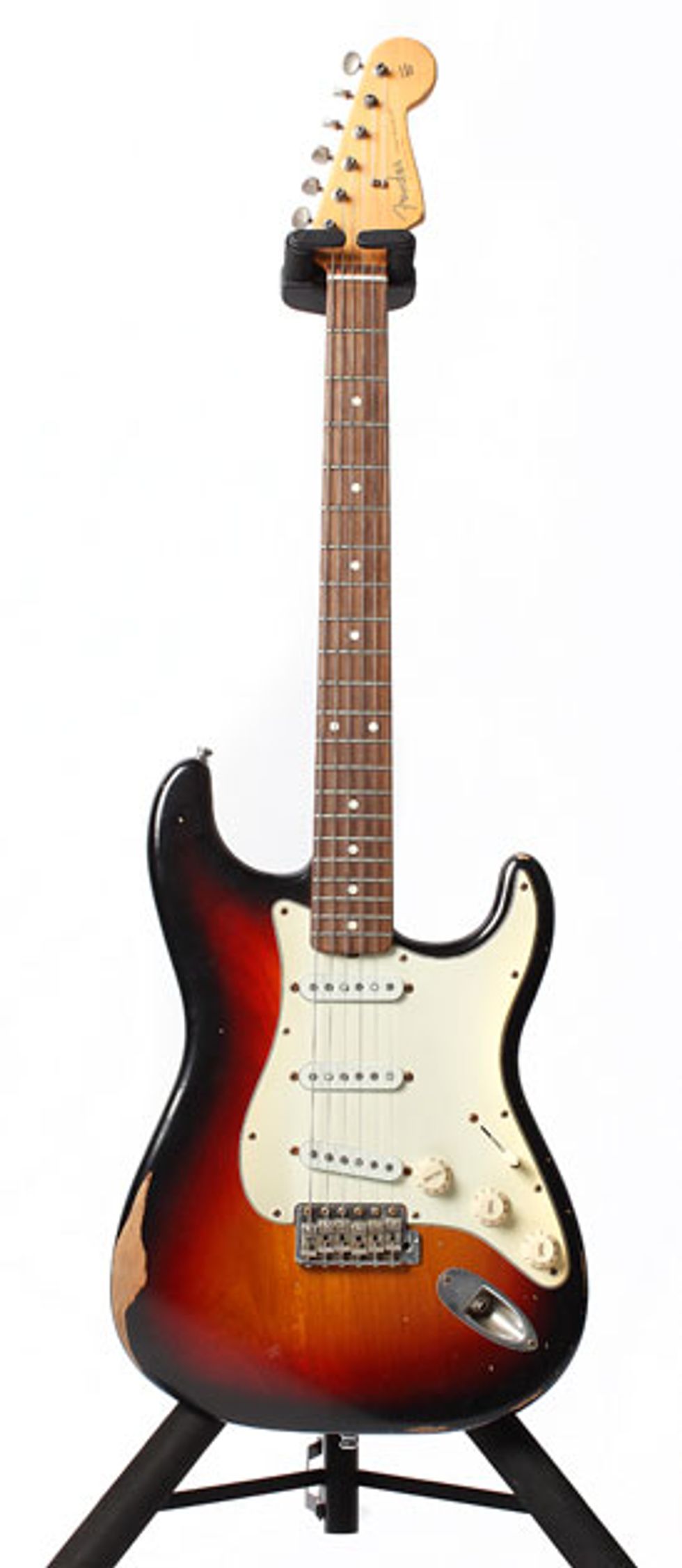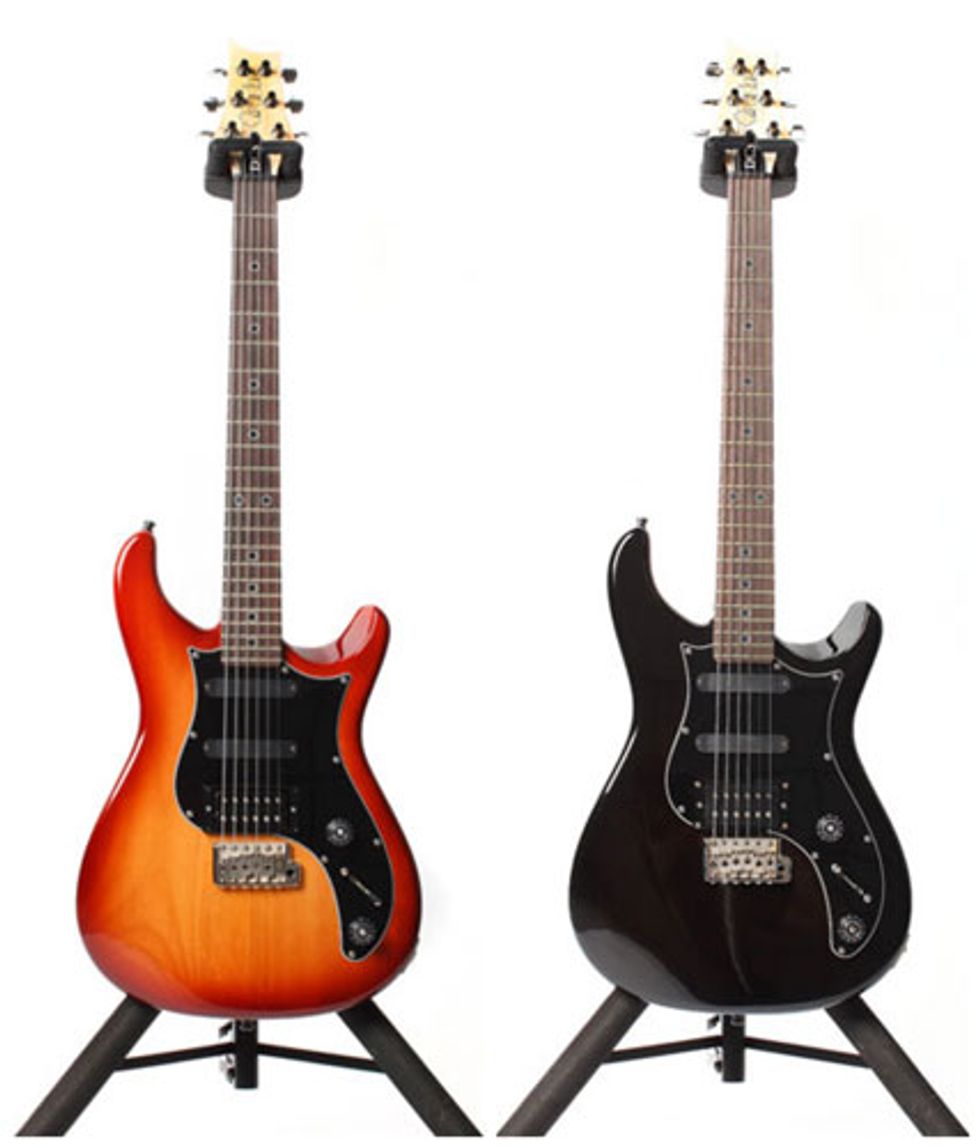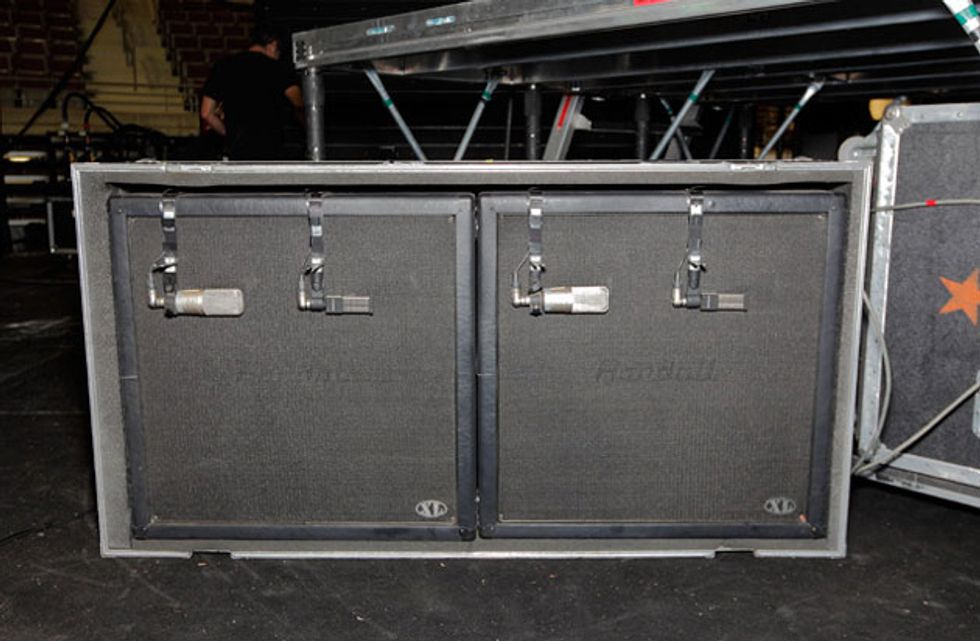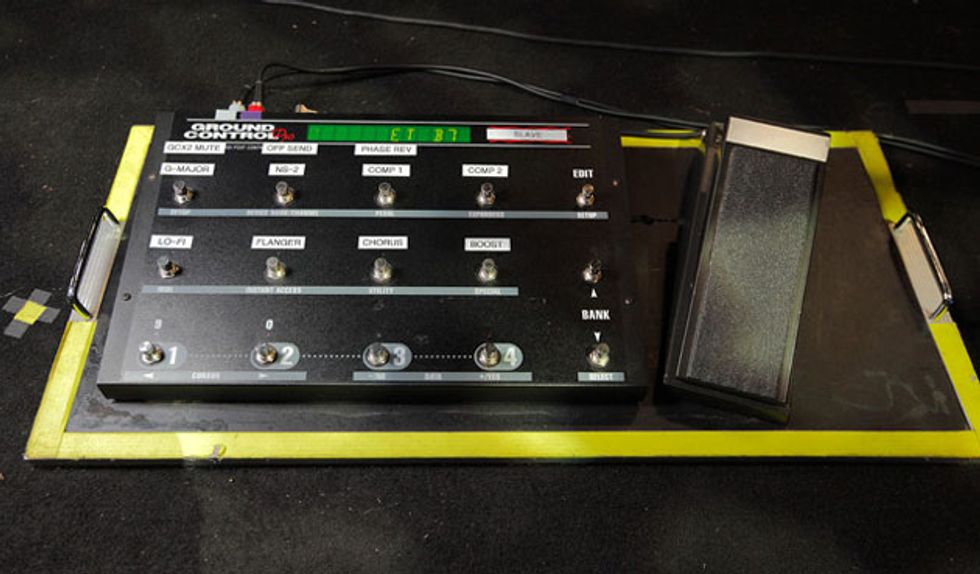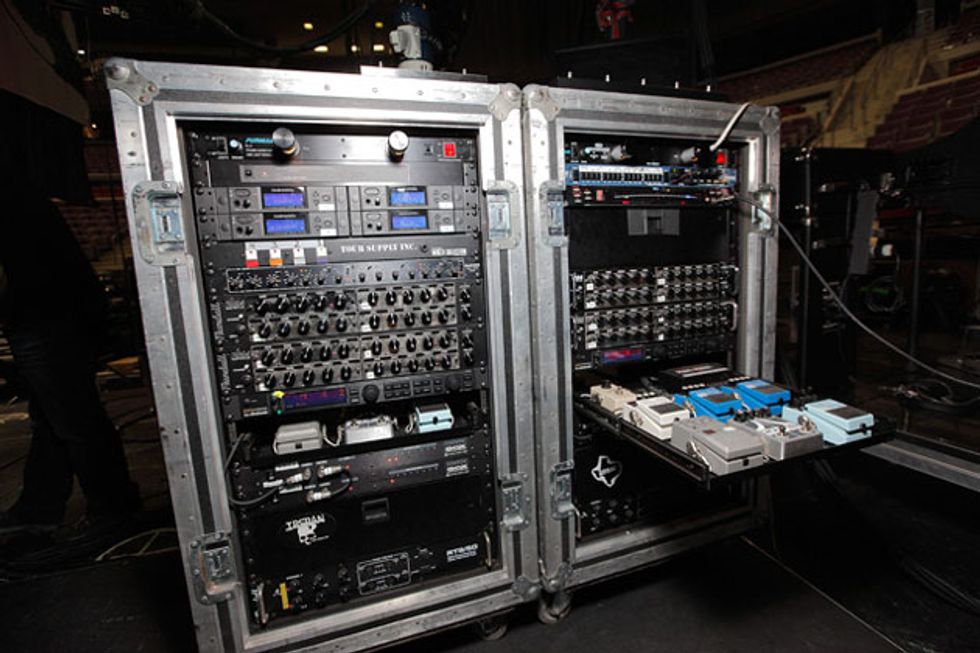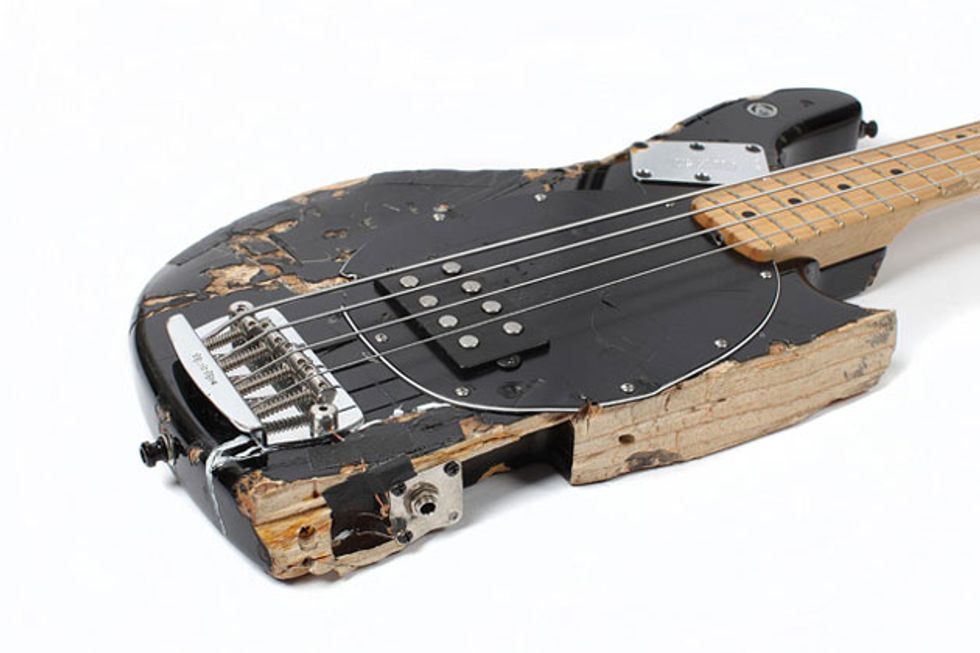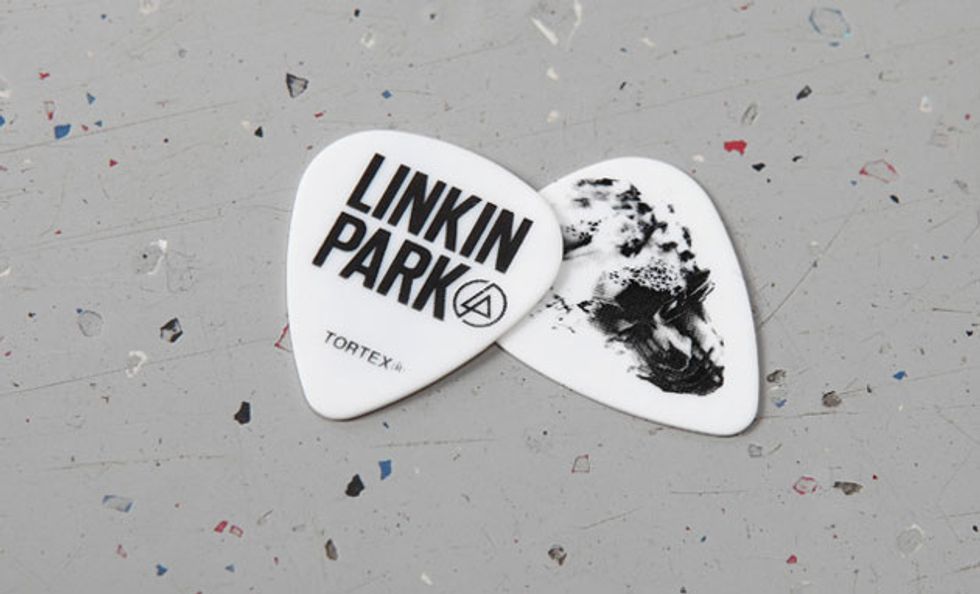 On their latest album, The Hunting Party, Linkin Park aimed heavier. Guitarist Brad Delson tells us he was more inspired than ever with making his guitar sound insanely different. We're excited to see the new setup Delson will bring out on tour this summer, but for now, here's a look at what he brought on Living Things tour in 2012. Bonus: Check out the craziest-looking bass we've seen in a while.