It's not difficult to replace the wiring in your pickups, but it takes some finesse. Here's a step-by-step guide.
Hello and welcome back to Mod Garage. After numerous requests, this month we'll have a closer look at changing wires on a single-coil pickup. As our guinea pig for this, I chose a standard Stratocaster single-coil, but it's basically the same on all single-coil pickups and easy to transfer. It's not complicated but it is a delicate task to not destroy your pickup during this process, and there are some things you should keep in mind.
Why would you change wires on a pickup? Here's a list of reasons I mostly hear in the shop when someone brings in a pickup for this operation:
1. A wire is broken and needs to be replaced.
This can happen if the wire was bent too much, or it was damaged with a soldering iron, a screw split it, etc.
2. A used pickup was bought on eBay or a similar marketplace and the wires are too short for your wiring.
Maybe one of the pre-owners snipped it out of the circuit at some point, rather than desoldering it to save the full wire length. The quick-and-dirty solution in such a case will be to extend the wire by soldering another piece of wire to it. For the "Trekkies" of us, that's the way James T. Kirk and Scotty would fix it. Jean-Luc Picard and Geordi La Forge would solder a new wire with the correct length to the pickup to replace the old one. Make it so!
3. Changing the wires as a quality update.
Often cheap pickups have thin and shoddy plastic-coated wires that will likely break soon. It's always a good investment regarding reliability and longevity to swap them with a good quality wire.
4. Changing the wires for tonal and/or aesthetic reasons.
Changing the wire material can alter the sound of a pickup, so replacing a cheap plastic-coated wire with a good-quality cloth-covered wire will not only look more vintage but will also result in a slightly warmer tone. Or the other way around for a slightly brighter tone. Or maybe you want to upgrade your pickups with a high-quality Teflon-coated or audiophile HiFi-wire. Perhaps you like to have neon green and pink wires on your pickups, for whatever reason.
5. Changing the wires for a shielded cable to add more shielding to the pickup.
This often goes hand in hand with shielding the complete single-coil pickup and is a logical step in such cases.
6. Changing the wires with NOS wire.
Often vintage pickups are modded with a non-original wire, sometimes as part of a repair. Bringing them back to factory specs is a good investment to keep the value of a vintage pickup alive.
Let's Begin
So, you see there are some good reasons to change the wires on a pickup. This list is not complete; for sure there are others.
Now, let's start our project by preparing the pickup for this operation. It's first and foremost important to protect the windings of your pickup against any damage. It only takes a fraction of a second to hit the winding with the tip of the soldering iron and this is a scenario you do not want.
Photo 1
Courtesy of SINGLECOIL (www.singlecoil.com)
1. I simply put a standard plastic pickup cover on the pickup to protect the winding. I usually use two small zip ties to fasten the cover, but you can also use two small screws and a hex nut, a rubber band, or a piece of masking tape.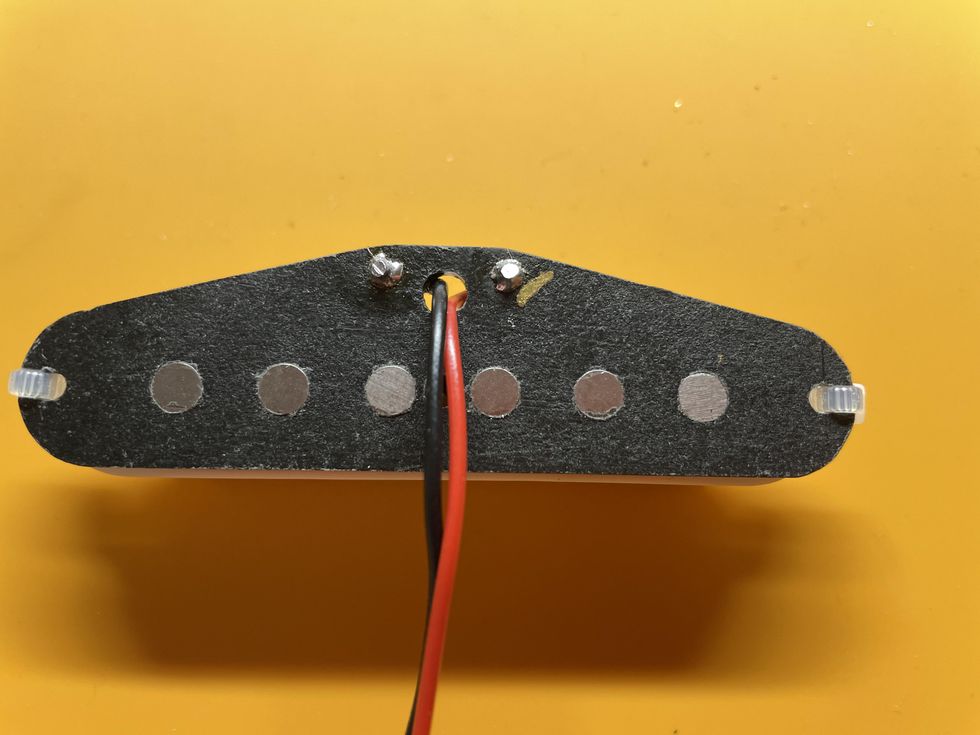 Photo 2
Courtesy of SINGLECOIL (www.singlecoil.com)
2. Have a look where the hot (usually white, yellow, or red) and the ground (usually black) wires are connected to the pickup and mark one of them. I always mark the hot connection by using a Sharpie, but you can also use a drop of nail polish, a small piece of masking tape ... be creative.
Photo 3
Courtesy of SINGLECOIL (www.singlecoil.com)
3. Measure the DCR (direct current resistance) of your pickup as a reference using your DMM (digital multimeter) and note it. After this is done, push the wires you want to replace upwards through the hole and pull them out, as shown in Photo 1, Photo 2, and Photo 3.
Photo 4
Courtesy of SINGLECOIL (www.singlecoil.com)
Now put the prepared pickup into a small vise and orient it so that you can look at the soldering terminals the two wires are connected to (Photo 4). Take care to not apply too much pressure with the vise: We only want to fasten the pickup, not break it.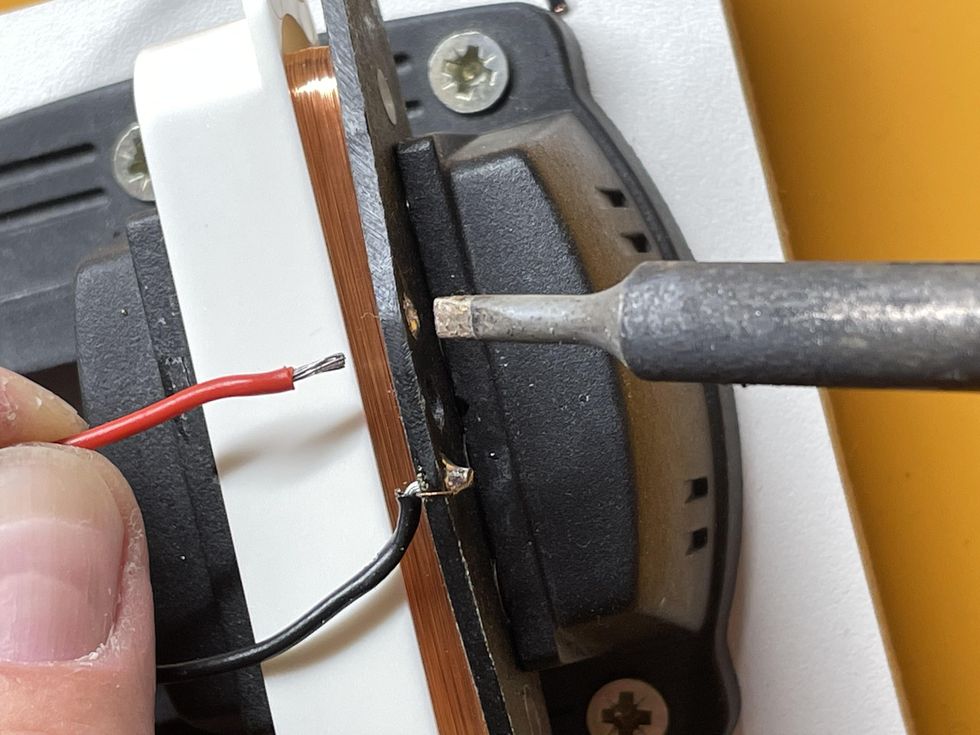 Photo 5
Courtesy of SINGLECOIL (www.singlecoil.com)
Pre-tin the tip of your soldering iron and heat up the soldering spot while gently pulling on the wire until it comes out (Photo 5). This should not take longer than 2 to 3 seconds. A small chisel-shaped soldering tip is my weapon of choice. Warning: Don't touch the bobbin of the pickup with the soldering iron—it will melt. Repeat this procedure with the second wire.
Photo 6
Courtesy of SINGLECOIL (www.singlecoil.com)
Strip the new wire, pre-tin it, pull it through the hole, and bend it so the stripped part will touch the soldering spot (Photo 6). I prefer to guide the wire with my hands, but you can also use tweezers for this. Now pre-tin the tip of your soldering iron and heat up the soldering spot while gently pushing the wire until it is in. This should not take longer than 2 to 3 seconds to perform. Repeat this procedure with the second wire. Cut off the excess wire with a small side cutter.
To check your work, measure the DCR of the pickup and compare it to the value you measured before. Small differences are okay and can be caused by the higher temperature directly after soldering to the pickup, or the new wires can be a different type and might have a different length. If you read zero or infinite, there is something wrong and you should check your soldering spots.
Photo 7
Courtesy of SINGLECOIL (www.singlecoil.com)
Take off the pickup cover you put on the pickup to protect the winding, and you are done (Photo 7). Congratulations! If you're doing this regularly, you'll become better and faster over time, so don't worry if it takes longer than expected the first time.
Bonus: Staggering Pickup Wires
Staggering pickup wires is a neat trick to not waste any wire, which can be a real issue when using expensive audiophile wires. Pickup manufacturers usually apply the same wire length to all pickups, no matter if it's a bridge, middle, or neck pickup. And they're usually way too long, resulting in a good portion of obsolete, snipped off wires. To avoid this, you can add only the length of new wire you really need. Here are the values I use in the shop for a standard Stratocaster:
That's it for this month. Next, we'll continue with our guitar relic'ing project, so stay tuned. Until then ... keep on modding!
The emotional wallop of the acoustic guitar sometimes flies under the radar. Even if you mostly play electric, here are some things to consider about unplugging.
I have a love-hate relationship with acoustic guitars. My infatuation with the 6-string really blasted off with the Ventures. That's the sound I wanted, and the way to get it was powered by electricity. Before I'd even held a guitar, I knew I wanted a Mosrite, which I was sure was made of fiberglass like the surfboards the Beach Boys, Surfaris, and the Challengers rode in their off time. Bristling with space-age switchgear and chrome-plated hardware, those solidbody hotrod guitars were the fighter jets of my musical dreams. I didn't even know what those old-timey round-hole guitars were called. As the singing cowboys Roy Rogers and Gene Autrey strummed off into the sunset, the pace of technology pushed the look and sound of the electric guitar (and bass) into the limelight and into my heart. Imagine my disappointment when I had to begin my guitar tutelage on a rented Gibson "student" acoustic. At least it sort of looked like the ones the Beatles occasionally played. Even so, I couldn't wait to trade it in.
By the late 1960s, everybody had to have an acoustic guitar. America's youth had gone through the Greenwich Village folk boom and entered the West Coast Laurel Canyon scene. Young women who wanted to be Joni Mitchell and Neil Young-inspired men floated on down to local musical instrument emporiums to pick out their badge of artistry. In Europe, folkies blended traditional troubadour tunes with blues and rock, creating a genre that survives to this day. The most fuzzed-out psychedelic combos proudly displayed their introspective acoustic side. Everybody had an acoustic guitar. Of course, country music never forgot. Except for a short interlude of microphone-hugging country crooners, Nashville kept the strum going.
So, what makes the acoustic guitar so indefatigable? First and foremost is the beauty of its sound. Like the violin or the piano, the unadorned guitar has a purity of sound and purpose that is moving in a way electronic instruments are not. In concert, the connection between the musician and the sound the audience hears is undeniable. It's a tightrope walk, where technology cannot fool the listener. The fewer links in the chain, the closer the bond between performer and patron—and that's the experience people crave.d
Before you write off the seemingly fragile, hollow-bodied cowpoke guitar as the electric's poorer cousin, think again.
Another more practical aspect is portability. Although buskers have more recently turned to elaborate amplifier and looper setups for street concerts, not much beats a great singer accompanied by an acoustic guitar. Certainly, I can't imagine dragging an amp and a synthesizer down to the beach to jam some Bill Evans while friends roast s'mores. Okay, maybe. But the simplicity of a naked guitar in a dorm hallway or in a coffee shop can be a refreshing break from the relentless attack of electronic pop culture. In a world of autotune, backing tracks, and the layered-to-death ambush of modern music, a fingerpicked guitar is like a walk in the woods on a spring day. The fact that it can be easily taken anywhere makes it the instrument of choice for so many.
Another strong argument for the acoustic axe is its supremacy as an accompanist. Being a singer-songwriter doesn't leave a lot of viable options. Although Chet Baker managed a career as a crooning trumpeter, playing a horn while vocalizing requires additional backup. Singing while playing the violin isn't much easier. The piano is probably the most versatile sounding accompanist, but as much as I like Diana Krall, Ray Charles, and Elton John, their instrument of choice forces them to bring the party to the piano, not the other way around. You can argue that the electric guitar is a contender. Unfortunately, the slight portability downside of needing an amp and its tendency to drown out vocals makes it the second choice, whereas the acoustic guitar checks all the right boxes.
This all isn't to say that an acoustic guitar lacks the ability to deliver impressive soloing performance. Some of the most inspiring and emotionally vibrant instrumental music is delivered on acoustics. The roster of players currently burning up the fretboard in every genre is immense—possibly the most in history. The acoustic guitar's forte is to bring passionate and thoughtful melody to any song. This secret weapon has been applied to recordings from artists as diverse as the Beatles, Kiss, and Dream Theater. In the rhythm department, the acoustic steel string has been responsible for the foundational power of the Who, Alice in Chains, Pink Floyd, Guns N' Roses, and countless other "heavy" bands.
So before you write off the seemingly fragile, hollow-bodied, cowpoke acoustic guitar as the electric's poorer cousin, think again. They might not be as loud, or as flashy, but they pack an emotional wallop that often flies under the radar. Many decades down the line, I wish I'd paid more attention to what that first student guitar had to offer me. Maybe I'd have kept it, too
Need an affordable distortion pedal? Look no further.
We live in the golden age of boutique pedals that are loaded with advanced features—many of which were nearly unthinkable a decade or so ago. But there's something that will always be valuable about a rock-solid dirt box that won't break your wallet. Here's a collection of old classics and newly designed stomps that cost less than an average concert ticket.
JHS Series 3 Overdrive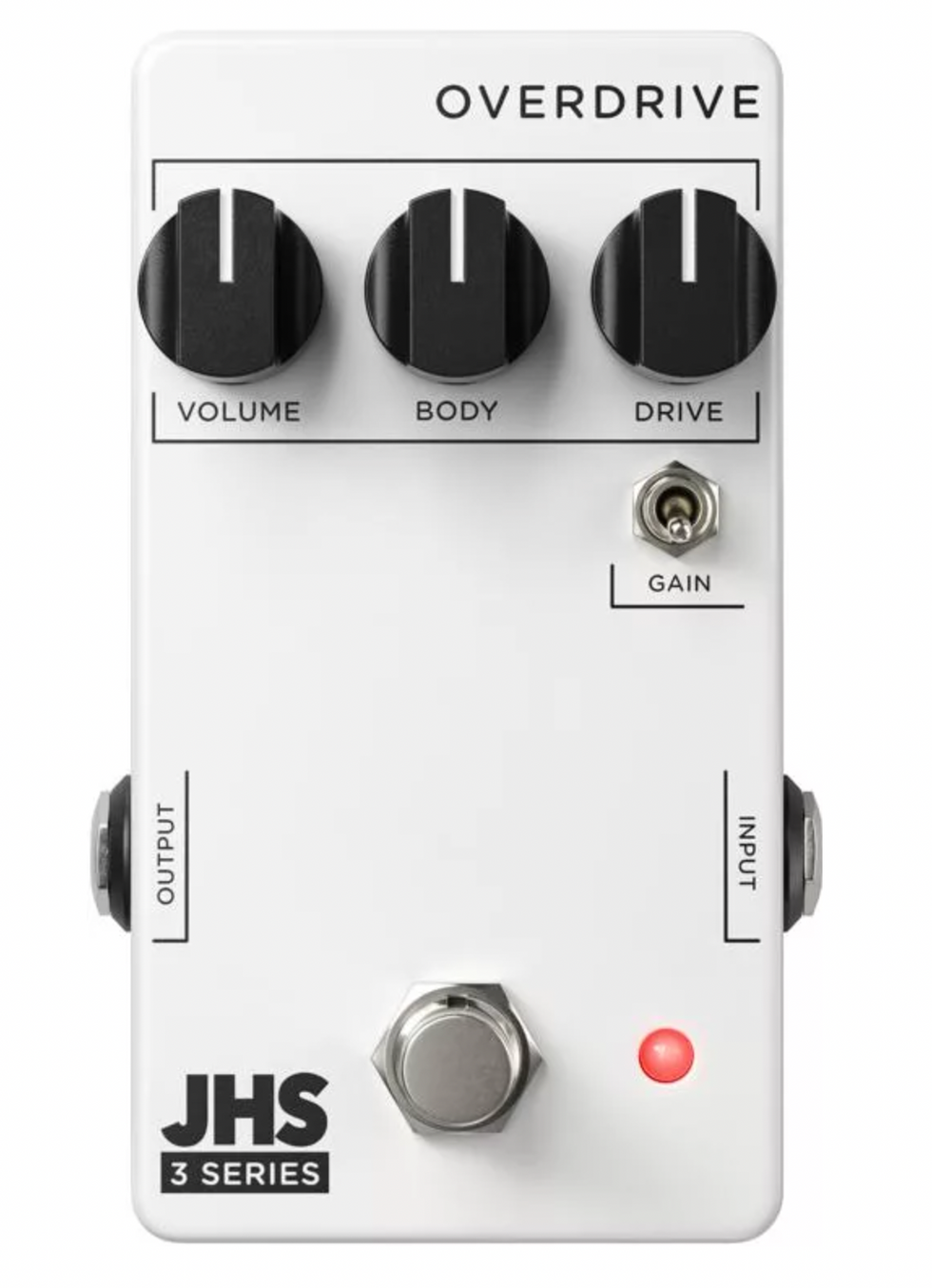 This OD is part of the company's Series 3 line which offers affordable stomps with simple control setups. Along with volume and drive controls, it offers a body knob that tweaks the EQ and a gain switch that moves between more saturated and crunchier sounds.
$99 street
Nobels ODR-Mini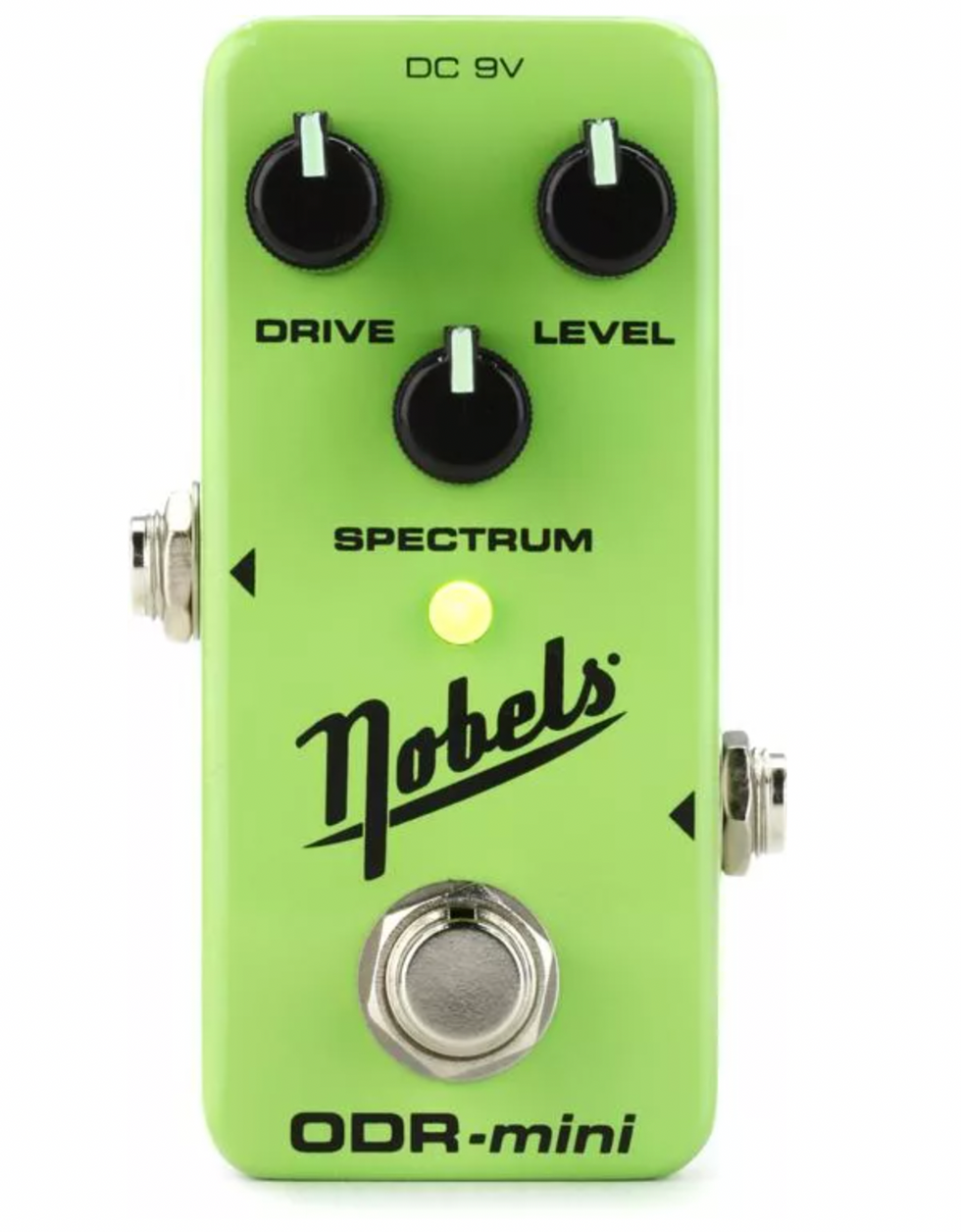 Thanks to an extremely dedicated following among Nashville session cats, the other green stomp is now offered in a downsized setup. It can run up to 18V for increased headroom and sports glow-in-the-dark knobs for those extremely dark stages.
$79 street
TC Electronic MojoMojo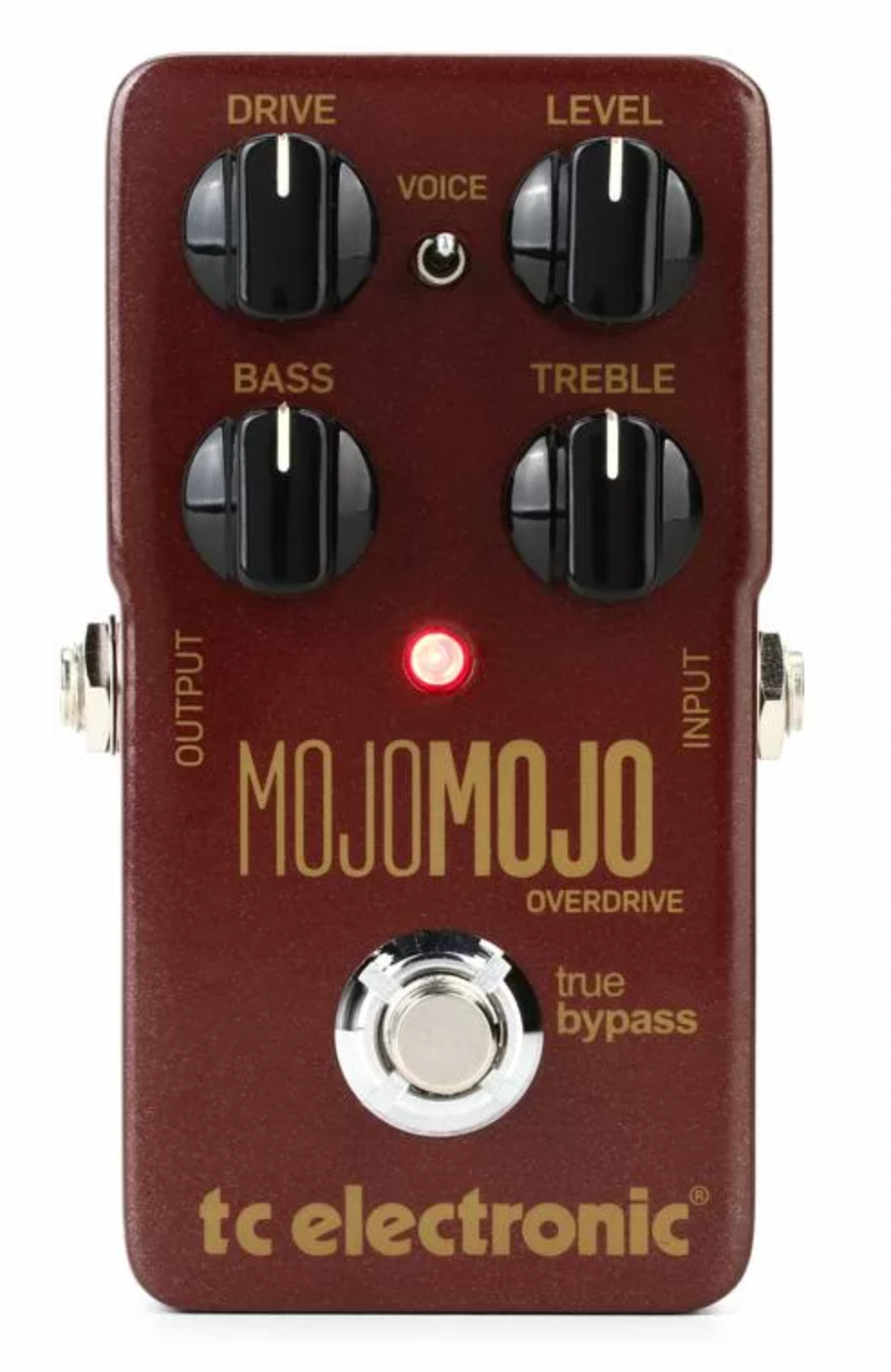 This all-analog distortion offers classic, vintage-inspired tones with a familiar control setup of volume, gain, bass, and treble. The real secret sauce is in the voice switch, which allows you to move between a more natural sound and a bass cut.
$59 street
Boss DS-1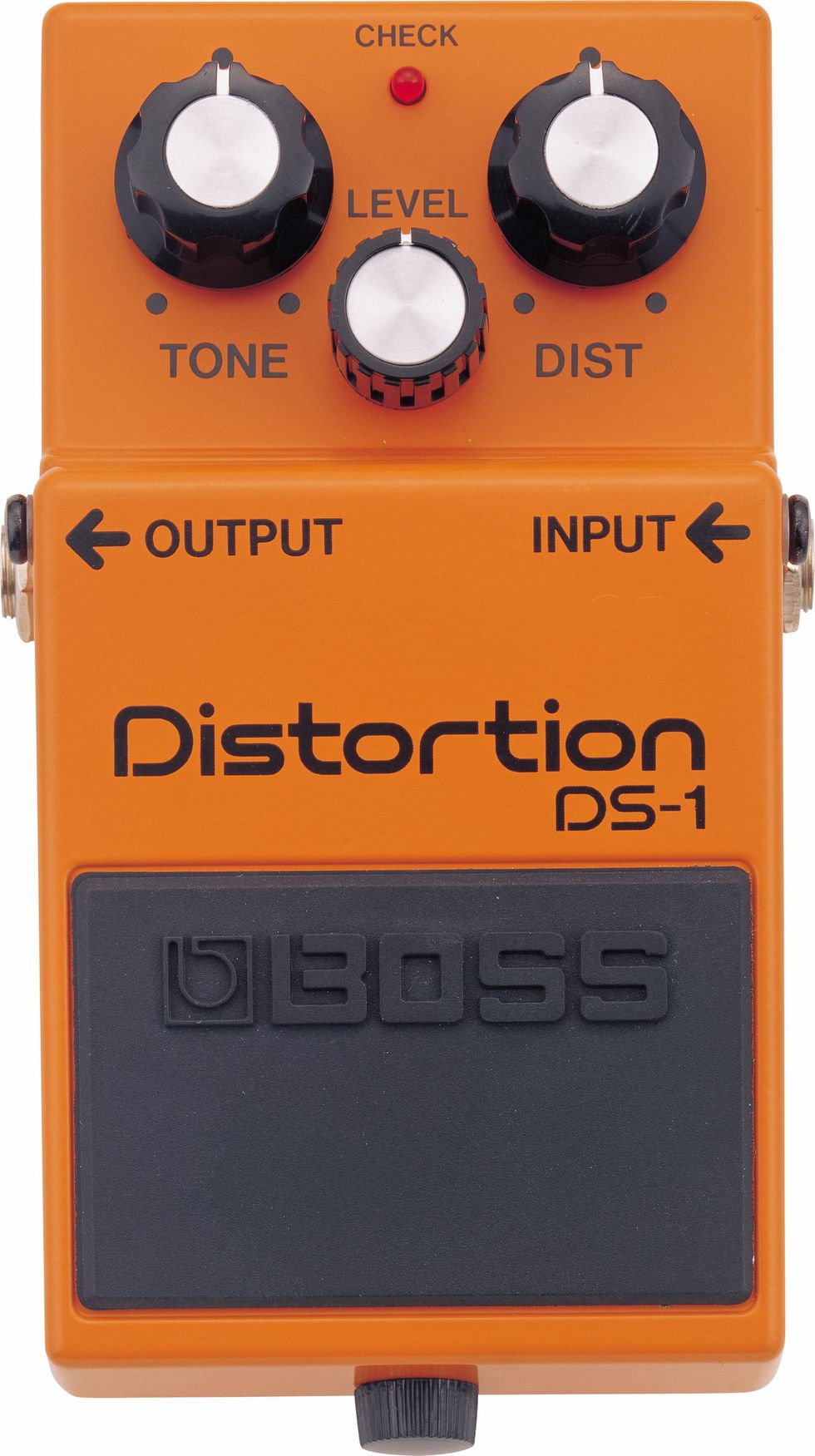 Since 1978, the DS-1 has been a go-to for generations of guitarists. It offers a scooped sound that can take you from grunge to shred and has been affordable for decades.
$58 street
EarthQuaker Devices Plumes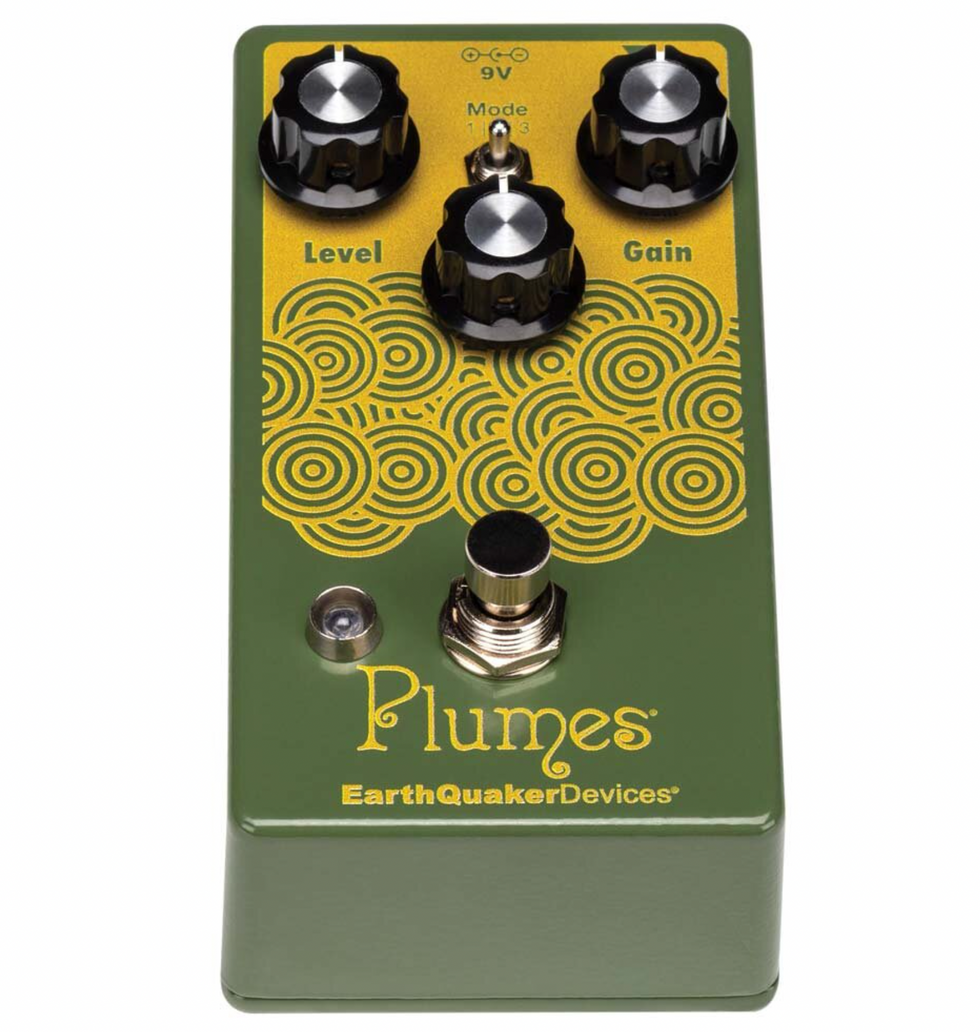 Although loosely based on a classic circuit, EQD has replaced the 4558 IC with a JFET op-amp for a more mid-focused sound. In addition to the standard controls, the toggle switch moves between two different clipping options or no clipping at all for a wide-open clean boost.
$99 street
Electro-Harmonix East River Drive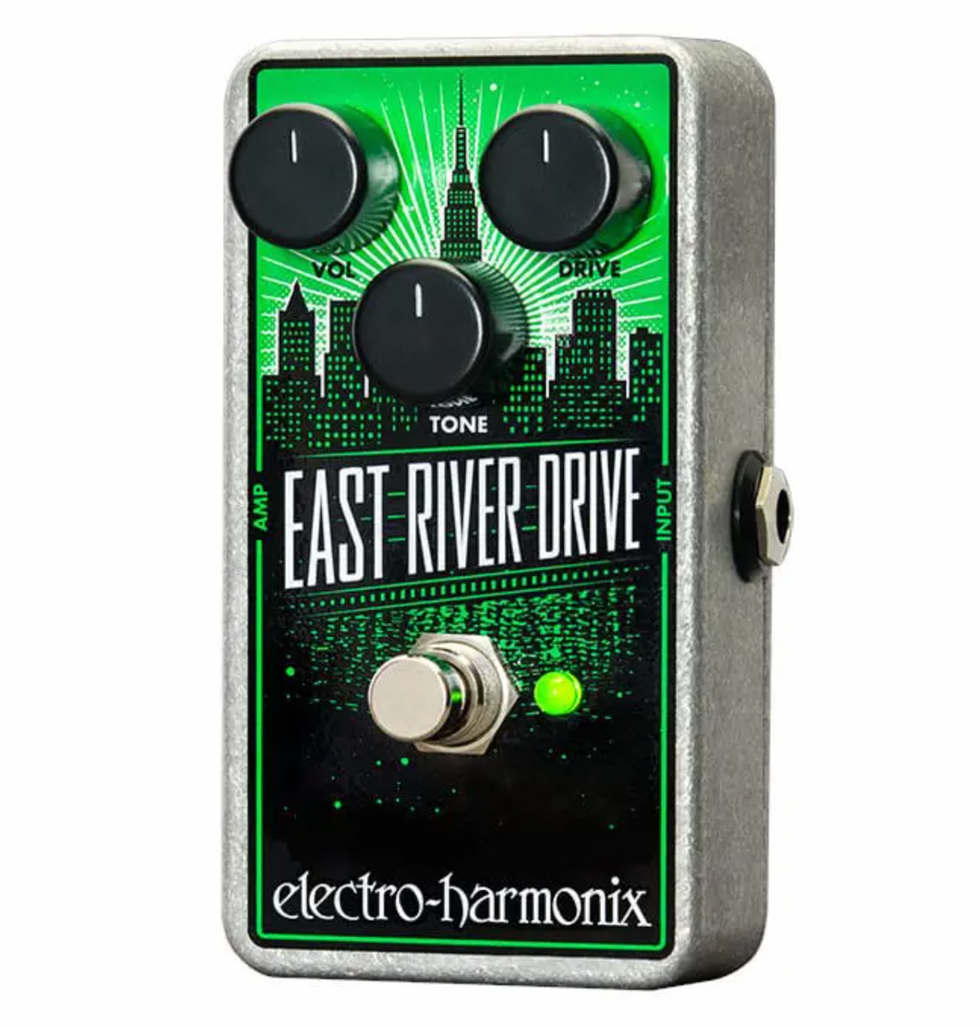 A JRC4558 IC-loaded circuit that creates the classic symmetrical overdrive sound, this is an all-analog affair that is true bypass, housed in a rock-solid chassis, and can run on a 9-volt battery—which is included.
$77 street
Fender Hammerstone Overdrive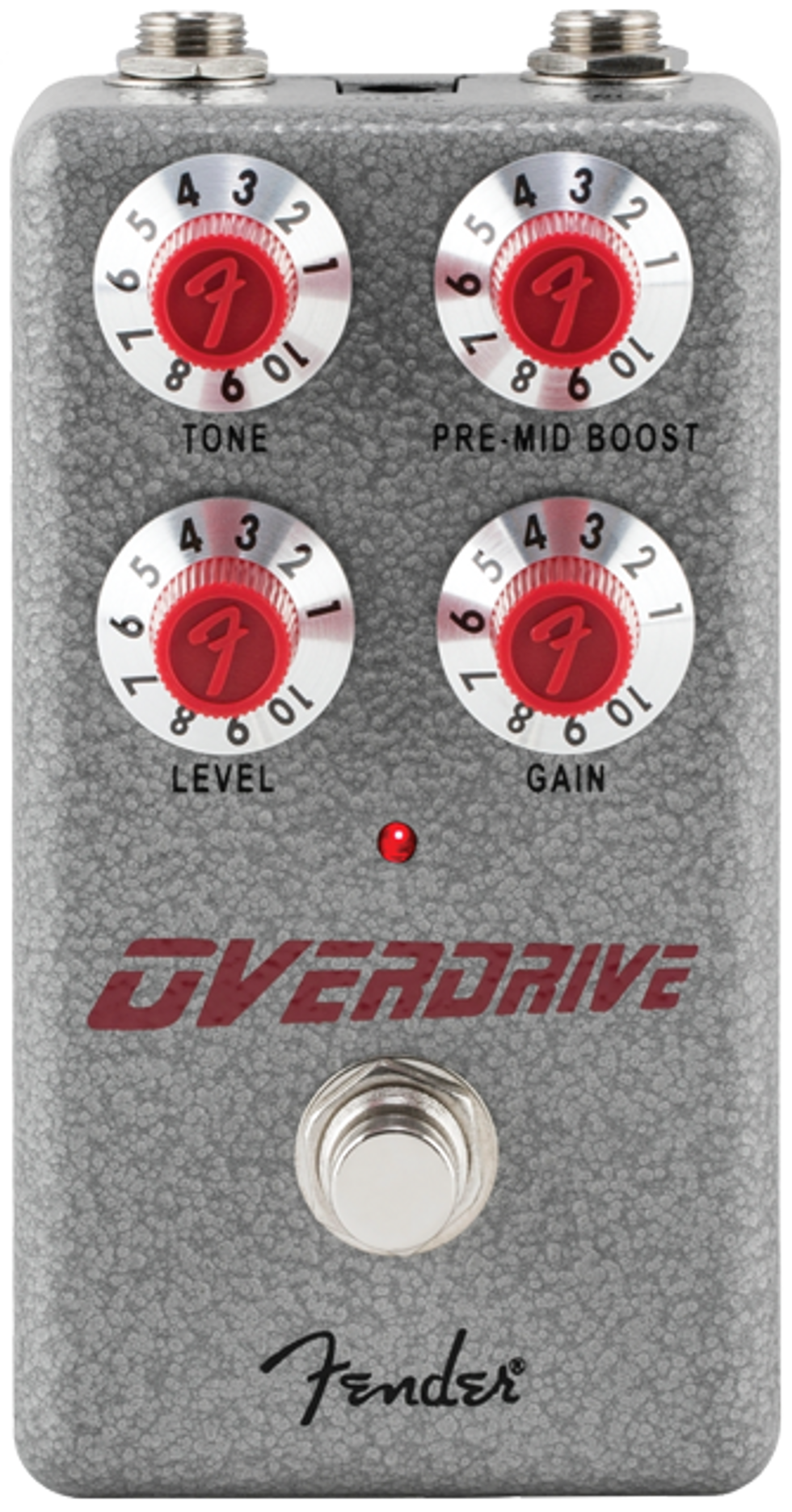 One of the newest entries on this list is a retro-looking stomp that offers some interesting features under the hood. The original circuit allows you to control the mids before the gain stage, plus there's an internal trim pot to wrangle the high end.
$79 street
Ibanez Tube Screamer Mini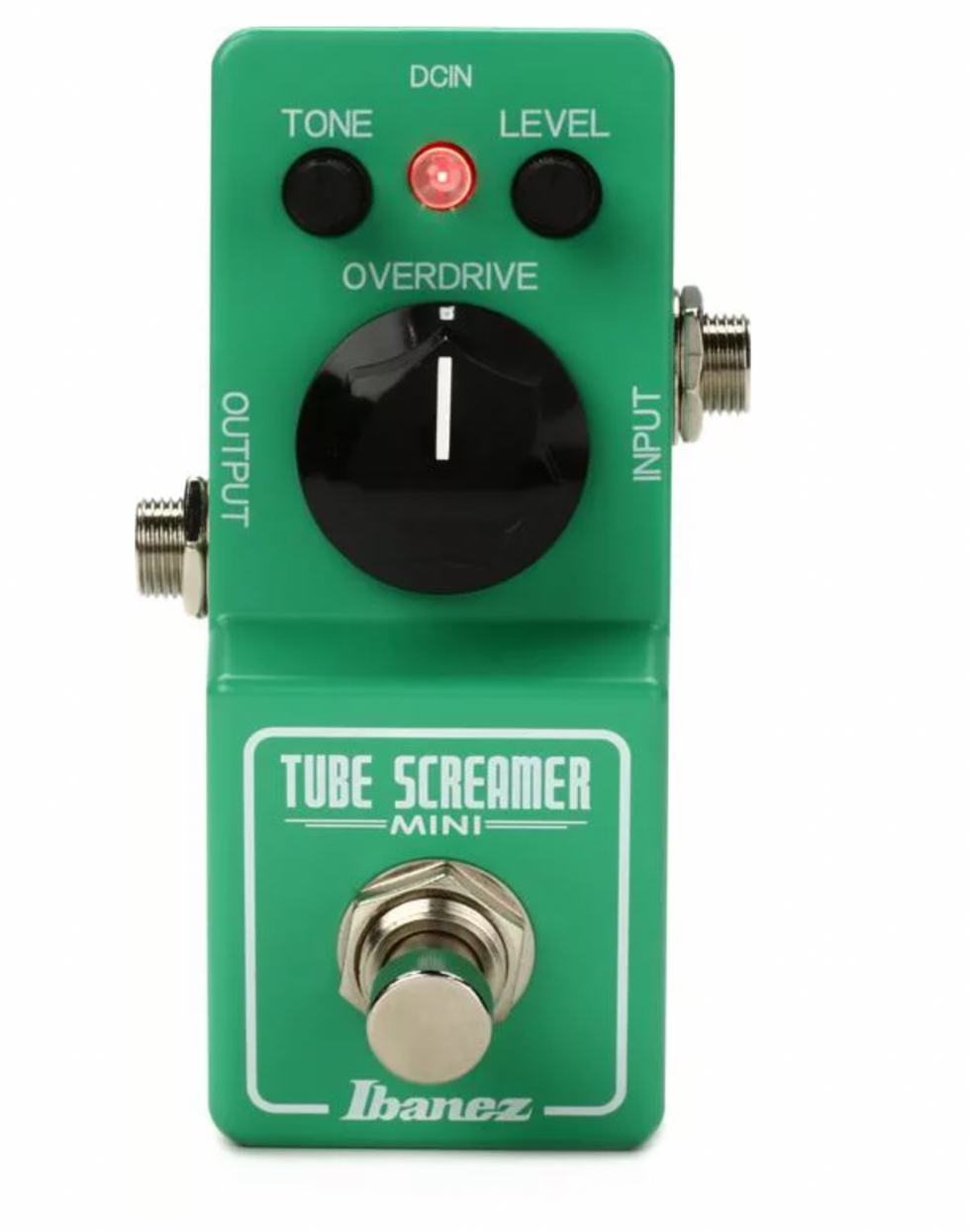 One of the most popular stompboxes of all time has been shrunk down to a mini-sized wonder. With an oversized drive knob and two smaller tone and level controls, this green monster aims to cop all the classic midrange tones of the original.
$79 street
Pro Co Rat 2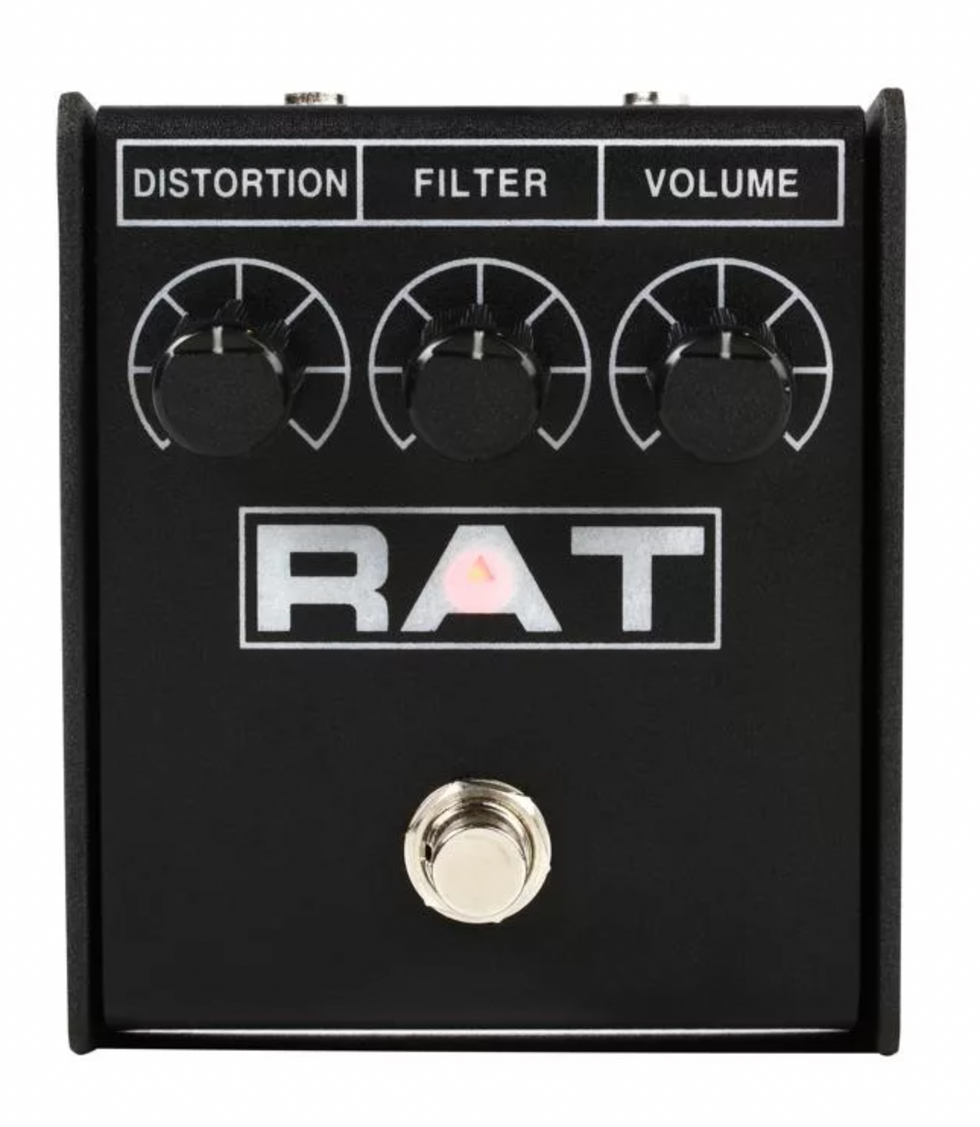 Is it a fuzz? Or a distortion? Or an overdrive? Well, thanks to the famous filter control, you can blur the lines between all the different flavors of dirt. It offers a totally analog signal path, glow-in-the-dark graphics, and the trademark heavy-duty enclosure.
$79 street
MXR Distortion+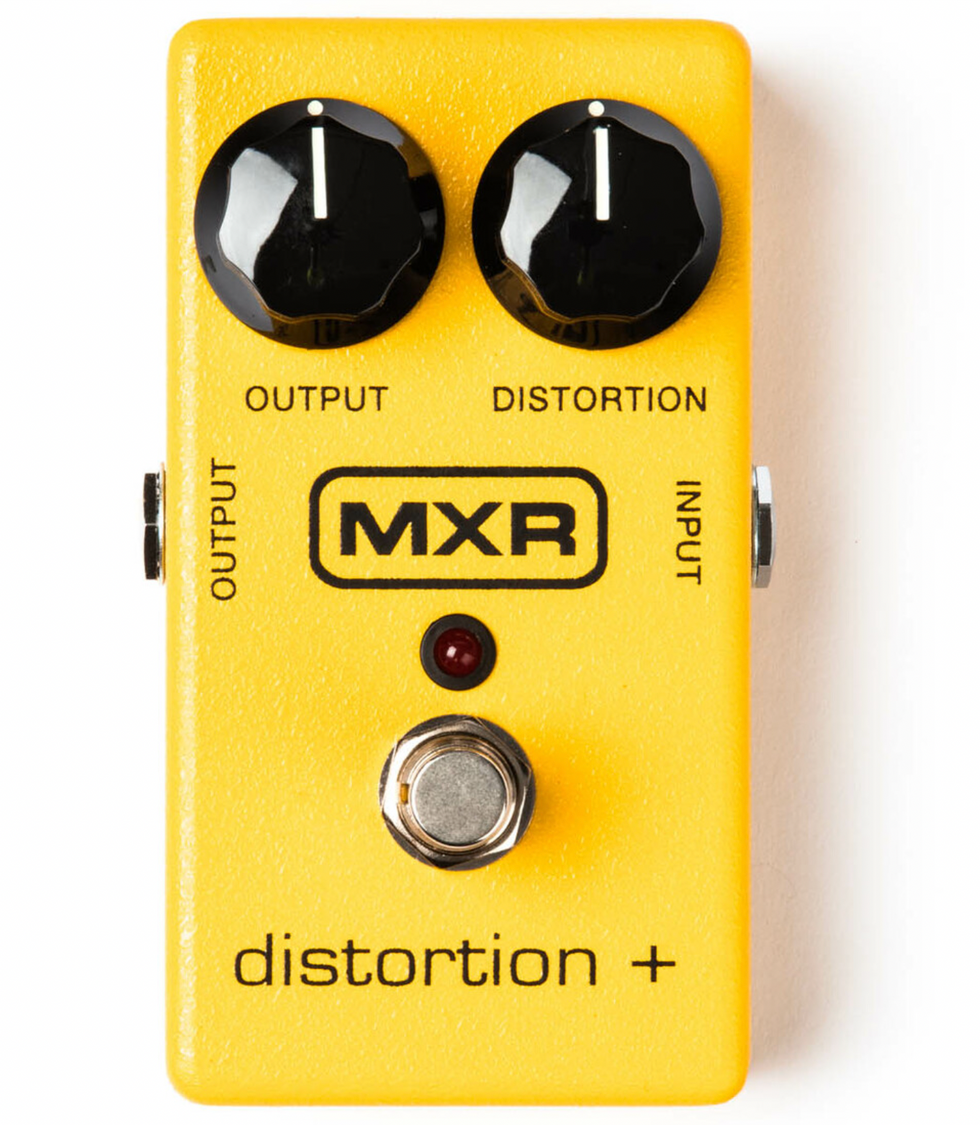 There's no mistaking that shade of yellow. This dead-simple setup offers output and distortion controls along with a vintage-sounding germanium clipping circuit that does everything in its power to blur the line between overdrive and fuzz.
$89 street