Quick Hit: IK Multimedia Fender Collection 2 Review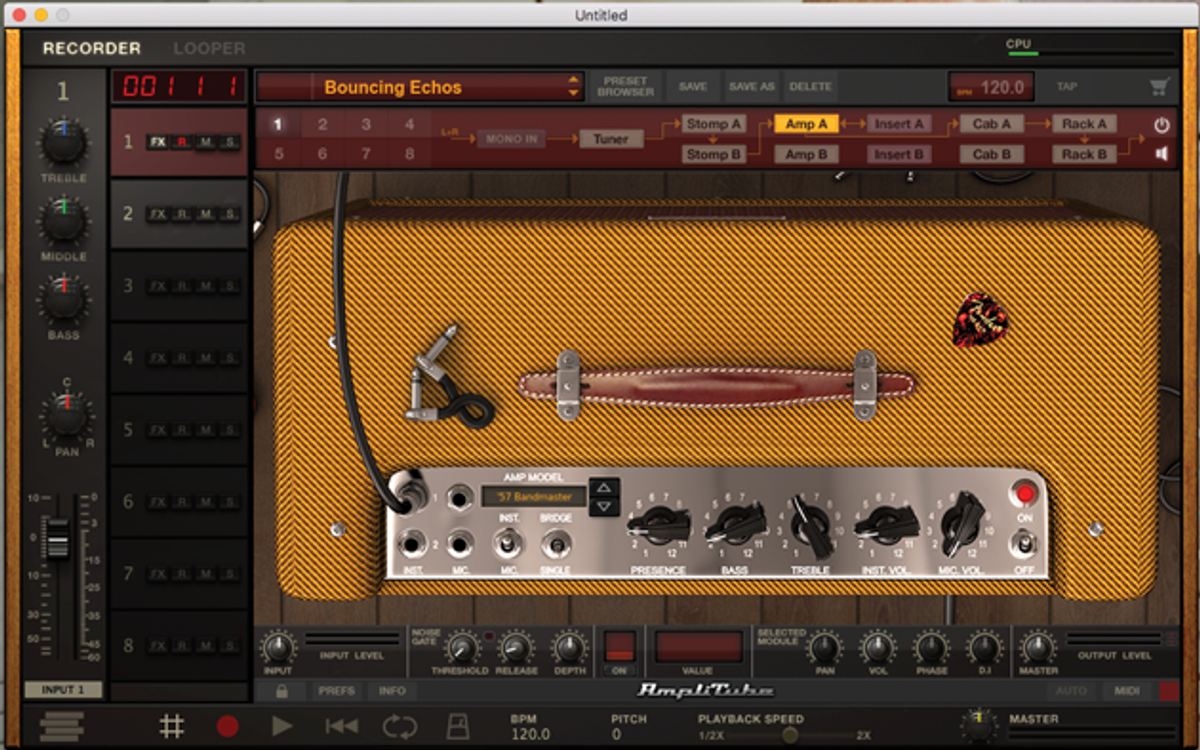 This virtual collection of vintage amps is a real champ.
The latest plug-in for IK Multimedia's AmpliTube modeling software goes after a handful of iconic tweed and blackface tones from the golden era Fender amps. Included are models of tweed versions of the Deluxe, Champ, Pro, Twin, Bassman, Bandmaster, and a blackface Super Reverb. Getting up and running is rather easy: I just plugged straight into my interface, fired up AmpliTube, and away I went.
A hallmark of tweed amps is how important the guitar's volume knob is to the equation. It can move from a glassy funk tone to old-school Stones rather quickly if set up correctly. I wore out the Layla album, so I headed straight for the '57 Custom Champ. The immediate response and feel was there, and the reaction with the single volume knob on the Champ allowed for rather believable tones.
As I maxed out the virtual Champ's volume, there was plenty of grind and I found myself reaching for the volume knob on my guitar more than I had expected. I went for the "Derek Trucks" setting on the Super Reverb (treble all the way up) and that biting, but not piercing, tone was there. Just a heads up: There is a bit of a learning curve in decoding the ins and outs of the AmpliTube software, but once you get past that you access a stash of holy grail amps that require way less maintenance than the originals.
Test gear: Fender Telecaster, Focusrite Scarlett 2i4
Ratings
Pros:
Very convincing amp tones. More options than you'd ever need.
Cons:
Rather steep learning curve.
Street:
$149
IK Multimedia Fender Collection 2
ikmultimedia.com
Tones:


Ease of Use:


Build/Design:


Value: