Reader Hot Rod Gallery: Freaks and Tweaks
Bona fide luthiers aren't the only ones who can play mod scientist! Check out these uniquely outfitted and updated axes, created by PG readers.
Victor Toscano
This is my former Squier California Series Strat. It has a basswood body and a maple neck with a rosewood fretboard. The only original items are the body, neck, and jack plate.
It has Seymour Duncan pickups throughout: a Little '59 (neck), a Classic Stack Plus (middle), and a Pearly Gates (bridge). I'm thinking of installing a Lil' Pearly Gates at the neck and a '59 at the bridge. The Jaguar switches independently turn the three pickups on or off, and the two pots have push-pull switches: The master volume knob splits the neck and middle pickups, and the master tone knob splits the bridge pickup.
The guitar has a Callaham bridge, Dunlop strap locks, Fender locking tuners, Graph Tech string trees and nut, 6105 frets, and its electronics have the treble bleed mod. The Brazilian company Music Kolor painted the drop-shaped sunburst in pewter metallic and Pelham Blue, and the guitar was assembled by Brazilian luthier Bruno Lobão, who also gave the neck a custom soft-V profile.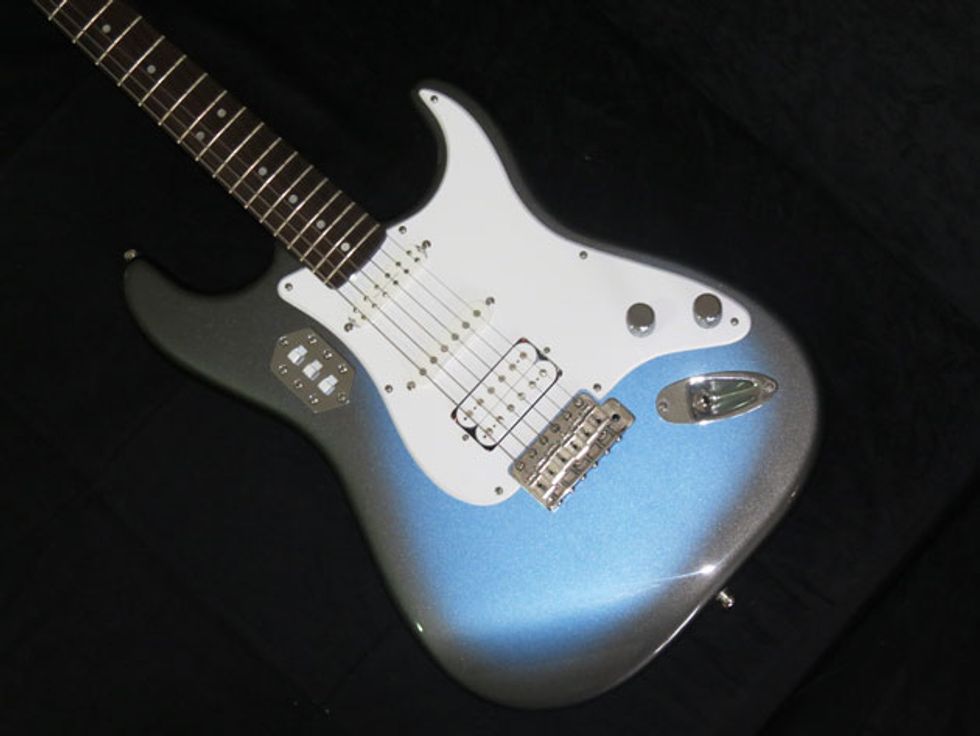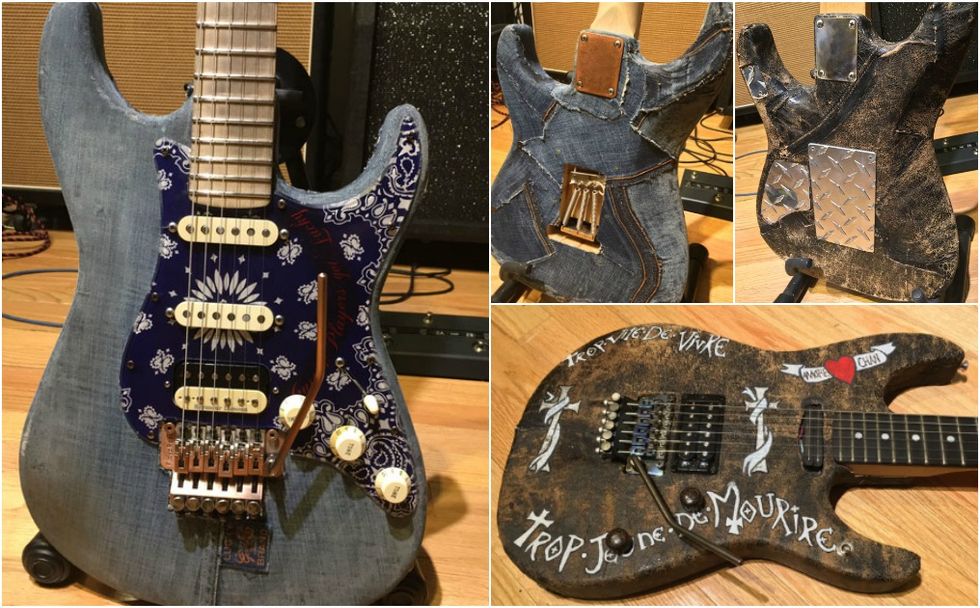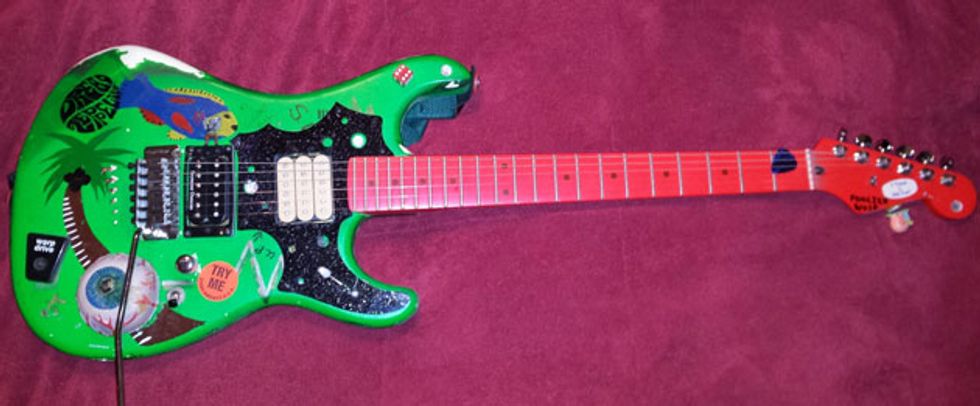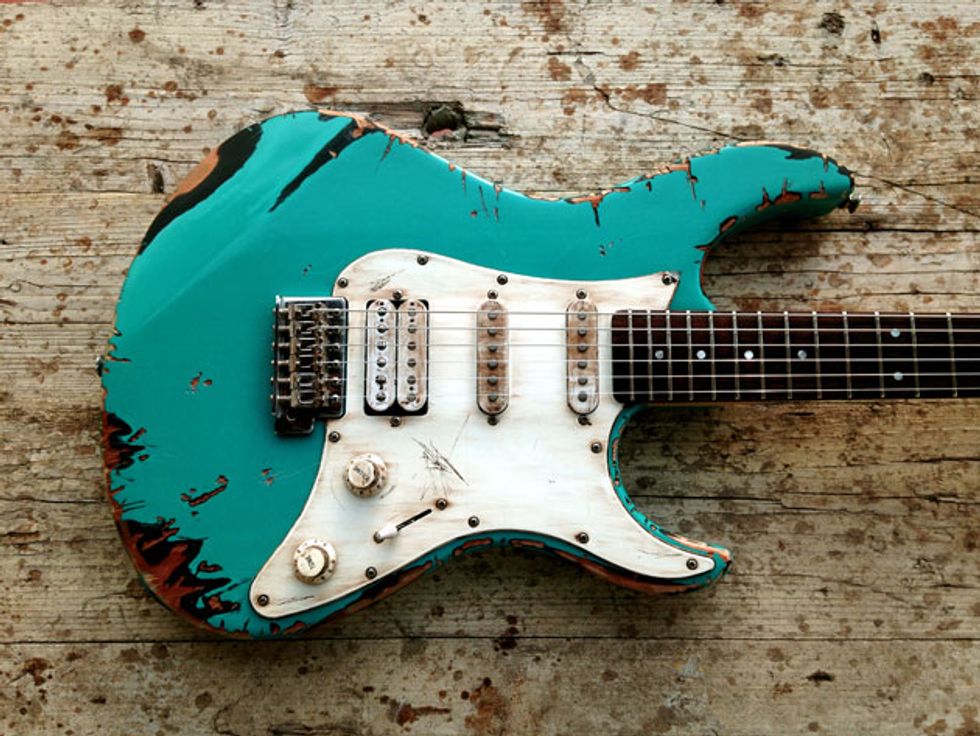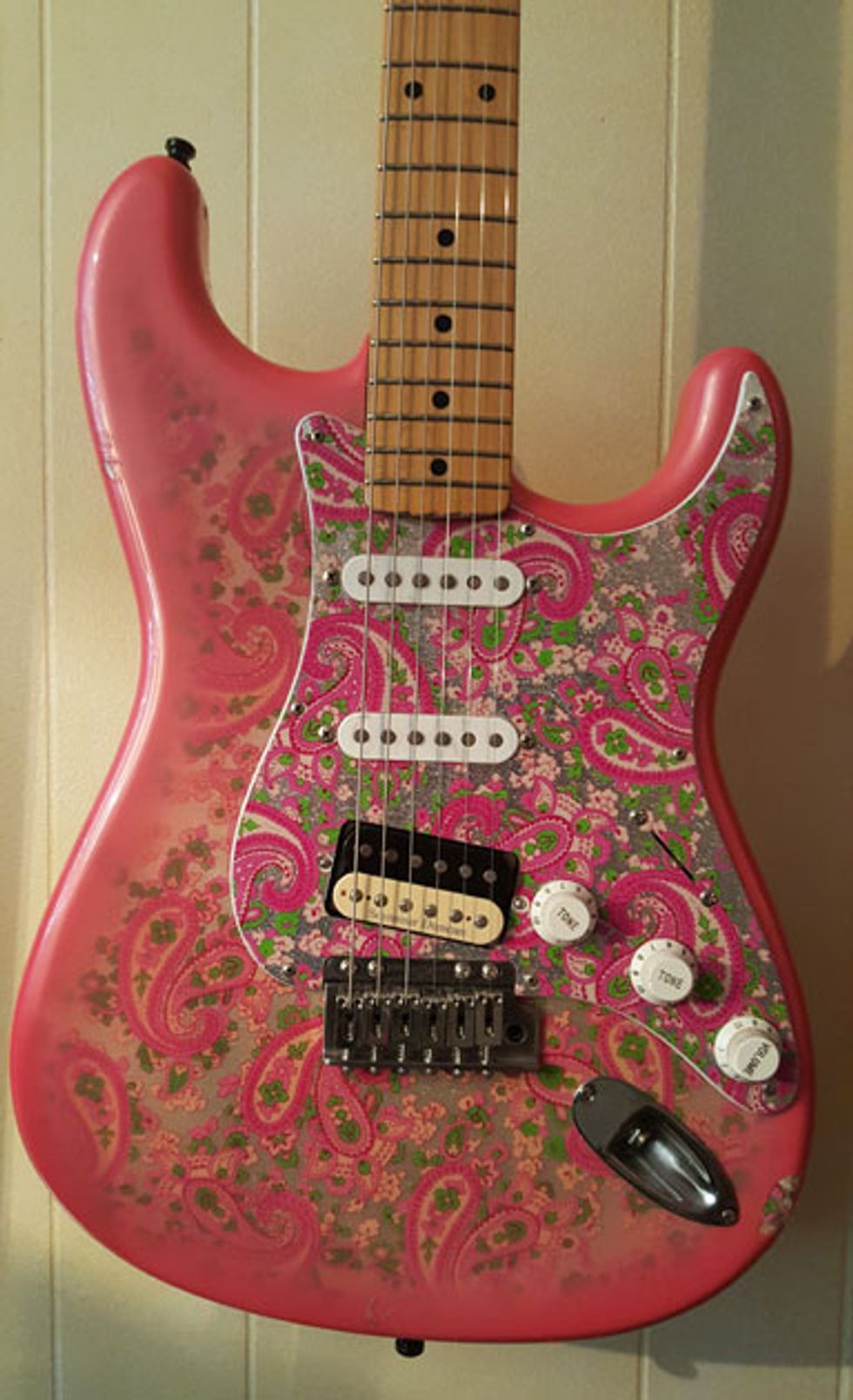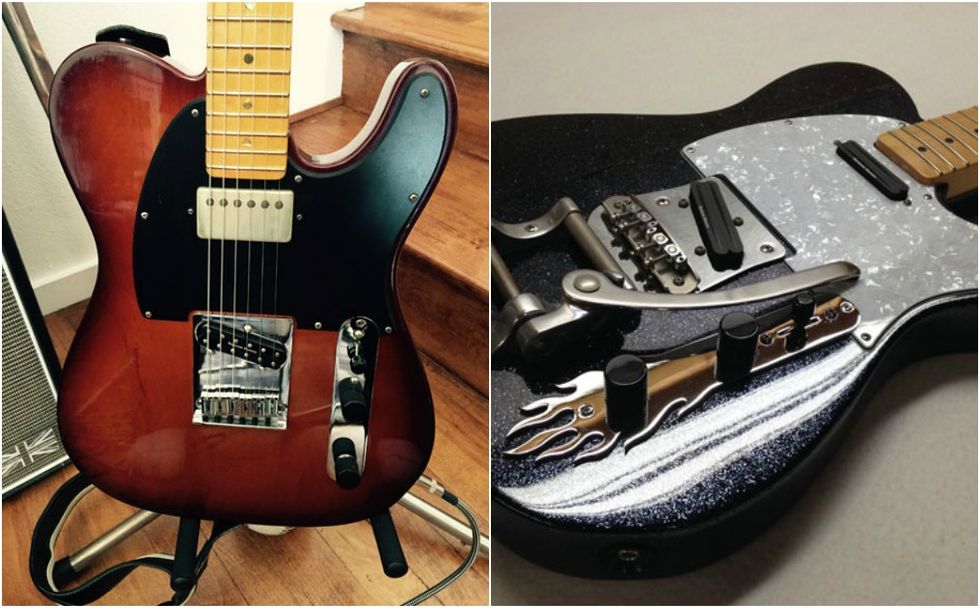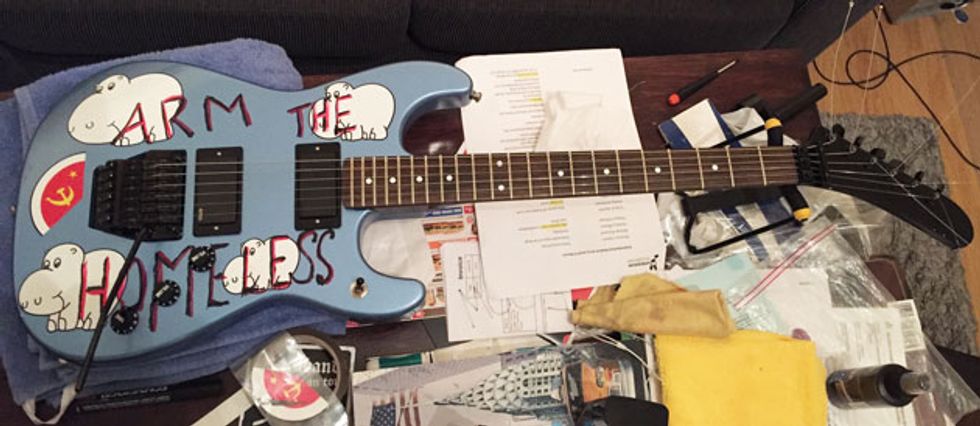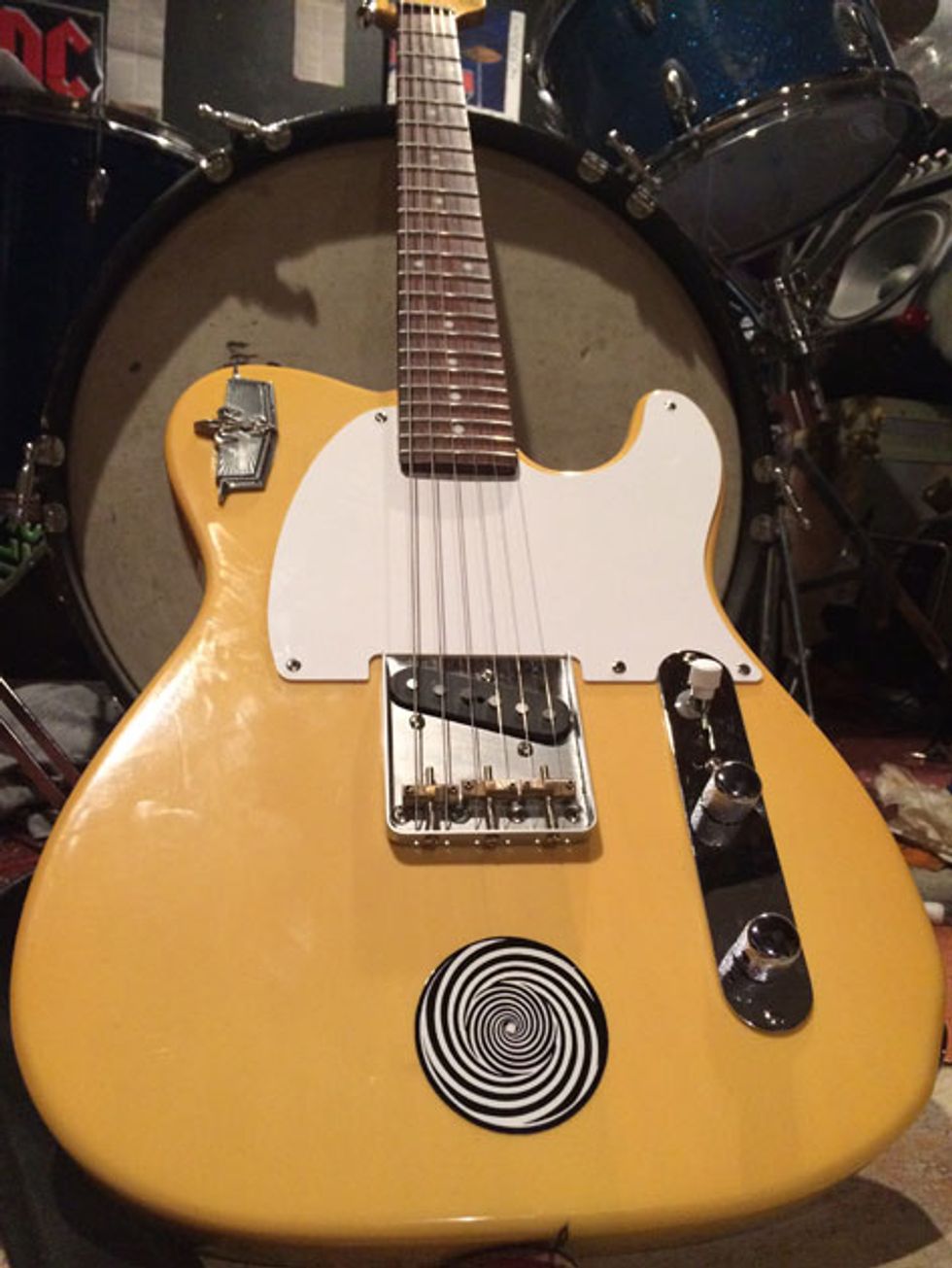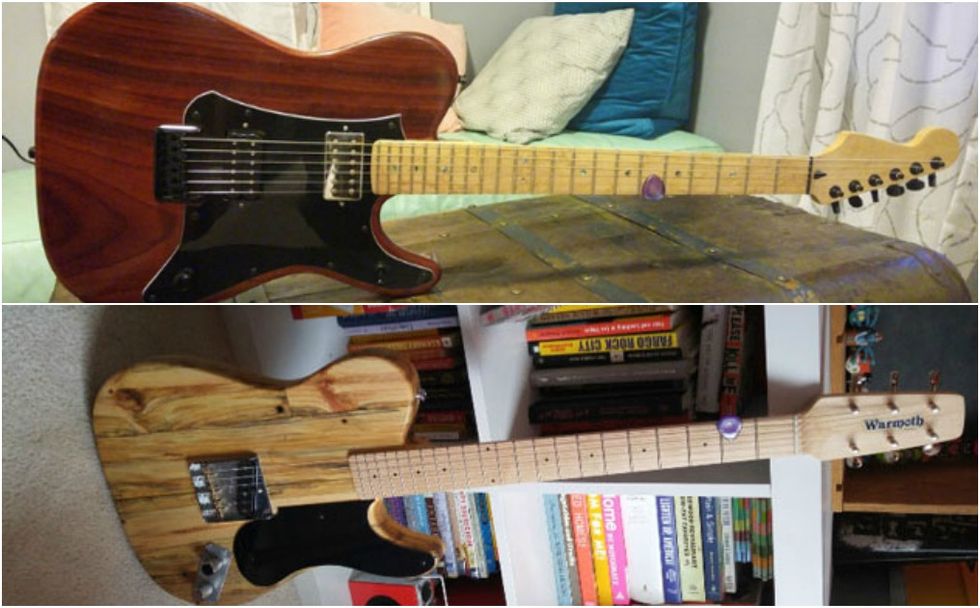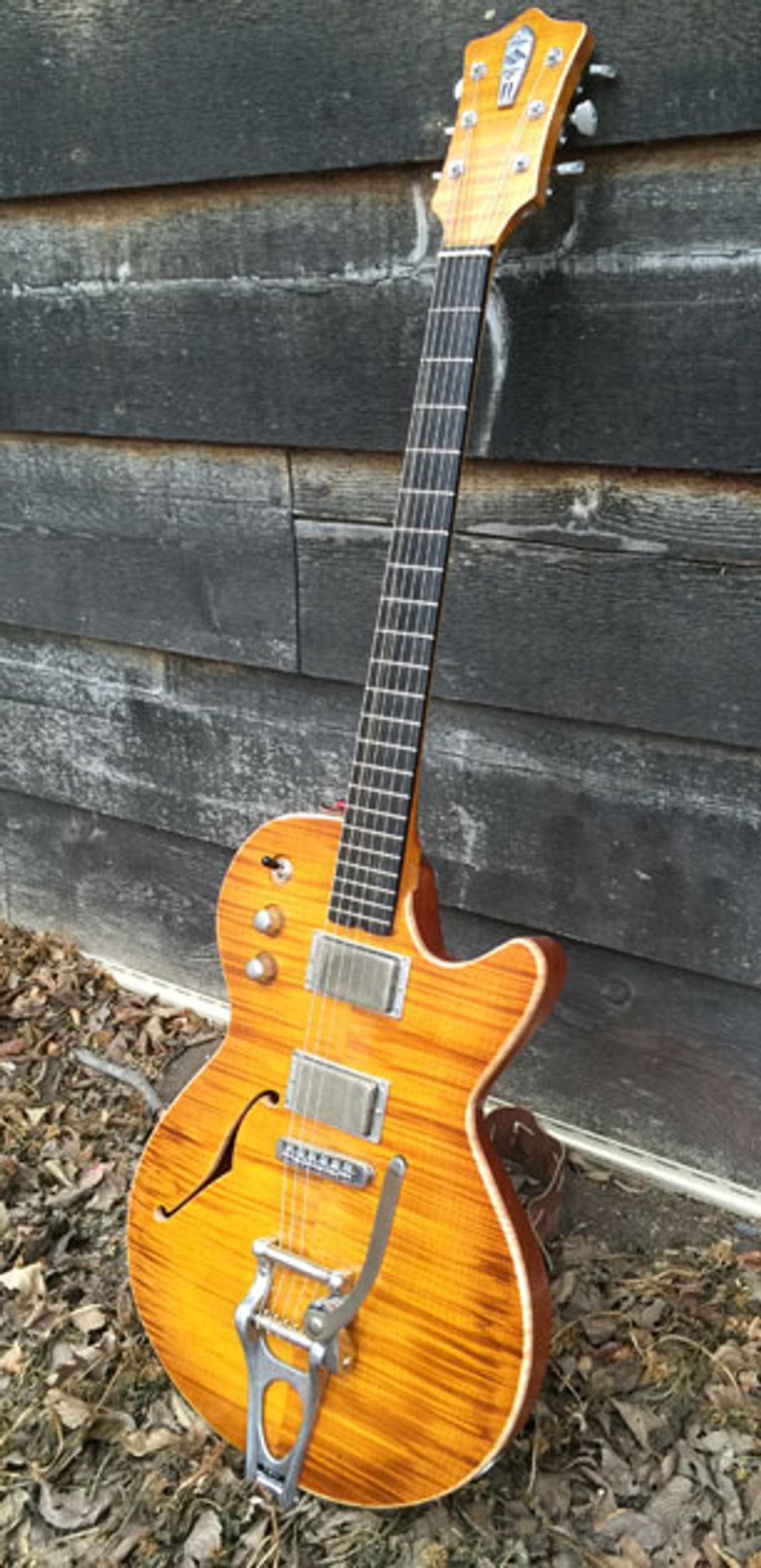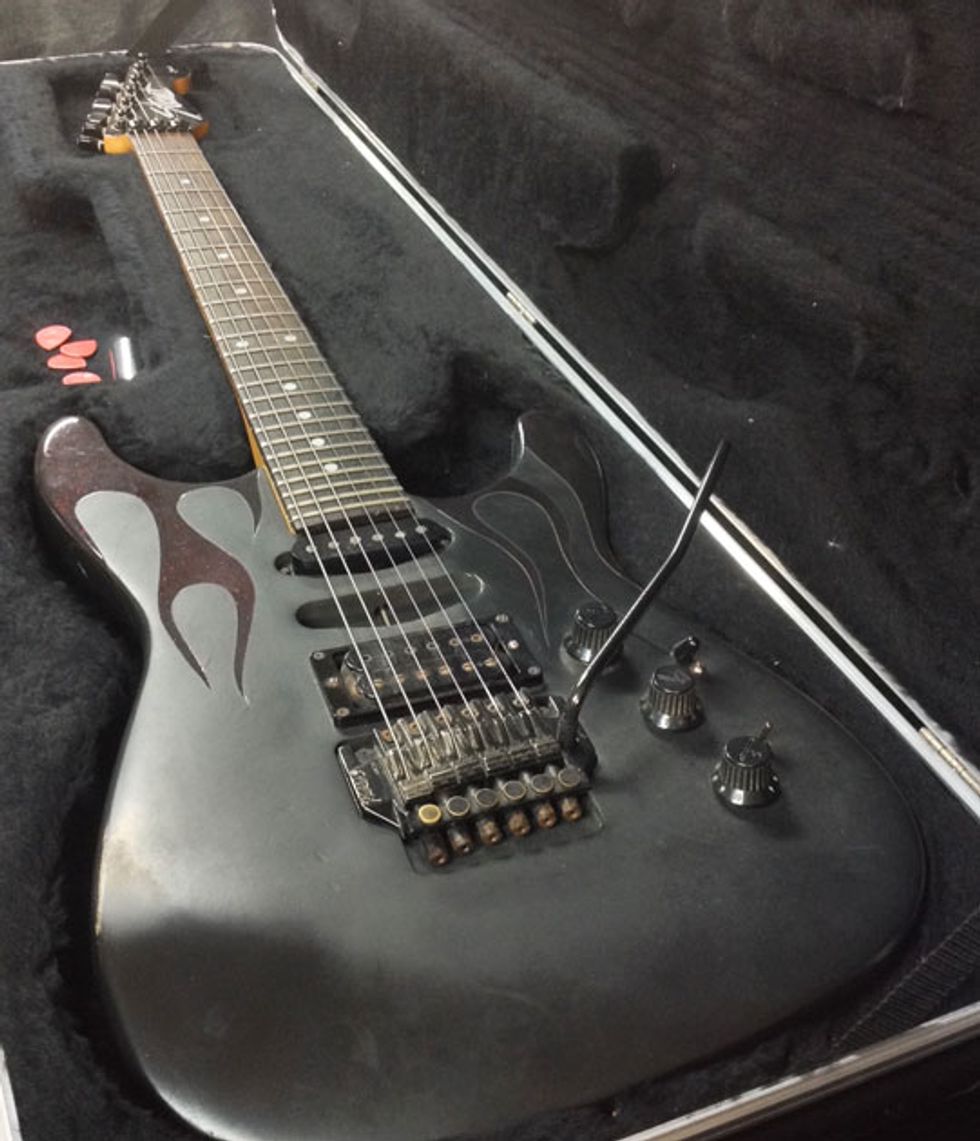 Each year we ask our readers to submit their baddest and boldest creations. Your projects never cease to amaze us, so we have to share them with the masses! Ogle these eye-popping mods from around the world, and be inspired.