Bona fide luthiers aren't the only ones who can play mod scientist! Check out these uniquely outfitted and updated axes, created by PG readers.
Erik Sørum
This is a Japanese (CIJ) Pink Paisley Strat modded with a Seymour Duncan JB Humbucker and a Super-Vee BladeRunner bridge. The electronics have been completely rewired with Evidence Audio Monorail cable and the guitar has a CTS 500k volume pot. All other pickups, switches, and pots are bypassed.It's a killer guitar for fat-sounding power chords.Cheers!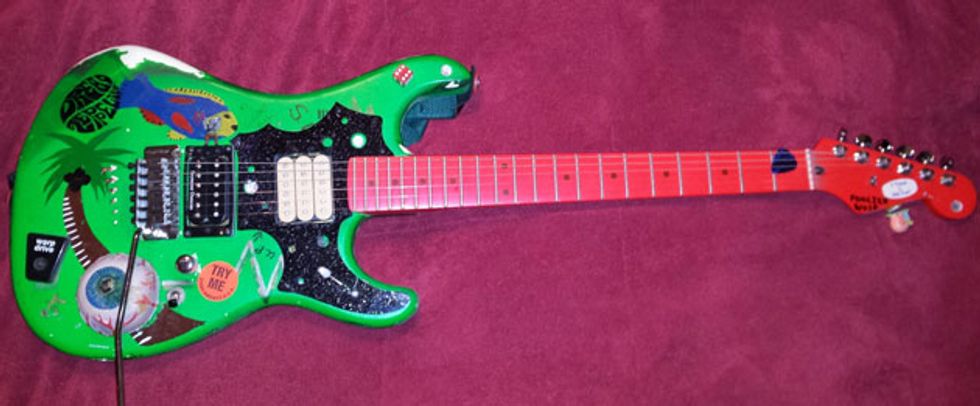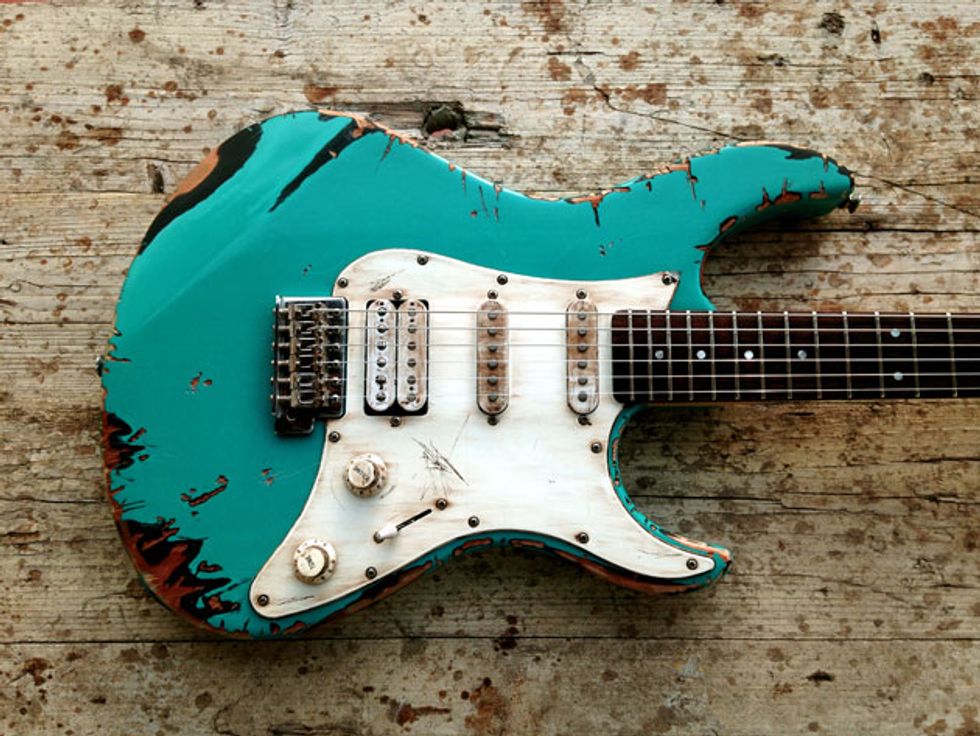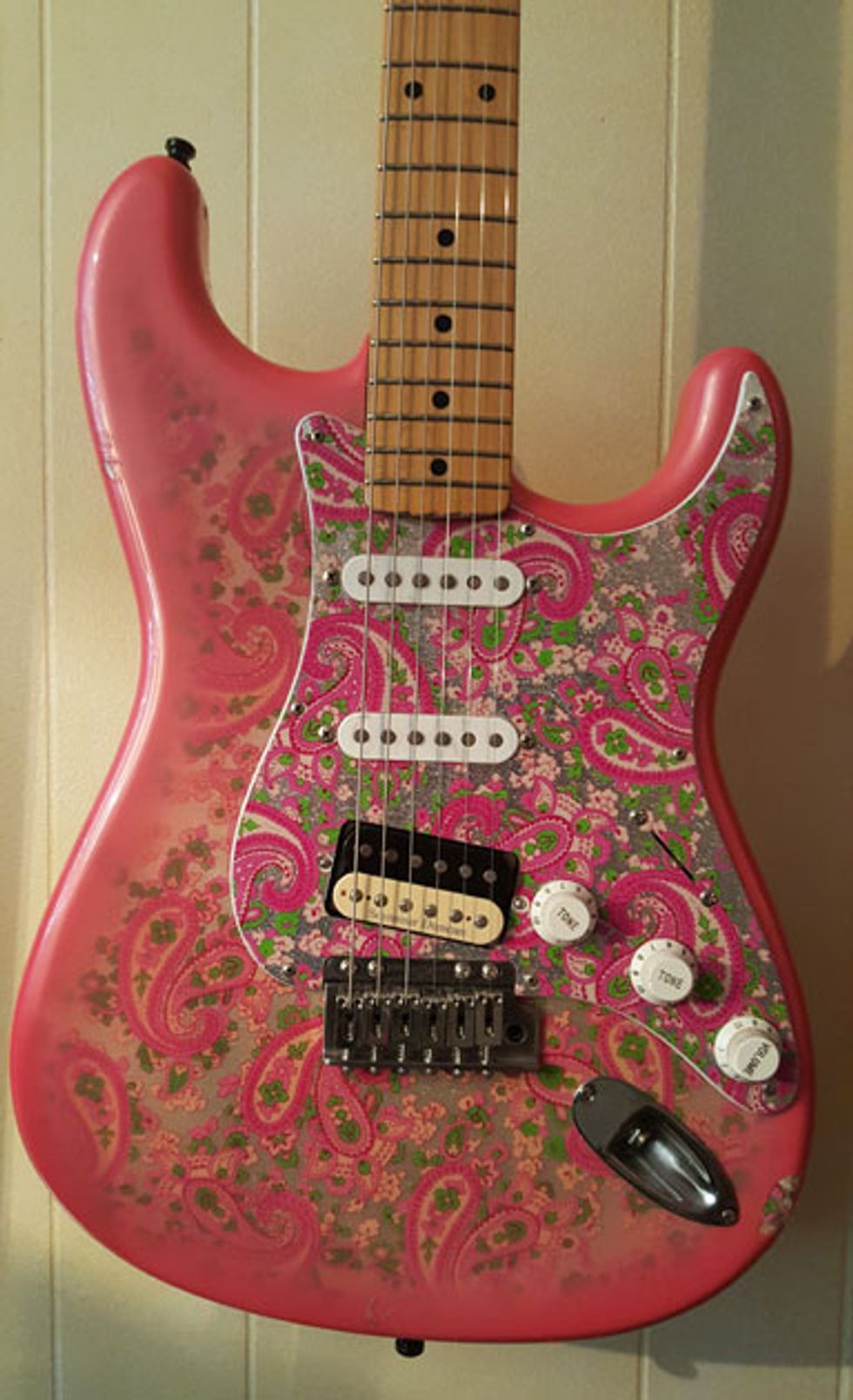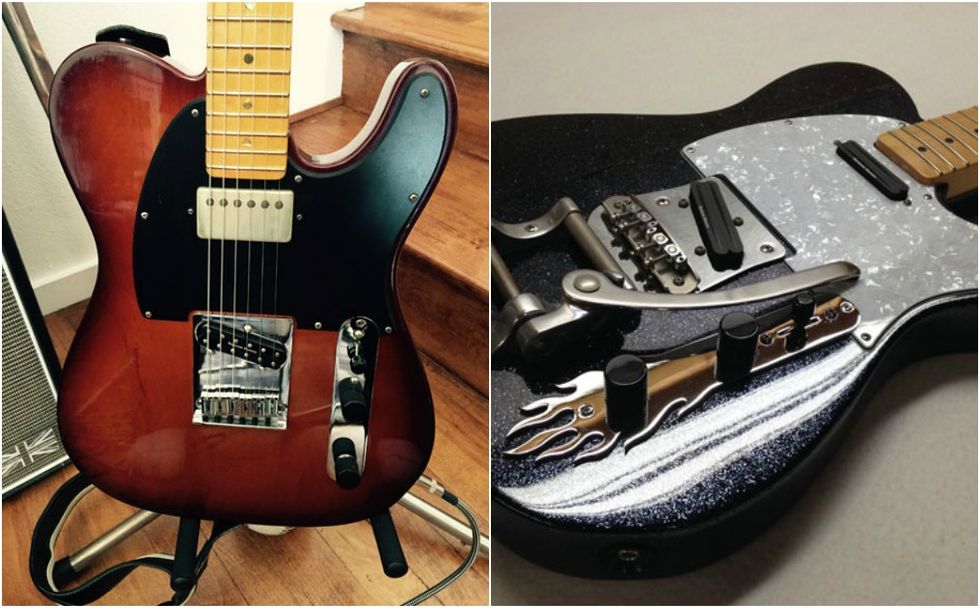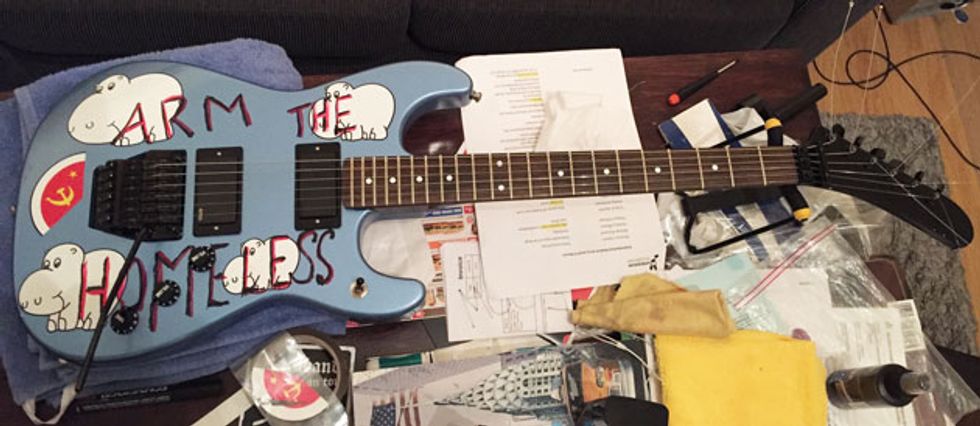 Each year we ask our readers to submit their baddest and boldest creations. Your projects never cease to amaze us, so we have to share them with the masses! Ogle these eye-popping mods from around the world, and be inspired.