Bona fide luthiers aren't the only ones who can play mod scientist! Check out these uniquely outfitted and updated axes, created by PG readers.
Dean Lopata
I have two mods. The first is a '07 American Tele in violin burst with a Seymour Duncan humbuckers. That's an Antiquity at the neck and the bridge humbucker has a push-pull knob to select one or both coils.
The other guitar is a '02 American Tele, purchased used on eBay—no returns. Its previous owner ruined the original silver finish with a weird extra clear coat, so I made it a project mod. I refinished it in black sparkle and put Seymour Duncan Hot Rails in the neck and bridge, wired to a push-pull tone knob. Other goodies: A Fender Bigsby, Mastery bridge, flamed control plate, black strap locks and jack plates, and Sperzel locking tuners.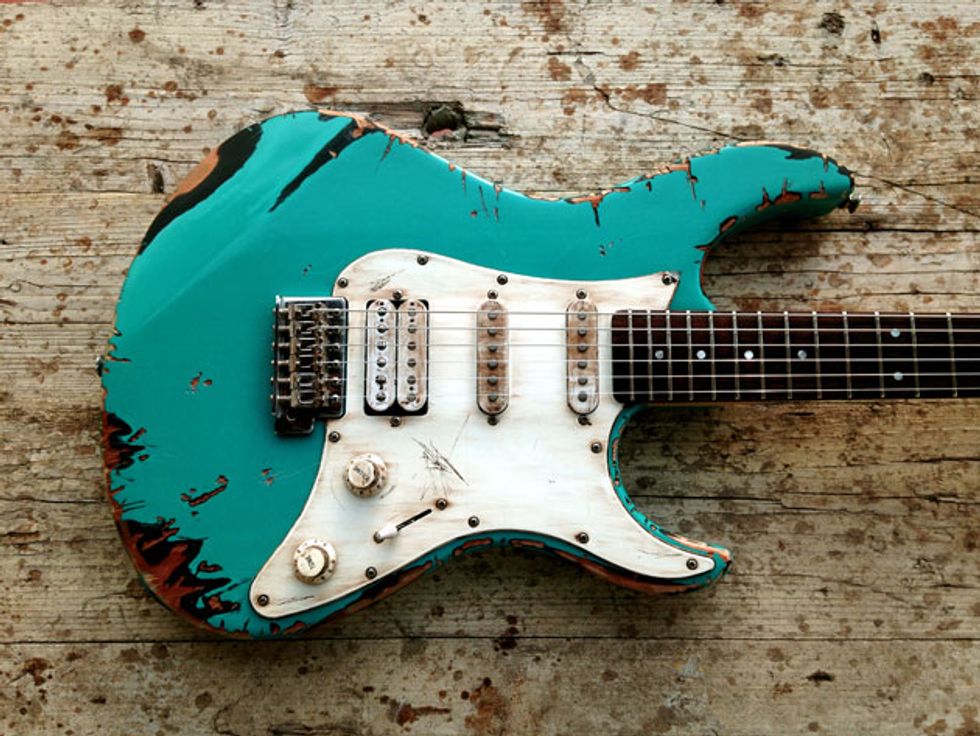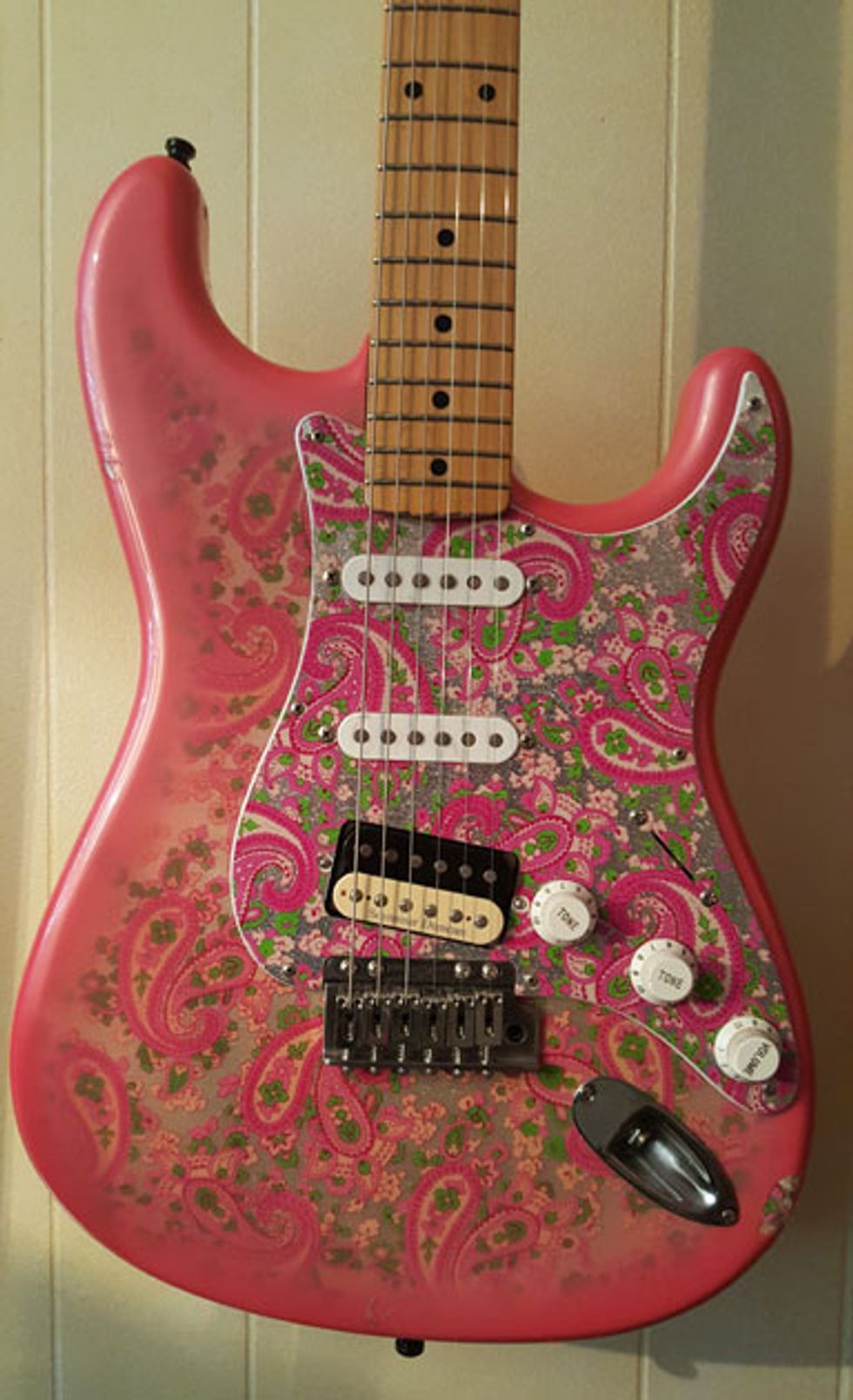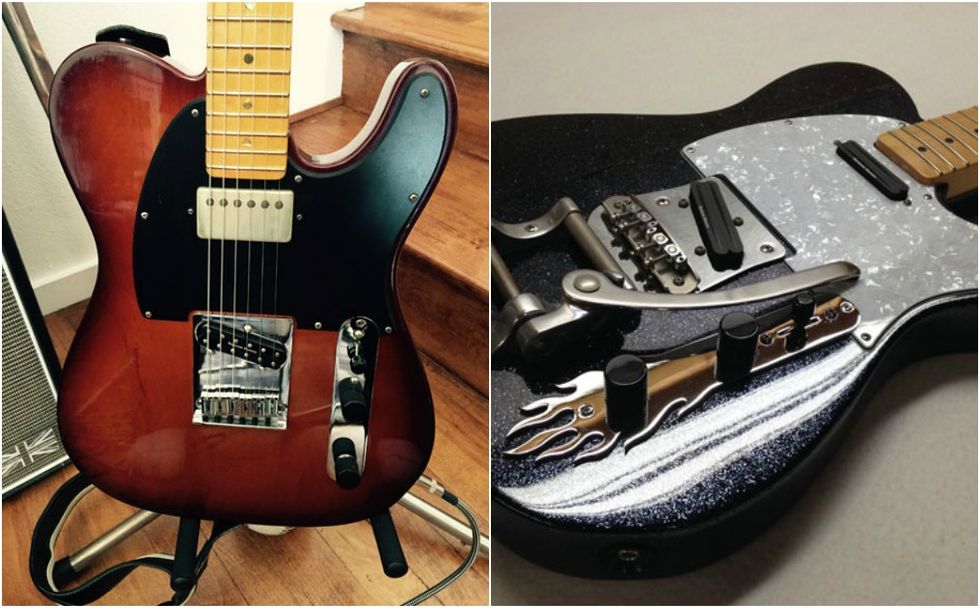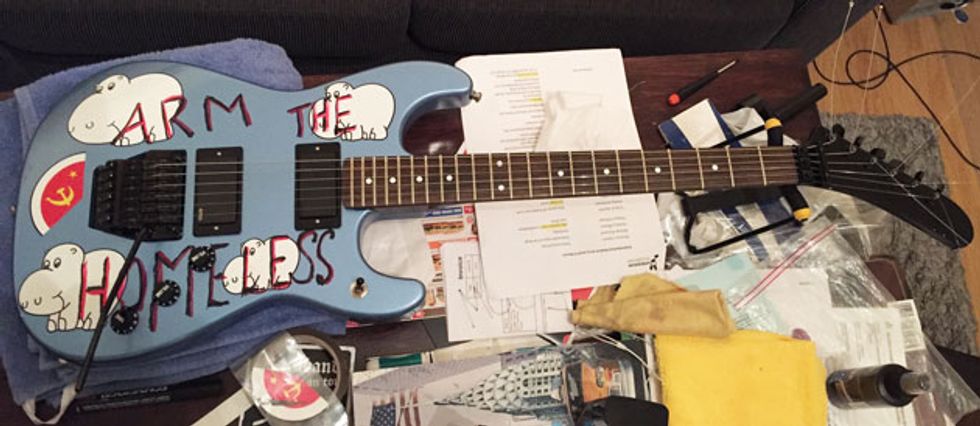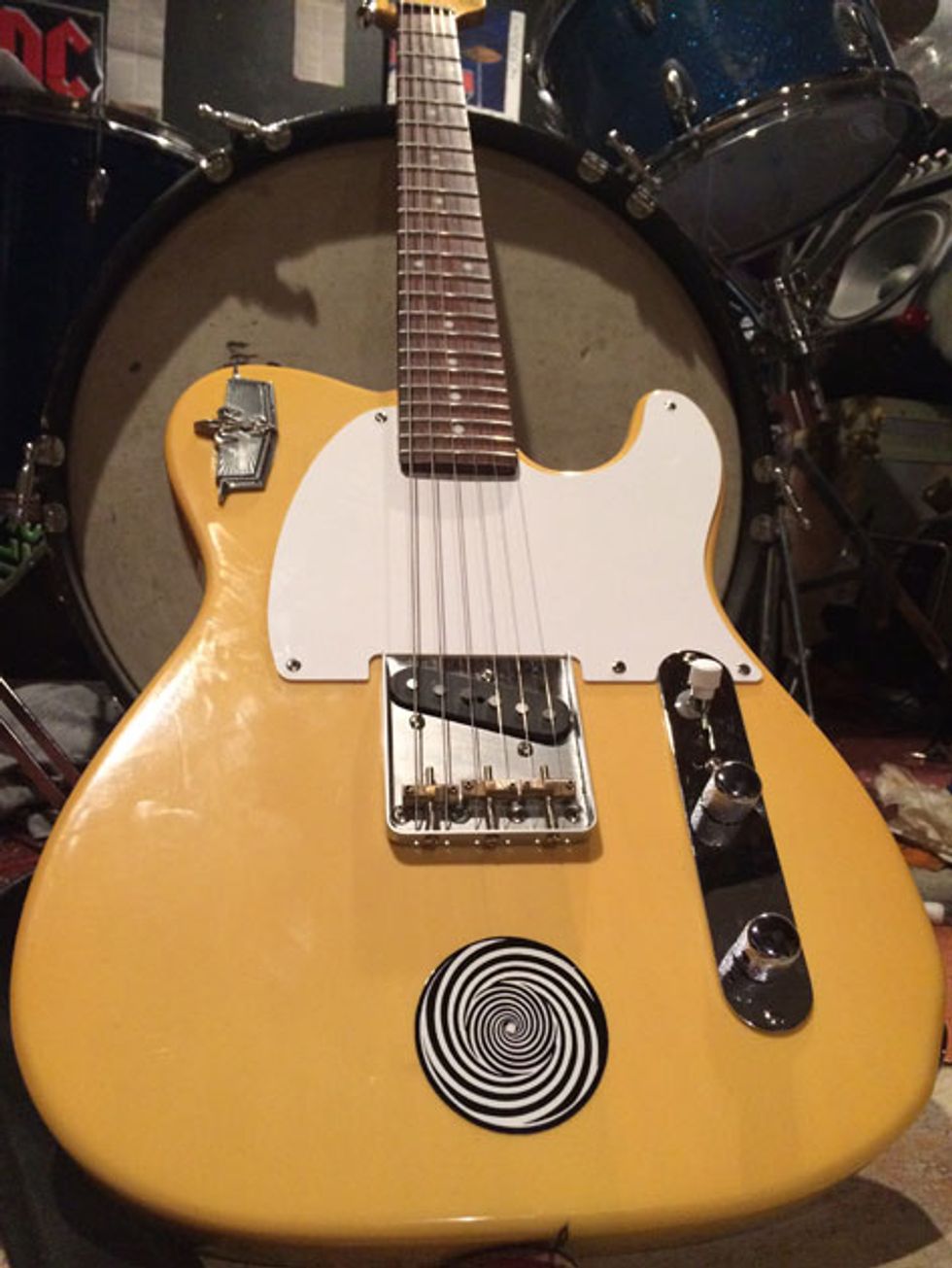 Each year we ask our readers to submit their baddest and boldest creations. Your projects never cease to amaze us, so we have to share them with the masses! Ogle these eye-popping mods from around the world, and be inspired.