Alesis Transactive Mobile PA
How many times have you arrived at a gig, only to realize that – whoops! – there's no power outlet? Though it's not that common, I've encountered the situation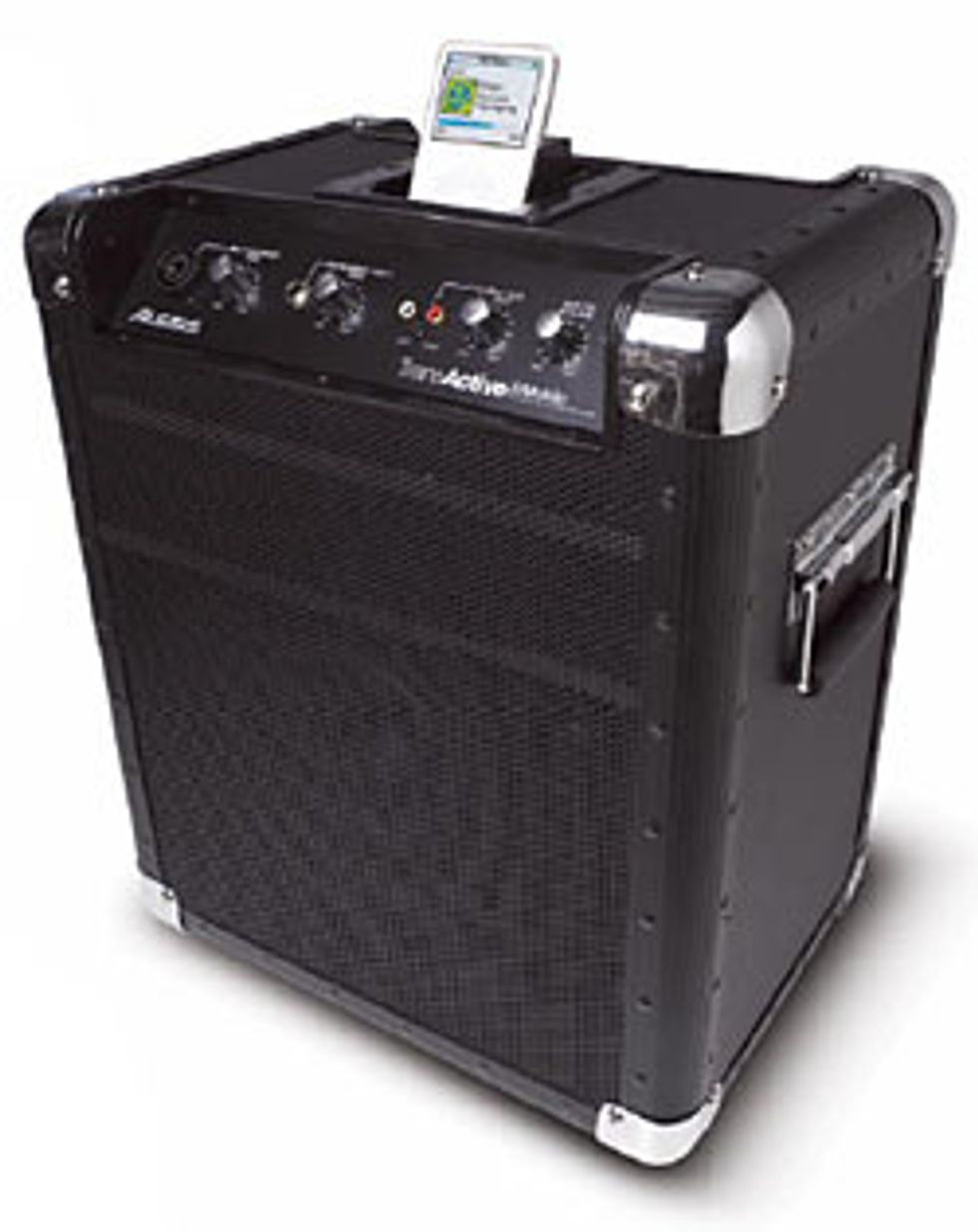 How many times have you arrived at a gig, only to realize that – whoops! – there's no power outlet? Though it's not that common, I've encountered the situation enough that I've been looking for a small, portable PA system that can handle a small gig with no electricity.
Most portable battery-powered amps – with the exception of a few of the pricier models – sound like an AM radio to me, so I was pleasantly surprised when I tried the Alesis TransActive Mobile PA. It made very efficient use of its 22 watts, producing enough sound to fill a fairly large room, and the 8" speaker delivered clean, clear and surprisingly authentic sound.
The TransActive has two channels and a stereo RCA input. The first channel is a combo XLR and 1/4" input and the second is a 1/4" instrument input. All three inputs have individual gain controls, and a master volume control makes the system even easier to use. The PA includes a pull-out handle and built-in wheels that make it a breeze to take anywhere, and the standard speaker pole mount proves very helpful in elevating the system off the floor. One particularly interesting feature is the iPod dock built into the top – useful for playing music during breaks or jamming with a backing track.
The battery charges completely in four hours and lasts approximately six hours at full volume. It has a battery level indicator and can charge while in use. The stereo 1/4" output link can hook up to another TransActive PA or any powered speaker or PA system.
From jamming in the basement with your iPod to playing on the street or around the campfire, the TransActive is versatile as a performance or practice amp. You'll certainly get your money's worth if you play a lot of outdoor gigs or frequently find yourself without a power source.

Rating...
 
Our expert has stated her case, now we want to hear yours. Share your comments and ratings below.