Bilt and Milkman collaborate on a tweed Deluxe-style amp that adds tone options and enticing styling.
Responsive with an impressively wide range of tones. Bass knob is a welcome addition. Super sleek. Successfully sags at high volumes.
Only available to Bilt owners. Expensive. Cabinet finish might not hold up to heavy gigging.
$2,999 base price (available as add-on to Bilt order, or to current Bilt owners)
5
5
5
4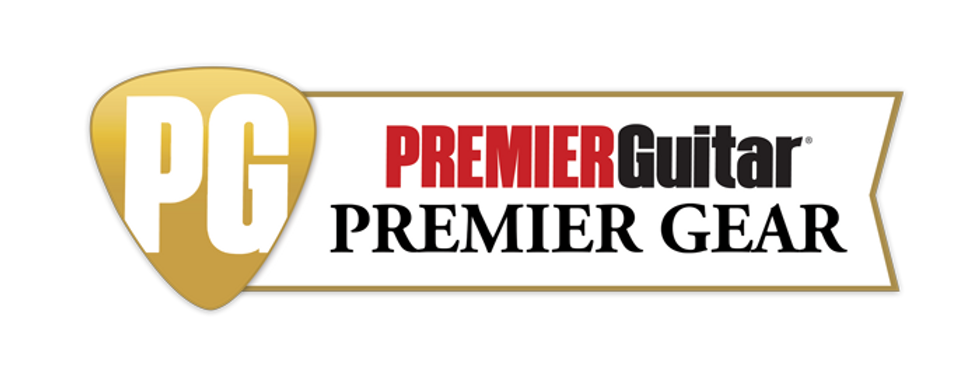 There's a good chance your first electric guitar came in a packaged set with an amp, case, cable, some picks, a tuner, and maybe even an instruction book. Mine did—and I still remember the excitement I felt while opening it on that fateful Christmas morning. The Bilt Starter Pack is a chic, high-end, customized guitar/amp combo package designed to re-capture that thrill for players with fancier tastes. And while the Starter Pack isn't exactly designed for budget-conscious newbies, unless you already own a Bilt guitar, it's the only way to get your hands on the new Bilt Amp.
---
Bilt's first amplifier is a modern love letter to the 5E3 tweed Deluxe circuit created in collaboration with Milkman's Tim Marcus. One interesting twist is that each Bilt Amp is made using the same tonewood and finish as the Bilt guitar it's paired with—at least if you're a new Bilt customer opting for the Starter Pack package. But whether you buy the Bilt Amp as part of a matched pair or to go with the Bilt you already have, it's a great sounding take on the tweed Deluxe circuit.
The Bilt Amp Review by premierguitar
All clips recorded using Shure SM57 into an SSL 2+ interface.
Recorded using a Bilt Relevator with Lollar JM pickups, neck position. Amp tone at noon, bass at 5, then cycling through bass knob settings (4, 3, 2, 1).
Recorded with Creston T-Style with Lollar Gold Foils, middle position. Amp tone at noon, bass at 5, bright off, down, then up.
Recorded with Creston T-Style with Lollar Gold Foils, neck position. Tone off, then noon, then cranked. Bass knob at 5.
Recorded with Creston JM with Lollar JM pickups, middle position. Amp tone cranked, then lowered to noon. Bass at 5, full volume.
Recorded with Creston JM with Lollar JM pickups, neck position. Volume at 4, then 6. Bass at 5, tone at 6.
Made To Match
The Bilt Amp cabinet design is sleek, with rounded corners and a large C-shaped cutout with white piping that recalls many vintage Valco-made Gretsch amps. Sitting next to a matching guitar—which for our demo Starter Pack was an alder, shoreline gold Relevator with a bedazzled birds-eye maple fretboard—the pair make a major statement.

The Bilt Amp is a top-quality piece of work. Our Amp's alder cabinet was crafted at the Bilt factory in Iowa and loaded with a 12" alnico Celestion gold speaker. The electronics are handwired by Milkman in San Francisco using Jupiter capacitors, Mercury Magnetics transformers, and JJ tubes. Twelve to 15 watts of cathode-biased, class AB tone are generated via a 5Y3 rectifier tube, two 6V6 power tubes, and two 12AX7 preamp tubes. The controls include high- and low-impedance inputs, a 3-way bright switch, a power switch with a standby setting, and three oversized RCA-style knobs for volume, tone knob, and bass contour.
Click for Bass
As a hopeless tweed Deluxe enthusiast excited at the prospect of any good 5E3-style amp, I'll admit I gave a side-eye to the Bilt's bass knob. The single tone control of an original 5E3 is, after all, an essential part of its sound and operation. But the Bilt's bass knob, which clicks into its five pre-set positions proved to be an asset—not least because the Bilt Amp tends to be stronger in the low end than a typical tweed Deluxe-style amp, which could have something to do with its larger enclosure (24" x 9 1/2" x 18 1/4").
Even without additional gain, the Bilt easily achieves the hallowed sagging compression that makes tweeds so legendary.
When I fired up the Bilt with relatively neutral settings to start—low volume, tone at noon, bright switch on middle/off setting—I immediately recognized the relatively fast, mid-focused response of a tweed Deluxe at lower volume. At that setting, the clean tone is warm and clear with well-rounded highs. It's such a natural tone that particularly low volumes almost feel acoustic. It's a cozy, organic experience. At moderate volumes, the Bilt's Deluxe-ness still shines. There is noticeably more treble to my ears, but the mids are just as robust.
More Tone, More Volume
The Bilt's tone knob offers plenty of range. It works dynamically with the volume control, and at low and moderate volumes, adding treble also adds bite that can push the amp to overdrive. At high volume settings, that treble is an essential part of the signature, wide-open, overdriven tweed sound. And while I could fulfill all my treble needs with the tone knob alone, there is a 3-way bright switch if you need to go that extra mile.
Cranking a tweed-style amp is a raggedly glorious feeling and the Bilt delivers on that promise. There's a bit more body in the Bilt's voice than a tweed Deluxe. That's a good thing, though— especially when pedals are involved. Paired with overdrive and reverb, the Bilt turned into a saturated rock 'n' roll monster. But even without additional gain, the Bilt easily achieves the hallowed sagging compression that makes tweeds so legendary.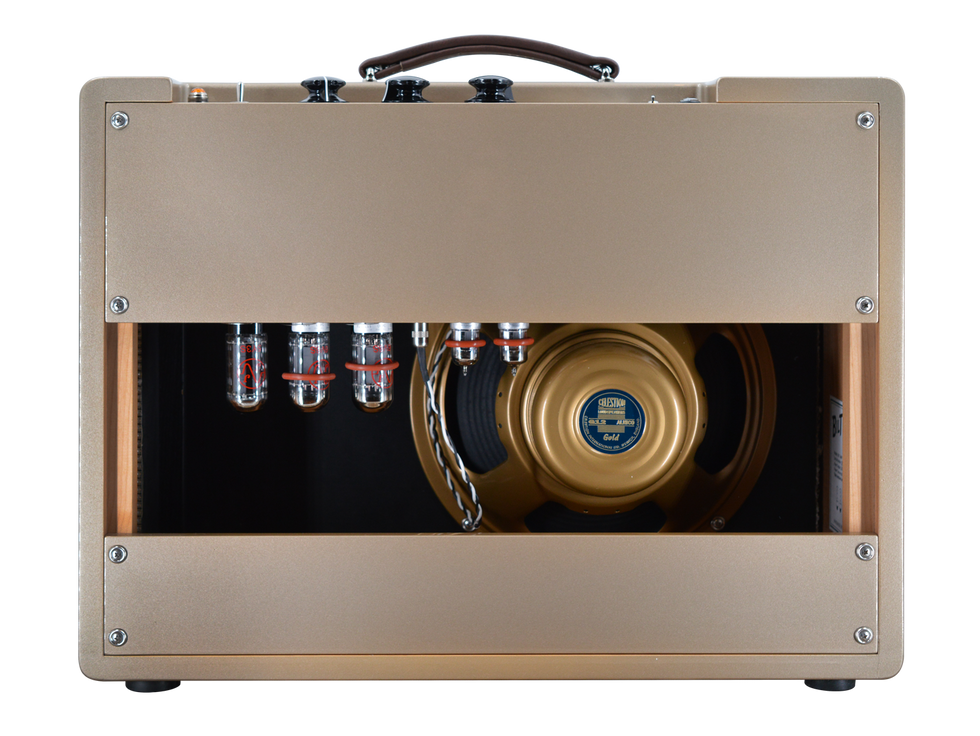 Although the wattage rating is the same as a Deluxe, the Bilt feels like a louder amp, which could have something to do with the cabinet's bigger-than-tweed-Deluxe size, alder construction, or the 50-watt speaker. Uninitiated players might be concerned about the low wattage, but the Bilt will give most players all the volume they need to soar above a band—any louder might actually be too loud.
The Verdict
There's some danger in making an amp look this good. I'm not precious with gear, so I'd be concerned about scratching the finish on the Amp at gigs—even though it comes with a sturdy padded nylon case. And with an amp that sounds this good, I'd want to play it anywhere. I'd also want to be able to buy it—whether or not I was in the market for a Bilt guitar. So, yes, there are some obstacles to practical ownership of the Bilt Amp. Hopefully, Bilt will consider a more flexible purchase plan in the future.
Purchasing limitations aside, the Bilt Amp is a finely crafted boutique amp. It sounds amazing and does an excellent job at manifesting the essence of a tweed Deluxe—an impressive feat in itself— while adding more tone-shaping flexibility. Do matching amp and guitar tonewoods sound better together? Sure, playing the matching Relevator felt cool. But every guitar I played out of the Bilt sounded equally fantastic. That said, I won't mind watching tone-nerds hash out that discussion in forum threads.