New The Who DVD, Ronnie Earl & the Broadcasters DVD, and books on the Black Strat, Led Zeppelin, famous guitar stories and more.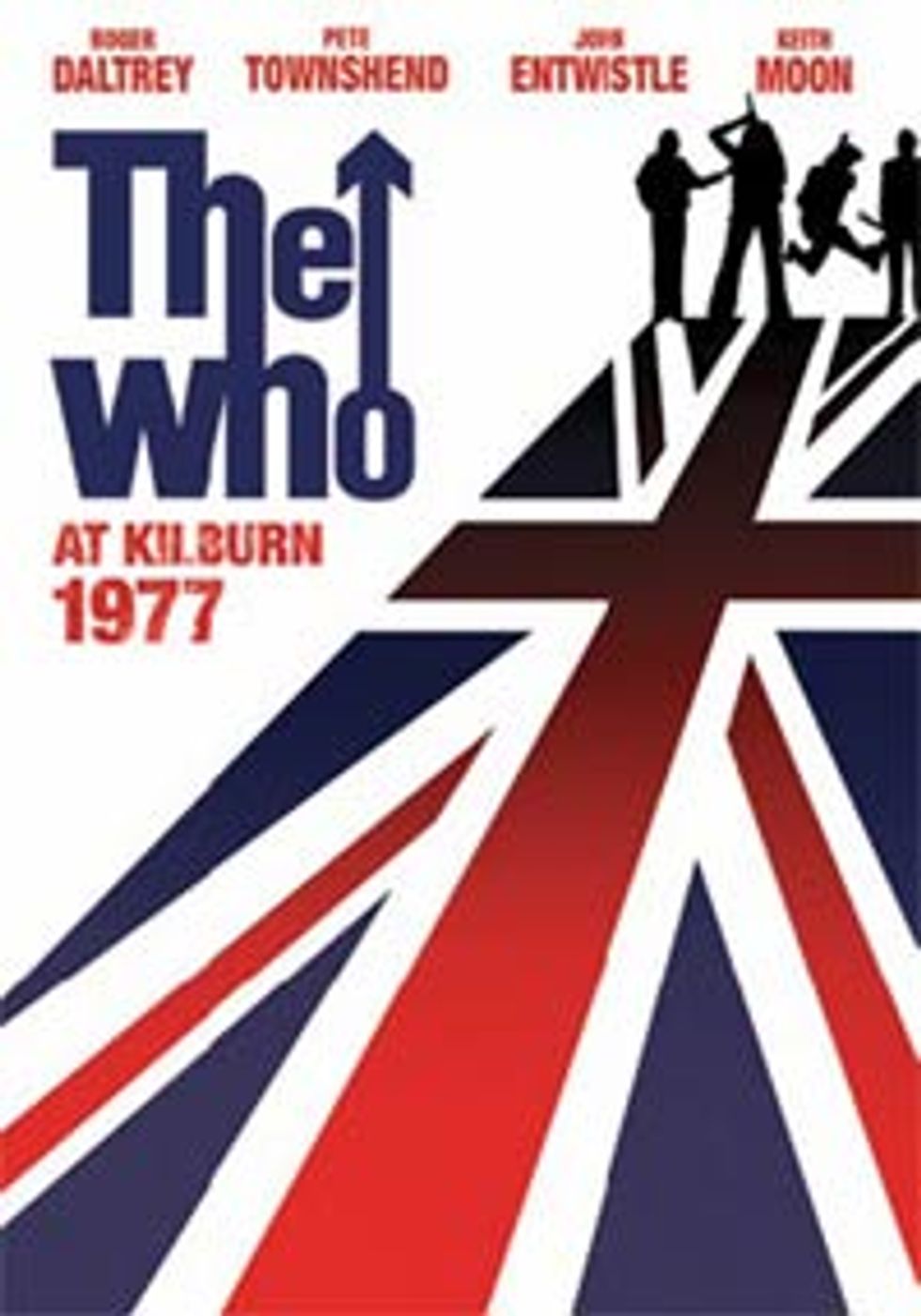 The Who At Kilburn: 1977
One of the concerts initially shot, but not used, for the Jeff Stein documentary
The Kids Are Alright
, has finally surfaced. Even though Who enthusiasts and live performance aficionados may discount this as a second rate package in comparison to Live at Leeds, they shouldn't, because this DVD needs to be seen in its proper context. It's important to remember that The Who hadn't played live in nearly a year, either because they were concentrating on their 1978 release
Who Are You
or still recovering from "the loudest concert ever" in 1976 at the Charlton Athletic Football Ground. Whatever the reasons for the break, the layoff isn't evident. They come out of the gate with vigor and determination that rivals any Who performance caught on tape. Whether its Moon's pounding beats, Entwistle's entrancing rhythms, Daltrey's commandeering delivery and microphone acrobatics or Townshend's windmilling power-strums and unorthodox jumping, the power that has come to signify the band's performances is still very apparent in this concert.
There's no doubt this performance kicks you where it counts musically. The audio quality of the footage was enhanced digitally. However, the visual quality—by today's standards—lacks the production values, isolated camera angles and clean transitions the MTV audience has grown accustomed to. This "downside" is negligible. The raw and unrefined filming actually compliments the sincere, yet coarse, performance of one of their only live gigs that year.
It's no surprise that the band performs all their hits, including "My Generation," "Behind Blue Eyes," "Won't Get Fooled Again," and the often mislabeled "Baba O'Riley." It's the hidden nuggets of history that make this package valuable. The 1977 Kilburn performance is one of the last videotaped performances of Moon before his premature death in 1978. The show also featured the first live performance of the Who classic "Who Are You."
In addition to the concert footage, the set comes with a second DVD featuring a never-before-seen performance at the London Coliseum in 1969. This disc provides some of the Who's early hits and rarely performed B-sides.
Despite being passed on for The Kids Are Alright, the Kilburn show and DVD extras aren't a second rate offering. The DVD is certainly worthy of any Who fans or rock historian's attention.
MSRP $24.98Street $18.99
image-entertainment.com
---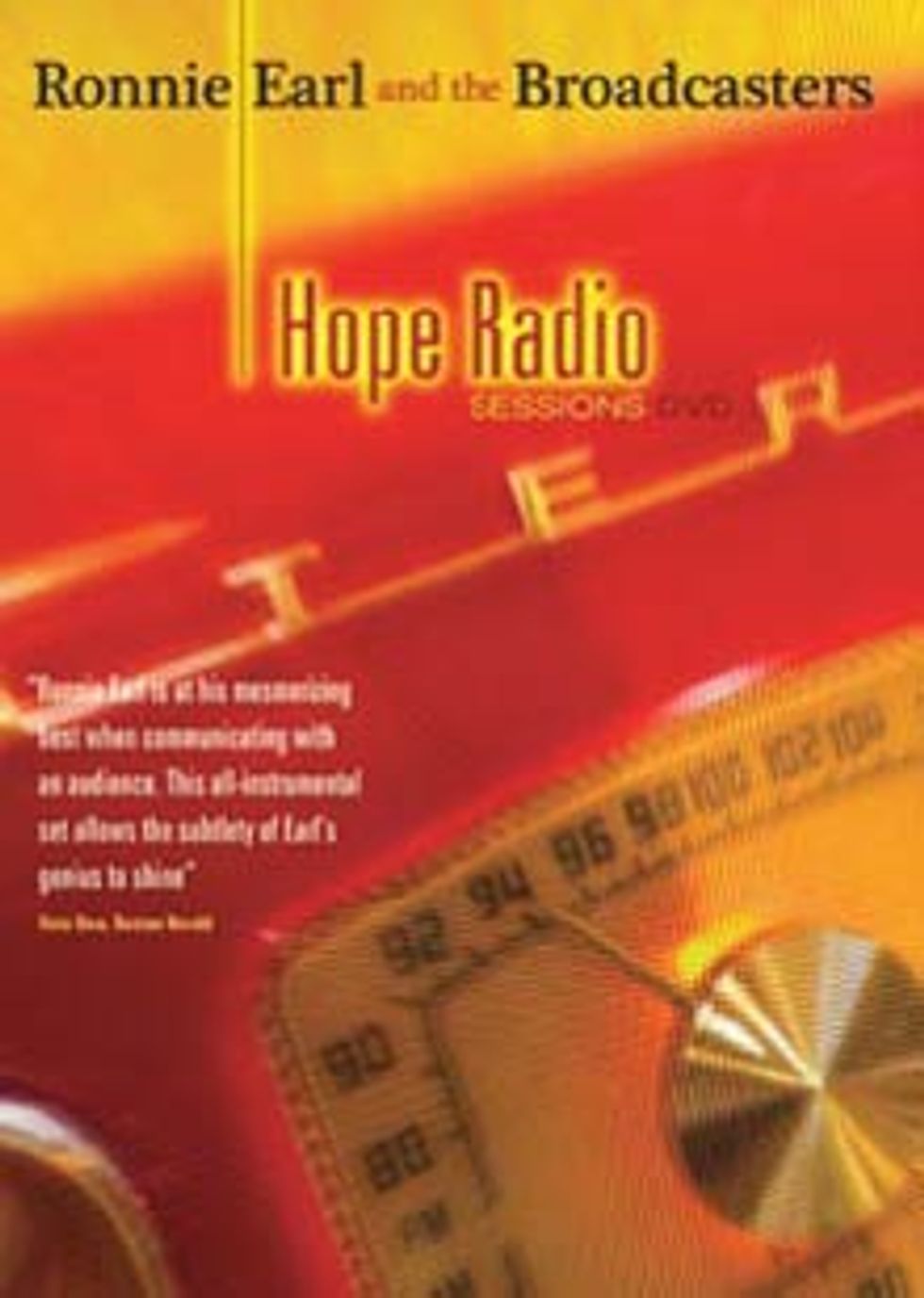 Ronnie Earl and the Broadcasters Hope Radio Sessions
What do you get when you remove gimmicks, flashy stage maneuvers and over-thetop effects from a live performance? Well, in this instance, you get a blues guitarist and his band on top of their game. In this DVD, Ronnie Earl and the Broadcasters adeptly weave between jazz and blues with their cohesive, soulful jams. This all-instrumental performance stretched across two nights captures what has drawn blues enthusiasts to Earl for over 25 years.
In this closed, intimate setting, Earl and company take the crowd to a higher place on the wings of poignant and inspirational playing. It's not so much a player and his instrument, but instead an extension of who Ronnie Earl is as man and the struggles he overcame. Deep, mesmerizing and spiritual are adjectives that could describe both Earl's playing and the man behind the Fender. While each song is its own adventure, as a whole they create a rollercoaster journey of emotions that few instrumental guitarists can achieve. Collectively, each bend and lick becomes Earl's spirit turned outward and conveyed through his Strat.
Earl's playing isn't over the top, nor does he try to fit as many notes and bluesy tricks into a track as some contemporaries. His style is more nuanced, rhythmic and powerful. With effective camera angles and smooth transitions, it's easy to decipher what Earl is trying to communicate through the language of his soul-driven blues. Earl uses only one guitar on each night, but his effortless methods don't detract from his innate abilities. In this performance, like many before, Earl's guitar is a pulpit of his religion dedicated to blues and tone.
All the tracks played during the two-night jam are featured on Ronnie Earl and the Broadcaster's latest release, Hope Radio. However, there are some bonus treats found within the DVD. There are two rare solo acoustic guitar selections and an exclusive interview segment with the blues guitarist. Not only is this a great chance to capture the spirit of Earl's live performance, now that his extensive touring days are behind him, but it's a special way to celebrate Ronnie Earl and the Broadcasters' two decades as a band.
MSRP $17.99Street $15.99
stonyplainrecords.com
---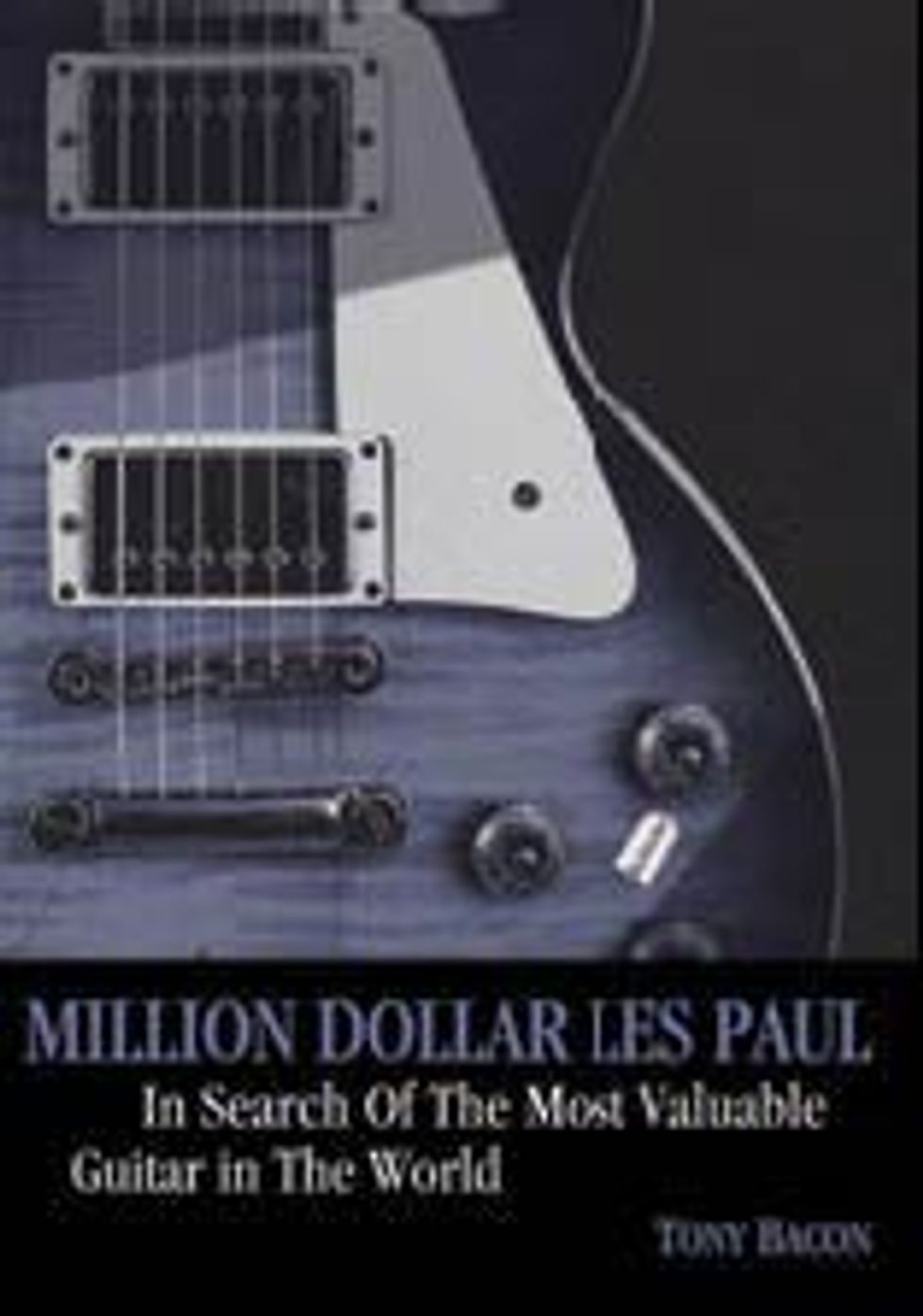 Million Dollar Les Paul: In Search of the Most Valuable Guitar in the World
With current economic woes, it's highly unlikely that most players are about to splurge on a 1958-60 Burst Les Paul when they are valued at a mark that could house, furnish and clothe an average-sized American family. In Million Dollar Les Paul, Tony Bacon, best-selling author of The Ultimate Guitar Book, asks, What makes these guitars so valuable?
While you're digesting that initial query, the book unfolds a number of additional intriguing and informative layers. Bacon tackles the obvious questions about the players, buyers and collectors, but the book's focus soon narrows to a more specific question: What makes this guitar so coveted in today's world of technology and modernity?
Starting all the way back to when Les Paul only known as a player, it details not only how the 'Burst came to be, but how the young man from Waukesha, Wisconsin made his first prototypes. Within this important context, the reader is taken on a 'Burst journey. As expected, the guitar's place in rock history is recognized through great songs and albums created by Clapton, Page and Allman. Where the book earns it's spine-wear and place on the bookshelf is with insightful back-stories, a retrospect on the dedicated craftsmanship of the fifties, a chronicle of the guitar's development as a coveted collector piece in the eighties, and the unfortunately necessary chapter on counterfeits titled, "Was it made 50 years ago or 50 days ago?"
Through a series of interviews with players, collectors, guitar-makers, dealers and historians, Bacon contemplates the core questions of the book, and in the process gathers an abundance of answers and opinions on why the 'Burst might deserve to be the Holy Grail of electric guitars.
MSRP $19.95Street $13.57
jawbonepress.com
---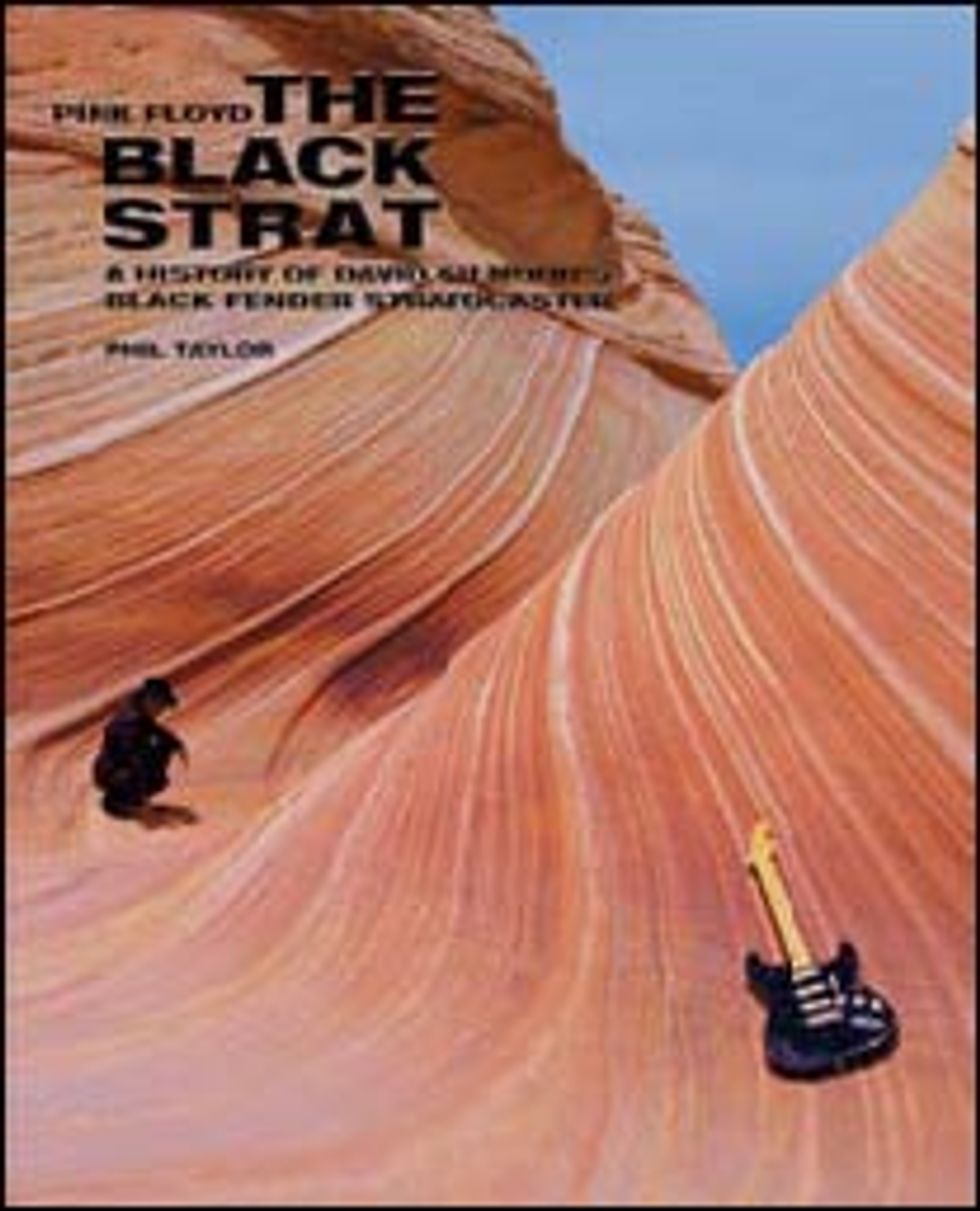 Pink Floyd: The Black Strat: A History of David Gilmour's Black Fender Stratocaster
Famous guitars are paid tribute through signature models, collectible reproductions, and, rarely, through entire works of literature. Single guitars iconic enough for this honor are in an exclusive club, and after the September release of a Fender Custom Shop reproduction and this dedicated book, David Gilmour's "Black Strat" is officially inducted.
In this all-access book, Phil Taylor, longtime Pink Floyd and David Gilmour production director and guitar tech, covers Gilmour's guitar usage even prior to the Black Strat. While most music and guitar-driven books can lean towards the artist, this book keeps its focus primarily on the six-string protagonist. This book takes its story to another level with over 250 photographs of the Black Strat, Gilmour and Pink Floyd, including 130 previously unpublished shots. Another feature that sticks out in this book is the closing pages that feature Gilmour's accessories he used with the guitar, including straps, picks, strings, cases and cords. Everything from Gilmour's ordinary purchase at Manny's Music in New York City in the seventies, to its extensive modifictations, to its recreation by Fender is chronologically covered through a tight narrative and informative illustrations featuring detailed specs and exclusive insight.
MSRP $32Street $21
halleonard.com
---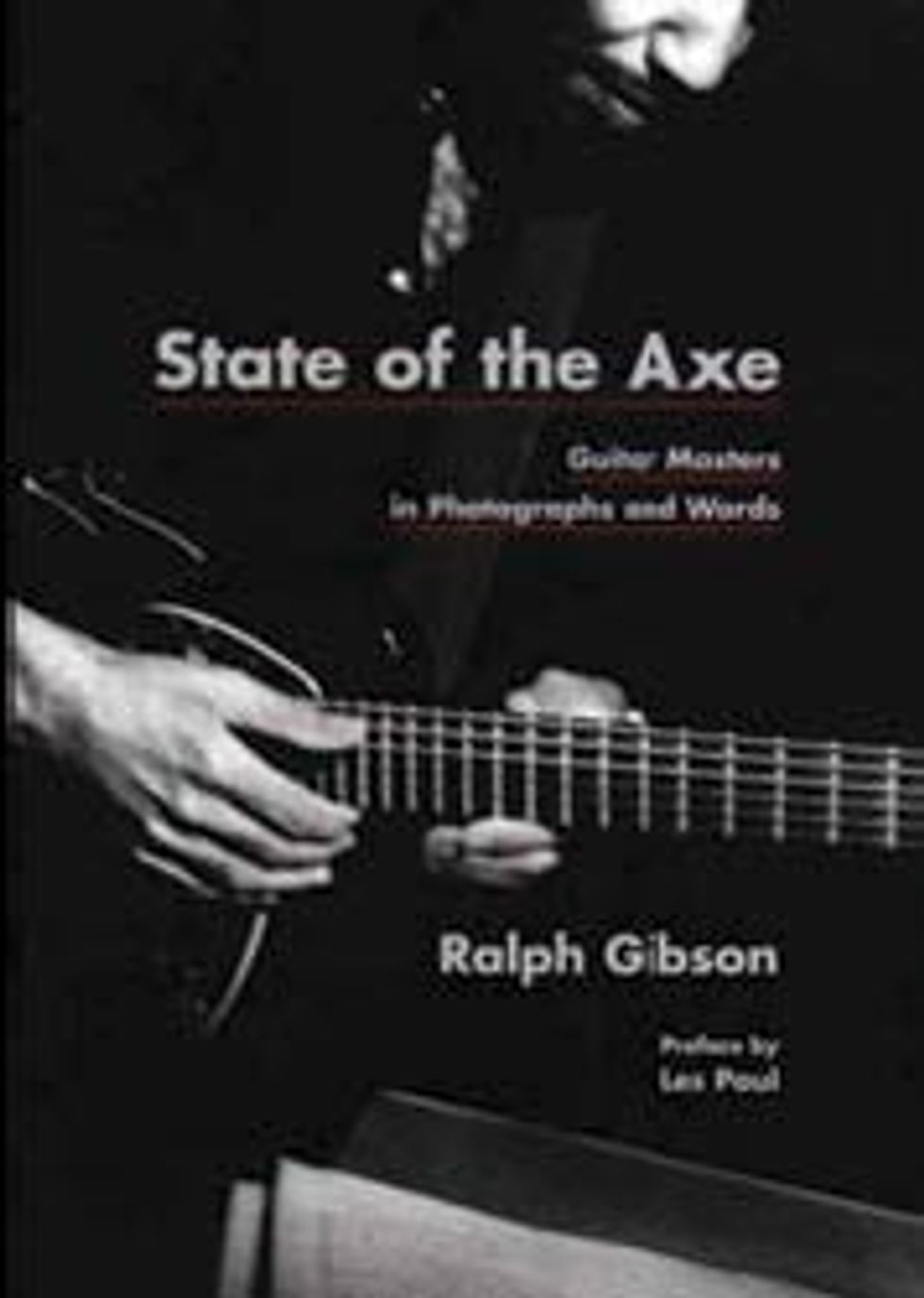 State of the Axe: Guitar Masters in Photographs and Words
In this coffee table book, more than 80 guitarists give their take on how the six-string has affected them and what it means when it's in their hands. Well-known players like Al DiMeola, Lou Reed, Vernon Reid and Andy Summers are featured, along with players whose names might only elicit a hint of recognition. Each guitarist comments on how the guitar has befriended them; each has their own page, where they eloquently describe a particular anecdote, moment or emotional state the guitar has rescued them from— something all guitarists, or even all musicians, can relate to.
The book is really a showcase of the artistically riveting photography that accompanies each guitarist's words. Author and photographer Ralph Gibson's brilliant black and white photography was featured at the Museum of Fine Arts, which published this book. Gibson explored the guitar similarly in 2004 with
Light Strings: Impressions of the Guitar, with Andy Summers
.
State of the Axe is a moving look at the relationship between guitar and guitarist. It's best put by one of the featured guitarists, Jim Campilongo, "I can say whatever I need to say (with the guitar)—without getting thrown in jail or in an insane asylum."
MSRP $24.95Street $16.47
mfah.org/shops