Meet your miniature amp masseuse.
Nice price. Great range in simple controls. Sweet preamp sounds. Great capacity for high-end detail.
Hard not to miss that wet/dry mix and post-compression tone control after you've used the Compressor Plus.
4.5
5
5
4.5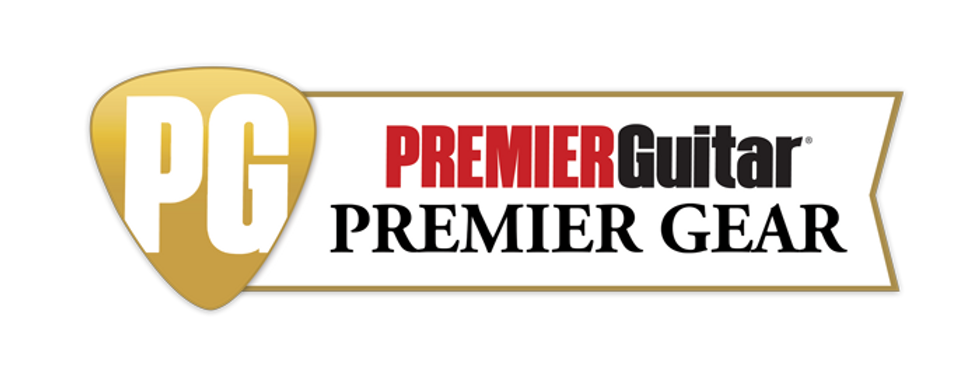 I fall in and out of love with compressors all the time. It's a relationship that's fickle—even downright dysfunctional at times. From one night to another, I might be down on my knees, thanking my comp for saving my life and my sloppy picking performance. The next, I'll curse the ways it strips my sound of its spirit and fire. The morning after is always awkward. Sorry, compressor—it's not you, it's me.
---
The magic of Keeley's Compressor is its easy and agreeable nature. It may not be the most extreme compressor in the world or the most versatile. But it walks the razor-thin line between transparent and potent with aplomb and sounds alive without being overbearing or oppressive.
Latest in Line
That Keeley's Compressor Mini does so much with so little is no surprise. Robert Keeley's little pedal empire was built on excellent modifications of the legendary Ross compressor, and his flagship eponymous Compressor remains one of the gold standards in the business. In a way, the Mini is a return to the original Keeley Compressor's roots.
While early Keeley comps were simple two-knob devices, the basic Keeley Compressor has since evolved into the Compressor Plus—a four-knob stomp with controls for tone, wet/dry blend, and a release time switch that compensates for the discrepancies in output from single coils and humbuckers. The Mini, however, has just output level and compression threshold knobs—leaving the attack, release, and ratio up to Robert Keeley's discretion. Thankfully, he has a knack for knowing how to set those parameters just right. Keeley also designed the circuit to be especially lively for a comp with so few controls. For one thing, the Compressor Mini uses parallel compression, which allows dry signal to pass before summing at the output, adding detail and presence to softer playing while louder transients are squished more aggressively. There's also a tone-recovery section which compensates for the high end lost in heavily compressed signals. The pedal sounds more balanced and alive for its inclusion.
There are lots of near-clean boost colors that add meat to jangly tones without sullying the chime.
Boost and Squish
If you've had much experience with compressors, particularly vintage pedal comps, you know they can add a fair bit of noise. The Compressor Mini, however, is almost startlingly quiet. Even at the highest preamp gain and threshold levels, the Keeley adds little perceptible hiss. The low noise floor makes it easier to use the level control aggressively, and at minimum threshold levels, the Keeley is a great near-clean boost. Unity gain generally occurs at around 30-40 percent of the level knob's range. And there are lots of near-clean boost colors that add meat to jangly tones without sullying the chime. (Rickenbacker and Telecaster players take note!) Humbucker players, too, will enjoy the extra headroom in the level control. Most settings north of noon lend a fat but tasteful bump in the low-mid zone that make the preamp sound extra sweet, muscular, and growly.
The compression effect itself is a delight. Your alignment with the sound of Ross and Dyna Comp-style compression will probably determine how well you relate to the Keeley's fundamental voice. And in spite of the extra top end generated by the tone-recovery circuit and parallel compression scheme, you still hear perceptible squish. Modern compressor users that have grown accustomed to wet/dry blends and other fine-sculpting niceties might find that squish confining. But players less affected by the limitations of old-school pedal compression may hear the Compressor Mini's sustained and ringing tones as thrilling. The extra weight and warm sustain that even modest level and compression threshold levels add to thin first-string output is significant. And it does a cracking job of highlighting string detail in complex chords. For lots of players in many musical situations, such qualities will be well worth any tradeoff in dynamics.
The Verdict
The Mini Compressor's size and outward simplicity belie the complexity of what's going on inside. The preamp alone sounds lovely and generates killer boost tones. But the compression is very nuanced for a stompbox comp lacking wet/dry blend and tone controls. In traditional pedal-compression settings, like country picking and Byrds-style jangle, it excels. And its low noise floor makes it an ideal pairing for high-gain pedals in need of smoothing or busy pedalboards with lots of noisy gain stages. At just 20 bucks less than the Compressor Plus, some players may want to pop for the bigger, more feature-rich alternative. But $129 is still a great deal. And if small size and the joy of setting and forgetting are priorities, the Compressor Mini is a value that's tough to beat.
Rhett and Zach unpack the big news for secondhand guitar sellers and buyers: Sweetwater has launched their new Gear Exchange. How does it compare to Reverb, Craigslist, and Marketplace? To find out, Zach takes the site for a spin and buys a pedal. He calls the process both "very easy" and "normal." They discuss the pros and cons of the various used-gear outlets and share tips for not getting got when buying gear. Plus, Zach grew a mustache, Mythos Pedals is moving, and he talks about his forthcoming line of Strat pickups inspired by Hendrix's reverse-stagger setup.
Sweetwater vs. Reverb

To celebrate its 20th anniversary, Xotic Effects unveils an updated version of their classic boost pedal.
Xotic's RC Booster pedal is back to celebrate its 20th anniversary. The RC Booster's original design was a customer favorite due to its versatile clean boost, active treble, bass, gain and volume controls. This classic reissue will join their regular pedal lineup permanently.
Features
• Transparent boost pedal for electric guitar
• Up to 20dB of boost for adding volume or sending your amp into overdrive
• Treble and bass EQ controls with +/-15dB range for fine-tuning your sound
• True bypass switching removes the effect from your signal path when disengaged
• Powered via 9-volt battery or optional AC adapter (sold separately)
• 9-18 volts
The first 1000 pedals will contain a special limited edition packaging with special items and actual guitar picks from Andy Timmons, Paul Jackson Jr, Dean Brown, Kirk Fletcher, Allen Hinds, Chris Duarte, Scott Henderson, Oz Noy, Michael Thompson, Yuya Komoguchi, Toshi Yanagi.
RC Booster with limited edition packaging street price is $172.00. More info: xotic.us.
Expanding on the innovations of Cort's original 8-string multiscale, the KX508 Multi-Scale II features an updated okoume body and a specially designed Fishman Fluence Modern Humbucker.
The KX508 Multi-Scale II is the second iteration of the eight-string KX508, Cort's first multi-scale 8-string guitar introduced in 2020. Like its predecessor, the KX508 Multi-Scale II has a visually stunning poplar burl top in a Mariana Blue Burst finish. Beyond its visual appeal, the poplar burl is an ideal tonal complement to Cort's newly introduced okoume body. Okoume is known for its light weight and ability to improve tonal clarity. It has a tight low-end and highly articulate high-end, which matches the overall sonic characteristics of the KX508 Multi-Scale II. The multi-scale, measuring 26.5 to 28 inches, offers a punchy low end while maintaining a familiar feel and tension on the treble strings, which allows for speedy runs and string-bending. Players have unhindered access to the high frets thanks to the low-scooped heel.

The 5-piece maple and purple heart neck not only provides strength and stability, aided by a spoke nut hotrod truss rod, but a strong and focused sound. The Macassar ebony fingerboard (15.75-inch radius) offers smooth playability along the 24 frets with teardrop inlays. Macassar is an ideal tonewood for high-gain applications because of its ability to cut through a dense mix. At the top of the neck, the 2 7/32-inch nut width (56.5 mm) is surprisingly comfortable for an 8-string guitar and is even suitable for players with smaller hands. The individual hardtail bridge with string-thru-body design results in greatly improved sustain, superb string separation for enhanced articulation, and precise intonation. Deluxe locking machine heads offer reliable tuning as well as easier and quicker string changes.

The Cort Sessions | KX508 Multi Scale II Electric Guitar
MSRP $1699.99 USD

MAP $1199.99 USD
For more information, please visit cortguitars.com.
The Tour Collection is defined by a minimalistic, vintage-inspired aesthetic, top-of-the-line components, and a simplified electronics configuration featuring new, custom pickups by Supro.
Available in the collection is the 16-inch-wide double-cutaway DC, the 15-inch-wide single-cutaway SS, and a 14-inch-wide Mini DC. Each model comes in three finishes: Slate Blue, Solid Wine, and Solid Black.

Every detail of the Tour Collection was chosen to achieve retro minimalism. Small diamond fingerboard inlays match 1930s-style diamond f-holes, and an undersized Throwback Scroll-style headstock achieves excellent head-to-body balance. The collection also features satin nickel hardware and custom Vintage Deluxe Grover tuners with a 15:1 gear ratio. Each model also features a simplified two-knob electronics configuration with 50s-style wiring to retain top-end clarity upon rolling off the volume knob. The neck shape in the Tour Collection is similar to the slim C-shape found throughout the D'Angelico line, but with more thickness in the shoulder to allow for snug hand fit as well as extra sustain. Medium Jumbo fret wire and a 12-inch fingerboard radius allow for quick navigation of the fingerboard while also prioritizing comfort for both rhythm and lead playing.
In 2020, Supro and D'Angelico became part of the same family of brands under Bond Audio. At that time, EVP of Product Ryan Kershaw and CTO Dave Koltai began designing custom pickups under the Supro name for the Tour Collection project.
"Supro Bolt Bucker pickups were designed to offer the tone of the most sought-after vintage "PAF" pickups from the late 1950's. Scatter wound, just like the originals, Supro Bolt Buckers utilize 42-gauge enamel wire along with a mixture of Alnico II (neck) and Alnico V (bridge) magnets to provide the perfect balance of warmth and clarity with unrivaled articulation and note bloom." - Dave Koltai, Chief Technology Officer at Bond Audio.
Introducing the Excel Series Tour Collection | D'Angelico Guitars
All models are available for pre-order and will be in stock this holiday season. US MAP $1499. For more information, please visit dangelicoguitars.com.