Martin DJR-10E StreetMaster Review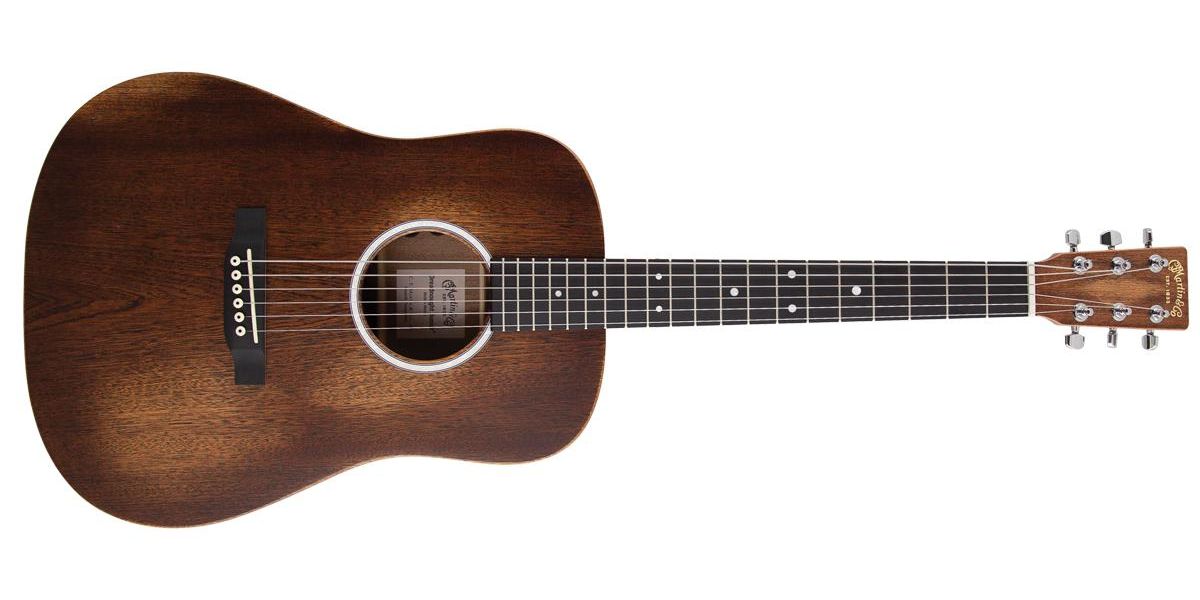 Some may wish for more nuanced plugged-in sounds, but—whether you attack it or finesse it—lovely, vintage-like acoustic tones abound in this all-solid, short-scale dread.
Dynamic, lovely, lived-in acoustic tones borne of all-solidwood construction. Feels great.
Boxy plugged-in tones. Distressed look not for everyone. Some may prefer an ecofriendly wood fretboard to the paper composite.
3.5
4.5
4.5
4
Featuring a solid-sapele top, back, and sides, a Richlite composite fretboard, and Fishman Sonitone electronics, the DJR-10E brings Martin's famous dreadnought shape to a 24"-scale instrument that's remarkably rewarding to play. The Mexico-made flattop's interior bracing and kerfing are incredibly neat and clean for this price range, and the 16"-radius fretboard combines with the compact dimensions to make the guitar super comfy whether you're in classical position or reclining on the sofa.
---
But none of it would matter if the DJR-10E's acoustic emanations weren't pretty sublime. Naturally the smaller body doesn't have the low-end kick of a full-size dread, but there's still respectable thump when you attack big open-position chords with a flatpick. And the narrower response and dynamic way the StreetMaster compresses under harder attack also makes it great for hot-club-jazz comping. Meanwhile, gentle fingerpicking reveals a mellow, wonderfully well-rounded voice that seems to belie the guitar's actual age. (The stock, monel-wrapped Martin Retro strings probably help, too.) The real charm, though, is how bright and articulate—but also gentle and sweet—it is when you dig in or snap the strings.

Test Gear: Mackie Thump12A powered speaker, '76 Fender Vibro Champ