Frontman John Baizley and former Cirque du Soleil shredder Gina Gleason explain the atmospheric metal outfit's switch to single-coils—and how a fuzz pedal first brought them together.
John Baizley has been a bit of a shifting amoeba when it relates to gear. Dating back to our 2010 Rig Rundown, he was seen using humbuckers (Guild S-300D and a First Act Custom Shop T-style) into a Bad Cat Cougar half stack. During our 2015 magazine interview centered around the Purple sessions, he leaned heavily on G&L ASATs, an ES-330, and a newer First Act Custom Shop that all ran through Fender reissue combos, a JC-120, and an AC30. And now he's running all Fender single-coils and amps, all the time. "That humbucker sound onstage became stale and was a disconnect for what we used in the studio," comments John Baizley. "I could hear the difference. I could feel the difference in expression onstage. So, when I got connected with Fender, I finally found an instrument that was as expressive as I need it and as precise and a surgical tool I required."
While he avoids such labels as "favorite," he admits to using this stock Fender American Professional Jazzmaster a good chunk of time while onstage. All his guitars on this run were using D'Addario custom strings (.010–.049) and he hammers away with Dunlop Orange Tortex .60 mm picks.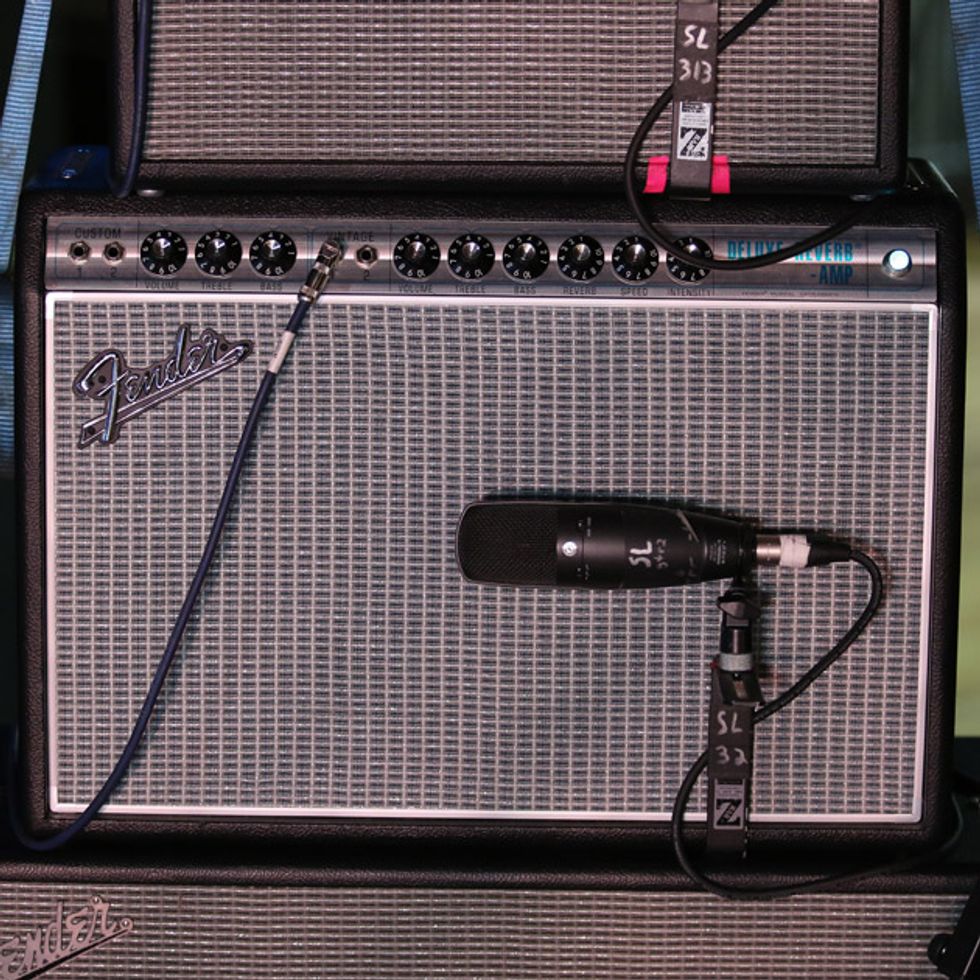 ---
Click below to listen wherever you get your podcasts:
---
D'Addario DIY Solderless Power Cable Kit: http://ddar.io/DIYPowerCables
---
---
---