As one half of a two-piece outfit, guitarist/vocalist Kevin McKeown shows how a few hollowbodies, Fender combos, and a packed pedalboard help him create a blues-rock ruckus.
Black Pistol Fire's lone axe man admits that this current main love on the road is this '90s Epiphone Casino. He's been gravitating towards this one because he loves how the stock P-90s howl. The only mod he's done to the instrument is placing the output jack on the guitar's top. All of McKeown's guitars use D'Addario EXL115 .011-.049 strings.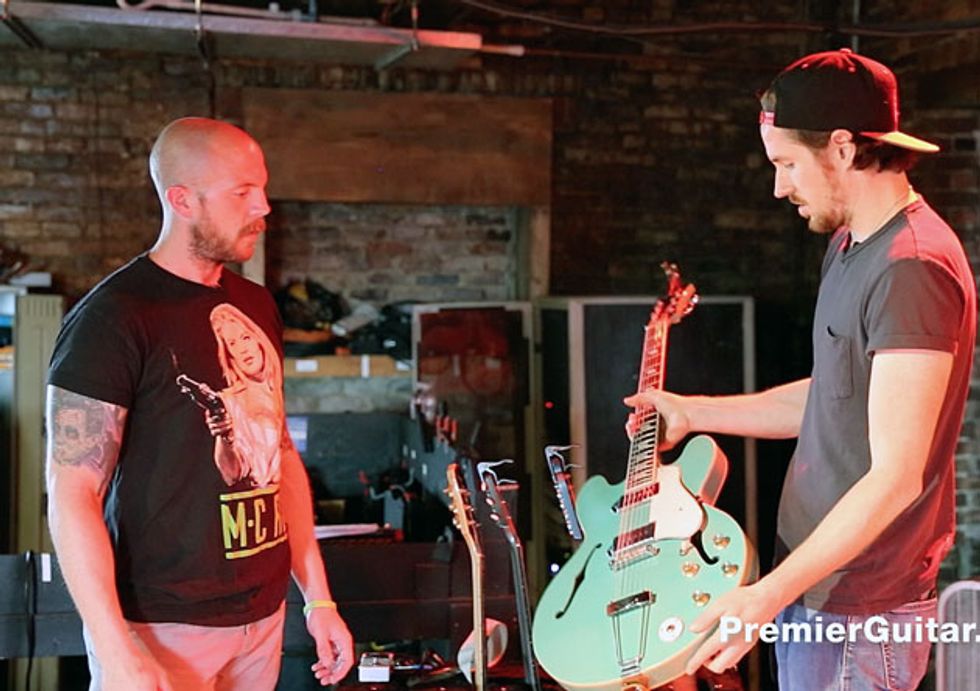 Click here, to win an Epiphone Sheraton just like Kevin's in Black Pistol Fire.