As one half of a two-piece outfit, guitarist/vocalist Kevin McKeown shows how a few hollowbodies, Fender combos, and a packed pedalboard help him create a blues-rock ruckus.
This Epiphone Sheraton was Kevin's first real guitar he bought with help of his dad in Toronto at Capsule Music. It was his longtime crush, but the years of touring and not wanting to damage it anymore, he relegates it to slide duty for "Crow's Feet."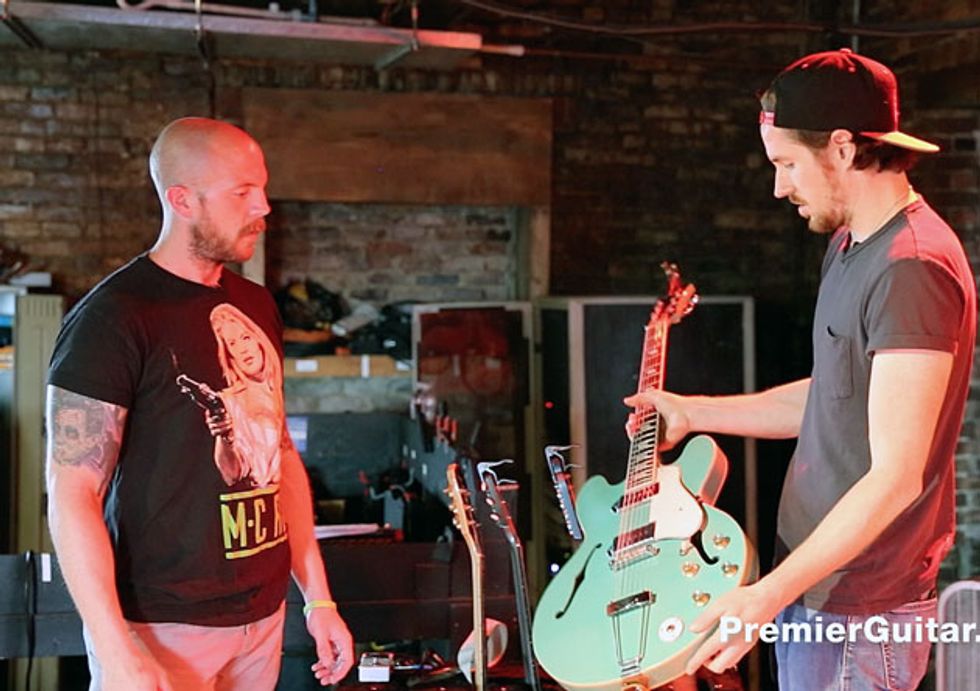 Click here, to win an Epiphone Sheraton just like Kevin's in Black Pistol Fire.