Solid-state bizarros, custom instruments, and shape-shifting digital dynamos power these lo-fi rockers' aural adventures.
Dr. Dog was officially started in the late '90s in Philadelphia, Pennsylvania, however their origins can be pinpointed years earlier when guitarist/vocalist Scott McMicken and bassist/vocalist Toby Leaman began writing original songs together in the eighth grade. Since then, they've released 10 albums, two live collections, started their own label (We Buy Gold Records), and even opened Mt. Slippery Studio in Clifton Heights, Pennsylvania.
Before the band's show at Nashville's Marathon Music Works in support of Critical Equation, the founding duo spoke about their stripped-down setups that force them to focus on playing with intention, delivering emphatic dynamics, and shattering their own gear myths.
Bassist and vocalist Toby Leaman has always been partial to J basses. Early on in the band's career, Toby was using a cheap J and had it stolen. Being resourceful with what funding he had, he opted to build his own from various parts from StewMac. The only thing he really wanted when compiling the various appointments was finding a very thin neck. At some point the J-style pickups were swapped out by a former tech (Toby is unsure of the models) and he replaced its original knobs with those from his Orange OB1-500. Other than that, it's been the same go-to beast for nearly 20 years.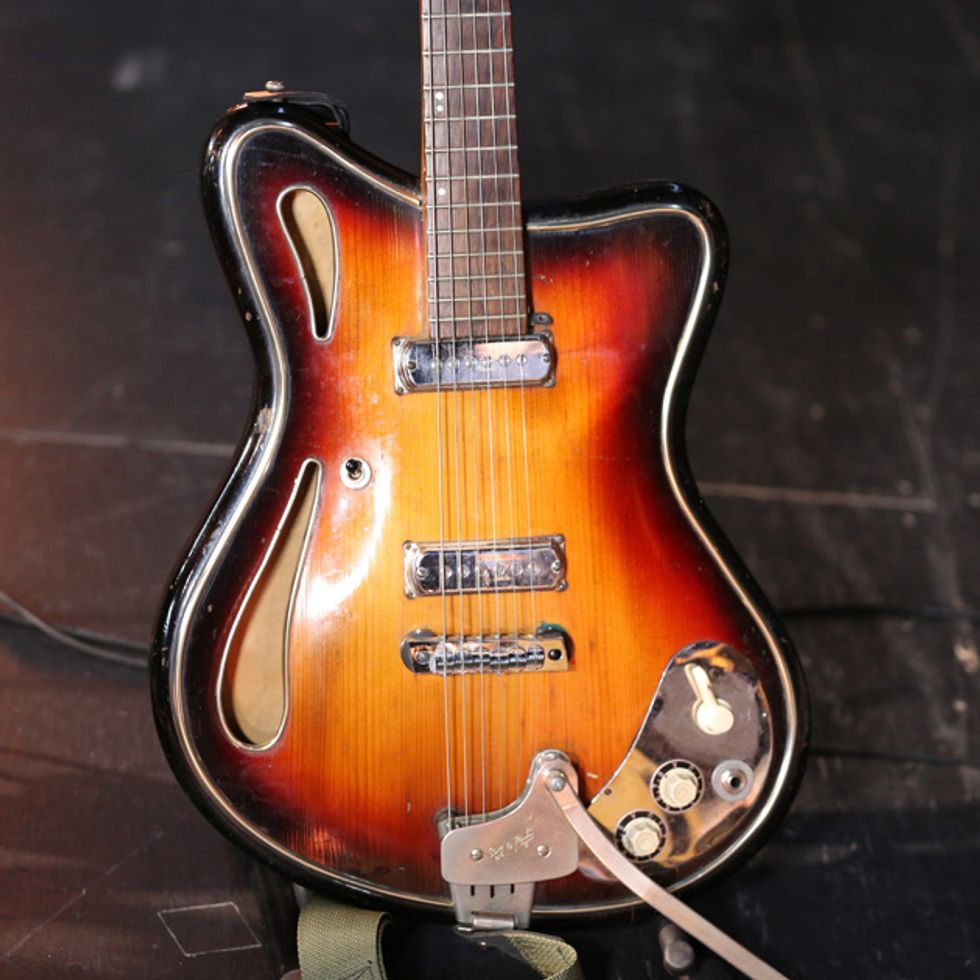 He is open to change and forcing himself to acclimate to a "foreign-feeling instrument", Scott McMicken couldn't hit the road without something light, airy, and ready to feedback at any given step or twist. This curvaceous semi-hollow number is a Hopf Saturn 63. To his knowledge, the guitar is completely stock other than minor repair and maintenance.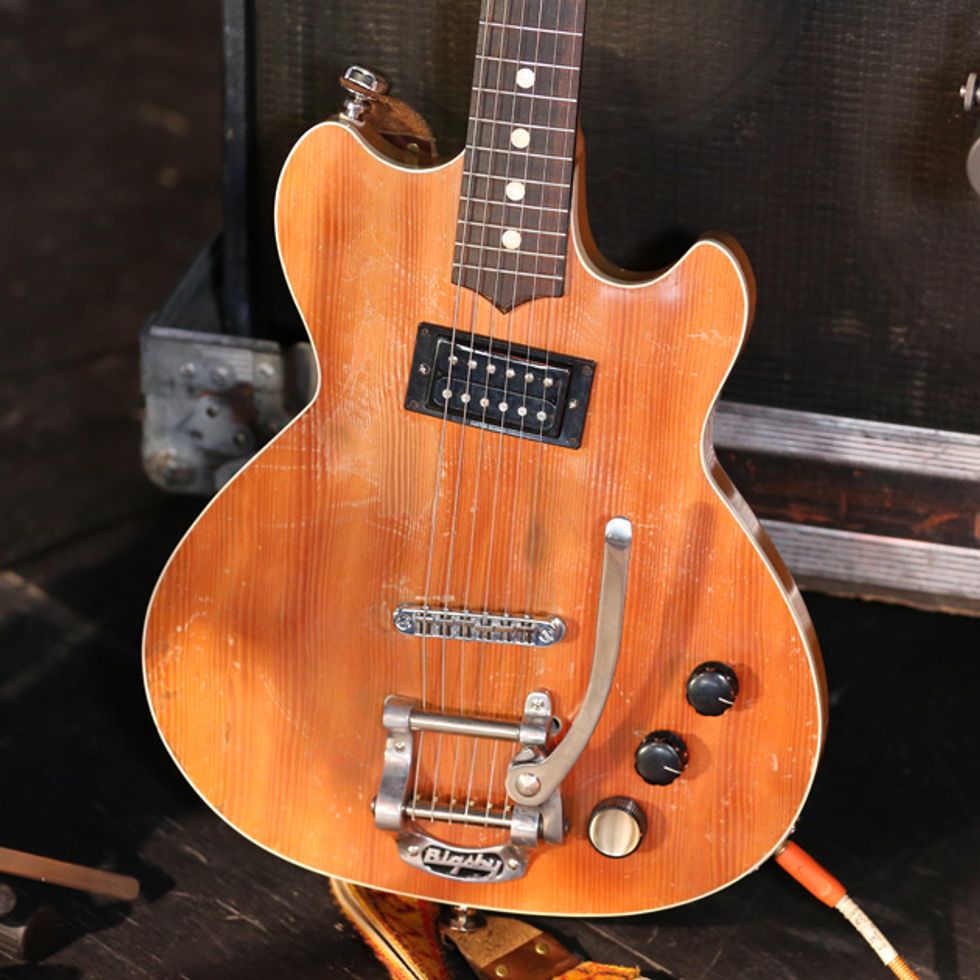 Scott McMicken loves a lively guitar. Because of this, he's spent most nights with a varying combination of a Fender Coronado, Epiphone Sheraton, and since 2014, his black-eyed bestie—a Silvertone 1446. This tour saw the black bomber left back at home, as Scott was looking to push his playing in a different, more expressive direction, and he thought taking the above solidbody—a Lil Trees Tall Friend—would provoke a positive reaction. Some specifics about the model include a swamp ash body with an arched Douglas fir cap (and contoured back), mahogany neck, rosewood fretboard, and a 24.9" scale length. While Scott can't recall the pickup installed in this Tall Friend, the most notable features in this guitar have to be the control knobs—one is a master volume, but the two matching knobs are treble and bass. Scott really likes how these controls enable him to slightly dial back his drive and fuzz for nuanced, articulate sounds when he's not looking to roar.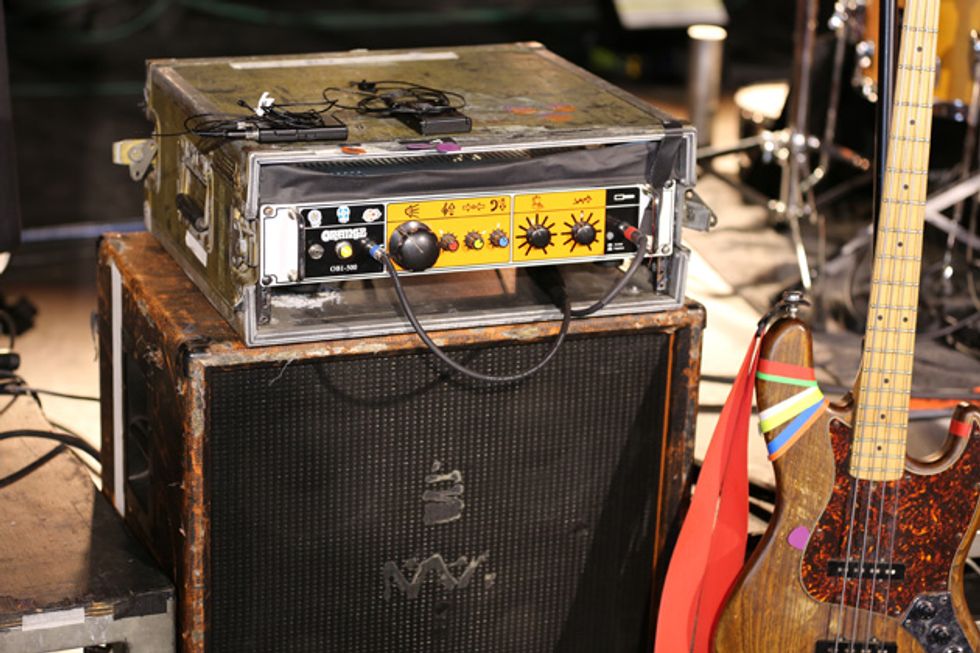 Toby Leaman has entrusted his live tone to Orange for most of his Dr. Dog days. He has been using a 1000-watt Orange head, but that had been discontinued and repairing it became too costly. He was then turned onto the OB1-500 that offered him a footswitchable distortion sound that alleviated the need for any pedalboard (other than a tuner and A/B box). The band's FOH engineer takes a DI signal from the stage and Leaman uses this unknown 4x10 for stage sound.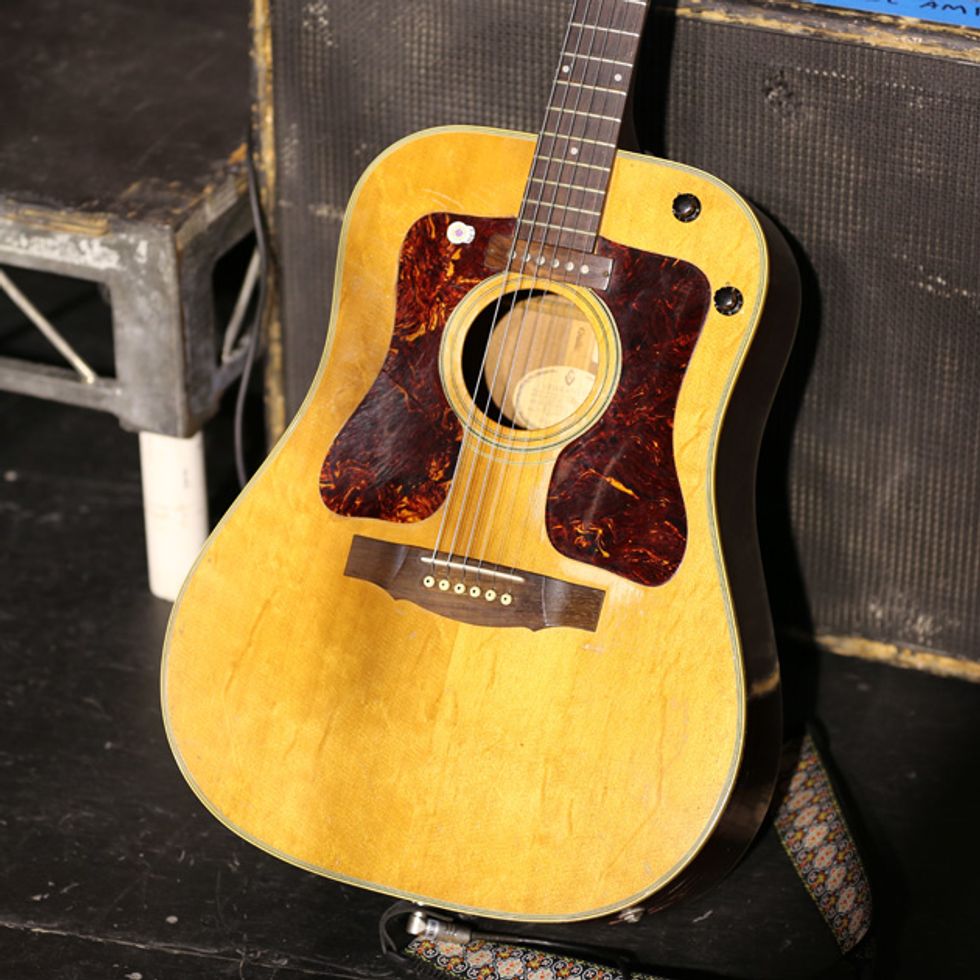 When he gets a few moments to step out and lead the band on acoustic for jams like "Broken Heart," Toby Leaman strums on this Guild D-40.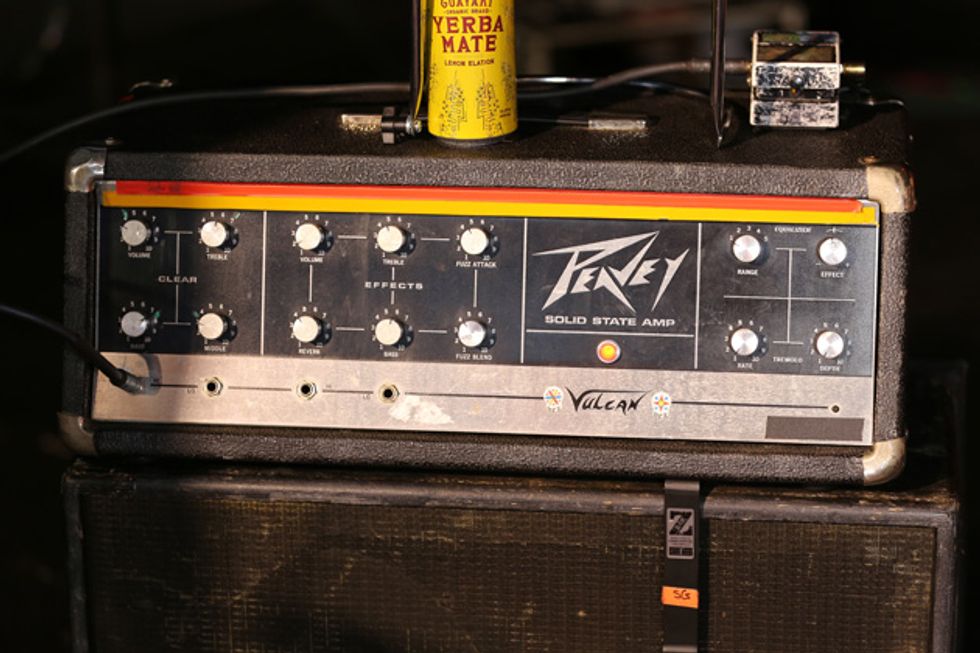 Always looking for a clean, high-headroom amp, Scott McMicken hasn't found anything purer, or robust as this handwired solid-state Peavey Vulcan. During the Rundown, Scott mentions that he believes this might be from the first run of the amp as it was the company's test drive into solid-state designs. He suggests that Hartley Peavey could've made this god of fire.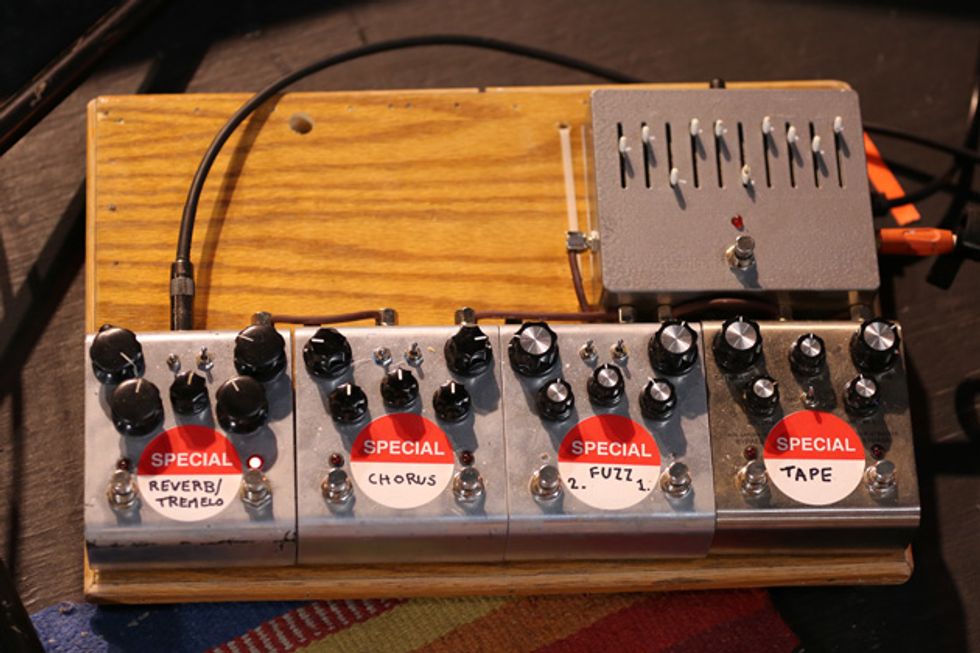 No, Scott McMicken isn't big-timing us by painting over his pedals, he just opted for a clean look. For inquiring minds, the top right is an Electro-Harmonix Micro Synth, and those pedal gurus will quickly recognize the bottom row as Strymon stomps (L to R: Flint, Ola, Riverside, and Deco).
---
Click below to listen wherever you get your podcasts:
---
D'Addario XT Strings:https://www.daddario.com/XTRR
---