Rig Rundown: Esmé Patterson
The up-and-coming singer-songwriter discusses her penchant for cheap guitars, her favorite ESP Ron Wood T-style, and the boutique-stocked pedalboard she built with her dad.
The backup guitar is a Squier Strat with a matching red headstock purchased for $100 in Portland, Oregon, at Trade Up Music.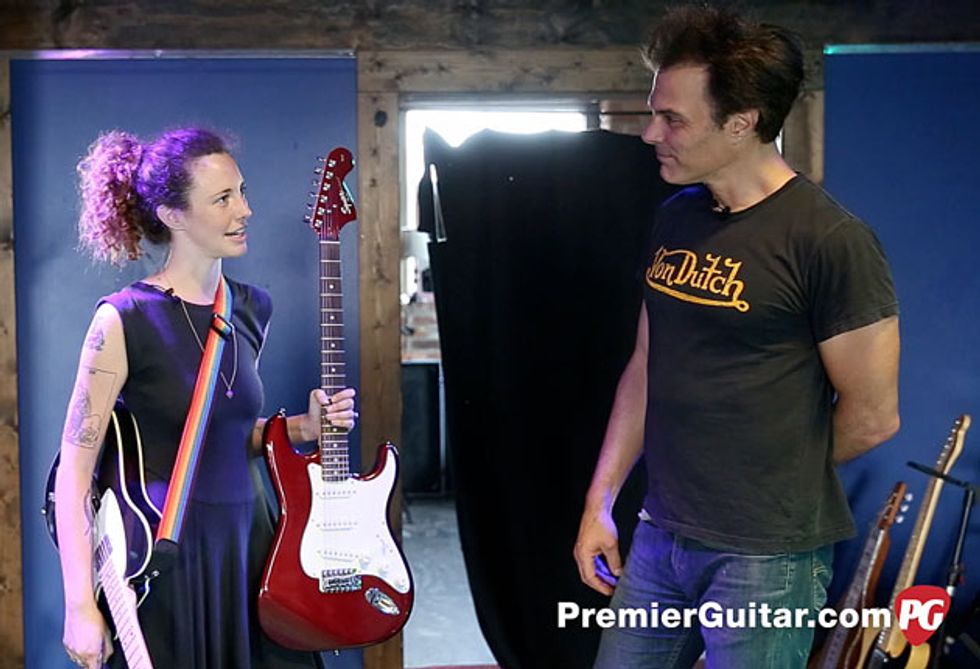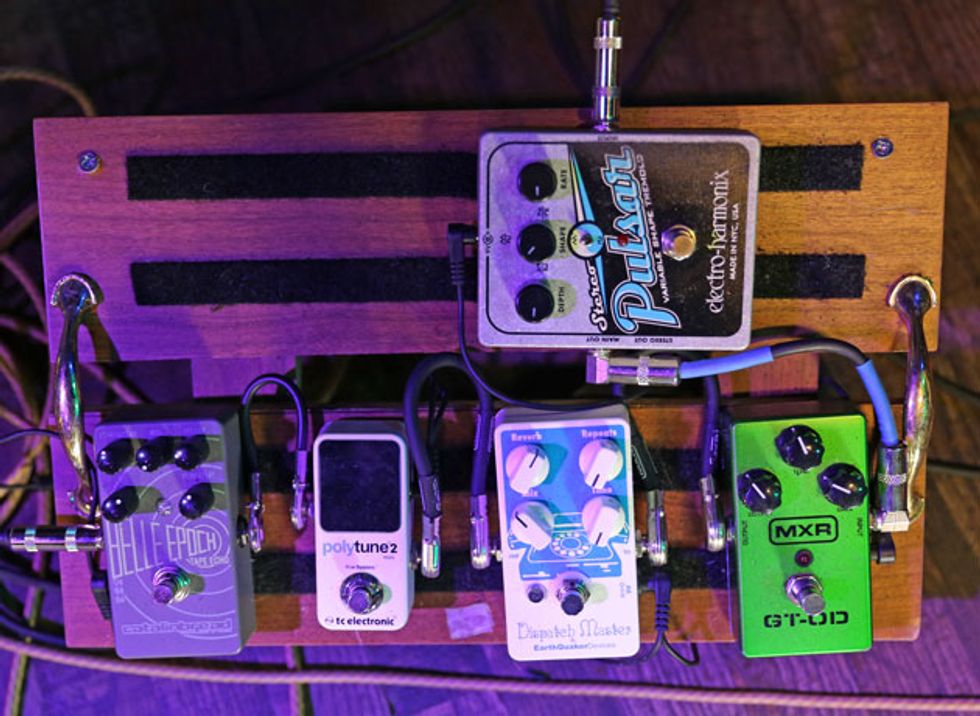 Click here, to win an EarthQuaker Devices' Dispatch Master just like Esme's.

Click below to subscribe to our weekly Rig Rundown podcast: