Rig Rundown: Mt. Joy's Sam Cooper
"Astrovan" took him from lawyer to soulful indie-pop headliner on the back of his rewired, ragged '69 Jag and a bed of shimmering 'verbs and reversed delays.
Facing a mandatory shelter-in ordinance to limit the spread of COVID-19, PG enacted a hybrid approach to filming and producing Rig Rundowns. This is the ninth video in that format, and we stand behind the final product.
Starting all the way back in high school near Philadelphia, the friendship between Mt. Joy guitarist Sam Cooper and singer/guitarist Matt Quinn was established over writing and performing music. (The band is named after the Valley Forge lookout point used during the American Revolutionary War.) Their separate collegiate paths (shaping them both into lawyers) took them apart. However, remote collaborations kept the music flowing and fastened the bond.
Between lectures Quinn was penning lyrics and playing solo gigs, while Cooper was woodshedding scales and sharpening his voice on guitar. Normal 9-5 jobs and civilian life seemed to be their destiny. Then Sam moved to L.A. (reuniting him with Matt) detouring the dull life. Not knowing anyone in the city, he turned to his musical brother and the duo (alongside future bandmate/bassist Michael Byrnes) worked out a collection of ideas that would be self-released under the Mt. Joy name.
Unknowing to them, bluesy-folk anthem "Astrovan" was touted and shared on several 2016 playlists that skyrocketed Spotify fans in just a few months. In total, they dished out four self-released songs ("Sheep," "Cardinal," and the windows-down, road-trip favorite "Silver Lining"—landing them a No. 1 on the Billboard Adult Alternative Songs chart and over 100 million plays). The decision to chase music was made and the briefcases were closed.
The trio added Sotiris Eliopoulos (drums) and Jackie Miclau (keyboards) and fleshed out nine more songs to round out their eponymous 2018 debut. After burning through the American festival circuit, opening a U.S. tour for The Head and the Heart, and headlining a club run, the indie poppers headed north to Portland to record with producer Tucker Martine. Their sophomore album Rearrange Us refined their catchy, hypnotic vibes with psych garnishes and was just introduced in June 2020.
On the heels of a fresh collection of jams, Cooper virtually welcomes PG's Chris Kies into his home for an enlightening conversation that covers quick transformation from lawyer to rocker when "Astrovan" blew up (and all the woodshedding that preceded it), explains how onstage anxiety that provoked him to rewire his '69 Jag, and details his use of reverse delays and oversimplification of the powerful H9.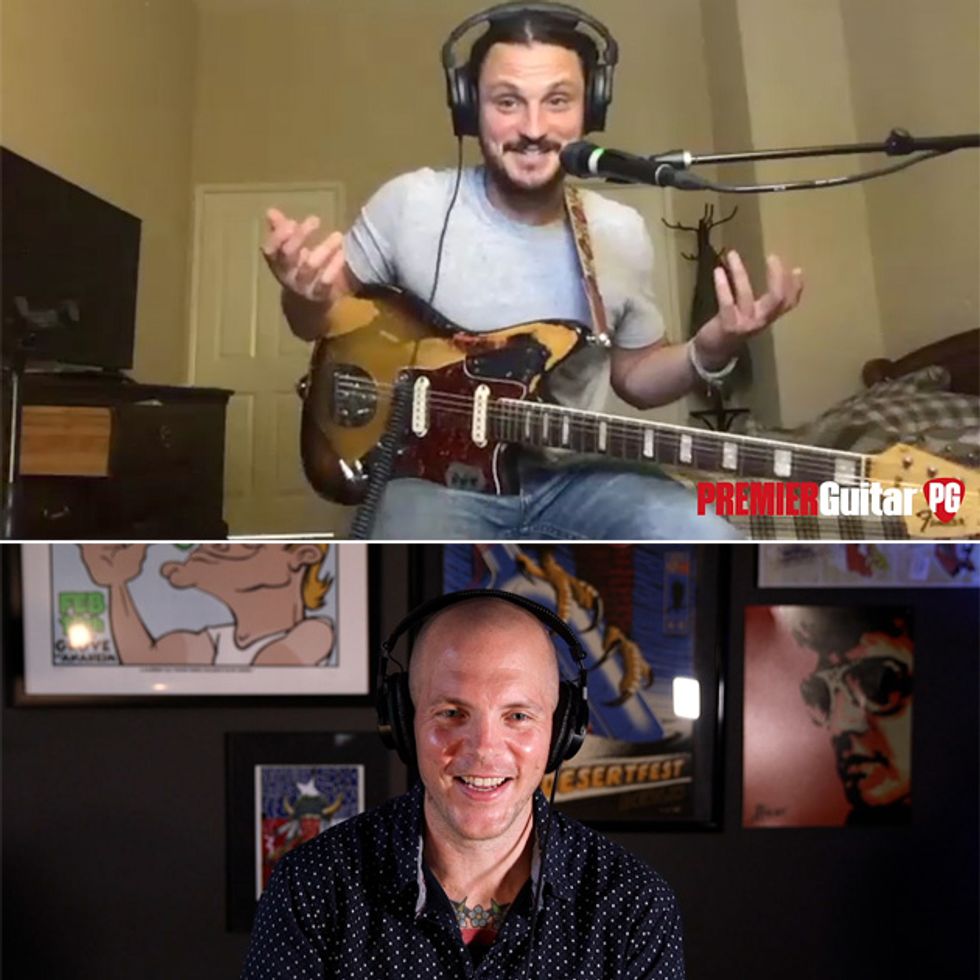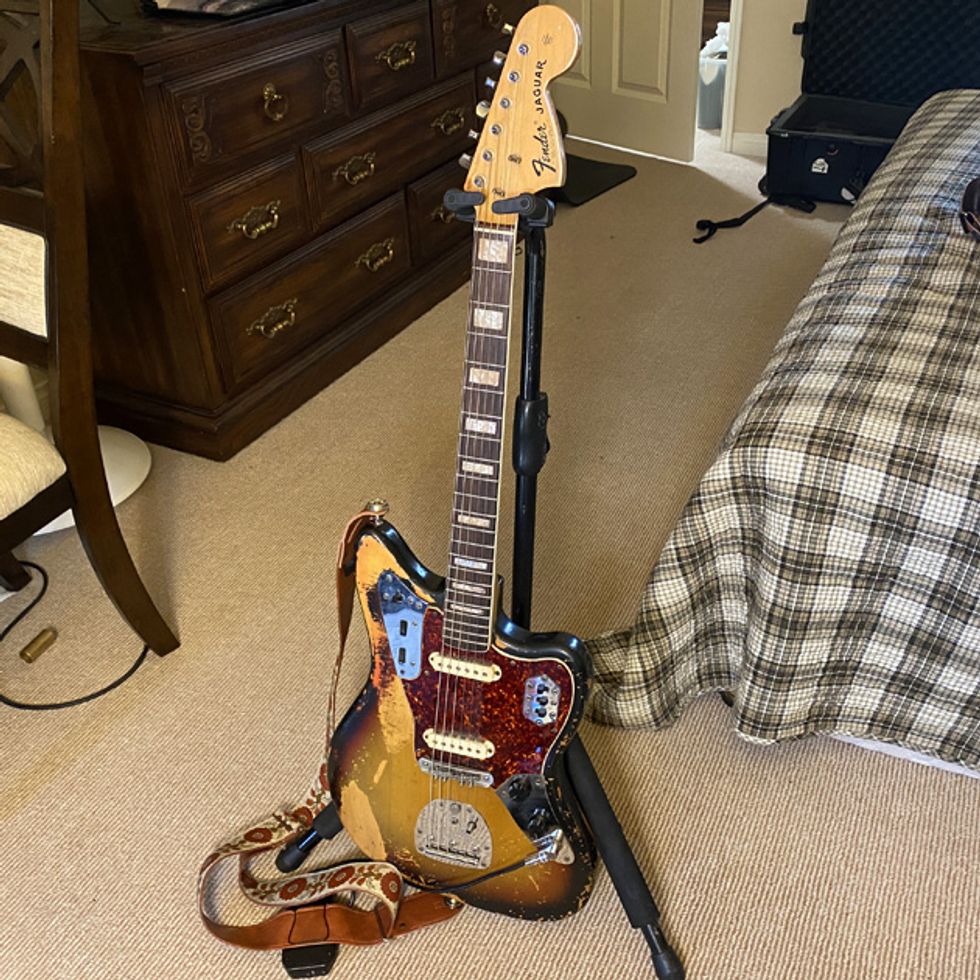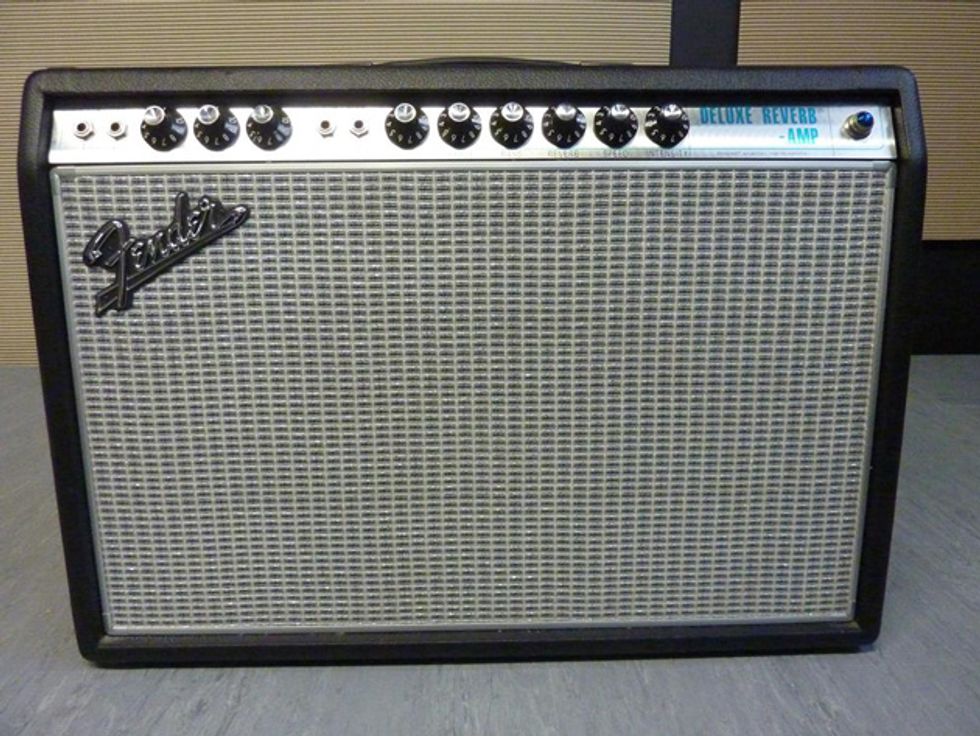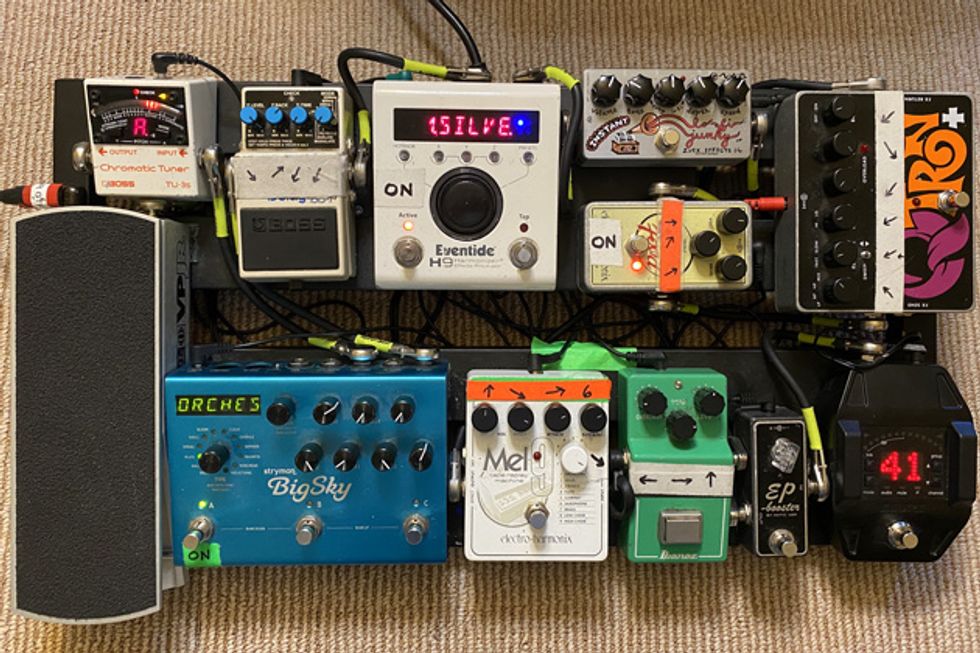 ---
Click below to listen wherever you get your podcasts:
---
---
---