Rig Rundown: Nine Inch Nails
Robin Finck and Alessandro Cortini create the perfect drug for NIN fans with a bevy of heavy-hitting custom guitars and basses and a high-tech hybrid setup that marries digital with analog.
This Ibanez AZ Prestige is tuned to drop D and has a tapered neck, which is Alessandro Cortini's preference. It's a stock model except for the Sustainiac and a piezo pickup, which he employs on "Somewhat Damaged" and "The Becoming." He had a tremolo installed as well.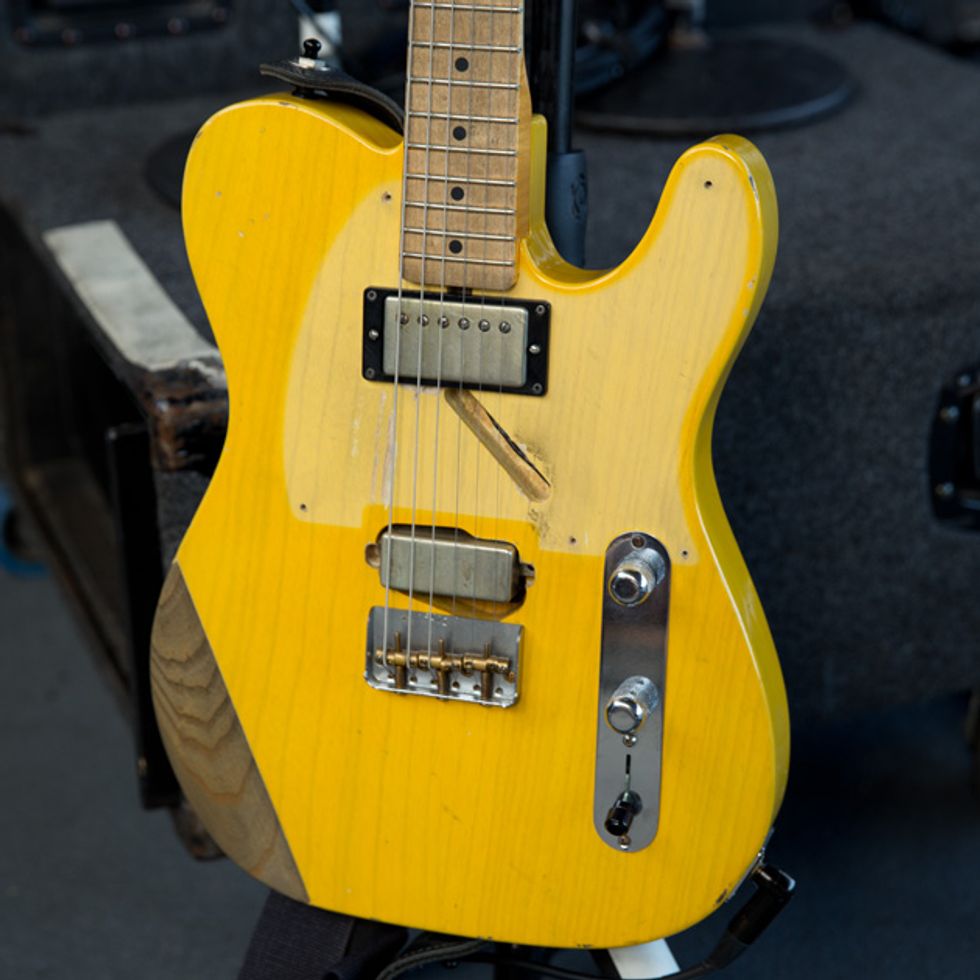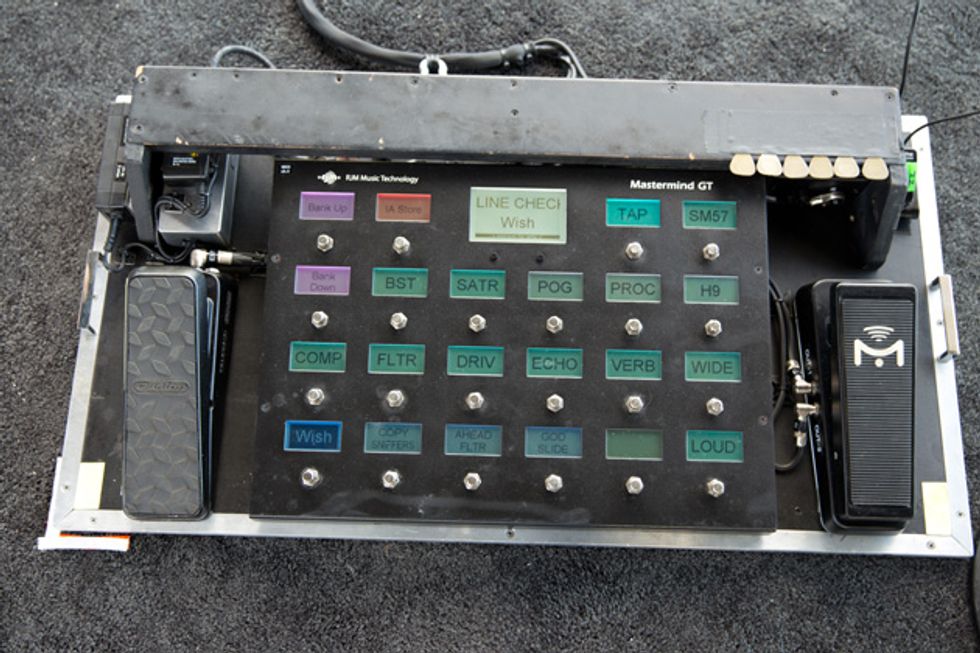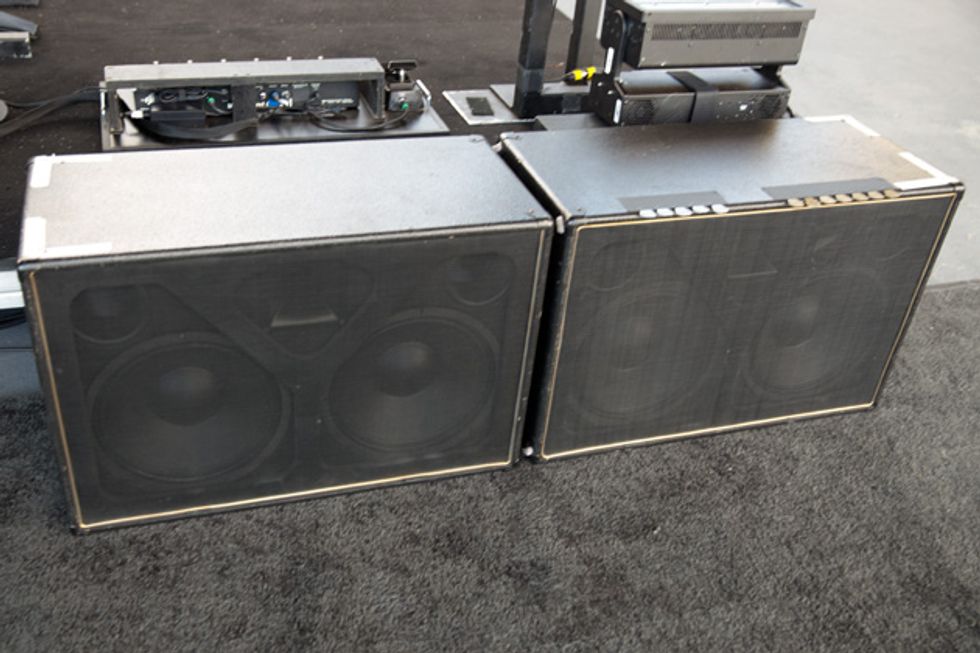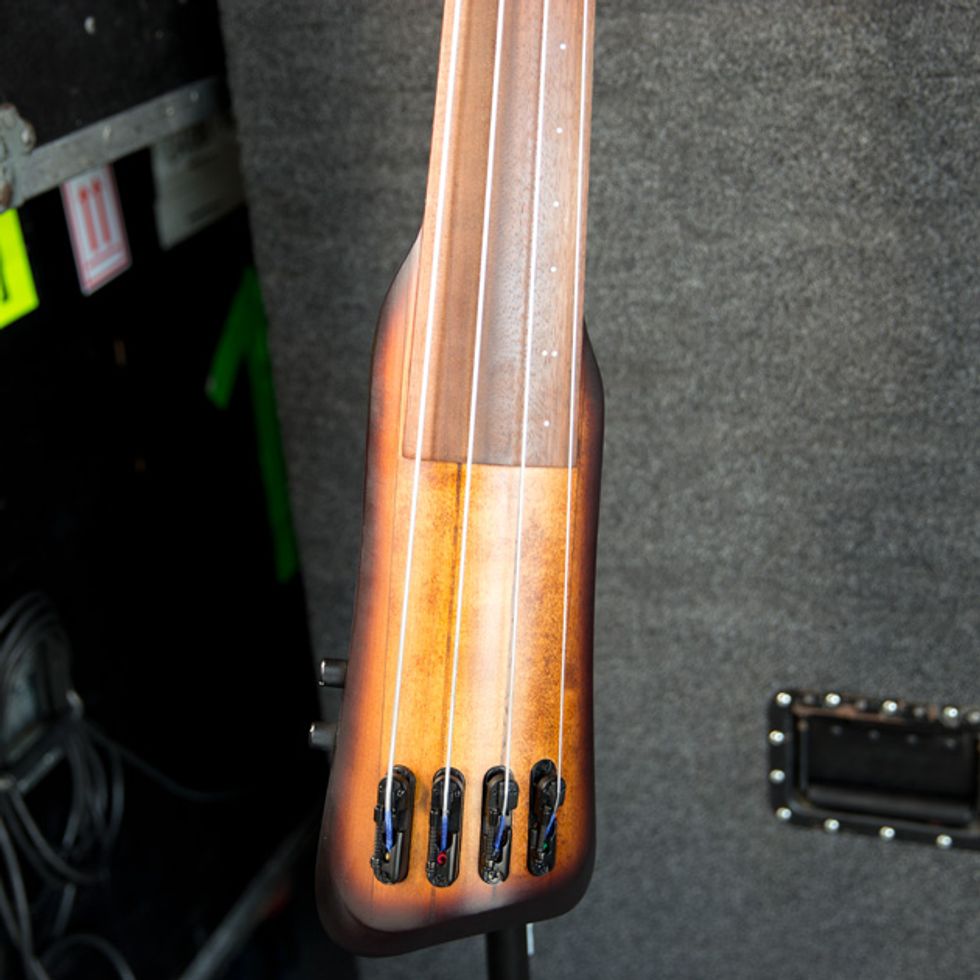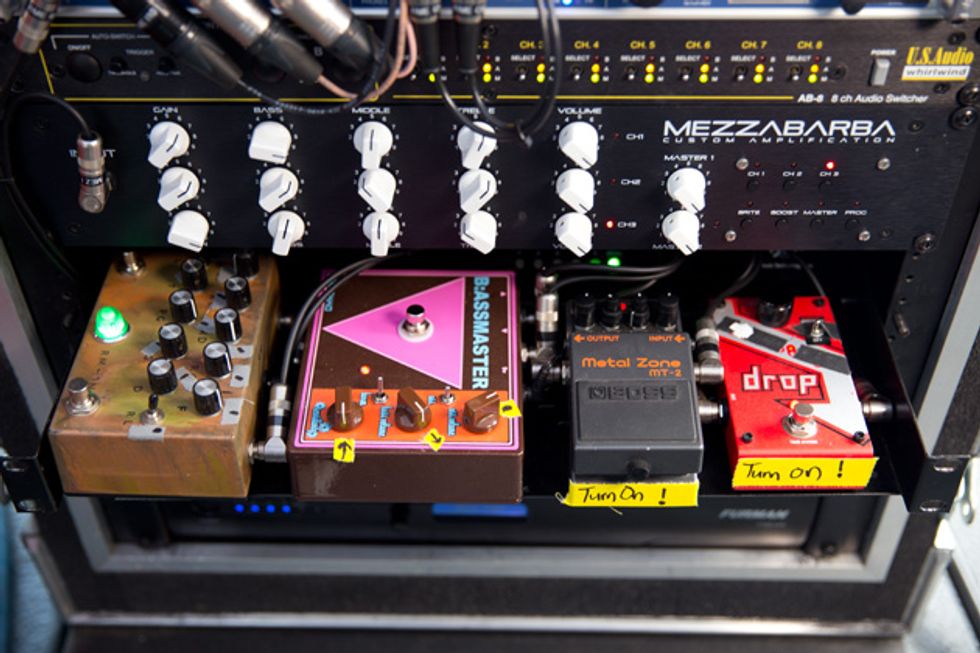 Click to subscribe to our weekly Rig Rundown podcast:

 
---
---