James Holmström, Zia McCabe, and Courtney Taylor-Taylor show off some of the most jaw-droppingly unique custom and rare vintage axes we've seen in ages.
Courtney Taylor-Taylor tours with not just one, but two, extremely rare and nearly identical 1967 Olympic White Fender Coronados. Both are strung up with Ernie Ball .010–.052 strings.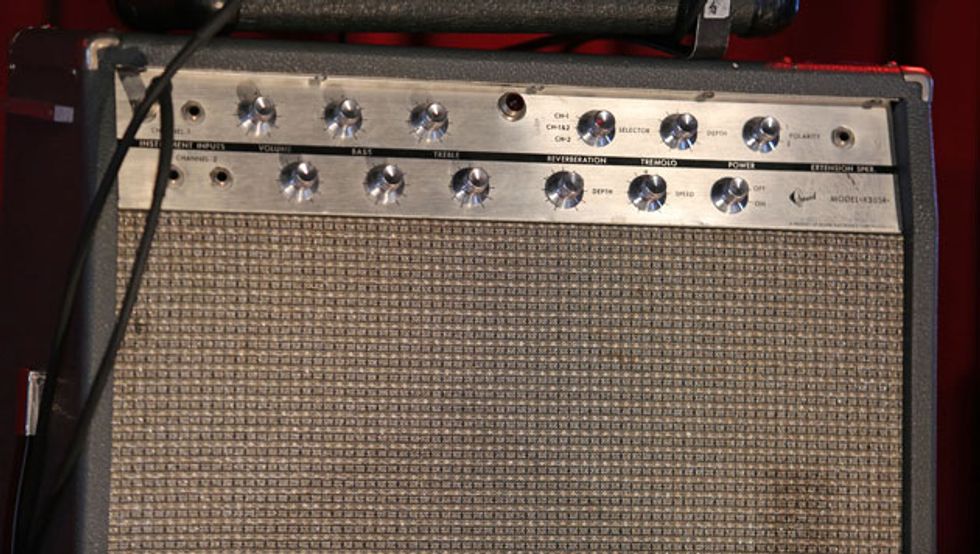 Click here to enter to win 1 of 2 Malekko Pedals—Charlie Foxtrot and The Dandy Warhols Distortland—courtesy of Malekko and the Dandy Warhols.

Click to subscribe to our monthly Rig Rundown podcast: