Rig Rundown: Toto's Steve Lukather
The top-shelf guitarist pulls back the curtain on the high-power amps, signature guitars, and boutique pedals he uses to power his live show.
Lukather's effects are split between two pedalboards. One holds effects that run in front of his amp, and the other features pedals that are routed through its effects loop. The first board features an Xotic SP Compressor, an MXR Uni-Vibe, a ToneConcepts The Luke, an RJM Music Tone Saver buffer, a DigiTech HardWire HT-6 tuner, a Boss FV-500L volume pedal, a Vertex Axis Blackout wah, a T Jauernig Electronics Bombastortion, a JAM Pedals WaterFall, and a Strymon Lex.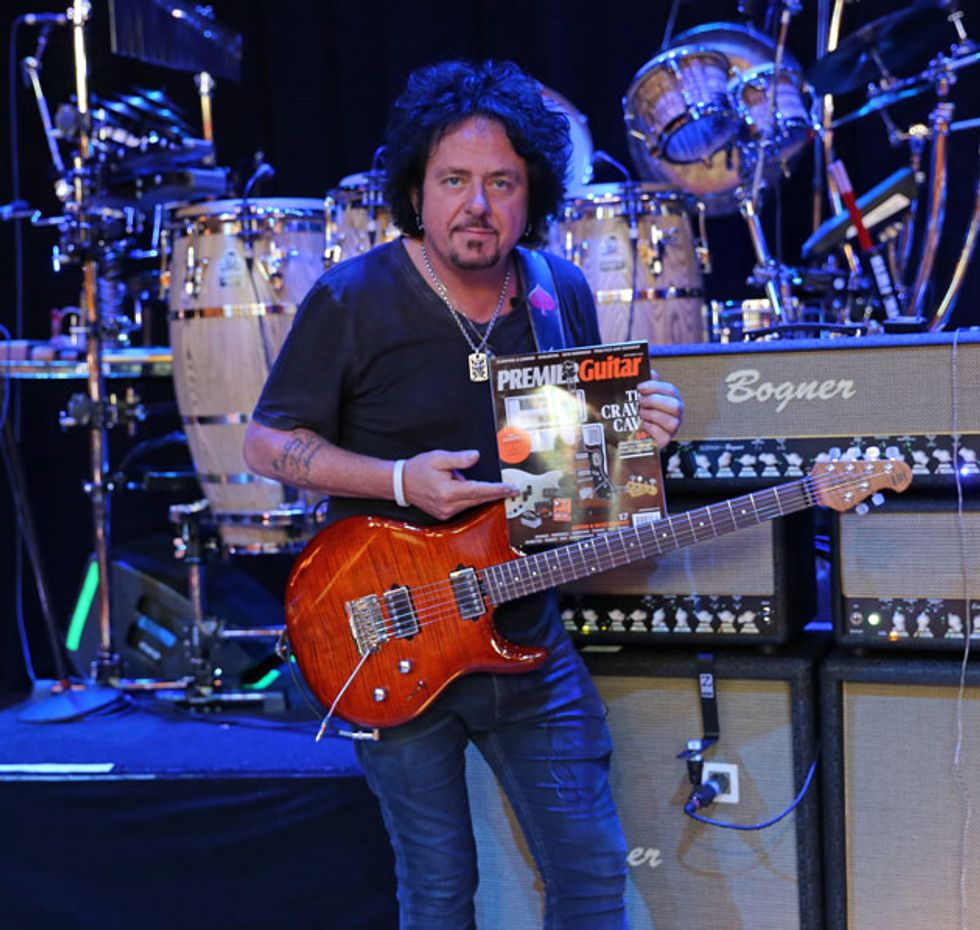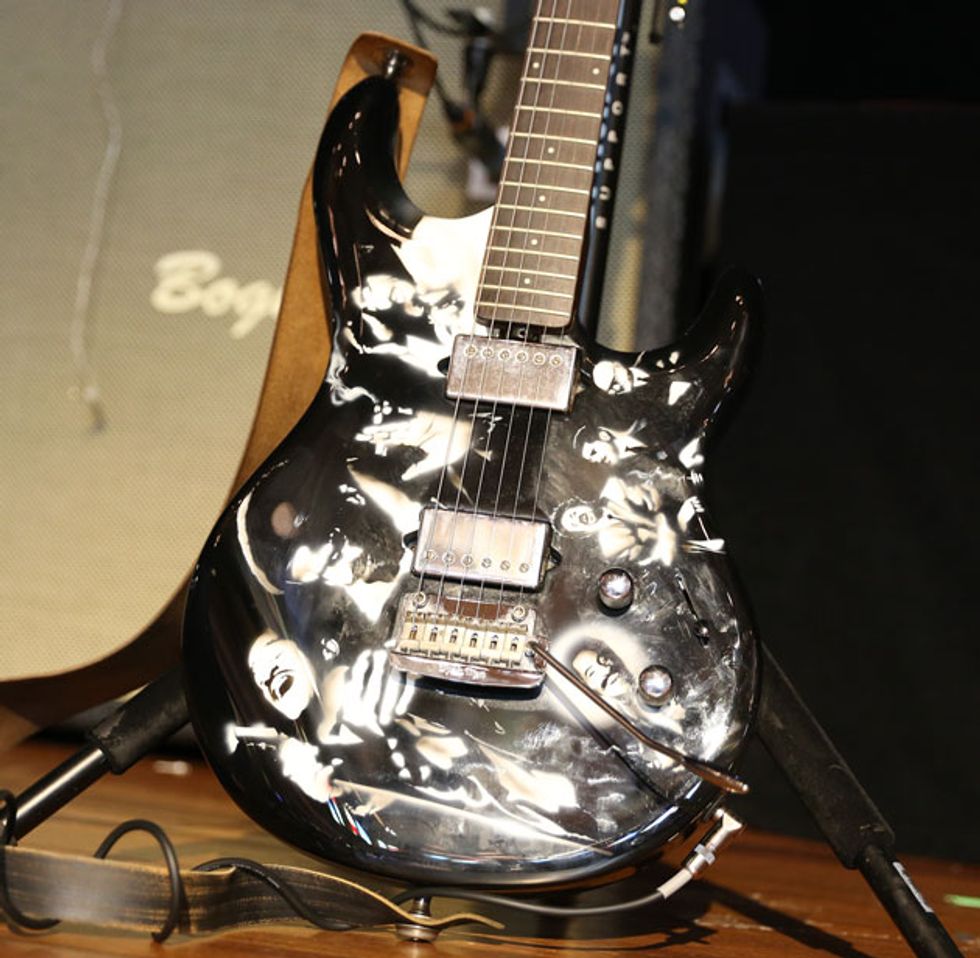 Click to subscribe to our monthly Rig Rundown podcast: