Show Us Yours: Reader Pedalboards Part 2
Another eye-popping gallery of pedalboards, submitted by PG readers.
Baltimore, Maryland, guitarist Spencer Cox runs his Boss TU-2 into a DigiTech Whammy, and a Dunlop wah before reaching what Spencer calls his Boss "warp effects": A BF-2 Flanger, a PH-3 Phaser, and CE-5 Chorus Ensemble. Next comes a DOD Gonkulator and a Soviet Big Muff Pi, both of which Cox uses as gain stages to add color when his Peavey Classic 30 amp is set on dirty. Rounding out this board is a Morley Optical Volume Pedal and a Boss DD-7, with a momentary footswitch serving as a tap-tempo control.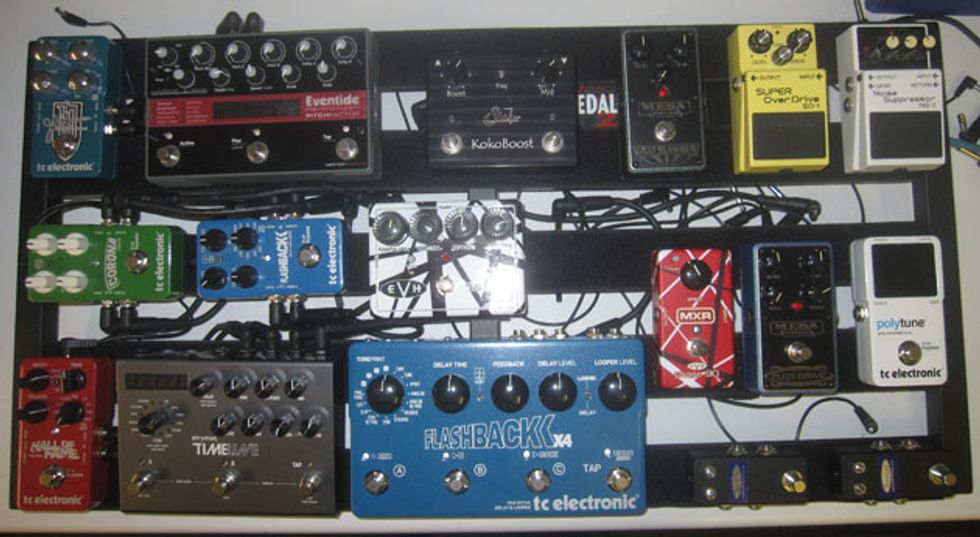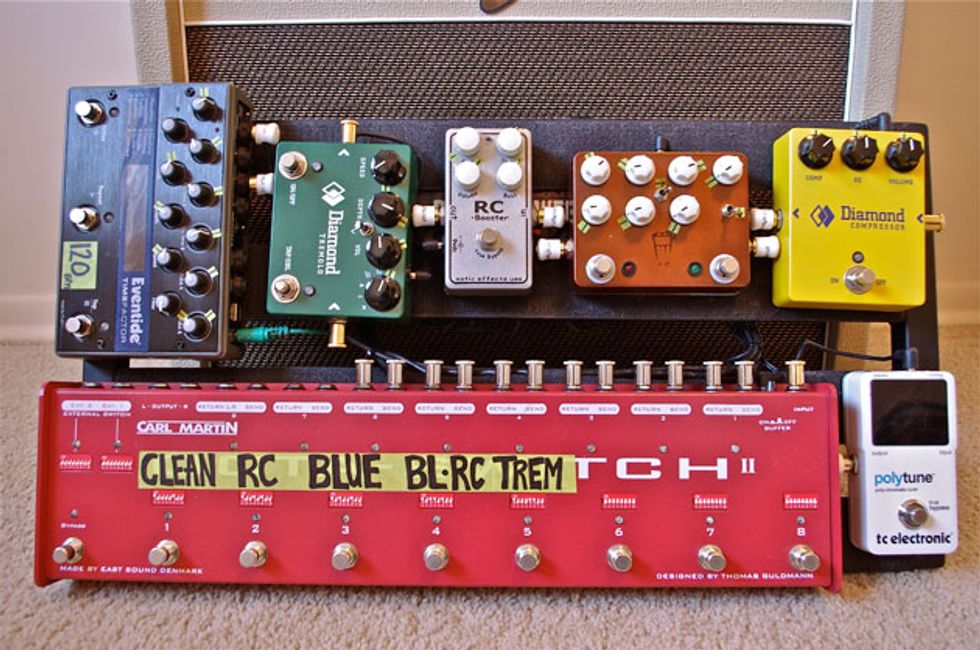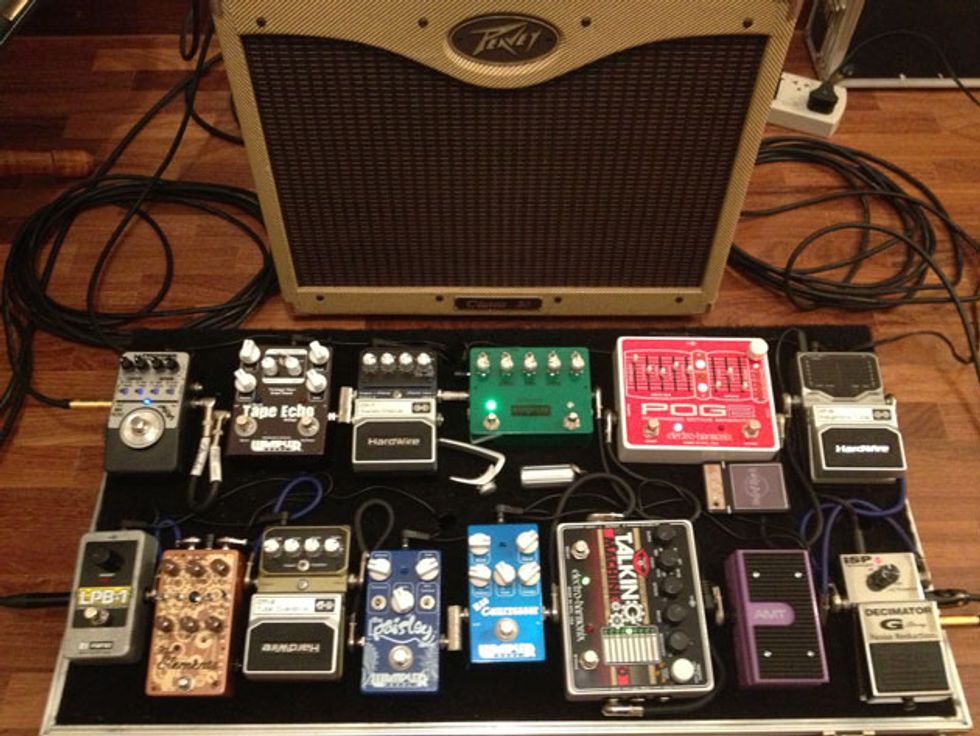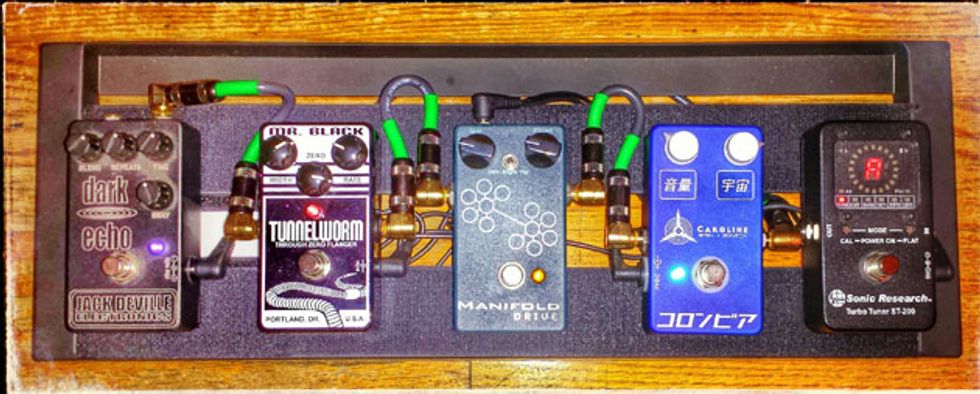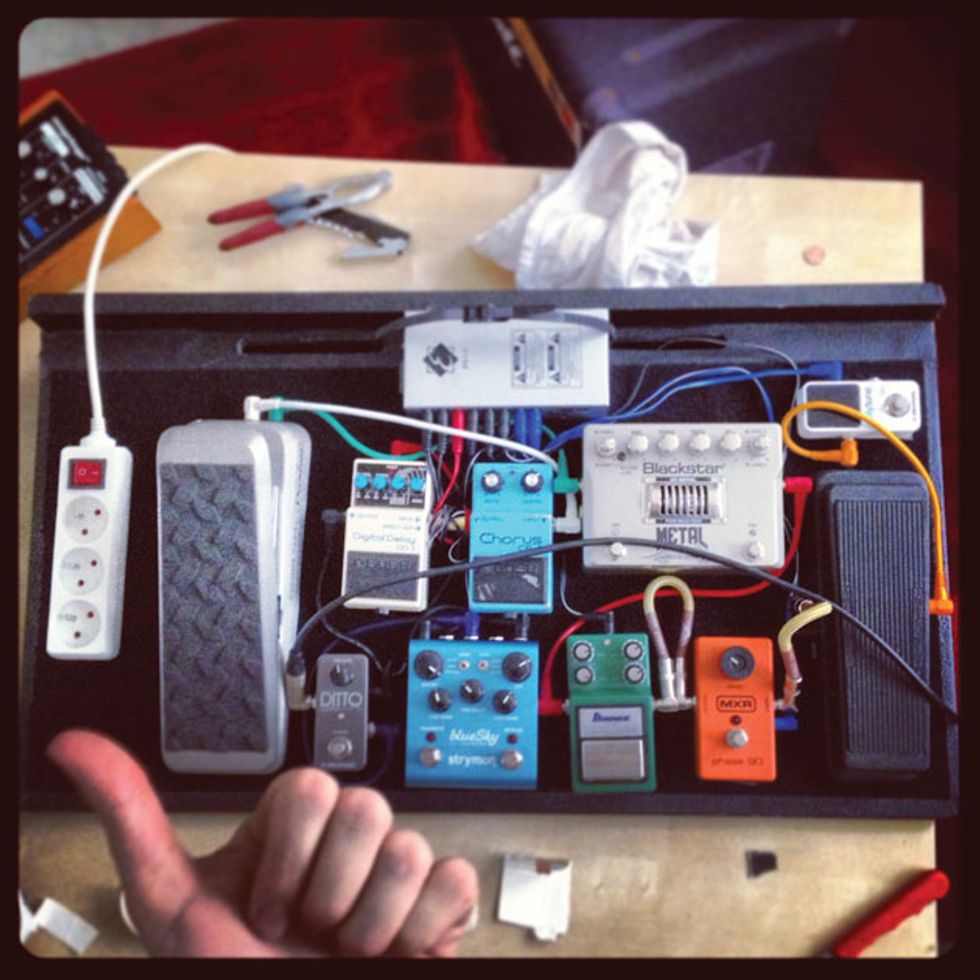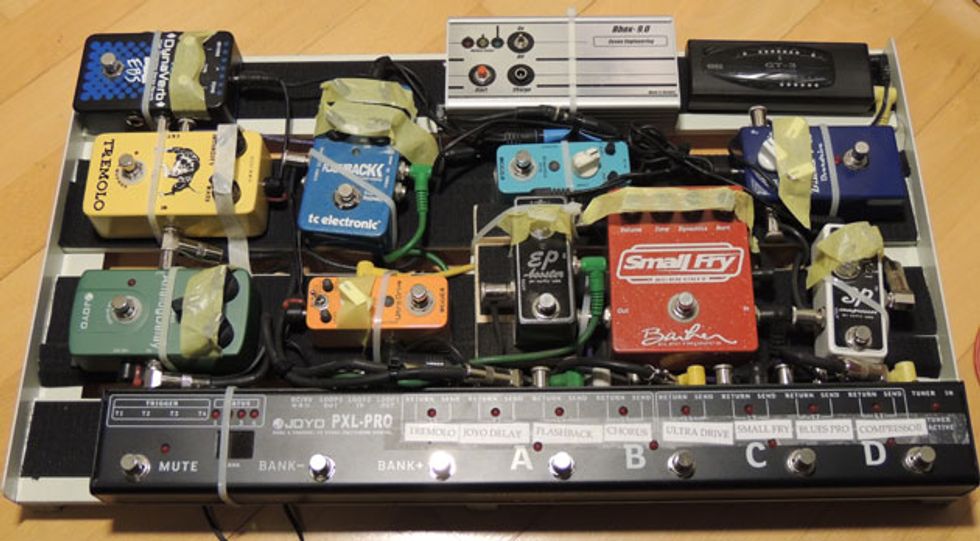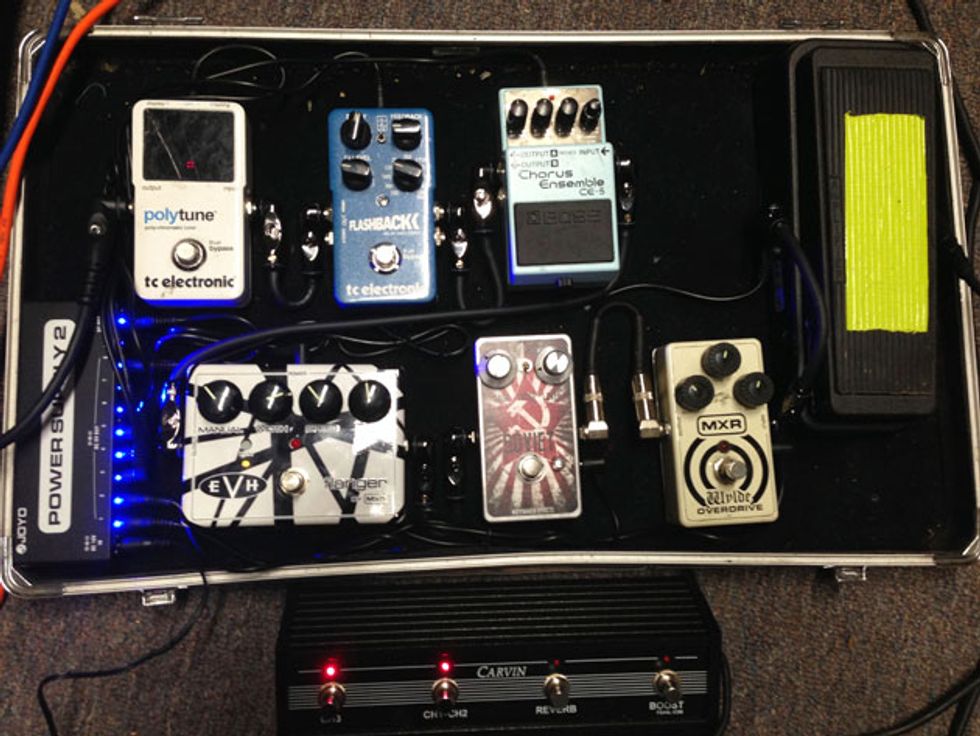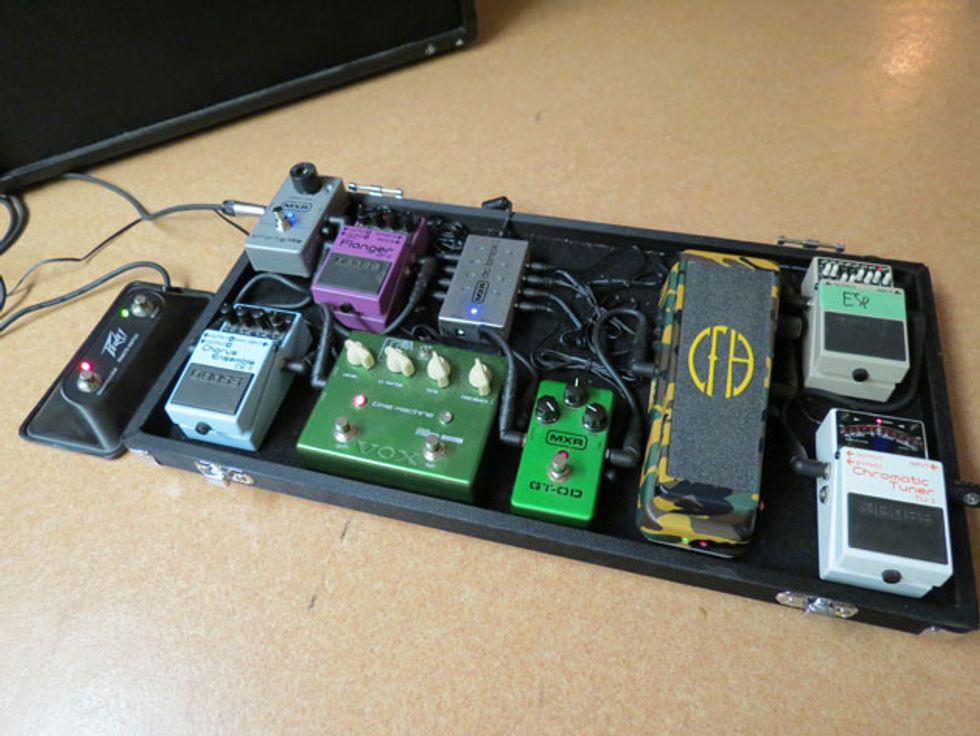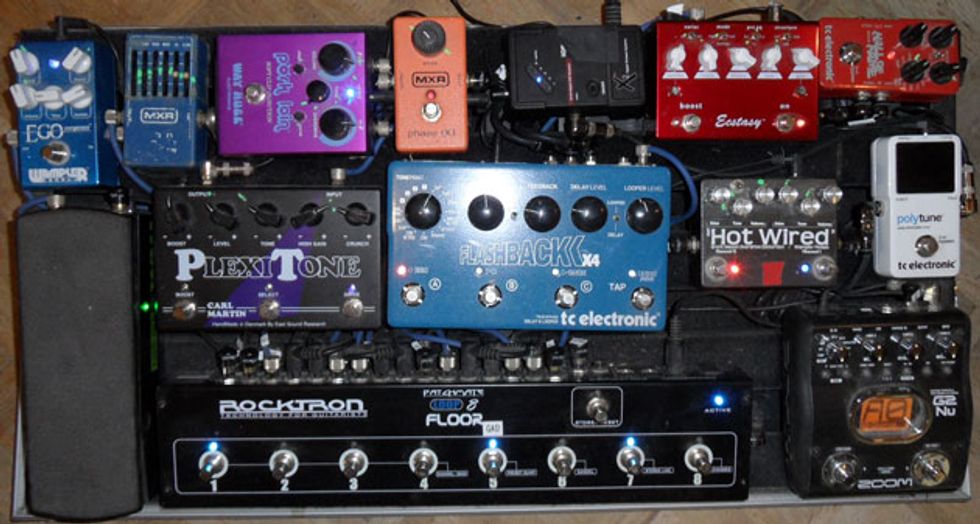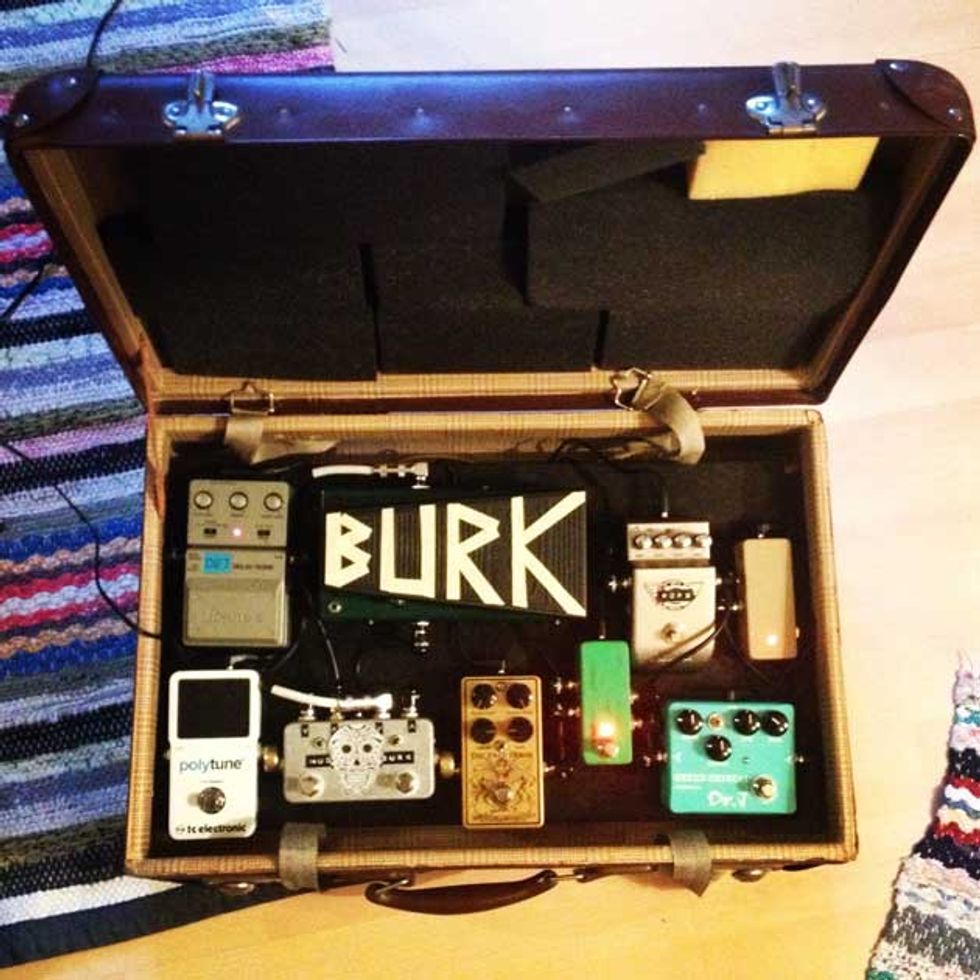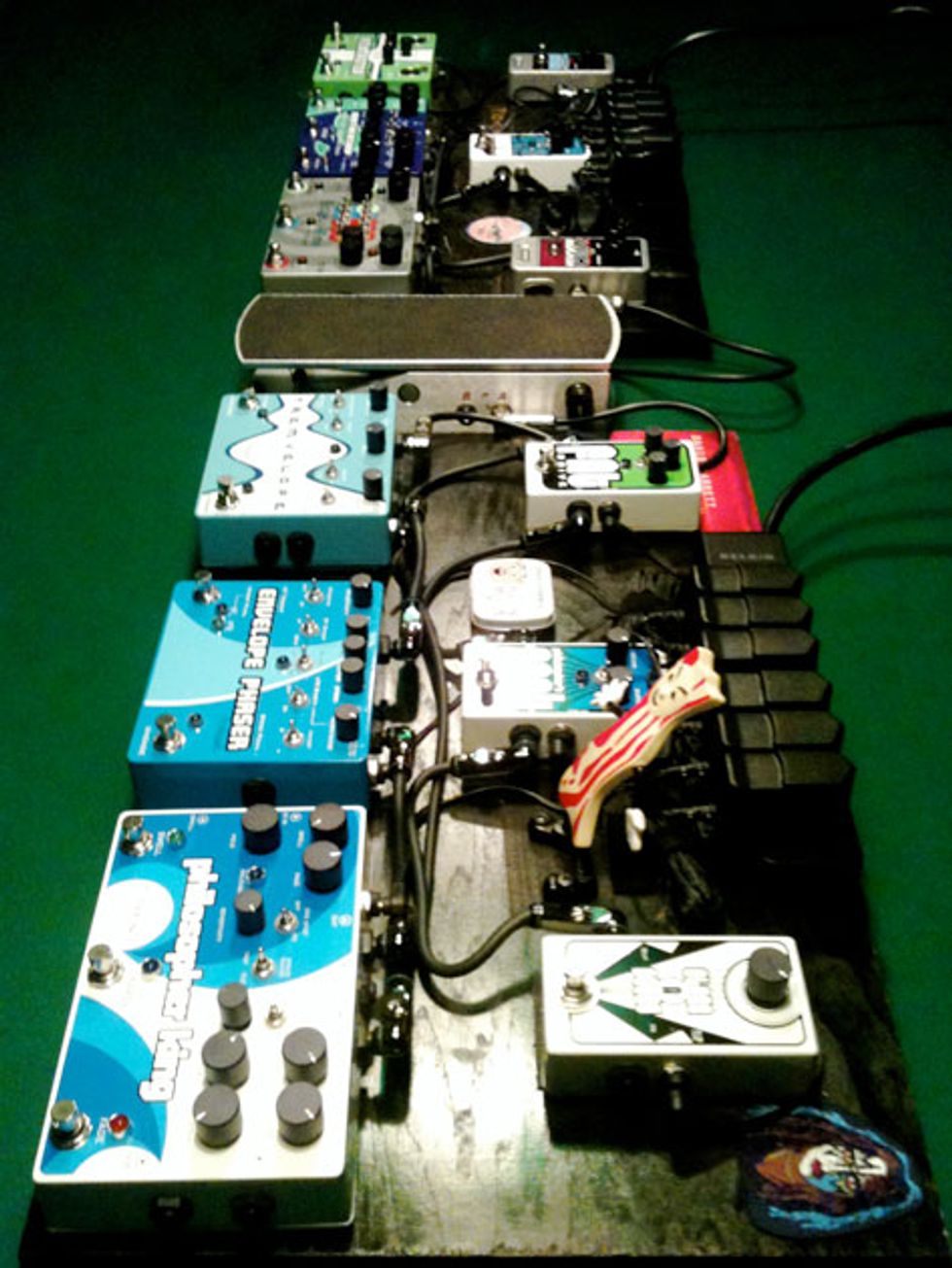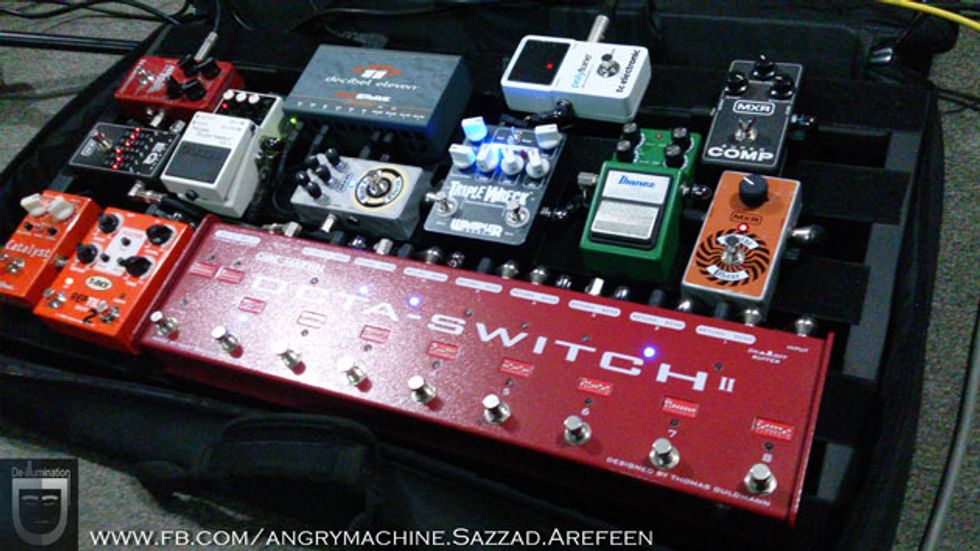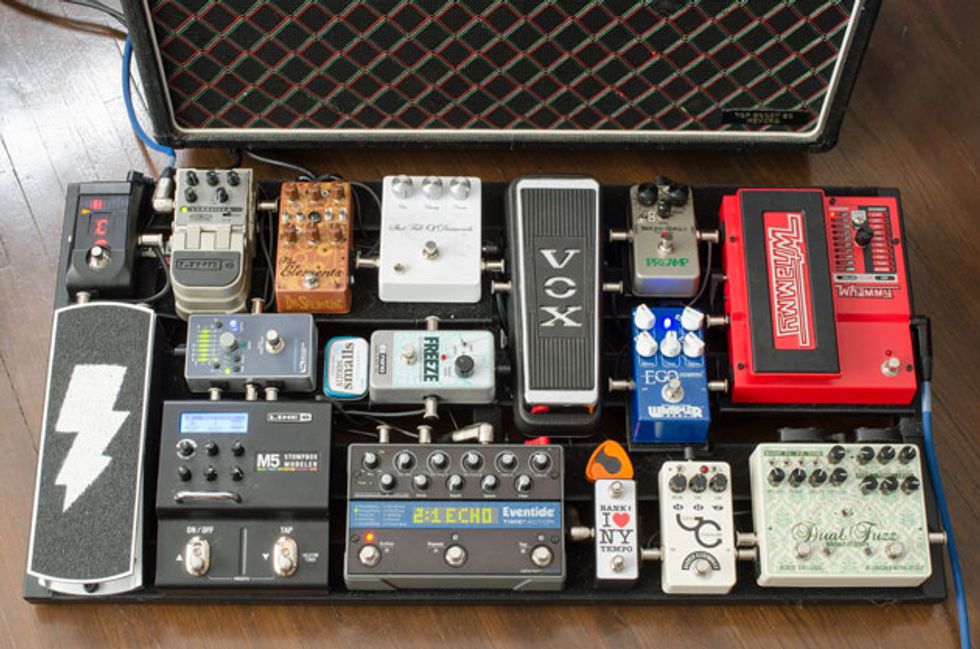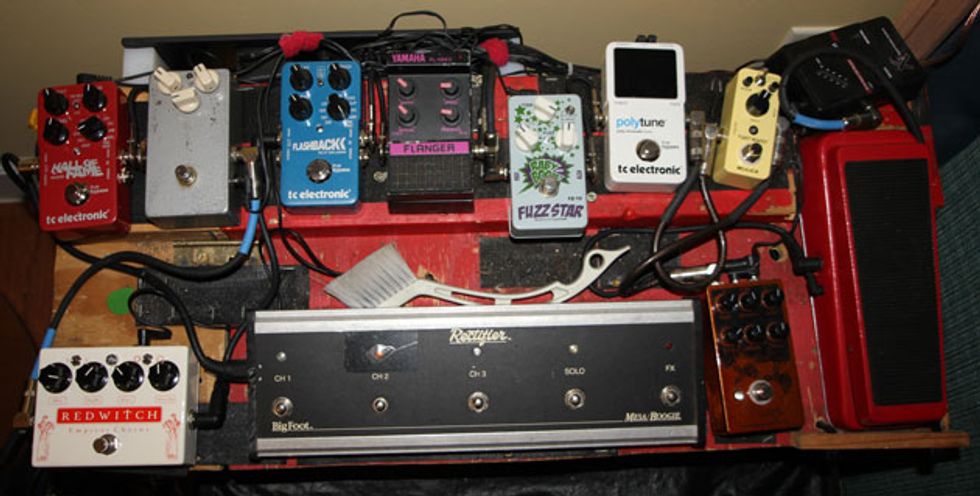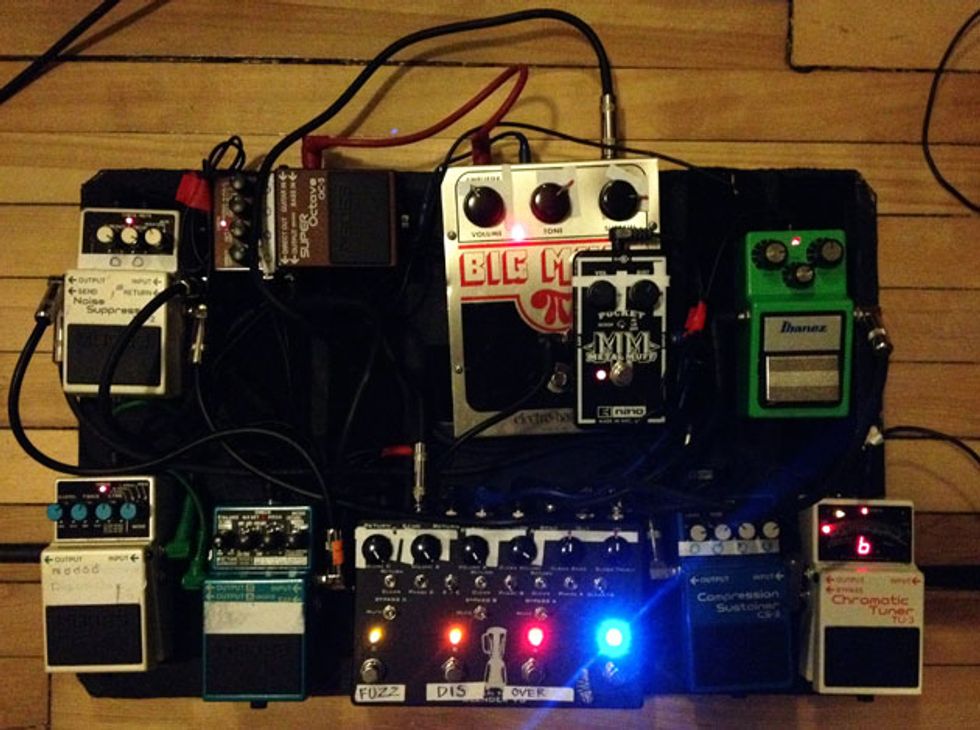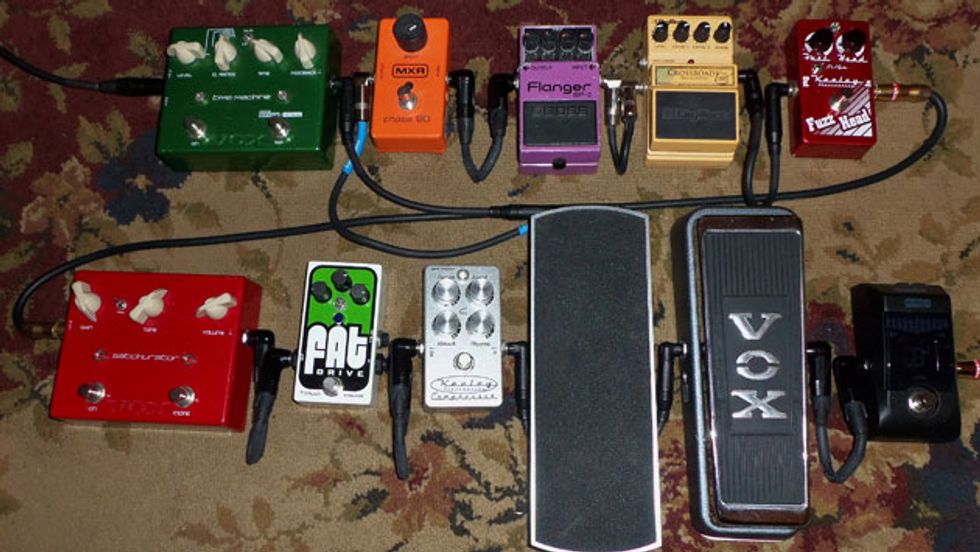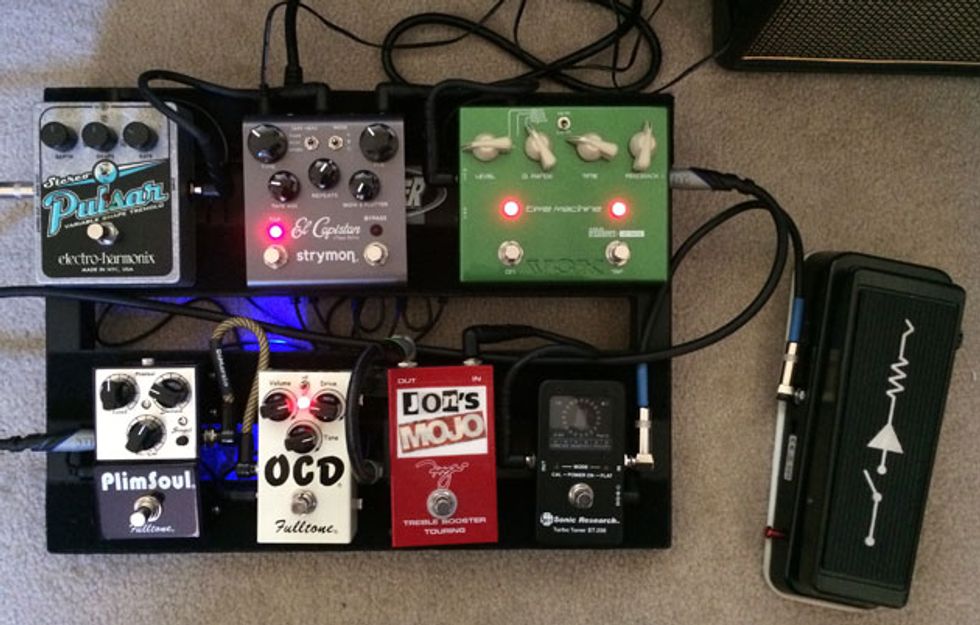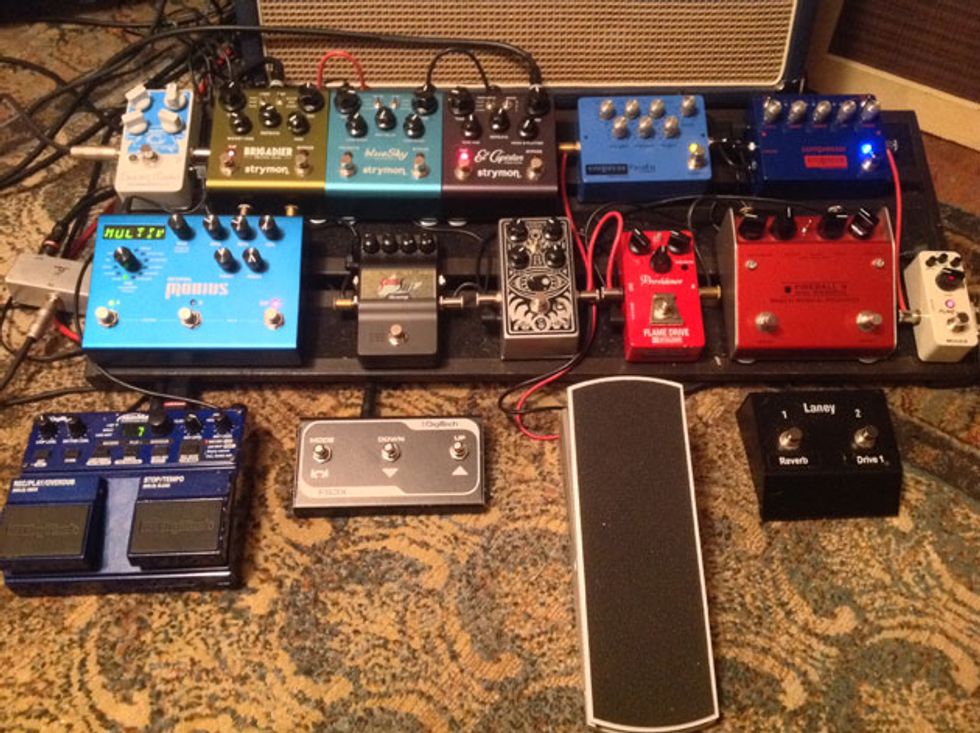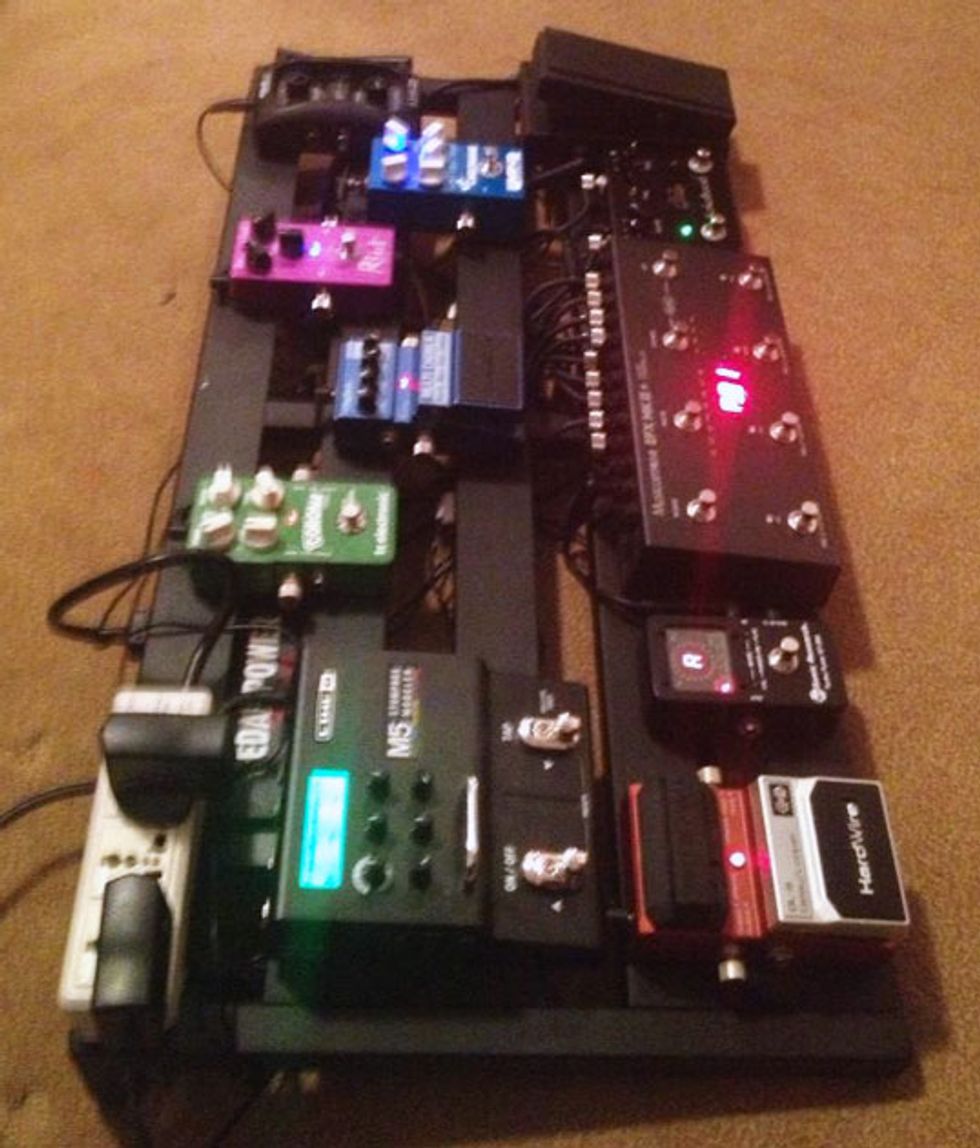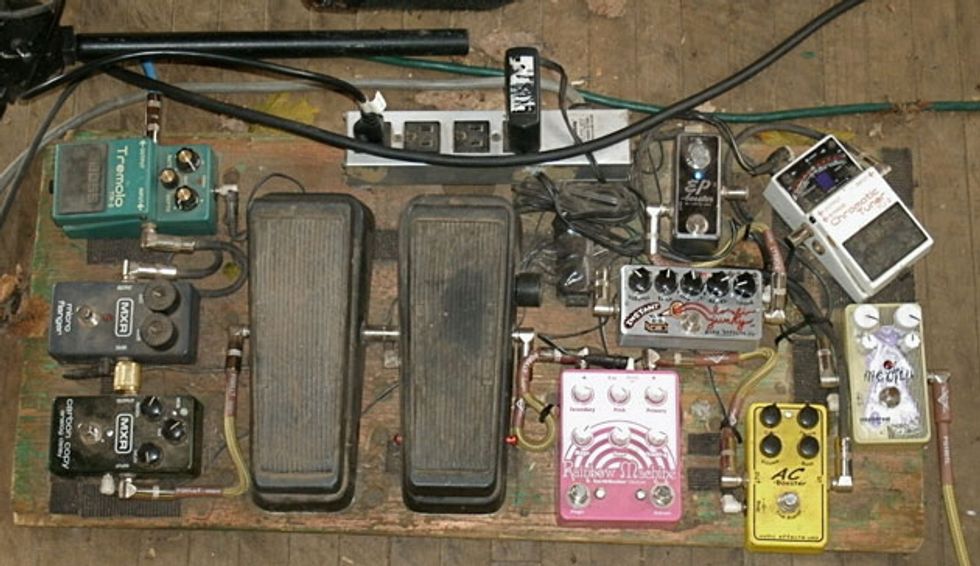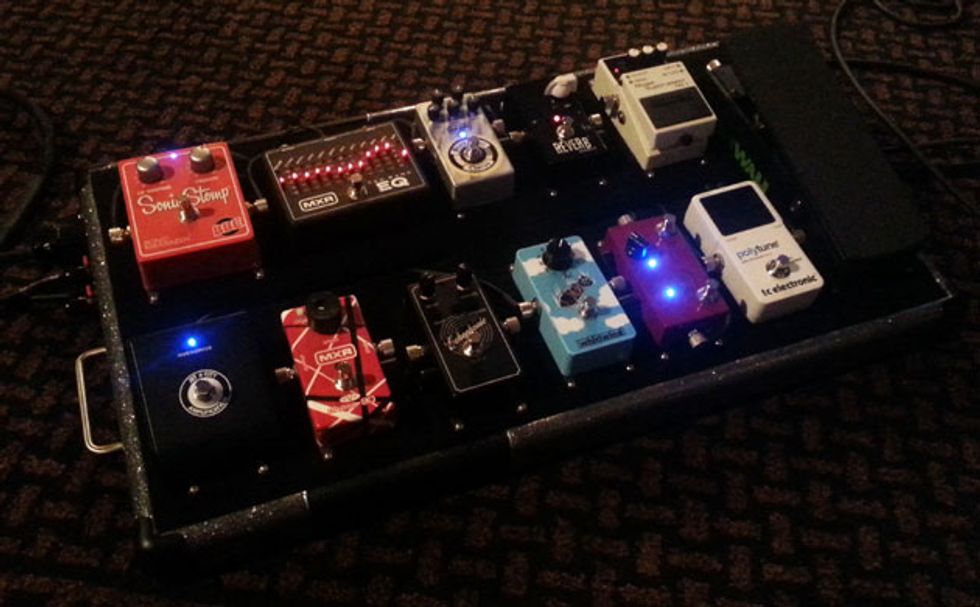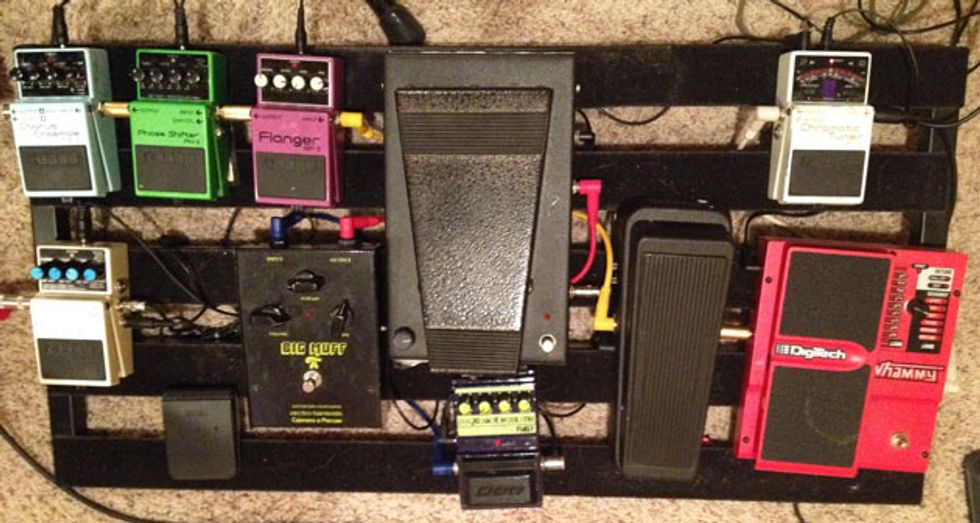 Checking out the pedalboards of our fellow players never gets old—and there's so much creativity on display in this latest batch.You'll encounter classic effects deployed in imaginative ways … ambitious switching/effect loop schemes … and a vast menagerie of hip boutique boxes. Thanks for the ongoing inspiration, readers!