Whether you're building from scratch or performing an upgrade or mod, there is no shortage of aftermarket guitar parts available for your project. Following simple guidelines may help you
Whether you're building from scratch or performing an upgrade or mod, there is no shortage of aftermarket guitar parts available for your project. Following simple guidelines may help you avoid disappointment down the road.
The sheer volume of aftermarket guitar parts is mindboggling, and it can be daunting to sort through all the offerings. There are upgrades, modifications, replacements, and add-ons for everything. If you want to build anything from scratch or from a kit, don't worry—the parts are out there. But while parts purveyors attempt to flag down your wallet with promises, it's often hard to find solid, reliable information. How then, can guitarists make sense of all the options at their disposal? Let's take a look at how to proceed on a parts-based guitar build.
Start with the Basics
A good plan is to always have a plan. As much as I enjoy starting off in a direction without a destination in mind, I realize it's not for everyone. So I usually reserve that kind of methodology for my personal projects.
Some guitar builds center around achieving a certain tone. Maybe you'd like to add a twangy, rockabilly voice to your choir of instruments. Other projects are based around cosmetics, where the instrument's look is the driving force behind your selections. I've even built guitars for durability—ones you could throw into the car without a case. It really doesn't matter what your goal is based on, as long as you keep your eyes on the prize. Just be honest with yourself and stay true to your goal with most of your choices along the way.
Solicit Input from Those Who Know
I didn't know much when I started out, but an older, wiser man named John Montgomery did. I held my tongue except to ask questions. Surrounding yourself with talented people is the best way to raise your game in any situation, unless you think you know it all. If you believe this is a waste of time, please let me know how things work out in 10 years time.
Get Quality Stuff
If your goal is to find out how cheaply a guitar can be built, you can skip this step. Otherwise, pay attention to the reputation of a vendor's wares. Additionally, almost every parts maker will carry a wide range of similar components in order to meet varying budgets. Just because the brand name has clout doesn't mean all of their parts are at the same level. And just like your project, manufacturers pick and choose their battles when it comes to the makeup of their line. They say that you don't always get what you pay for, but in the real world, a price tag is often the report card.
Double-Check Specs and Compatibility
Not every part is meant to go with every other component, so be certain of measurements. Things like potentiometers and knobs are available in different spline and shaft specs and won't always cohabitate. Also, just because parts fit does not mean they will work together. Make certain that the neck you order is the correct scale length for the body you have. Otherwise, the bridge won't be in the correct place. While most tuners are compact enough to work with any headstock layout, that's not always the case. Be certain the clearances are big enough to allow parts to fit or you'll have to cut and file them to make it work. If a parts supplier doesn't provide clear drawings and size specifications for their parts, do not assume they'll be okay just because they appear to be correct. The money you save will be worth it.
Lay Everything Out First
It's tempting to begin before you have everything in hand, but this is where a lot of things go wrong. Even if this is just a routine build that you've done before, it pays to put all the parts together in a "dry fit" before you commit to major work. This gives you a last chance to evaluate your choices as well. Because parts suppliers will change specifications or even make wholesale mistakes, it's better to check everything while you can still send parts back for an exchange or refund.
Don't Try to Do It in a Day
One sure way to get more building experience is to proceed too quickly. This will allow you to go back several times to repeat your lesson. I used to work with a guy whose only focus was speed—he even rushed everywhere he walked. As far as I know, he's still at the same place making the same mistakes. Take your time and follow instructions. Enjoy the process and savor the learning experience. Even if your guitar doesn't meet your expectations, you've still had a good time!
---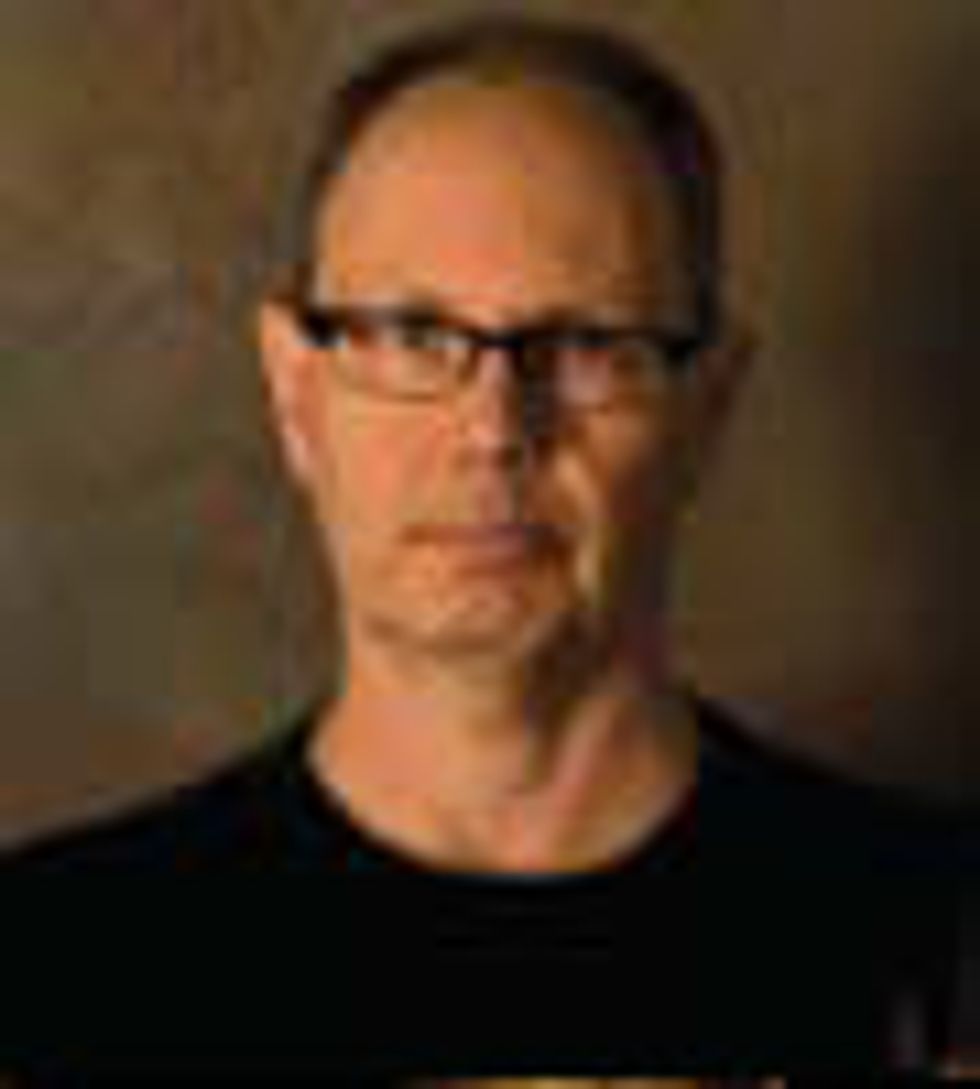 Jol Dantzig
is a noted designer, builder, and player who co-founded Hamer Guitars, one of the first boutique guitar brands, in 1973. Today, as the director of Dantzig Guitar Design, he continues to help define the art of custom guitar. To learn more, visit
guitardesigner.com
.