Jericho Guitars Releases the Avenger Baritone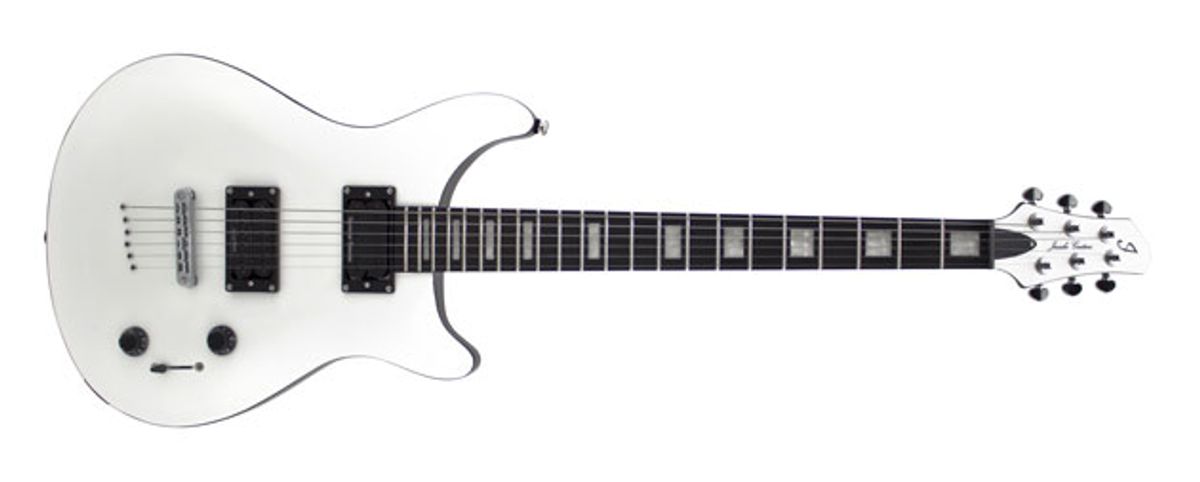 The Texas-based company delivers their new long-scale model.
Dallas, TX (March 26, 2014) -- Showcasing premium components, high quality tone-woods and a carefully constructed and balanced design, Jericho Guitars has released the 2014 Avenger baritone guitar. Weighing in at around 7 pounds, this beast is built with the look and feel of a standard guitar yet allows you the ability to play lower and with more clarity than ever before.
The Avenger is smooth, fast and highly responsive, with the conventional feel of low action paired to a C-shaped neck. When plugged into a high-gain amp channel the Avenger delivers extreme levels of low-end thrust, yet it remains musical and expressive.
Specs:
27" Scale
Seymour Duncan Invader in the Bridge/Full Shred in the Neck
Grover Tuners 18:1 Gear Ratio
Tone Pro Bridge
D'Addario Strings
3 piece Maple Neck/ Solid Mahogany Body
Suggested retail price is $1249.99 with an average street price of $850.
For more information:
Jericho Guitars