MusicNomad Introduces the Guitar Tech Set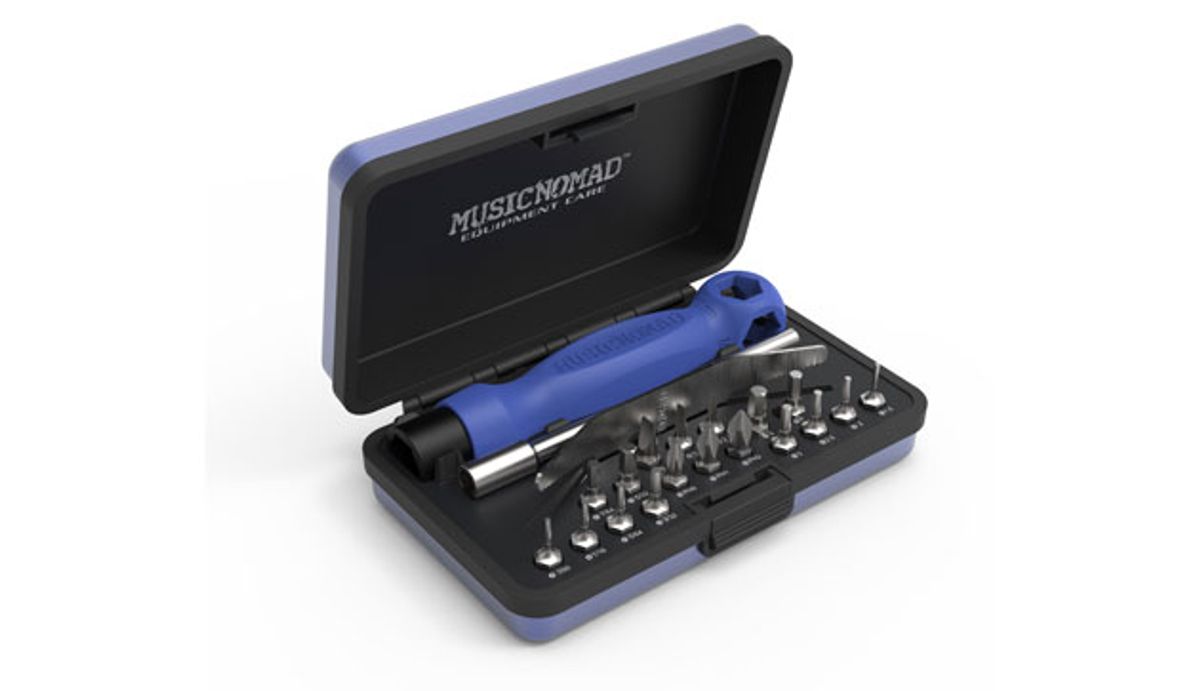 It comes with 18 screwdriver bits, 7 hex wrench sizes, and a premium spanner wrench.
Sonoma, CA (February 1, 2019) -- Music Nomad introduces a Premium Guitar Tech Screwdriver and Wrench Set that offers unmatched versatility in one compact, rugged case that can fit in your pocket. Founder Rand Rognlien says, "Many of our products are developed because there is an unmet need. We talk daily with guitar techs and musicians who want a complete set of screwdrivers and wrenches in one case." Designed specifically for guitars, it is a must have for every instrument case or work station. It comes with 18 screwdriver bits, 7 hex wrench sizes, plus a Premium Spanner Wrench. Perfect for making adjustments on all your guitar hardware such as: tuners, jacks, pots, bridges, pickups, tailpieces, string guides, pickguards, tremolos and more. The large, ergonomic handle is made from strong ballistic nylon material that won't scratch or ding your hardware and is engineered for the most popular hex wrench sizes. It can even tighten nuts in sunken pots and recessed jacks such as tele-cups.  The Guitar Tech Set (MN229) starts shipping Spring 2019 and retails from $39.99-$44.99.
For more information:
Music Nomad