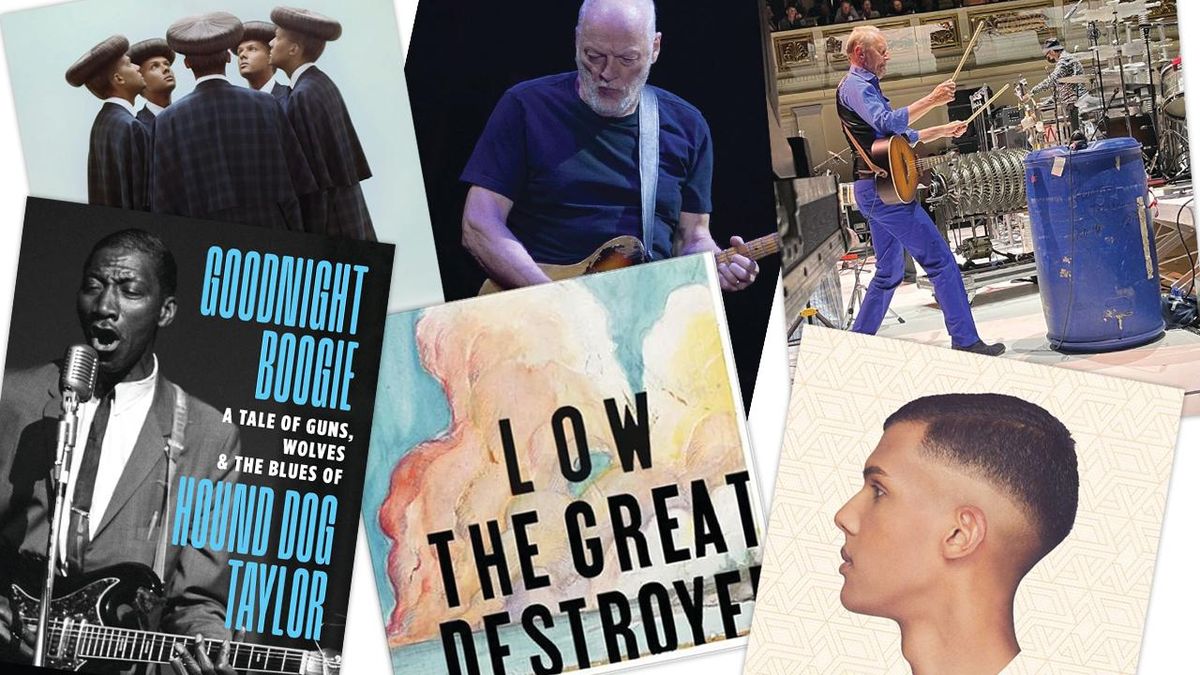 Einstürzende Neubauten guitarist Jochen Arbeit joins us in dreaming up one question to ask one musician. Plus, musical obsessions!
---
Q: If you could ask one question to any musician, who would it be and what would you ask them?
Jochen Arbeit
A: As this is an imaginary question, I think it's okay to ask a dead person, not expecting an answer. I once saw a documentary about Leonard Cohen. In this, they showed bits from a tour in the '70s, probably in the U.S. He explained that the whole band or most of it were on LSD the whole tour. I found this quite astonishing because my one experience with the substance onstage was rather disturbing and not very satisfactory while playing. The coordination of my hands was very difficult for me then.
So, I would ask him: How did you do the playing in all the shows? How did you get your songs done? Why did you do it at all? And did you do it again later? I know these were different and crazy times but still I wonder about this.

Jochen Arbeit's Current Obsession:
My musical obsession since last winter is an instrument I built here at my home. In the pandemic I had to get rid of my then roommate because it just didn't feel safe anymore at home with another person. I then had a spare metal-bed frame, and I came up with the idea of putting piano and cembalo strings on the frame to use it as an instrument. For this I got a device from the instrument maker Yuri Landman, with which I could then let the strings run over a pickup to put it straight into an amplifier.
The result was amazing, and on top of it, I could use the bed frame as a percussion instrument also, to be played by two players. So far, I have six different strings on it, different strength of wires and tunings, and I will soon add two more strings. This is an ongoing project which will keep me busy over the next winter and I'll use the recordings for my next album. The instrument is called "Das Bett," or, the bed.
Patrick Carroll — Reader of the Month
A: I'd ask Chris Martin if he ever thinks about pitch or technique. Or maybe how he learned to trust what he has.
Patrick Carroll's Current Obsession:
Music remains what makes me feel the most alive. I've gone through over 20 different jobs in the last 10 years, lost people I've loved, said goodbye to others who moved to different cities or started families. And despite all that, music is the one solace that never let me down. It always manages to put things in perspective and remind me that I'm breathing. We're all breathing. The artists and bands that move me tend to be the ones that make something sturdy and true. Honest and vulnerable. And each time they write, record, or play something new, it's a chance to be in the present with something exciting that reminds me I'm not alone. You could argue that music is just organized sound. I would say it's the sound of emotion.
Low - Words (Official Video)
RIP Mimi Parker. If you haven't already, please check out Low from Duluth, Minnesota, where I live. They stopped me in my tracks. I hope they do the same for you.
Ted Drozdowski — Editorial Director
A: I'd ask David Gilmour what inspired his chord sequence and soloing for "Comfortably Numb," and why did he keep it off his debut solo album, since he demo'd it for 1978's David Gilmour.
David Gilmour - Comfortably Numb (Live At Pompeii)
It's hard to imagine sitting on that astonishing tune for more than a year.
Ted Drozdowski's Current Obsession:
Matt Rogers' book Goodnight Boogie: A Tale of Guns, Wolves & the Blues of Hound Dog Taylor, 'cause I dig the Dog! Plus, prepping my mini-pedalboard for some small-room-but-awesome gigs on the docket.
Tessa Jeffers — Managing Editor
A: I would love to ask Patti Smith so many things. If I only got one moment with her, I guess it'd be: What is your idea of happiness?
Tessa Jeffers' Current Obsession:
I'm completely captivated by the Belgian musician Stromae. His music is new to me—he just returned to making albums after a nine-year break. I'm incredibly happy he did, because his art is deep, beyond songs.
Stromae - L'enfer (Official Music Video)
Current obsession: He's a consummate storyteller who reminds me of Bowie in some ways, not in sound but in sharing emotions fearlessly. The genuine article.