An Inside View of Rig Rundowns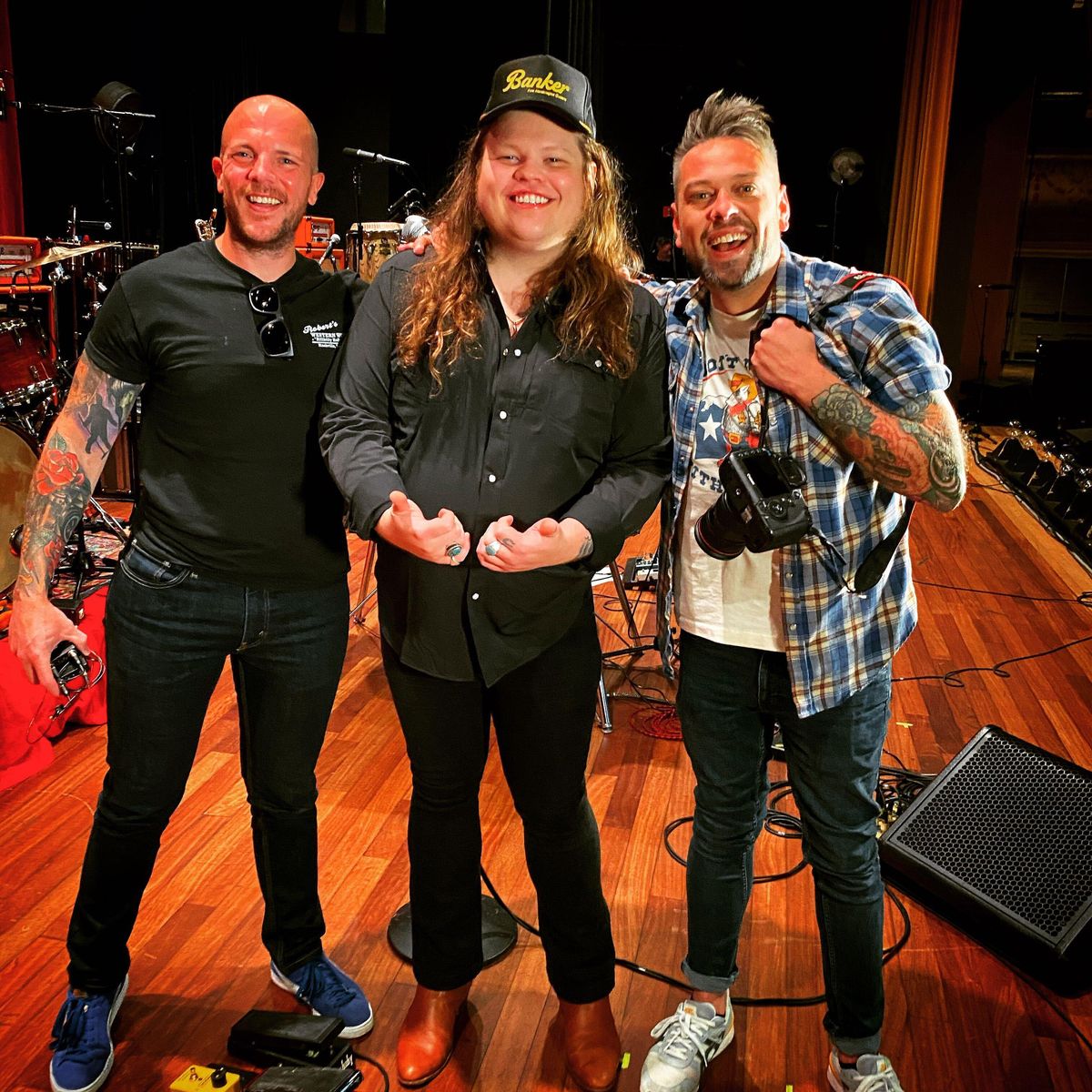 Ever wonder what it's like to do a Rig Rundown? It's awesome! PG's editorial director explains.
Although John Bohlinger has done the talking for the majority of our Rig Rundowns, followed by our director of video content Chris Kies and chief videographer Perry Bean, I've been PG's jaws on my fair share. So, here's what it's like to do a Rig Rundown.
It starts well before we get to the venue, with Chris handling the scheduling with the artist's team. Then, at the appointed time, Chris, Perry, and I convene at the club or concert location. I either know the artist's work or have done research so I can ask informed questions. Chris and Perry arrive with cameras, lavalier mics, SM57s, tripods, and lights. Since I'm just carrying a notepad, I like to lend a hand. Every Rundown I'm on is like a reunion with Chris and Perry, too. We get to catch up, and since they're best friends, they radiate a rapport and positivity that's infectiously good. (I haven't worked directly with our new videographer, Jarrad James, yet, but I hope you've seen some of his Drum Rundowns.)
Usually, the artist or guitar tech is ready for us onstage, and when they're not, it's either a treat to hear part of soundcheck—like the Allman Betts Band ripping through "Whipping Post," or Eric Johnson last-minute-tweaking his amp setup—or, on unlucky days, torture—like listening to a guitarist blame the sound engineer for his lousy tone for a half hour, without once trying to change the settings on his own Marshall.
I like to make Rig Rundowns engaging conversations, instead of mere show-and-tell.
When the stage is ready for us, Chris and Perry use their experience to find the best angles to shoot the action. They position me and the artists and set up lights to illuminate where we stand. They put the SM57s on amps, help secure the lavaliers, do a quick soundcheck, and make sure the lenses are getting the goods. Honestly, they do all the hard work.
If the artist or tech isn't familiar with Rig Rundowns, I'll give them a quick outline of the conversation we'll have. Often, emerging artists aren't just ready, they're psyched! I've heard, "Oh, I know how a Rig Rundown works!" … often. And with undisguised glee.
Then Perry, typically, says "rolling," and away we go. I like to make Rig Rundowns engaging conversations, instead of mere show-and-tell, which is why I arrive informed and ready to talk about an artist's history, recordings, stylistic interests, and more. If we can have a real discussion, and maybe even weave in a little humor or empathy, all the better.
If I make a mistake—ask a dumb question, stumble over words, stray out of the lens—I can stop or be stopped for a redo (and so can the artist), and Chris and Perry will cue me back in perfectly, coaching me on physical and verbal continuity. They're really directors, making short documentaries. After filming a kabillion Rig Rundowns and demos, they're also incredibly well-informed about gear, so they might suggest we focus on a particular instrument or stomp to hit all the right notes. They also encourage the artists to play, so we can begin each video with a live performance and really show off the tones these rigs create.
I love being onstage when somebody like Doug Aldrich, a great guy with a heart full of tone, rolls up the volume dial and hits the strings. Jimmy Herring did the same at a Widespread Panic Rundown at Nashville's Ascend Amphitheater, and if I wasn't standing next to him when I heard the low, mournful roar that came out his amp, I could have been convinced that Godzilla was coming up the nearby Cumberland River. It was one of the greatest sounds I've ever heard. Absolutely primeval.
When the filming's over, Chris starts packing up and Perry takes stills for the Rundown's text on PG's website. I usually snap a few cell phone photos to capture details I'll want to use writing that text—just as visual notes. And then it's a wrap … except for the hours of editing that go into each Rundown, where an entirely different magic happens.
The bonus for me, of course, is getting to talk to artists I love about their gear. After interviewing Eric Johnson and Devon Allman for years, it's been great to meet them and find they're also kind and generous in person. My favorite Rig Rundown was with Buddy Miller, who I've long admired, and who invited us into his home studio for a spirited, free-ranging talk about his favorite instruments, recording gear, and way more. He even let us use his vintage overheard mic when we came up short. And yes, Nick Raskulinecz' Nashville pad is the ultimate heavy rock playroom!
Every Rig Rundown I've done has had real highs—moments of discovery, enlightenment, musical adventure—and I hope you experience that, too, when you watch them.
From Your Site Articles
Related Articles Around the Web