Question & Obsession: Ultimate Rig Rundowns
Guitarist Madison Cunningham joins PG editors in discussing which players we'd want to get deep with.
---
Q: You get to host a Rig Rundown with any guitarist in the world. Who do you choose to interview and why?
---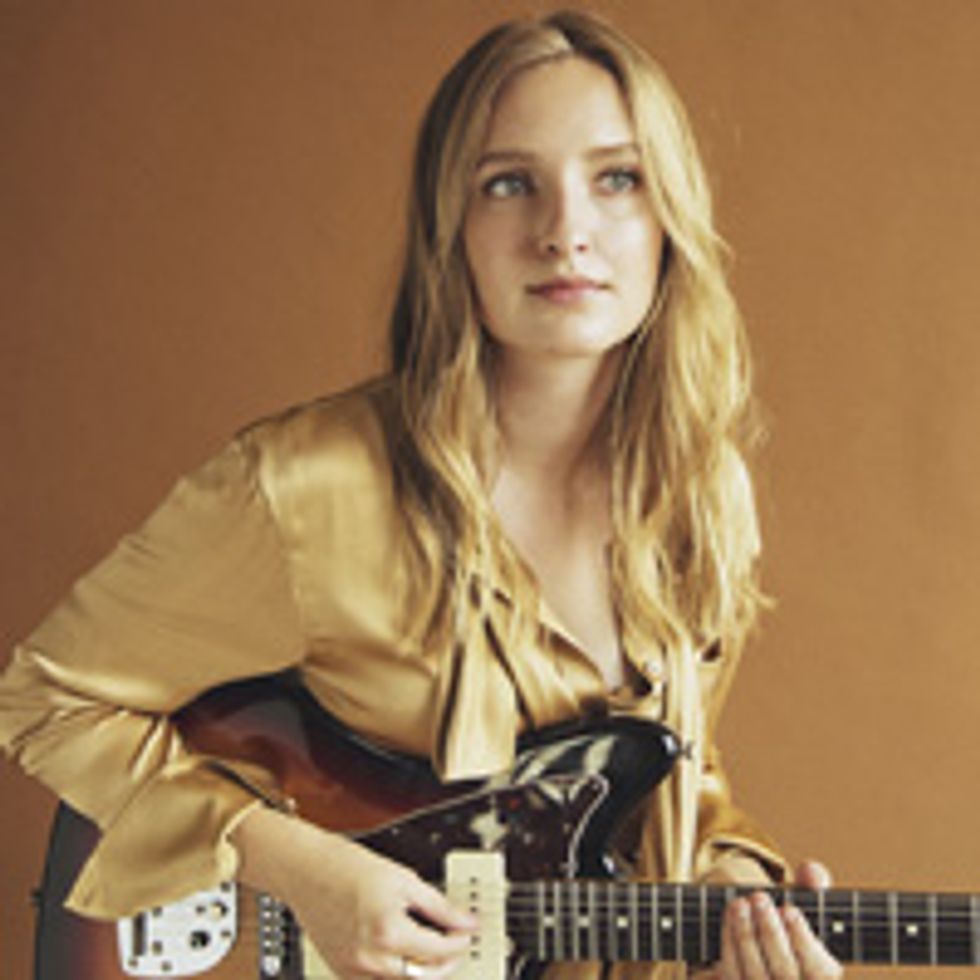 Photo by Clair Marie Vogel
Madison Cunningham — Guest Picker
A: It would probably have to be the great Bonnie Raitt. I would like to get an education on how she managed to never age, and play slide guitar the way she does. I'm constantly floored by her tone on her live performances and on her recordings. She's maintained a perfect and consistent guitar and amp sound, that's unique to herself, which is hard to do since every stage and studio is a different sonic game.
Current obsession: Tamino. He is one of the most refreshing artists I've heard in a very long time. He reminds me of everything that I loved about Jeff Buckley upon first listen, except with an indie/Middle Eastern pull that's completely his own. Haunting melodies, beautiful guitar playing, odd signatures, and gorgeous songs! You couldn't ask for more, really.
---
John Bohlinger — Nashville Correspondent
A. This Rundown requires a DeLorean and a flux capacitor to take us back to 1946 when Django Reinhardt toured the U.S. with Duke Ellington. Django showed up without a guitar (his brother/lackey usually carried it for him), so he's stuck on a high-action Gibson L-5 that felt nothing like his sleek, light-stringed Selmer. He had never used an amp before, had no interpreter, and was pissed he had to tune his own guitar. That would make compelling viewing.
Current obsession: Amps used to seem like boring machinery, but now I'm obsessed with old Fenders and my neighbors hate me.
---
Tessa Jeffers — Managing Editor
A: June and Jean Millington of Fanny. They were way before their time and had the vintage gear everyone pines for and they worked it: June was playing slide in the '70s like nobody's business, and sister Jean was slapping up a storm on her P bass! The groove is such a part of them, it looks effortless. I've spent time watching Fanny videos and it's like the music is pumping through their blood. They didn't ask permission. They were brave, badass, and supremely talented—the genuine article.
Current obsession: Outer space. I'm infatuated with space mission documentaries. (The scores are so interesting, too!) I don't understand why everyone isn't constantly discussing how mind-boggling the universe is. It's the definition of magic. What the world needs now is a huge space event: a historic launch for the entire world to marvel at together. Let's go to Mars, people!
---
Chris Kies — Multimedia Manager
A: I filmed the first PG Rig Rundown in 2008 (3 Doors Down), so I've crossed off many artists that were on the list. However, one elusive name sits at the top (and thanks to their new album, Fear Inoculum, it may happen this year): Tool's Adam Jones. The dude is a sonic wizard. It would be a master class in textures and tones. And if I rode shotgun in Bohlinger's DeLorean, I'd say Dimebag Darrell—what a riot and shredder!
Current obsession: Cooking. The girlfriend is a wiz in the kitchen and we're tackling new dishes at every chance. Bon appétit suckas!
---