Take a look at the vintage electrics, delectable Martins, and essential effects that help power the band's brand of emo rock.
For acoustics, Carrabba goes with his beloved and beaten 1970 Martin 0-18 and his 2014 custom-made Martin 00-18 with 3-piece back. The acoustics are strung up with D'Addario EJ17 strings and Carrabba prefers Dunlop Shell Plastic thumb picks and Paige capos.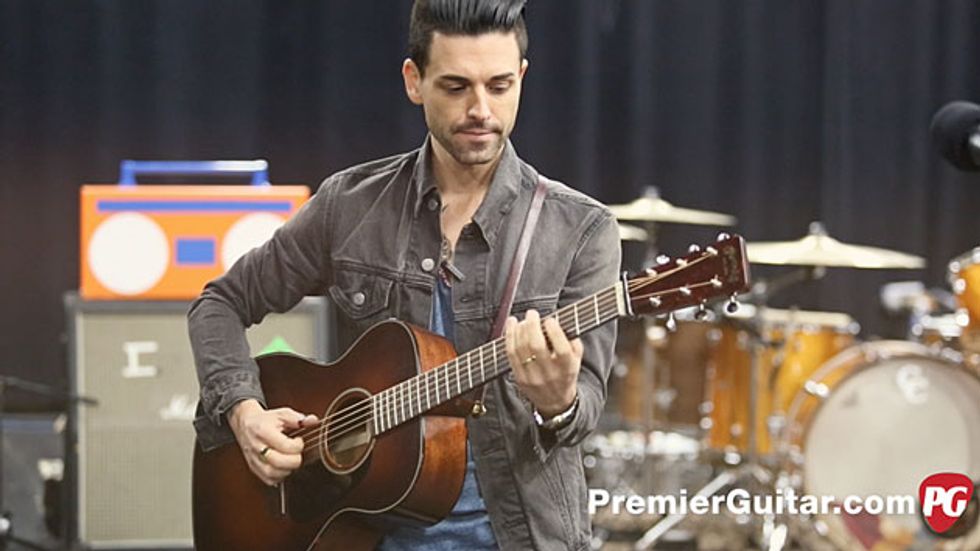 A special thanks to Carrabba's tech Dane Poppin for helping us sort out all the details.