The old Musima buildings still exist, but they aren't a pretty sight. After the factory closed in the early '90s, the city of Markneukirchen bought the ruins with the intention of demolishing them, but sold them to the Harmona company, who wanted to move their accordion production from Klingenthal to Markneukirchen. They haven't decided whether to restore the old buildings or tear them down to build a new factory, so the Musima buildings lie silent. You can only view them from the outside, but here are exclusive interior photographs of the abandoned factory.
Musima Guitars
Musima's most admired guitars are their archtops, which have a great reputation among players. Musima began building them in the mid 1950s, using original Roger parts out of Wenzel Rossmeisl's workshop. (Rossmeisl's property was seized after the GDR government jailed him for supposed trading crimes.) From there, they developed their own models: Record, Spezial, Solist, Primus, and the export models Ambassador and Atlas. Musima also made cheap archtops, though you can identify higher-quality models by their "German carve" solid tops, a typical Roger feature to which Rossmeisl held a patent. (A German carve top is flat near the edges where it meets sides, but slopes upward closer to its center.) These guitars were available with and without pickups (sometimes discretely embedded in the end of the fretboard), and in both fully hollow and semi-acoustic models. Well-known Musima builders include Armin Weller and Karl-Heinz Neudel, who made most of the high-end and custom instruments during the GDR era.
A real insider's tip is the Musima Nashville steel-string line, designed and built by Neudel. Some custom shop models were built by a single master luthier who used only the best available woods and added fancy embellishments.
If they ran out of rosewood or ebony, builders used locally sourced pear wood, staining it dark and using it for bridges and fretboards. It proved to be a fine substitute with rosewood-like qualities.
Musima also built a Strat-style guitar called Lead Star. Nicknamed "the Strat of the East," it was a fairly faithful Fender copy, but with GDR-produced parts such as a brass inertia block. These are sought-after instruments because of their quality and retro look. Other Musima electric models include the Elektrina, Elgita, Elektra, Etherna, Deluxe, plus some radical metal guitar designs and several bass guitar models.
There were many other gifted luthiers during this era. For more info, visit the Musical Instrument Museum Markneukirchen's online forum. (It's in German, but English postings are common and welcome.)
Markneukirchen is a special place with a quaint and charming atmosphere. Guitar fans might squeeze a visit into their European holiday plans, right between the Black Forest and Oktoberfest. If you have the opportunity to visit the music corner, don't miss these must-see attractions!
Points of Interest:
Musical Instrument Museum Markneukirchen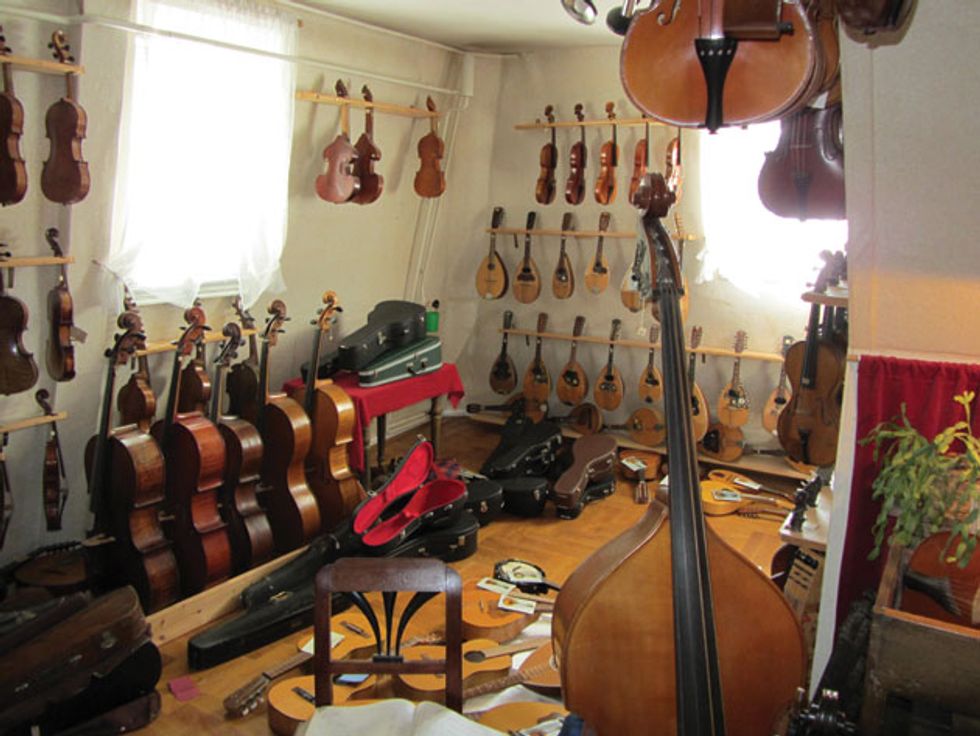 The Musical Instrument Museum in Markneukirchen, Germany, houses more than 3,000 instruments, including many eccentric stringed instruments built in the region centuries ago.
Founded in 1883, the museum is now housed in a gorgeous 1784 building called Paulus Schlössel. Its collection boasts more than 3,100 musical instruments from all over the world. Curator Heidrun Eichler's role an authority on Markneukirchen instruments is reflected in the collection she's assembled.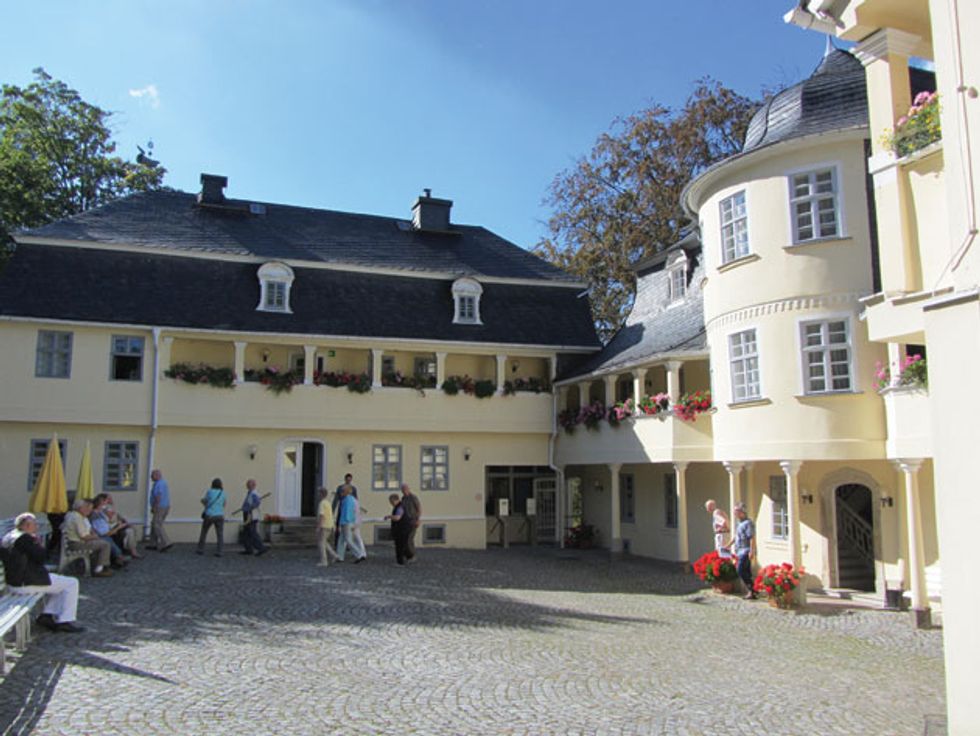 The beautiful Musical Instrument Museum in Markneurkirchen is housed in this 1784 building.
It includes the world's largest tuba and accordion, as well as an historic trading station in its original state. Guitar and bass highlights include a 300-year-old double bass and early guitars from Stauffer, Antonio Torres, Richard Jacob (Weissgerber), Martin, and many gorgeous and eccentric Markneukirchen guitars.
www.museum-markneukirchen.de
(English version available.)