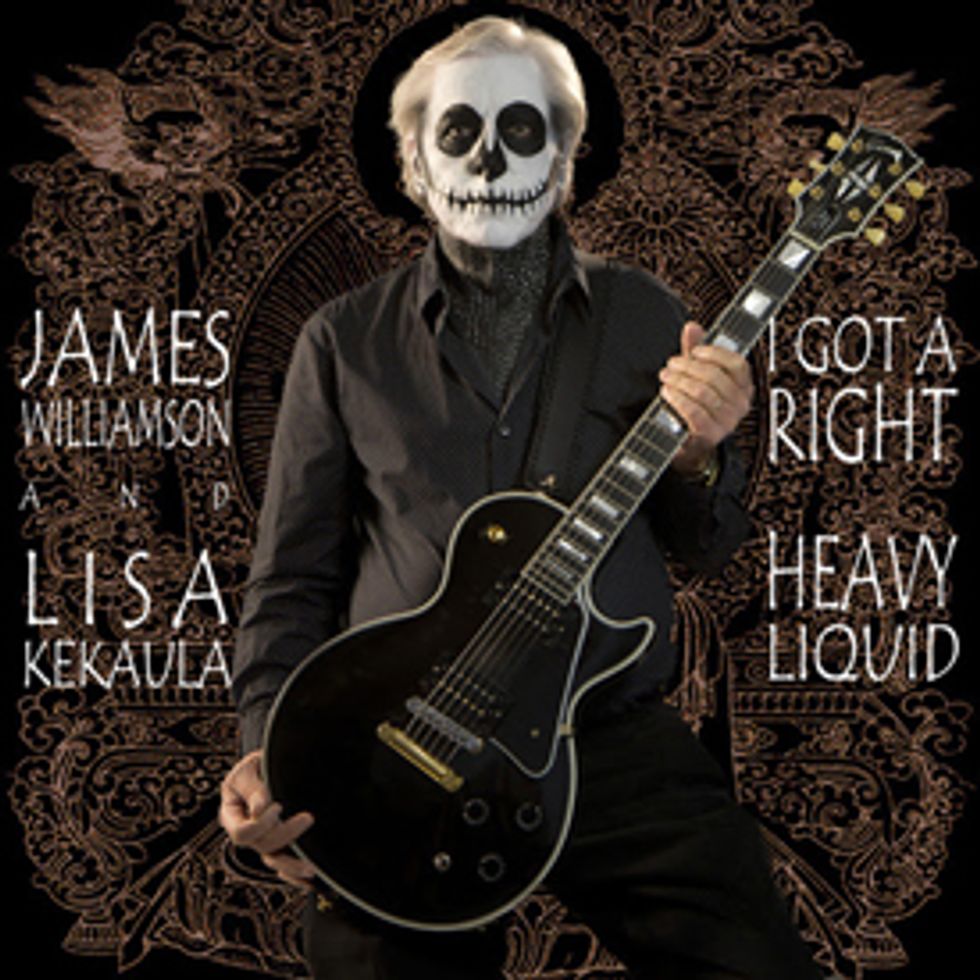 Remember how excited everybody was when word got out that Joan Jett was going to sing "Smells Like Teen Spirit" with Nirvana at the Rock and Roll Hall of Fame? Unfortunately, by the time she spit out the first chorus, the overall feeling was that the performance was good—but not great. Or maybe, like a lot of stuff that goes viral, the hype superseded the actual event. Conversely, it seems like there should be as much buzz orbiting around Stooges guitarist James Williamson getting Lisa Kekaula from the Bell Rays to sing a scorching soul-punk rendering of "I Got a Right."
Slightly retitled here as "I Gotta Right," the song was originally recorded by Iggy and the Stooges in 1972 and released in 1977 as the A-side on a Siamese Records 45 single (with "Gimme Some Skin" on the flipside). In keeping with tradition, Williamson is releasing the updated single in 7" vinyl format on July 29th to preview his upcoming solo LP, Re-Licked. The album will revisit obscure Stooges singles, with Williamson backed by the Stooges' most recent touring band—Minutemen bassist Mike Watt, Steve Mackay (who played sax on the Stooges' 1970 album, Fun House), and drummer Toby Dammit. The project also boasts vocal appearances by Screaming Trees' Mark Lanegan, Dead Kennedys' Jello Biafra, the Kills' Alison Mosshart, Ariel Pink, Carolyn Wonderland, and the Orwells' Mario Cuomo.
From the opening howl of Kekaula's Motor City-inspired soul power, it's apparent that all of the aforementioned singers are going to have to step up their game to contend with "I Gotta Right." This one has everything you need: An avalanche of raw riffs, the Decemberists' Petra Haden on backing vocals, and Williamson playing white-knuckled leads like he absolutely refuses to let the Stooges' music go gentle into that good night.
straightjameswilliamson.com