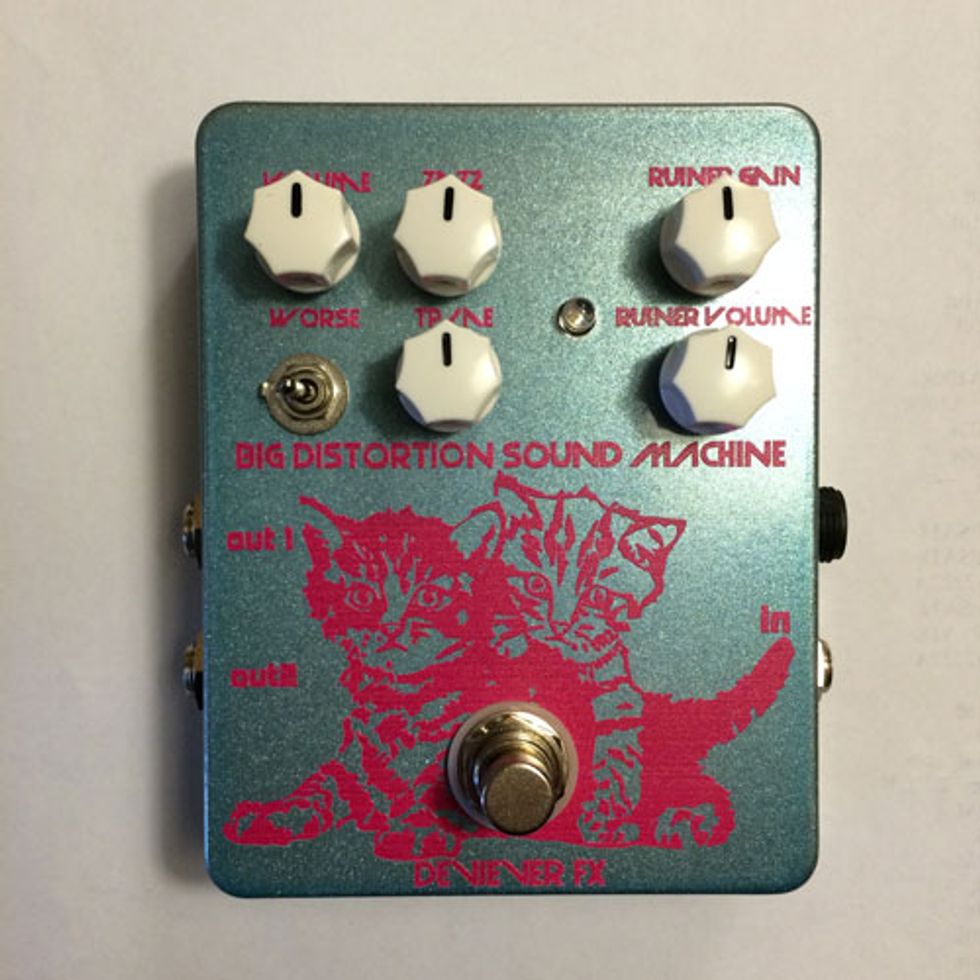 Eau Claire, WI (October 24, 2014) -- This is the first new pedal release under the new owners (who also run Dwarfcraft Devices). It is also the first parallel distortion in the line up. This versatile unit sends one input to a pair of fuzz circuits, The Ruiner and the Torn's Peaker.
The Ruiner produces deep menacing bass, and the Torn's Peaker provides a heaping helping of mids and treble, for full frequency attack!The Ruiner is a synthy, bass heavy square wave fuzz, with gain and Torn's Peaker side features the following:
A WORSE toggle for flipping between traditional barking fuzz and extreme sizzling distortion.
ZAZZ knob for textural changes.
P/AE knob for subtle gain and tone shifts.
Outputs of these circuits are mixed down to OUT 2. Using both outputs will send each circuit to it's own output jack for stereo destruction.
The pedal was designed for ultimate bass guitar domination, but also the perfect addition to any guitar or keyboard rig.
Devi Ever : FX has been around for a decade, but this is the first release under the new owners, Ben and Louise Hinz of Dwarfcraft Devices.
MSRP: $200
Watch the company's video demos:

For more information:
Devi Ever