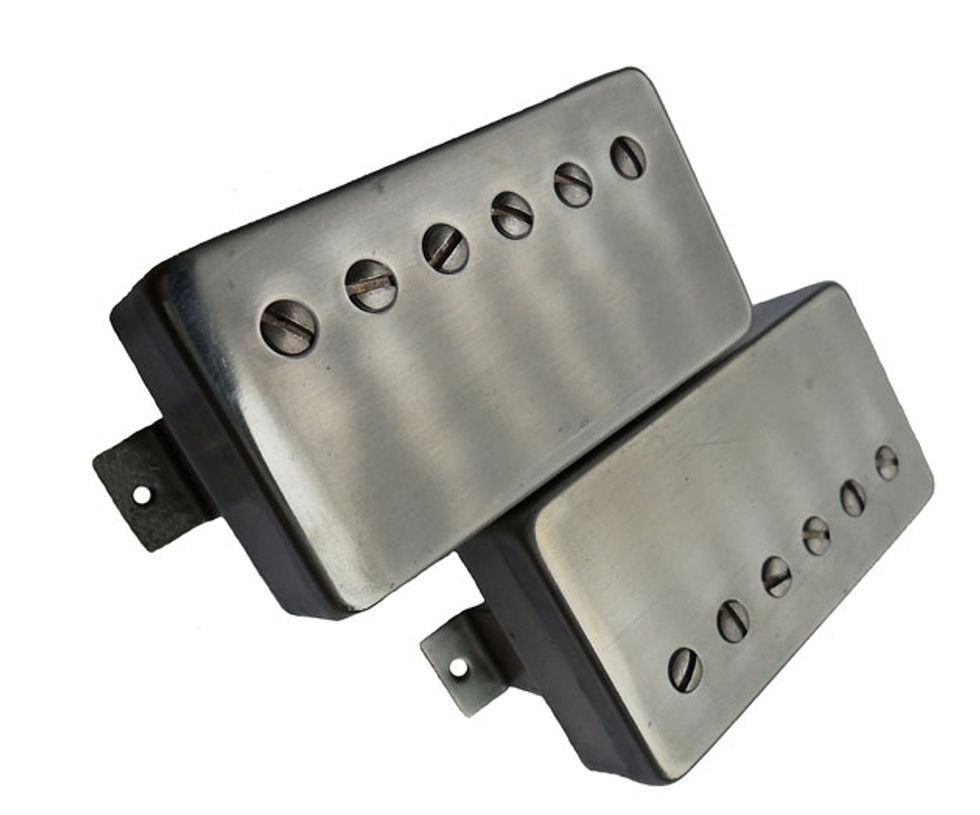 Tracyton, WA (December 17, 2014) -- After repeated requests from customers, Sheptone has created a set of pickups designed to capture the coveted tone of Jimmy Page. Aptly named the Heartbreakers; the pickups have distinguishing characteristics that are great for classic rock tones, especially those Page style riffs. To celebrate the new model, Sheptone has also launched a new website. The website features a new look, new pricing on the entire product line and now offers in stock sets that are available for immediate shipping.
The Heartbreaker Set is built with degaussed Alnico 5 magnets, wound for a woody yet sharp, clear tone, perfectly suited to work together in the middle position. The humbucker pickups are not wound to duplicate any particular Page guitar, but to emulate his classic sound. Still in the PAF range, they're great for playing all classic rock styles. To achieve that classic Led Zeppelin sound, simply dial the neck volume to 10 and the bridge at 6-7 with the three way toggle set in the middle position.
With attention to detail and a background/education in engineering, Jeff was able to create a product that quickly built a following with professional musicians. To give insight as to what drives Shep, he states "My philosophy on pickups is simple... pickups should be transparent and allow the primary tones of the wood to come through. After all it is a wooden instrument. If you listen closely to those classic riffs and tones that we all know and love, what is crucial is you can hear the wood. While some secondary tone is inherent to each pickup's design, the function of the pickup is to respond to the players' touch, enhance the natural harmonics and overtones that accompany each note, and transfer this 'voice' to the rest of the signal chain." Customers include well respected musicians such as Keith Scott (Bryan Adams), Danny Kortchmar, John Norum, Al di Meola, Brian Kahanek, Shawn Tubbs (Carrie Underwood), and Keith Nelson (Buckcherry).
Retail: $199 USD per set.
For more information:
Sheptone