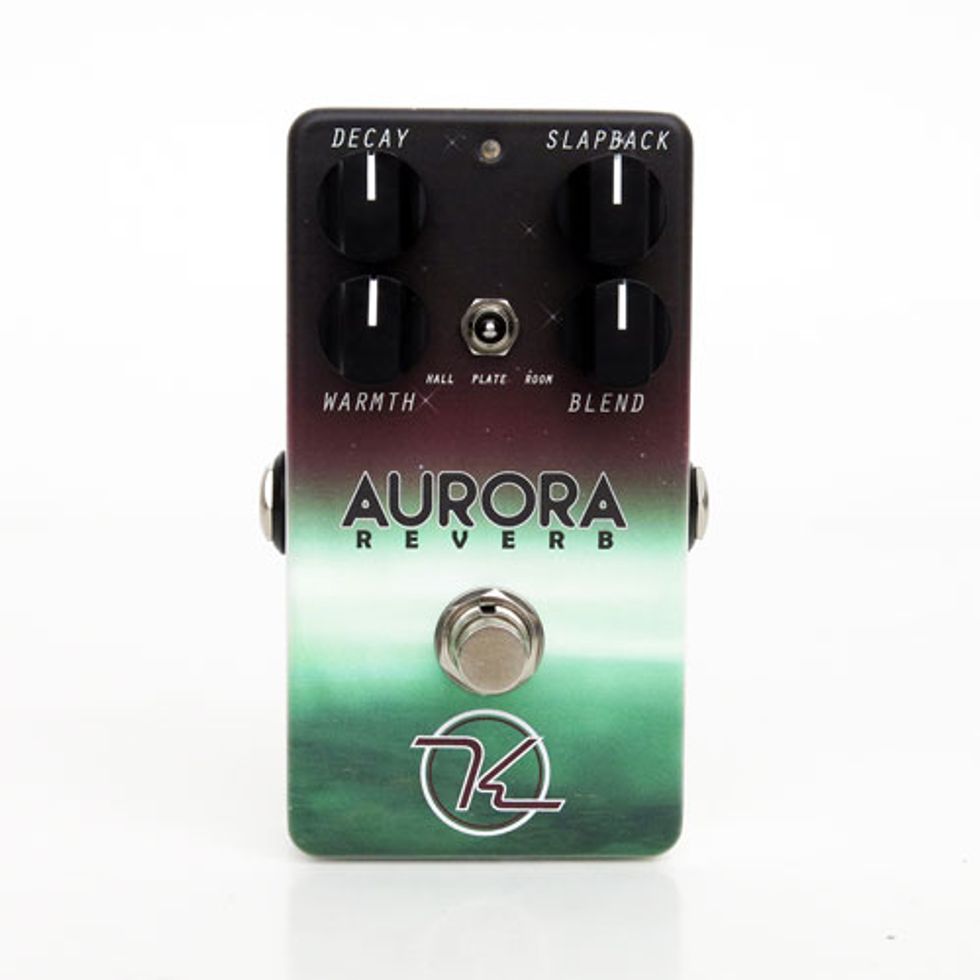 Edmond, OK (February 23, 2015) -- The Keeley Electronics Aurora Reverb is a pedal-board reverb unit providing guitarists with the three most used reverb styles: Hall, Plate, and Room. The Aurora Reverb is a pristine, concise, professional reverb pedal for those wanting to customize their tone with simple-to-use, effective controls that deliver highly musical results.
The Keeley Aurora Reverb features seven smartly laid out parameters, offering guitarists the essentials for creating an ideal reverberated signal.
Three reverb types—Hall, Plate, and Room
Four parameter knobs—Decay, Slapback, Warmth, and Blend
24bit, low-noise, high-fidelity
The Keeley Aurora Reverb streets for $179.00.
For more information:
Keeley Effects