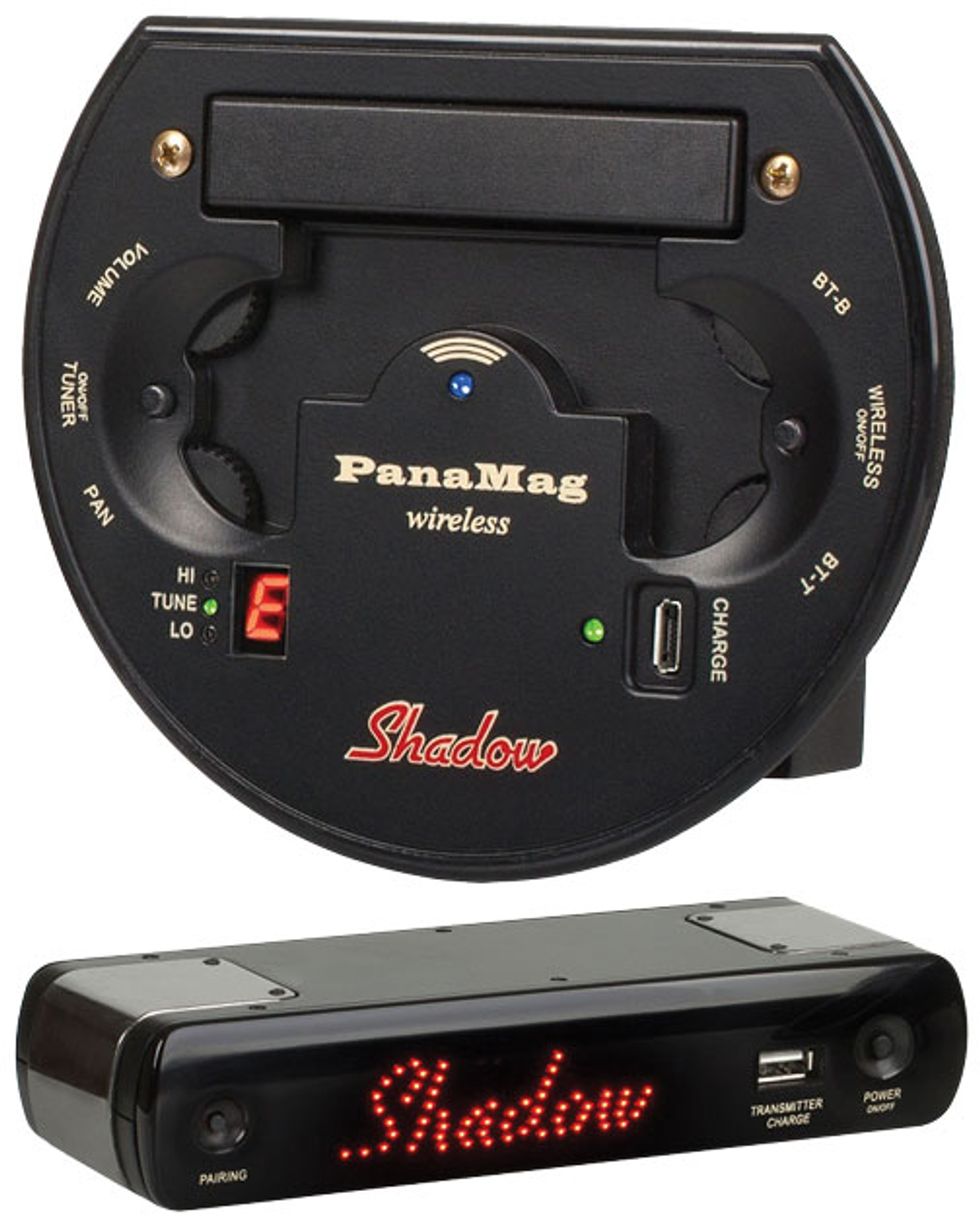 SHADOW
PanaMag
This soundhole system features wireless operation up to 30 meters, an onboard tuner, a mini-USB in for charging the battery, and dials for volume, bass/treble, and panorama to fine-tune the PanaMag's stereo sound.
$499 street
shadow-electronics.com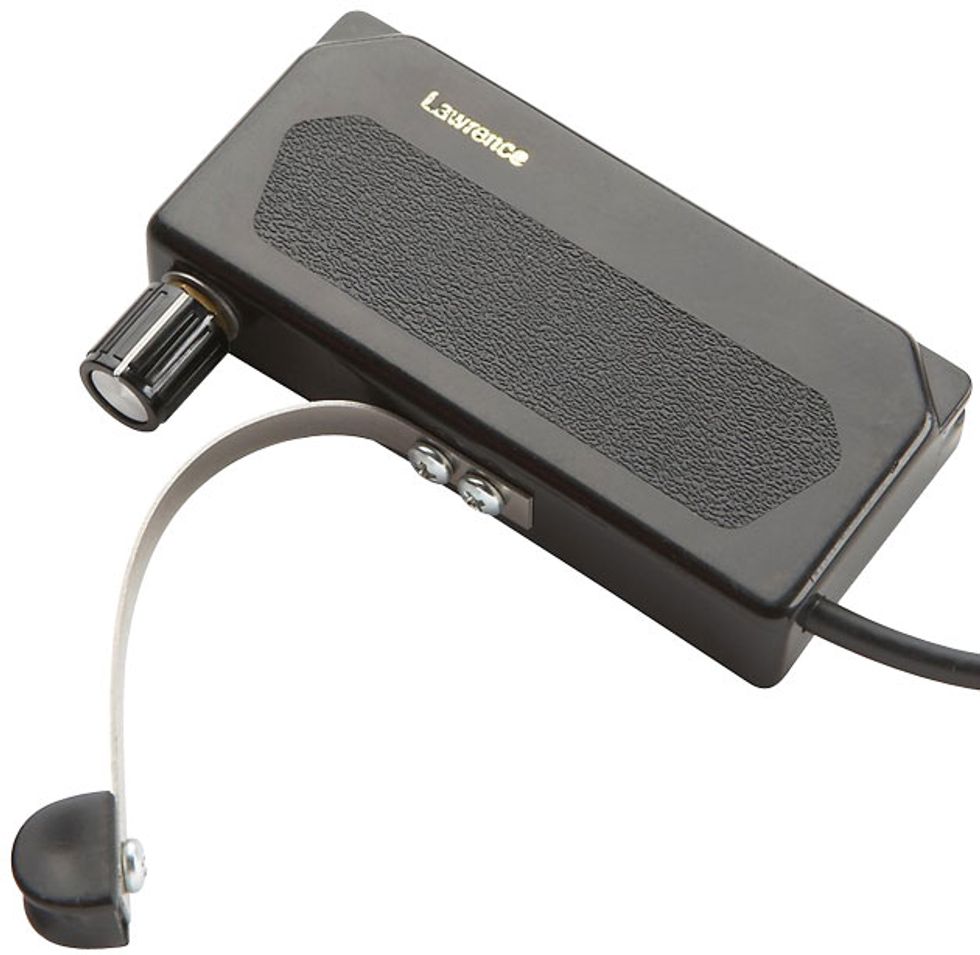 BILL LAWRENCE
A245C
Aka the "Silencer," this pickup is balanced for bronze-wound strings and was designed to deliver natural sound at high volume without feedback. The fully shielded pickup mounts instantly, has a volume control, and comes complete with a 12-foot custom low-loss cable.
$49 street
billlawrenceusa.com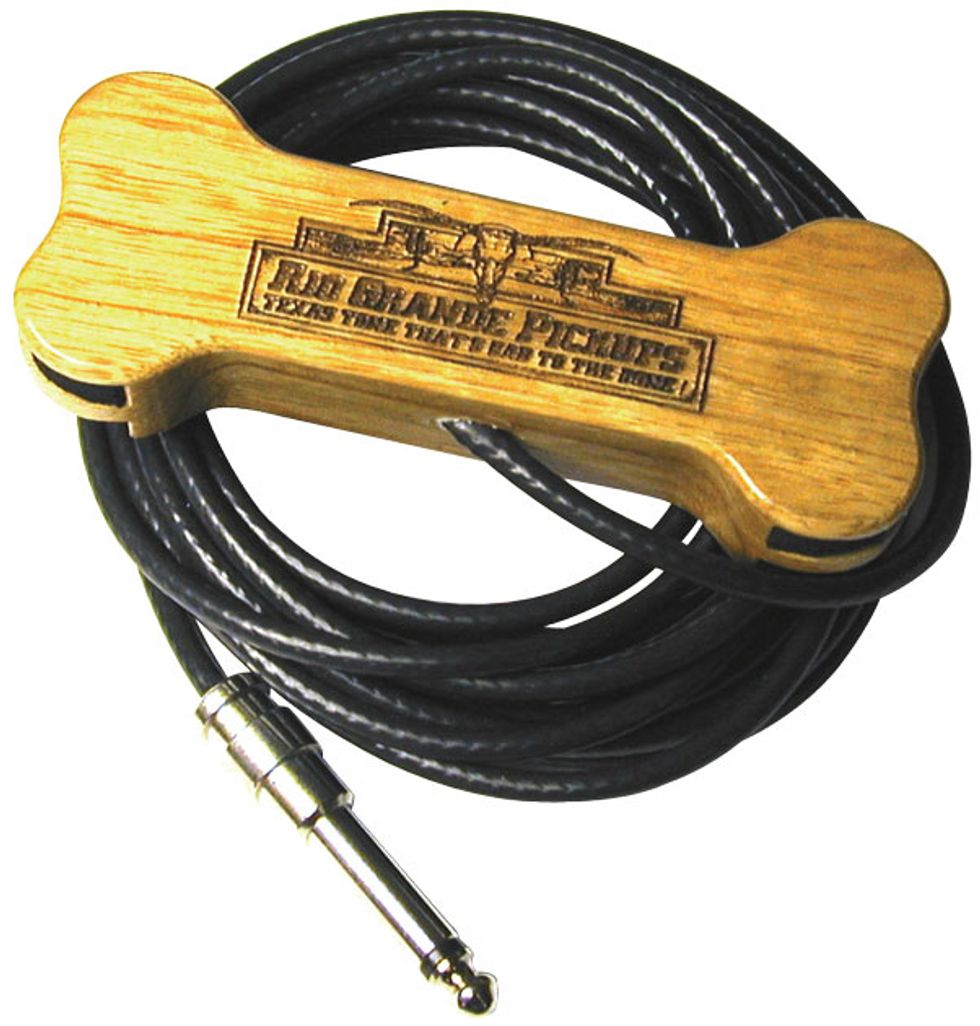 RIO GRANDE
The Bone
This alnico 5 drop-in pup boasts high output, includes a 14-foot cable with a George L jack (can also be wired to an endpin jack), and comes in a variety of wood options for matching up with a favorite guitar.
$120 street
riograndepickups.com