PG editors pick their top gear from the first day of NAMM. See everything from day 1 in our photo gallery.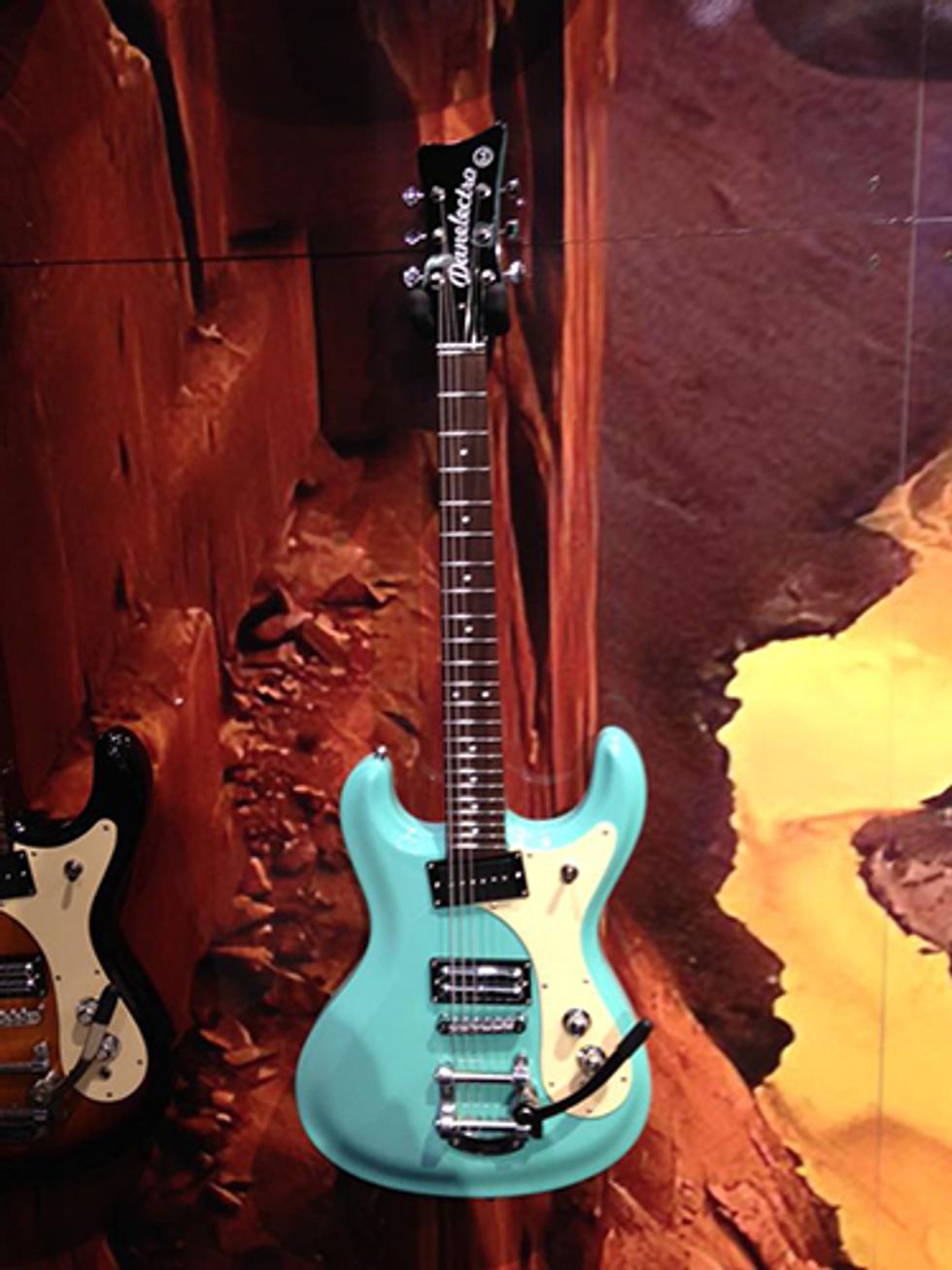 Danelectro '64
The new Danelectro '64 does Mosrite down to the letter. While Dano has used this body profile before, this is the first time it will feature Mos'-authentic features like the German carved top and offset neck pickup and zero fret. The Bigsby is standard, while the double lipstick humbucker pays homage to Dano's own '90s output. All this for just $799.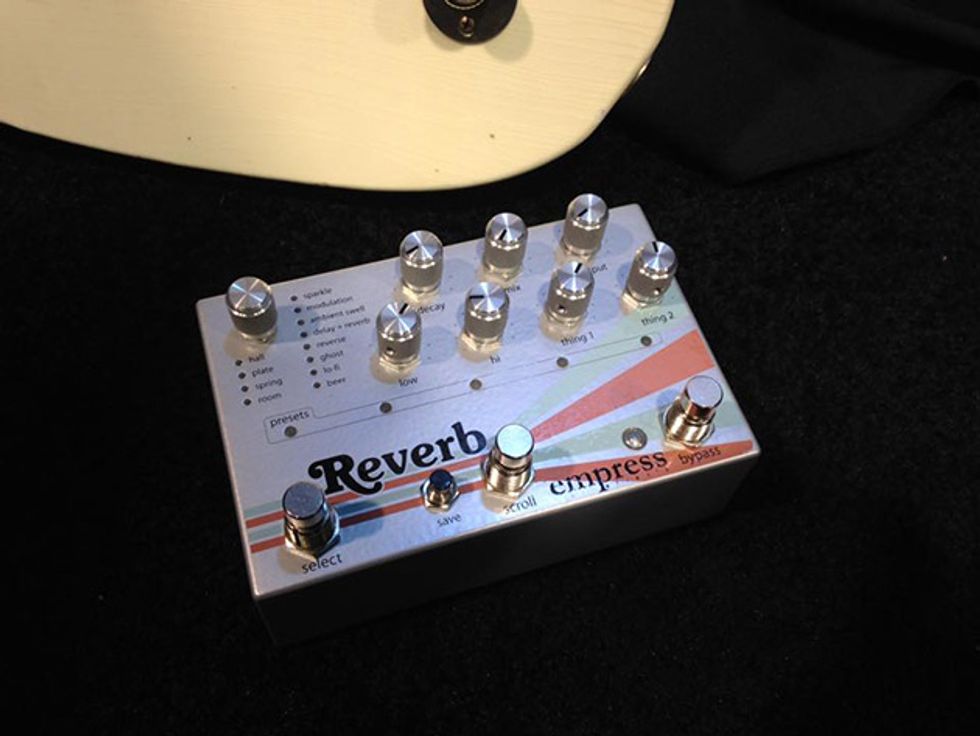 Empress Reverb
There probably aren't many reverb sounds Empress Effects' new stereo midi-compatible won't make when it hits in early summer. The crazily tweakable unit starts with very nice hall, plate, spring, and room emulations--then the real fun begins. Modulation, octave effects, programmable expression pedal parameters--you could get lost for a long time in this thing. Expect a street price of around $449.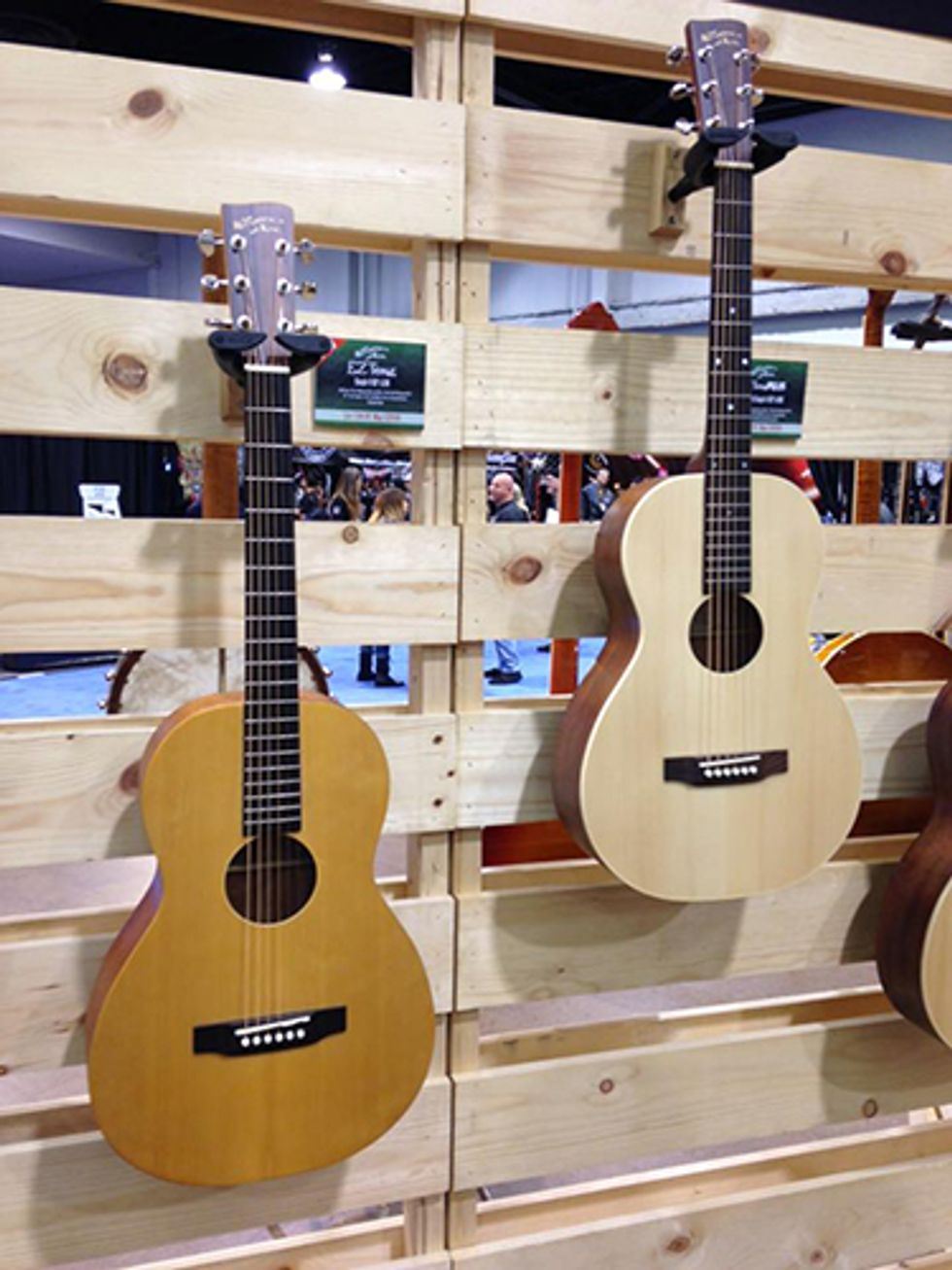 Recording King EZ Tone
Recording King Guitars continues to deliver mad value. At this year's‪ NAMM‬ they unleashed the EZ Tone (solid spruce top, laminate mahogany back and sides) and all-solid spruce and mahogany EZ Tone Plus lines. The EZ Tone O is on the left and the EZ Tone Plus O is on the right. Each of the guitars in the EZ Tone line are $229 (save for the killer little Mini Dreadnought, which is $249 with soft case.) The Plus guitars are all $299.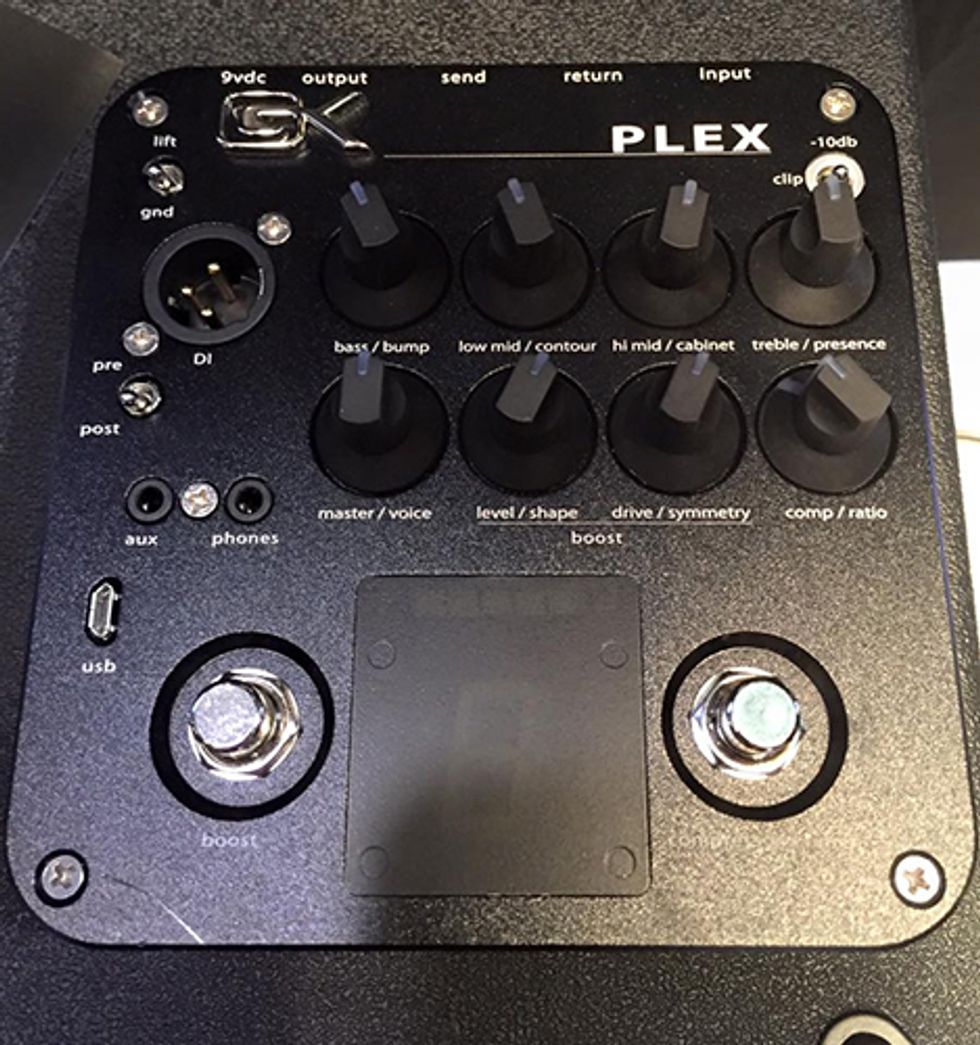 Gallien-Krueger PLEX
Gallien-Krueger came to town with a brand-new preamp in tow. The PLEX features a 4-band "variable Q" equalizer and contour circuit, selectable voicing filters, and footswitchable compression, boost, and chromatic tuning.