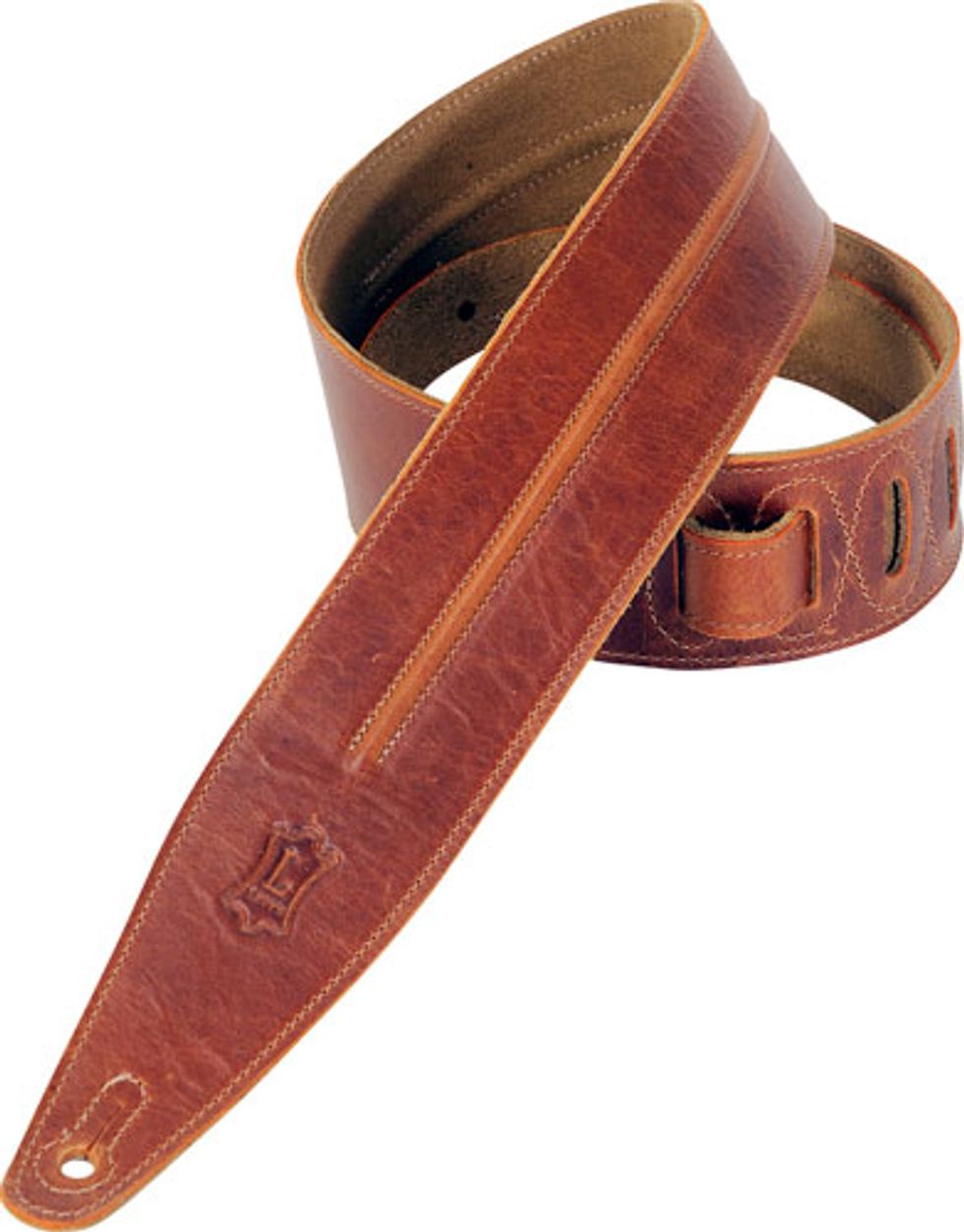 Winnipeg, Canada (March 28, 2016) -- Levy's Leathers has introduced the new M317HPR Harper Designer strap.
It's a deluxe pull-up leather strap with a decorative ridge down the center of the strap accentuating the pull-up nature of the leather. The strap is 2-1/2" wide for extra comfort. Available in rust (RST) only with a soft suede backing and adjustable from 37" to 51".
Suggested retail price is $122.26.
For more information:
Levy's Leathers