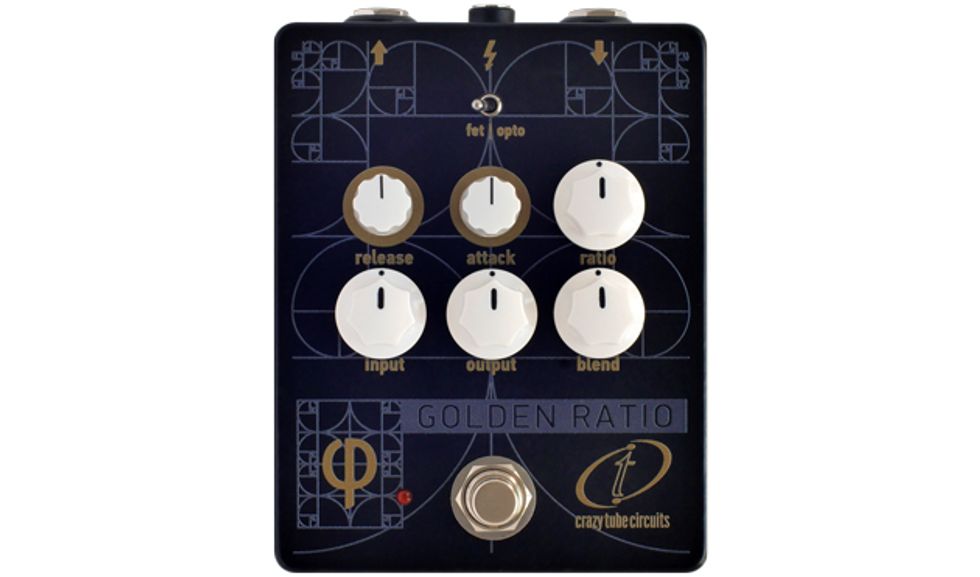 Athens, Greece (August 5, 2016) -- Φ (Phi) features two studio grade compressors, optical and FET, in a single stompbox format.
Optical compressor: A hand selected photocell offers distinctive attack and release characteristics resulting in very gentle and musical compression which is generally not found in typical solid state or tube designs. You won't be able to tell when it's on but you sure going to miss it when it's gone.
FET compressor: A highly tweakable compressor with separate controls for attack and release that can be tweaked to sound very clean or colored. But even when the compressor is coloring your tone at extreme settings it will be at the most musical way just like studio classic FET compressors.
An internal circuitry produces 25V DC of clean headroom from a standard 9V supply. Phi will fatten up your tone even with no compression added. With the parallel compression technique of blending the compressed signal with the original – uncompressed signal, you will experience clarity and precision only found in studio recordings. Features superb low-noise performance and full frequency response making perfect for guitar, bass and virtually every stringed instrument either on studio or stage
Phi ships in the end of August 2016. Direct price: €250
Watch the company's video demo:

For more information:
Crazy Tube Circuits