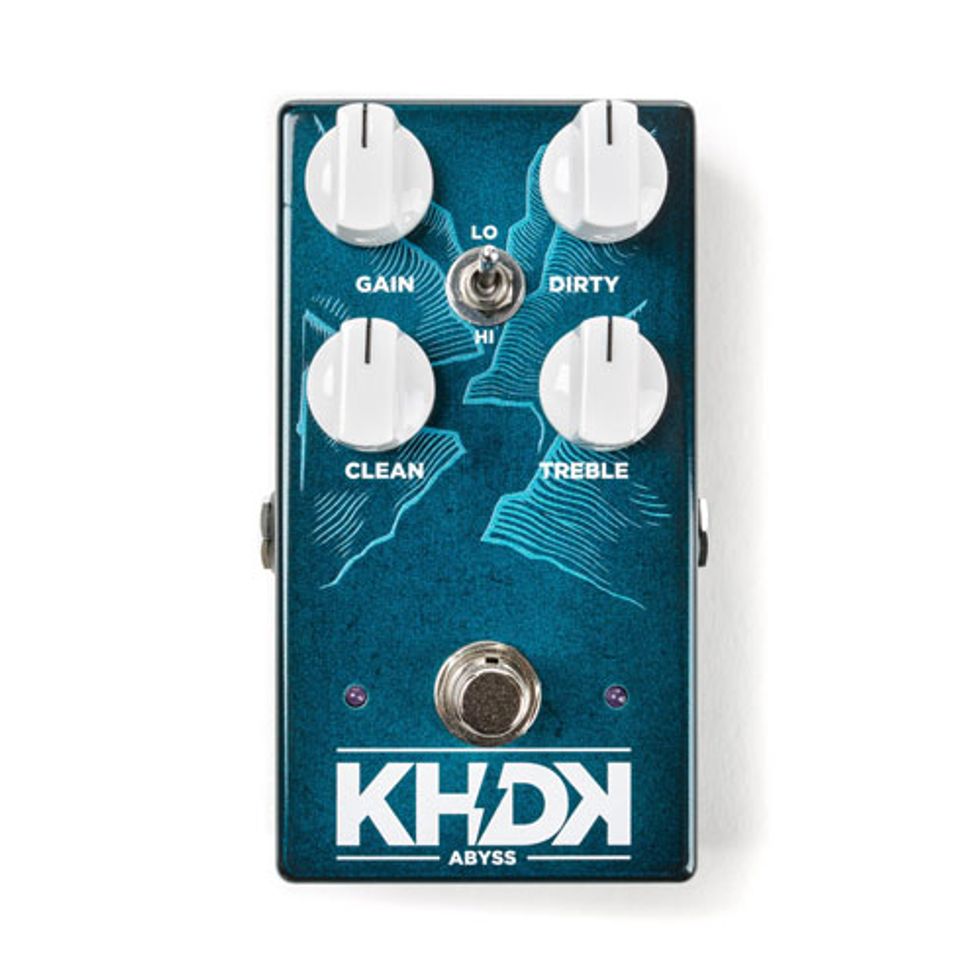 Benicia, CA (July 7, 2017) -- KHDK Electronics is proud to unveil the latest addition to their line of award-winning boutique effects pedals, a bass overdrive called Abyss. Built for bass players who love their sound and want to have full control over its enhancement, the Abyss keeps the integrity of the original tone while adding a full-bodied, powerful kick for a signature bass rock tone that ensures the bass tone punches through the mix.
Of the Abyss, KHDK founder Kirk Hammett commented: "I have worked with some of the best bass players in the world. Abyss is an homage to the dedication and obsession they have shown in the pursuit of the ultimate tone."
Abyss is designed as a versatile overdrive: it provides a warm, tube-like boost and a subtle crunchy overdrive which is perfect for rhythm playing. For a more powerful rhythm or soloing, the "hi" setting adds saturation, sustain, low end and compression.
Abyss achieves what was previously only possible with two amps: it allows bass players to dial just the right amount of overdriven signal to their clean tone. KHDK's head engineer, Antonin Salva, designed the Abyss using bi-amp technology with two discrete circuits, dividing the signal down two paths: one stores the dynamic and color, the other adds overdriven sound with fullness and a powerful punch. As the two split signals meet again, the result is the original sound made richer and more powerful.
Watch the company's video demo:

For more information:
KHDK Electronics