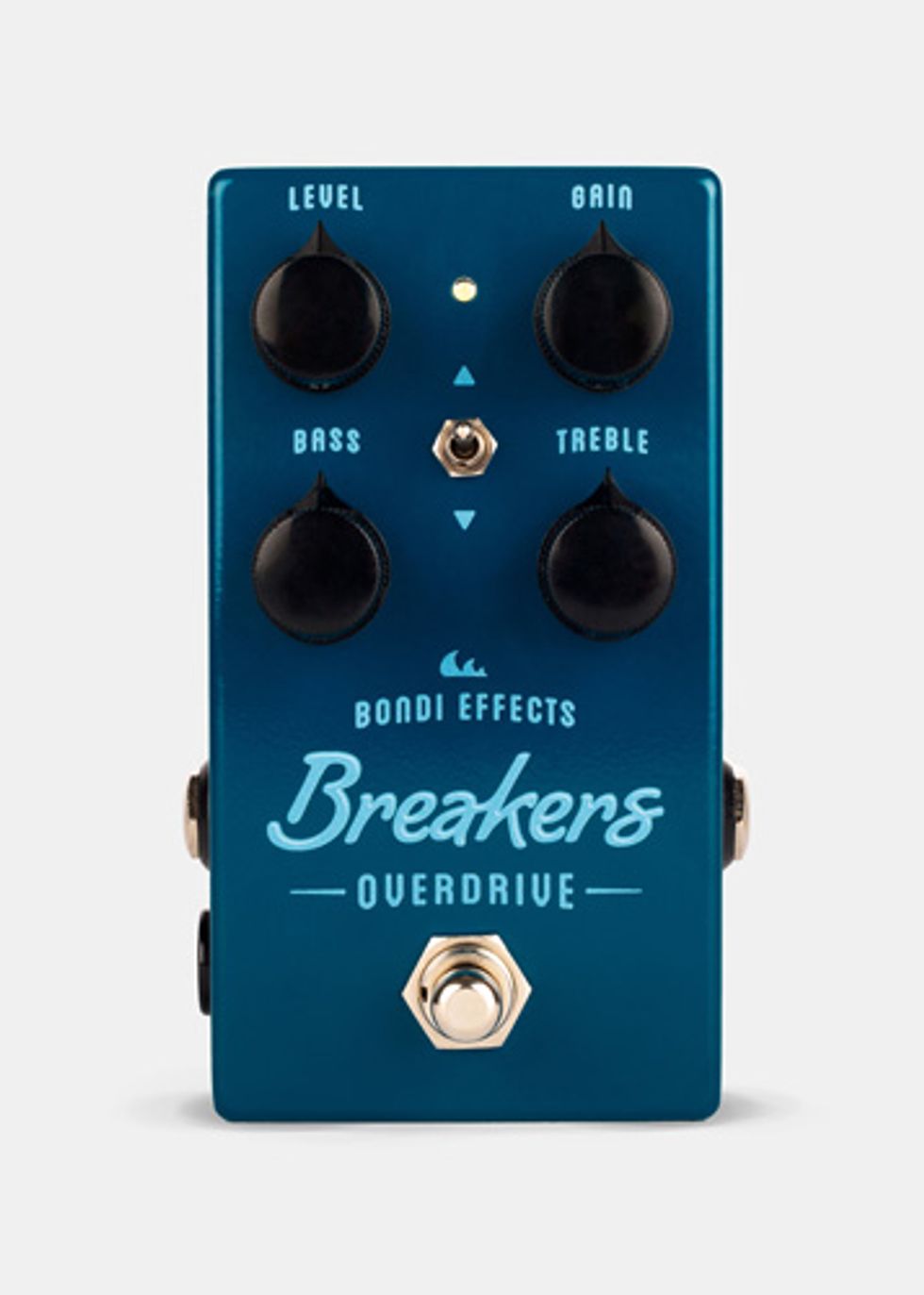 Sydney, Australia (September 225, 2017) -- What started as a revision to our Del Mar Overdrive, quickly took on a whole new character - something altogether unique. A pedal that was more than worthy in its own right. Introducing the Breakers Overdrive.
Breakers was inspired from our namesake, Bondi Beach. Bondi is aboriginal for "the sound of waves breaking on the rocks."
Features:
Clean boost, overdrive or a blend of the two.
Dynamic and natural, responsive to your pick attack or volume knob.
Internally boosted to 18 volts for maximum headroom and clarity.
Toggle switch controls the amount of headroom and character of the drive.
Powerful active tonestack, capable of 15dB of boost or cut
Soft touch buffered bypass switching
Current consumption: 60mA
The Breakers Overdrive is currently available for pre-order exclusively through reverb.com for $229USD.
The official release is set for October 2, 2017.
For more information:
Bondi Effects