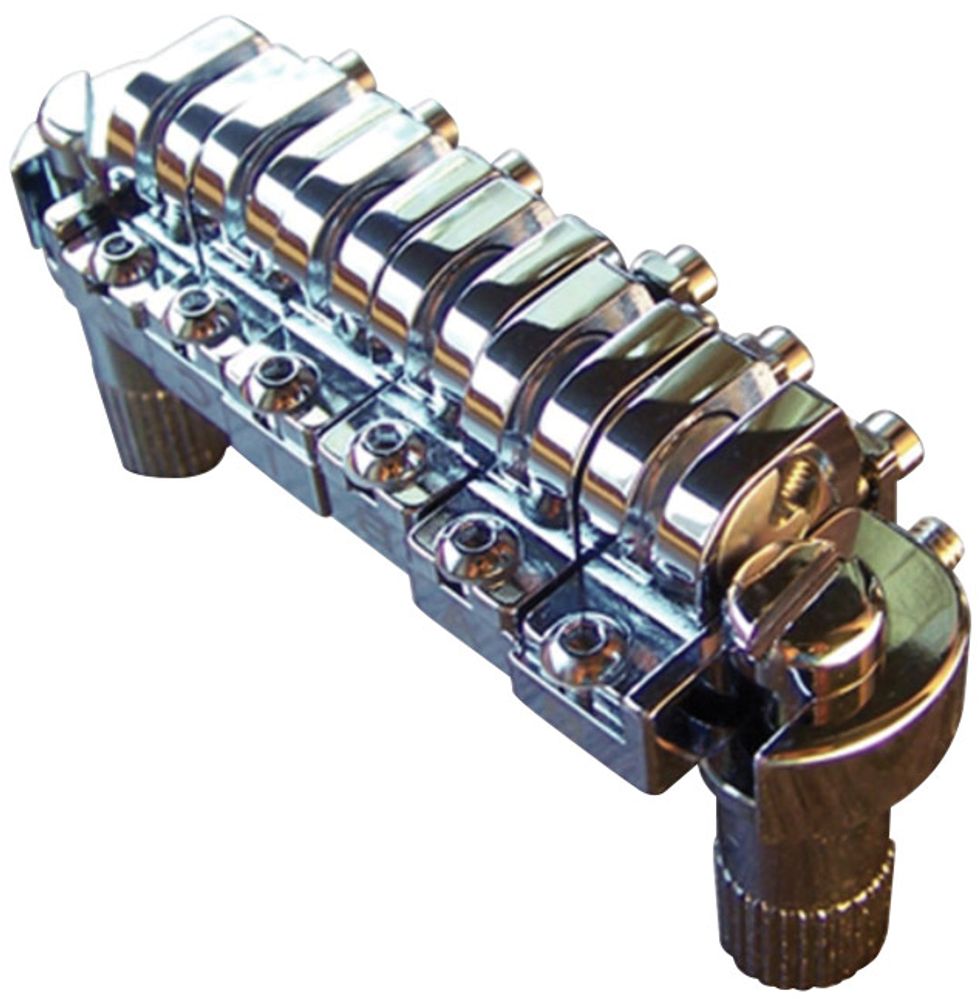 FULL CONTACT HARDWARE
Babicz FCH Tune-O-Matic
Thanks to the elimination of unwanted space between the bottom of the bridge and the surface of the guitar, this design intends to offer added sustain, stability, and improved fullness and tone.
$199 street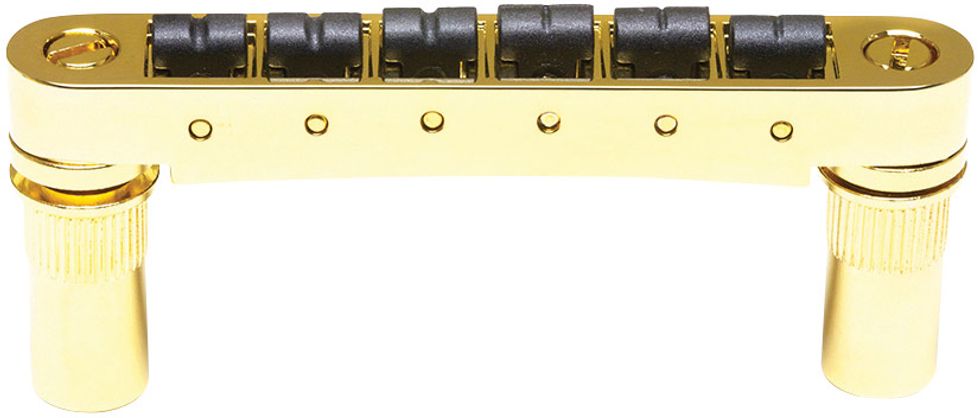 GRAPH TECH
ResoMax NV2
Outfitted with the company's String Saver saddles, this triple-plated bridge has an exclusive locking feature that secures the unit magnetically, without the need for tools.
$85 street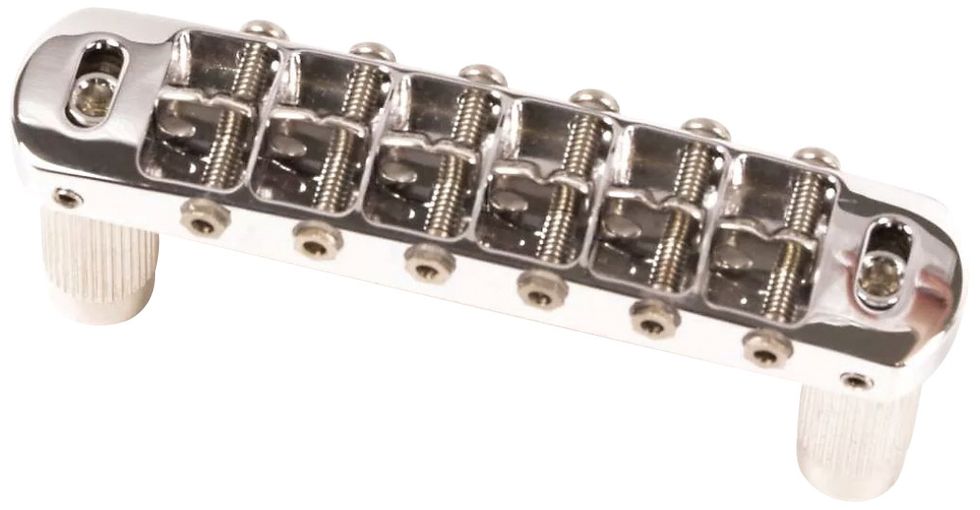 HIPSHOT
Tone-A-Matic
This bridge's aircraft-grade aluminum construction offers increased sustain and tone, while its unique saddle design is intended to eliminate saddle rattle and more effectively transfer string energy.
$95 street

FISHMAN
Tune-O-Matic Powerbridge
This drop-in Nashville-style bridge delivers acoustic-like sounds thanks to its piezo-loaded design, and it can be run solo or in combination with a guitar's existing pickups.
$209 street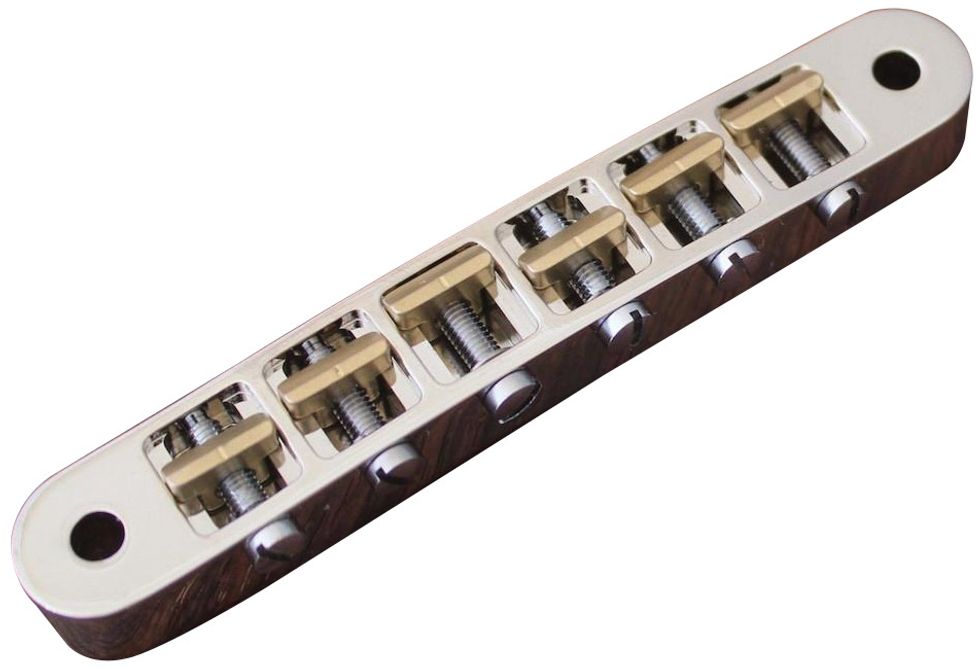 SCHROEDER
Radiused Tune-o-matic Bridge
This U.S.-milled bridge easily adapts from an 11" radius to either a 10" or 12" radius, and features a lightweight aluminum body, brass screws and saddles, and stainless-steel clips.
$100 street
schroederguitarhardware.com