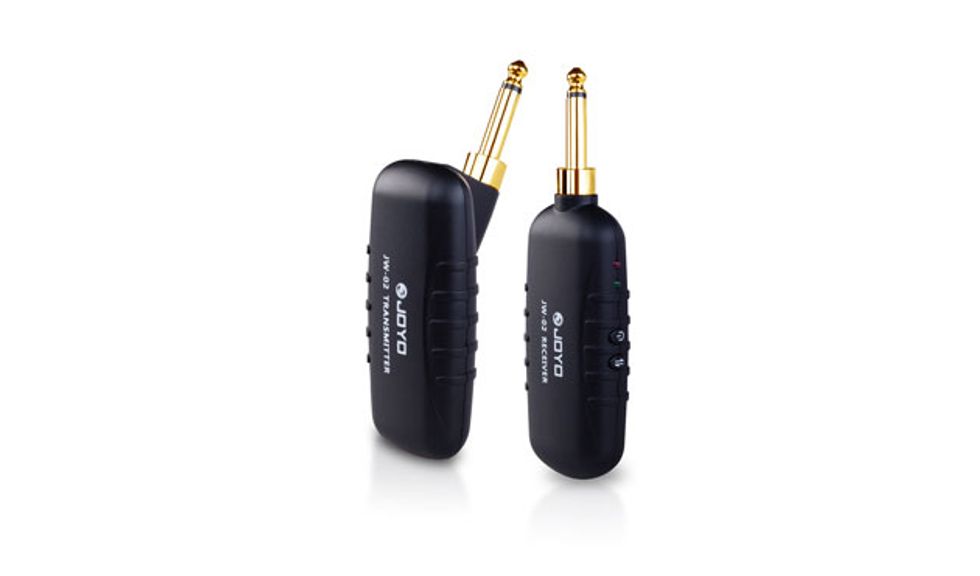 Shenzhen, China (June 25, 2018) -- Joyo Audio announces the JW-02 wireless system, the updated version of the JW-01. With high stability, low signal distortion and many other great features, JW-02 giving players the trusted tool to play instrument wireless without worrying the signal loss.
What distinguish JW-02 from JW-01 and other wireless system is its 5.8 GHz frequency band design, which guarantees superior anti-jamming ability, better transmission stability and faster signal transmission than the traditional 2.4GHz wireless products at the same transmission distance. Besides, as most of the wireless routers we use feature 2.4GHz frequency band, so signal frequency interference becomes less in the 5.8GHz frequency band, which enhances signal transmission quality.
According to the tests, JW-02's signal distortion is less than 0.04%, delay is less than 7ms. Apart from the normal one transmitter to one receiver function, JW-02 also features one transmitter to multiple receiver function, you can take the advantage of this function to create many colorful tones. A maximum of 4 sets of JW-02 can be used simultaneously.
Features:
5.8 GHz frequency band design
Transmission distance of 20 meters
One transmitter to multiple receiver function.
Signal distortion less than 0.04%
Delay less than 7 ms.
3.7V, 500 mAh battery, lasts 5 hours
Plug and play, user friendly
The JW-02 sells for a $99 Street Price and will be available at worldwide Joyo dealers.
Watch the company's video demo:

For more information:
JOYO Audio