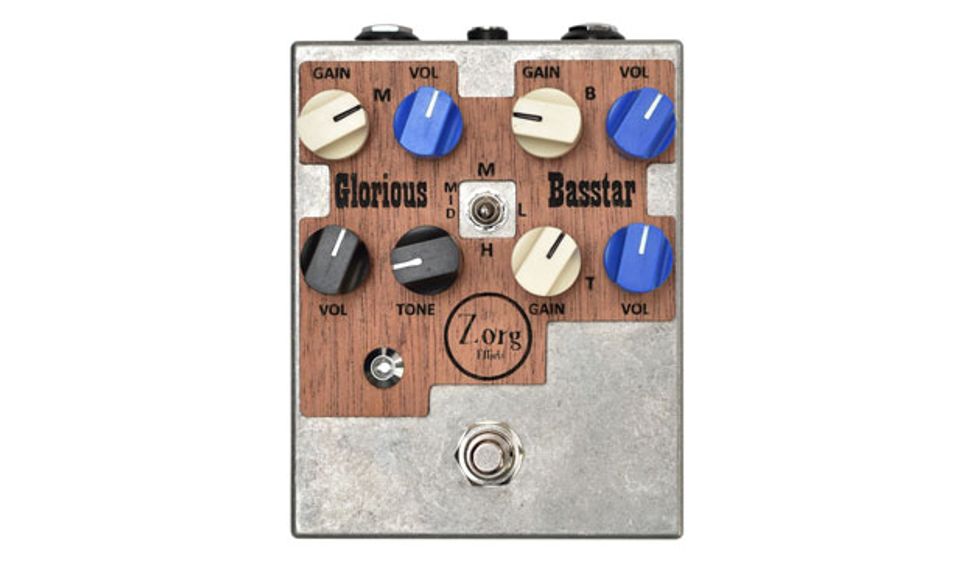 Toulouse, France (September 28, 2018) -- After the Summer pause, Zorg Efects releases a new version of the Glorious Basstar. It's now coming with a vertical enclosure and top-loading jacks, instead of the horizontal side loaded old version. The pedal still features an unchanged monstrous 3-band overdrive with tons of settings. Also new is an optional soft switch relay true bypass.
Features:
Top loading jacks for pedalboard space saving.
Multiband high gain overdrive.
Optional soft switch relay true bypass.
The Glorious Basstar is available mounted or in kits. Retail price is 180€ mounted with a +20€ option for a soft switch relay true bypass. Kits range from 15€ to 80€ and are available at www.zorgefects.com only. Shipping worldwide.
Zorg Efects handcrafts boutique pedals in France and is committing to high quality, accessibility, education and DIY.
Watch the company's video demo:

For more information:
Zorg Effects