Be it for intonation issues, functionality, aesthetics, or something else, a bridge upgrade can be a quick cure for what's ailing your Tele-style axe. Here, we've rounded up 10 options for this easy DIY mod.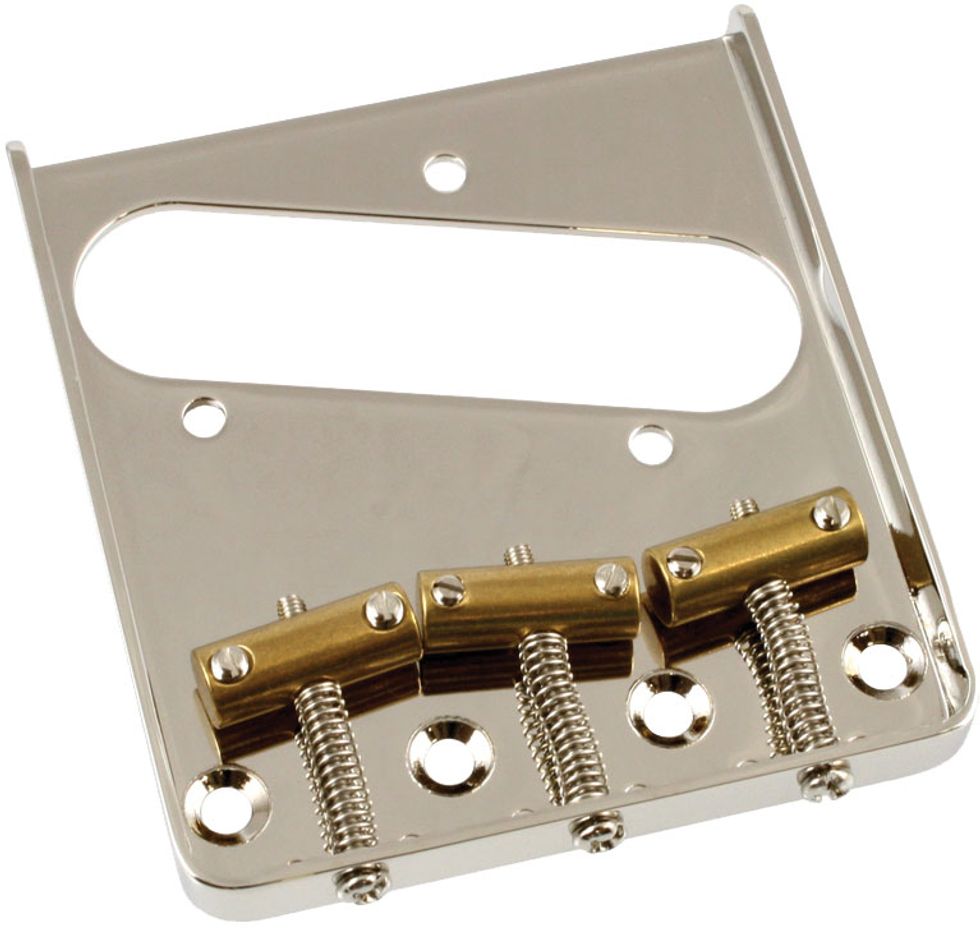 JOE BARDEN
Vintage Bridgeplate
Also available in an American Standard version, this bridge is made of the same spec'd material as the original but is slightly thicker to make it less prone to unwanted squeal.
$65 street
jbepickups.com
GOTOH
Modern Bridge for Tele
This beefier version of a traditional Tele bridge features a solid-brass baseplate and six completely adjustable saddles for fine-tuning string height, radius, and intonation.
$57 street

g-gotoh.com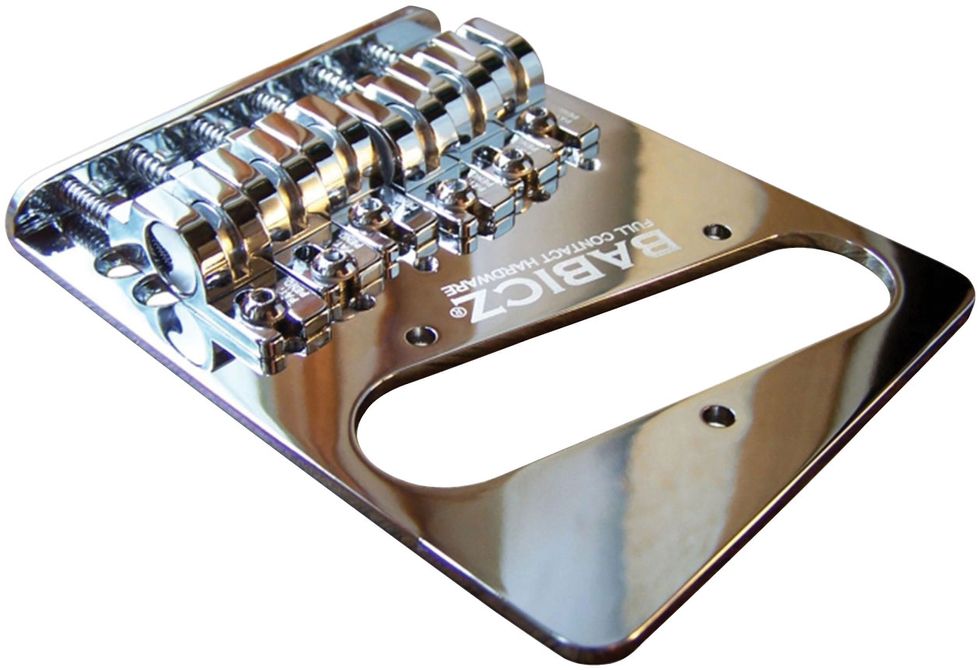 BABICZ
FCH Tele
This direct coupling system features the company's "eCAM" saddle design, which eliminates unwanted space between the bottom of the saddle and the top of the plate.
$149 street

fullcontacthardware.com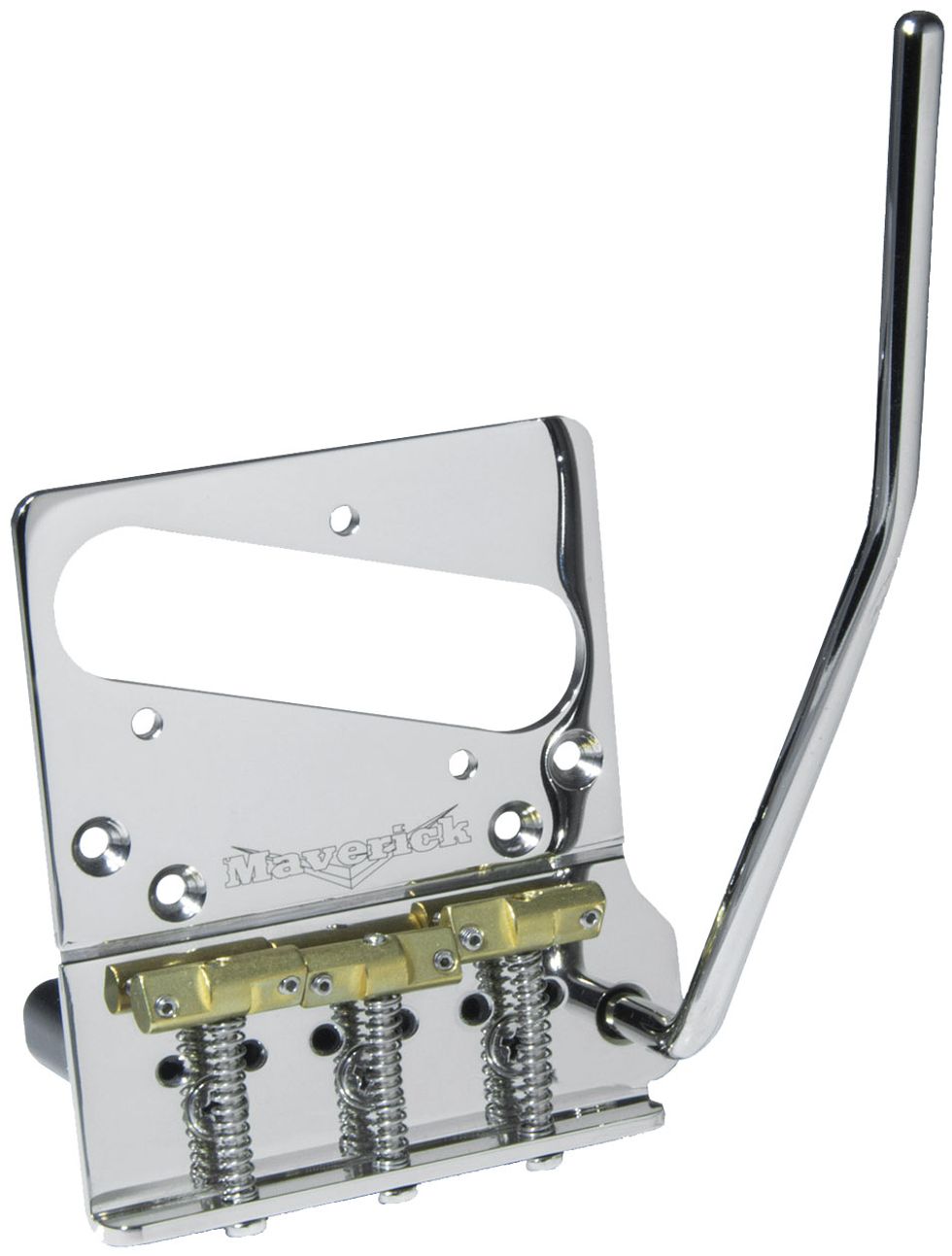 SUPER-VEE
Maverick
If a tremolo is in order, the Maverick features the company's "Blade" technology for clarity, sustain, and stability, and V-Tone vintage-style brass saddles.
$199 street
super-vee.com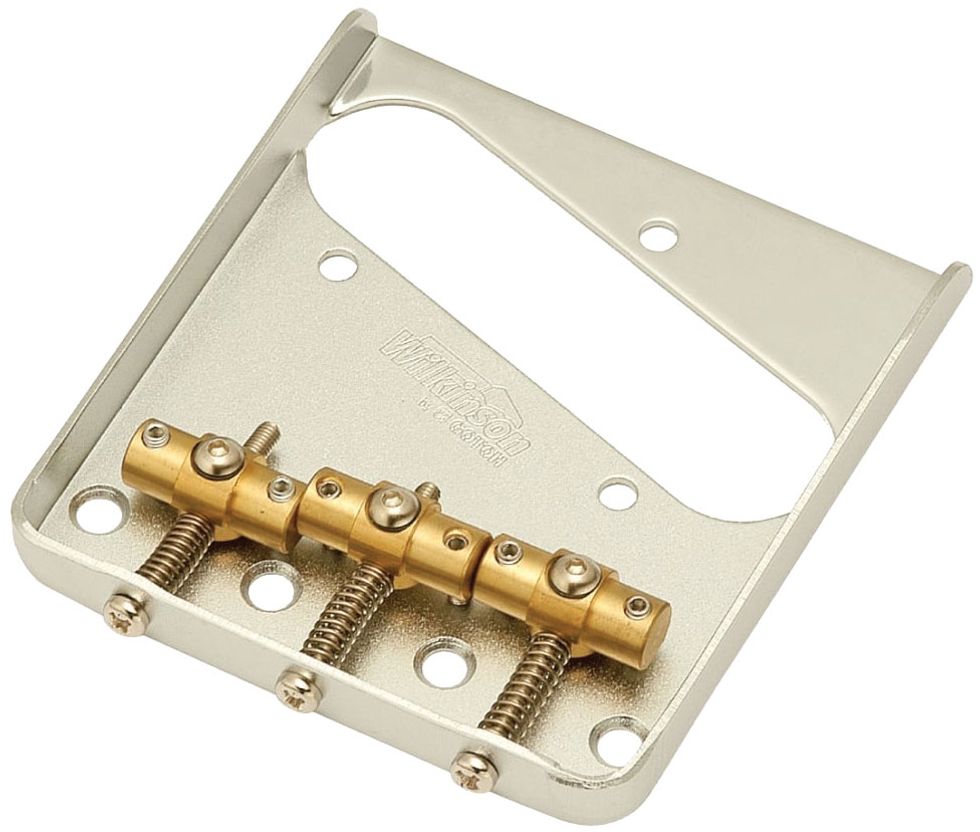 WILKINSON
Adjustable Compensated Bridge
A locking pivot screw in the center of each unplated brass saddle on this 3-saddle design allows for precision string-intonation adjustment.
$63 street
jhs.co.uk
---