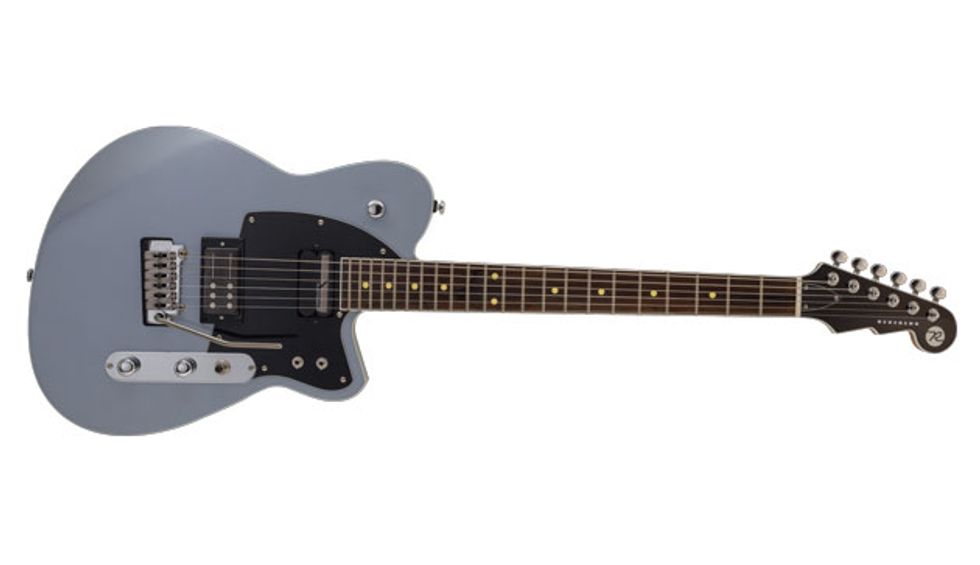 Toledo, OH (November 15, 2018) -- Reeves Gabrels isn't known for toeing the line of the mainstream. The new Reverend Reeves Gabrels Signature RG-SUS reaffirms that. The RG-SUS is just like his original signature model with Reverend Guitars, but it's loaded with a Sustainiac system for authentic and controllable feedback. Create massive sustain without signal loss, and harness feedback for another dimension in playing. It's the best usable feedback tone on the planet. The RG-SUS comes in Metallic Silver Freeze with a Pau Ferro fingerboard on a roasted maple neck.
The Reverend Reeves Gabrels Signature model is a versatile solid body can cover everything from high-gain shred to avant-garde rock to heavy blues. A Reeves Gabrels Signature Railhammer Pickup is in the bridge position. It's a traditional-meets-modern powerhouse!
On all Reverend Guitars, there is a Boneite nut and locking tuners, Reverend's Bass Contour Control, and a dual-action truss rod – all for maximum performance. You can't be different if you're playing what everyone else is. Visit www.reverendguitars.com to start your journey towards being an individual.
For more information:
Reverend Guitars