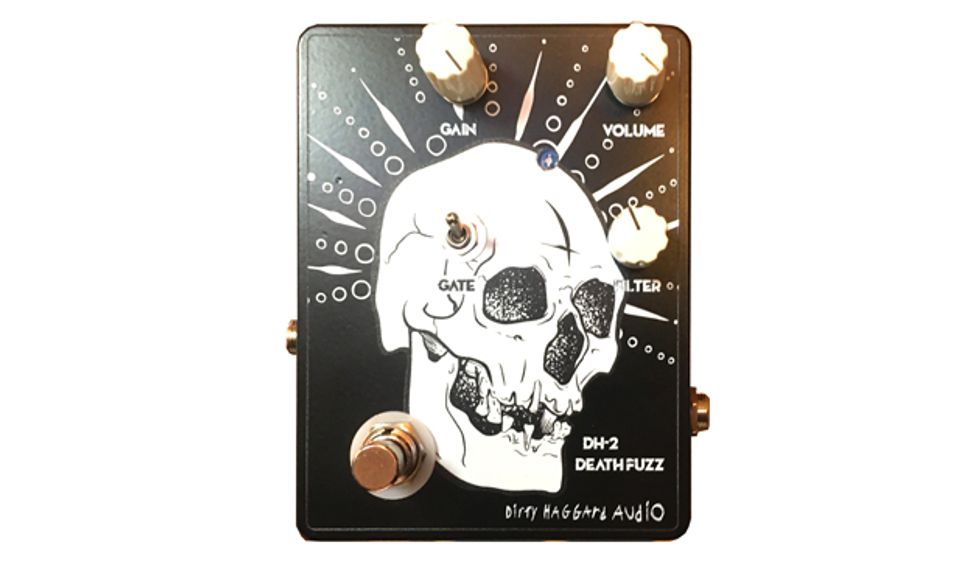 Portland, OR (December 13, 2018) -- Dirty Haggard Audio introduces itself to the world with an over-the-top gated fuzz. Yes, the kind you can't bring home to mama. A fully redesigned circuit based on the classic FY-2/Jaxx fuzz, the DH-2 Deathfuzz mercilessly mutilates your guitar signal while refraining from dumping hiss and other noises into your signal path.
This highly-refined pedal is meant to feel equally at home on a hobbyist's pedal-board, as it would in a professional recording studio. All the fuzz—None of the hiss, hum, and buzz.
Features:
Switchable noise-gate
Aggressive power-supply noise filtering
2-stage radio-frequency rejection
Unique filter control which focuses on low-mids and highs
Highly distinguishable tone
Super bitchen artwork!
All DH-2 Deathfuzzes built by hand in Nick's Portland workshop under the watchful eye of Orbit the quality-control dog. Available for $155.00 at dirtyhaggard.com
For more information:
Dirty Haggard Audio