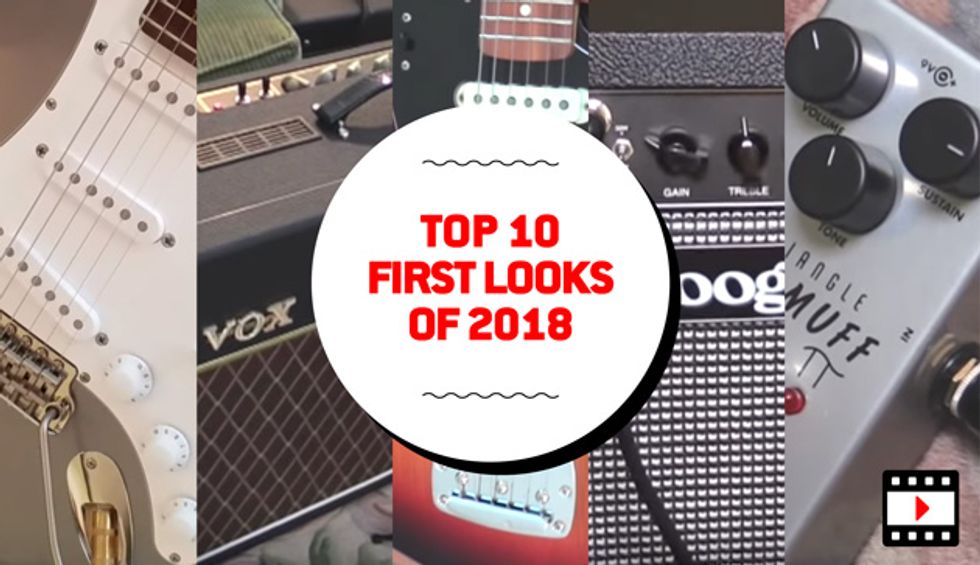 We've based these rankings on a combined viewership from PremierGuitar.com and YouTube to compile this year's top 10.
---
10. Fender Player Series Jaguar
See and hear John Bohlinger tango with the classic offset that's just been updated with modern feel, playability, and more.

---
9. EVH 5150 Chorus
Watch John Bohlinger play "Oh, Pretty Woman," "Finish What Ya Started," and a handful of his own licks to test out the swoosh box loosely based on the Roland DC-30.

---
8. Boss DC-2W Dimension C
The Waza-Craft evolution of the chorus pairs the original DC-2 with the SDD-320 and adds modern switching that unleashes a multitude of sonic wrinkles.
---
7. Mesa/Boogie Fillmore 50
John Bohlinger straps on guitars new and old to test out the new 1x12 combo built with 6L6s and a lush, tube-driven reverb.
---
6. Electro-Harmonix Triangle Big Muff Pi
Watch the Review Demo maestro battle the monster fuzz with guitars—new and old—loaded with single-coils, 'buckers, and P-90s.
---