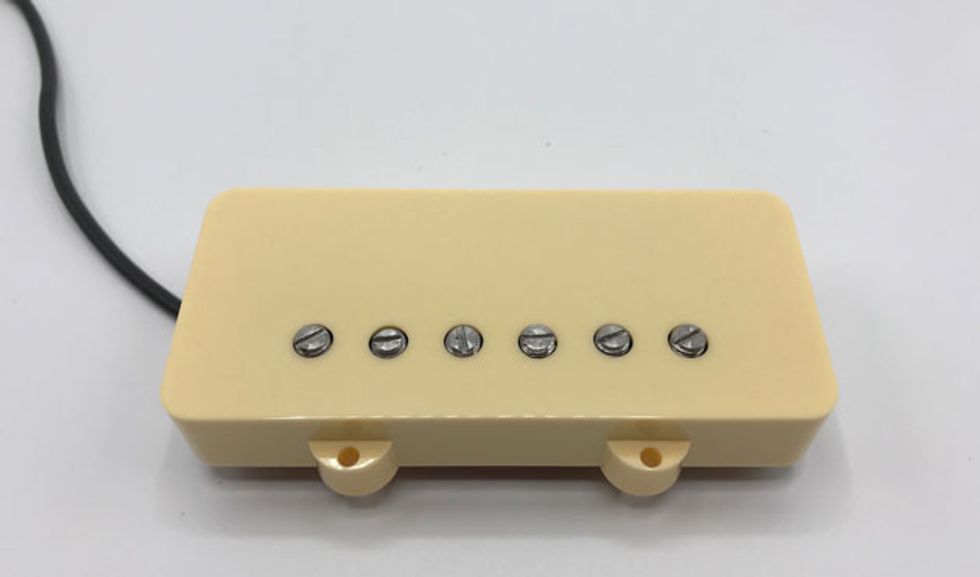 Nashville, TN (March 4, 2019) -- Great for players looking for a humbucking option that preserves the "Fender sound" of their Jazzmaster, Jazzmaster Chromium pickups deliver the sound and "buck" the hum. Based on Seth Lover's Wide Range Humbuckers from the '70s, Chromium pickups use high-output coils paired with adjustable magnetized poles. This gives the humbuckers more chime and clarity than your standard PAF. The coils can also be split, giving you the option of great sounding single coils.
43 AWG plain-enamel wire is scatterwound onto each bobbin bringing output to 12.7K ohms in the bridge and 10.9K ohms in the neck. FeCrCo 5 adjustable poles and AlNiCo 5 solid poles provide beautiful, sparkling highs and strong lows. Four-conductor lead wire for coil-splitting and wiring diagram included.
Hand-assembled in the USA
Aggressive vintage tone
Drop-in replacements for most Jazzmasters
Adjustable poles for string-to-string balance
Lifetime manufacturer's warranty
Handmade in Schuyler's Nashville workshop, Jazzmaster Chromium Pickups are $145 each.
Watch the company's video demo:

For more information:
Schuyler Dean Pickups